Excision releases 118 tracks on the first three compilations for Subsidia Records, an innovative label dedicated to all genres of bass music.
---
There's no doubt that Excision is an absolute master in the bass music scene. From his own ear-shattering tracks and mind-bending productions to creating Lost Lands and Bass Canyon, he's proven to be one of the leaders of the movement. Now, he's giving other artists a place to shine on his brand new label, Subsidia Records.
To mark the debut of the new imprint, Excision has unveiled three compilations and a fantastic mix for headbangers to feast their ears on. Now, we know what you're thinking; 118 tracks, is he serious? Yeah, he's serious, and yes, that's massive compared to a typical compilation release. But the uniqueness and practicality of the structure make the debut releases on Subsidia even easier to love. 
Excision mindfully categorizes the three compilations on Subsidia by sub-genre, allowing for niche artists to shine through.
Dusk is reserved for the more experimental tracks, Night has the heaviest, "head-banging on the rail" tracks, and Dawn is all about emotive, melodic, and future bass. Breaking Subsidia into three sections perfectly exemplifies Excision's deep love for bass music. This genre can really be all over the map, and it's impossible to put the entire category into one box. In splitting them up, he gives a true home for every bass music producer to feel seen and to shine brightly.
As a listener, this format takes me through all the feelings of being at a festival, from the minute I walk into the gates, till the sun rises. So let's take that walk together. Read on for extra insight into Dusk, Night, and Dawn, and make sure to head over to Subsidia's website to grab your copy of the three compilations and Excision's Subsidia mix.
---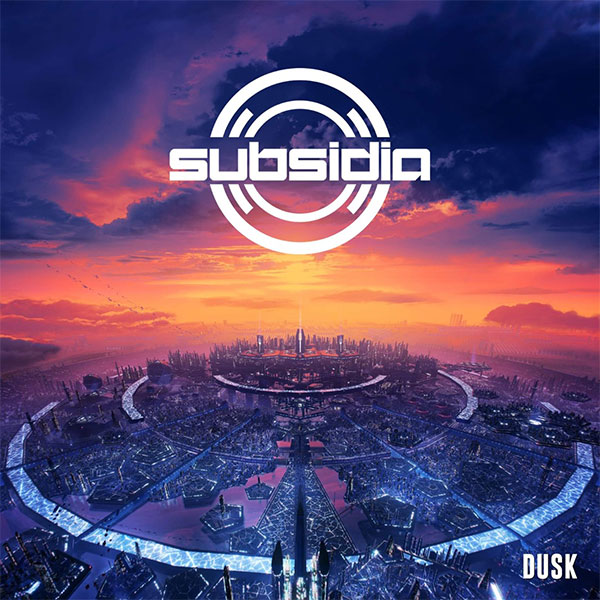 Subsidia's Dusk is all about experimental bass music — like the feeling of walking into a festival full of energy and ready to get wild.
The tracks in Dusk are experimental and definitely high-energy. Sullivan King takes us through the gate right away with some seriously grimy wubs to set the tone. The entire compilation is heavy, but a little easier on the eardrums than the most hectic side of bass music. There are hyphy tracks like "Death Kneel" by Gladez, bouncy sounds like "Infusion" by LICK, and mind-bending like "Ghost Drip" by Jandi and Tron3x. I will say, no two tracks in this compilation really sound the same. There's so much representation for every nook and cranny of experimental bass music, and it's a beautiful experience.
Stream Subsidia – Dusk Vol. 1:
---
The vibe gets hyped up as we move onto Night Vol.1, a home for all the front-of-the-rail-worthy bangers.
Prepare your eardrums, bass-heads, because this compilation will send you down a rabbit hole of head-banging anthems. Every song on this compilation will make you want to run for that front-row rail, dance like a maniac with your friends, or put in extra reps during your next workout. Tracks like "Temper Tantrum" by Jykl & Hyde get in there with the deep bass, Benda and Sullivan King break your eardrums with "Tinnitus" (appropriately named), and Sweet Teeth takes you out with the straight banger, "Sup?". All these tracks remind me of the peak of the night where you're sweaty and not cute anymore but having the time of your life. 
Stream Subsidia – Night Vol. 1 on Spotify:
---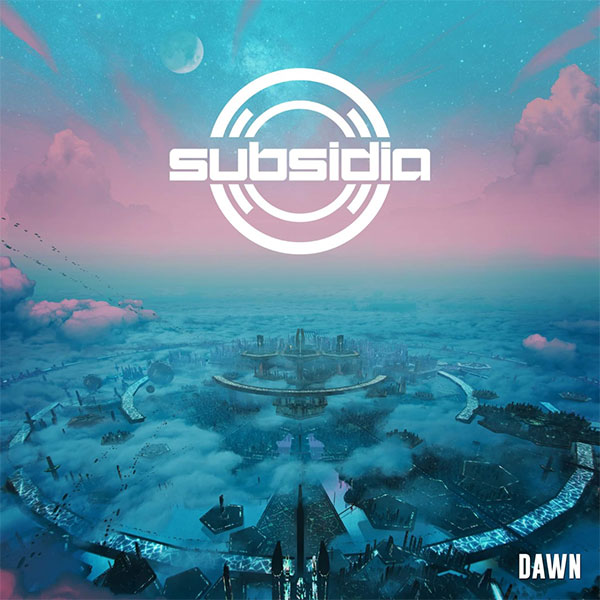 Finally, Subsidia gets us in our feels like an EDC sunrise with Dawn Vol. 1.
Dawn is a special place for all things melodic and future bass. The craziness fades a bit and the dust settles, and all these tracks turn your attention inside yourself, and into your feelings. There's an entire range of emotions in this compilation. Chill out with tracks like "Inure" by JKuch, and get inspired by songs like "Disappear" by Everything Must Go and Blake Lewis.
Some tracks will make you want to sing your heart out in desperation like "Lifeless" by Sullivan King and "Erase You" by Excision, Wooli, and HALIENE, while others make you want to fall deeply in love like "Invisible" by CRaymak, Fransis Derelle, and LINDZ. Whatever you need to dive into or work through, there's a track here to make you feel understood, and carry you through.
Stream Subsidia – Dawn Vol. 1 on your favorite platform:
---
Excision has earned his place atop the bass music hierarchy, and he's taking others with him to the top through Subsidia.
Subsidia Records is creative and dynamic from its inherent structure and its sheer mass. But that's not the only reason it stands out. There are 118 tracks from over 100 different artists — that's a lot of diversity, and a ton of artists getting some serious, well-deserved recognition.
In a time where some big names in bass music have fallen off, this is an incredible reminder that there is an endless supply of new, exciting, innovative talent to pull from. And with 100+ new artists to get familiar with, I don't think we'll ever run out of the grimy wubs we love so much.
---
Follow Subsidia Records on Social Media:
Website | Facebook | Twitter | Instagram | SoundCloud | YouTube