In a world where every day seems like another dose of doom and gloom, leave it to Lane 8 to be a light in the dark with his melodic house mastery.
---
Lane 8 has continued to soothe the minds of his fans around the world this year, and now he's released the miraculous Fall 2020 Mixtape that offers up the most extraordinary selections from the progressive and melodic house realm. Fresh on the heels of his wildly successful Brightest Lights The Remixes album as well as Cross Pollination, this massive mixtape once again asserts Lane 8's dominance among the often crowed melodic and progressive house scene. 
This latest mixtape features a selection of some of our long time favorites, including Kölsch, Ben Bohmer, Rinzen, and more! Yet, the hits don't stop there. As the mix progresses, Lane 8 puts his foot on the gas and lifts us to a place of progressive house euphoria. A highlight around the one hour mark comes by way of Tom Demac's remix of Jon Gurd's Anjunadeep staple "Together." A genuinely awe-inspiring moment amongst the unreleased magic. 
Cruising right along, as we approach the halfway point in our epic journey with Lane 8 at the helm, a masterful blend of Bob Moses and Zhu's smash single "Desire" with Kaios progressive anthem "Vanguard" hit us right in the feels. Yet, not to be outdone, Lane 8 sprinkles in a touch of Tinlicker with recent favorite "Like" featuring Helsloot to ignite that Anjunadeep fire.  
Rounding out this nearly four-hour auditory adventure are top-notch selections from the likes of Layton Giordani, Le Youth, ARTBAT, and London Grammar to solidify Lane 8's masterful mix. Throughout the past fifty-seven tracks, Lane 8 brought us up to the most euphoric highs before bringing us back down to Earth. Geotheory's remix of Lane 8's hit single "The Rope" featuring POLICIA sews this otherworldly mix into the fabric of melodic house greatness. 
Throughout this expansive mixtape, Lane 8 undulates between high energy dance floor weapons and buoyant melodic house tear-jerkers. Lane 8's ability to unearth deep-rooted emotion through his productions and DJ sets has become a hallmark for the esteemed producer. Drawing support from multiple facets of the dance music community, Lane 8 continues to crystalize his place among top-tier talent. We couldn't ask for more. 
Lane 8's Fall 2020 Mixtape is out now on SoundCloud. Take a listen, check out the tracklist below, and let us know which tunes you can't get enough of in the comments!
Stream Lane 8 – Fall 2020 Mixtape on SoundCloud:
---
Lane 8 – Fall 2020 Mixtape – Tracklist:
Falden – Don't Wanna Know
Gui Boratto – Wake Up
Ryan Davis – Hold On
Occula – ID
ID – ID
TSHA – Sister
ID – ID
Ivory – Epic
Rosalia – Dio$ No$ Libre Del Dinero (Henry Saiz Remix)
AVIRA – Love Me (Yotto Remix)
ID – ID
ID – ID
Ben Böhmer – Zeit & Raum
Kevin de Vries & Innellea – Das Licht
VER:WEST – 5 Seconds Before Sunrise
ID – ID
ID – ID
ID – ID
ID – ID
Jon Gurd – Together (Tom Demac Remix)
ID – ID
H O W L I N G – Bind (Rampa Remix)
Duke Dumont & RY X – Let Me Go (Jonas Rathsman Remix)
Jiminy Hop – Adam (Kamilo Sanclemente Remix) – Dua Lipa – Don't Start Now (Acappella)
Thomas Schwartz & Fausto Fanizza – Empress
Bob Moses & Zhu – Desire
Kaios – Vanguard 
Made In Paris – Retrocede
Soma Soul ft. Ed Begley – Missing (Marcus Worgull Remix)
Black Space – Moon
Tinlicker & Helsloot – Like
ID – ID
Kölsch – Now Here No Where
ID – ID
ID – ID
Rinzen – ID
Moonwalk – Pink Clouds
Bandes – Sightglass
ID – ID
Jordin Post – Mirage
Mattia Pompeo – Laguna
Lane 8 ft. Kauf – How Often (Just Her Remix)
ID – ID
Indian Wells – Cascades
ID – ID
Bandes – Sunshine Skyway
Dahu – Watch Your Burn
Peer Kusiv ft. Lenny – Oblivion
Layton Giordani – Feel A Vibe
Le Youth – Balance
ARTBAT & Sailor & I – Best Of Me
Lexer – Signs Of A Swarm
London Grammar – Baby It's You (Kölsch Version)
ID – ID
ID – ID
ID – ID
ID – ID
Lane 8 ft. POLIÇA – The Rope (GEOTHEORY Remix)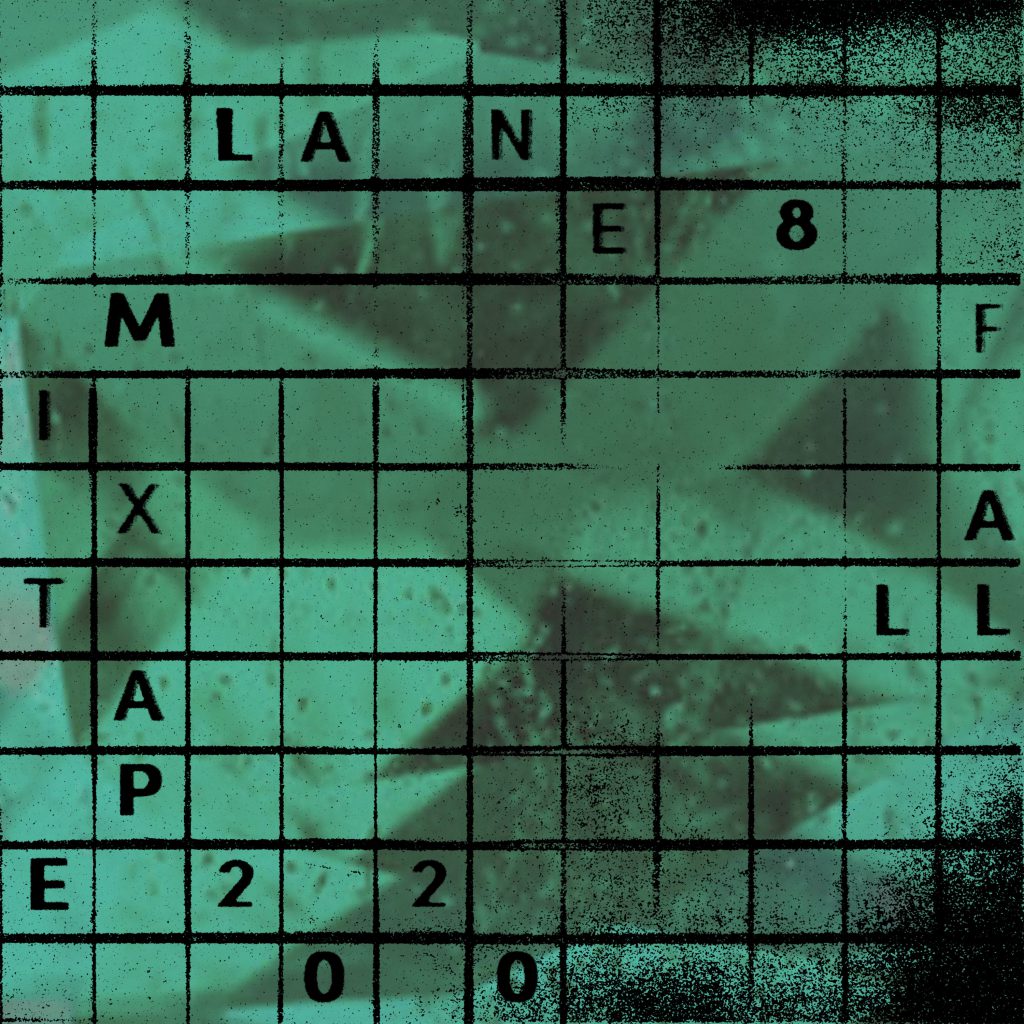 ---
Follow Lane 8 on Social Media:
Website | Facebook | Twitter | Instagram | SoundCloud | YouTube |