Cole Jackson has emerged as one of the brightest producers in the future bass scene and he swung by for a chat about his inspirations and more!
---
If you're on the hunt for a fresh face in the future bass / experimental bass scene to follow then Cole Jackson is the artist for you. First emerging back in 2016 with some powerful remixes, he's been honing his craft carefully in the studio while delivering some tasty treats along the way including cuts of Billie Eilish's "Watch" and Louis The Child's "Better Not."
Now Cole Jackson has looked to dominate the scene with original releases as well and truly has come into his own in 2020. February saw the release of "See You On The Other Side" that landed on Electric Hawk's REBIRTH compilation and subsequently turned the heads of many who have flocked to the burgeoning label.
But Jackson wasn't done with his work this year after that release, since then he's played a number of livestreams throughout quarantine to show off his prowess behind the decks. Most notably, he closed out the Harmony Virtual Music Festival Finale with an absolutely unreal set teeming with IDs and remixes that lit up the chat, further proving he's an artist who is up to some amazing things in the scene.
After experiencing the NUMB audio-visual project during the stream, there was no doubt that we needed to dive deeper into Cole Jackson's mind and when the opportunity for a chat presented itself we jumped at the chance. Listen to his exclusive guest mix that's packed full of amazing tracks and IDs, and read on to learn more about this rising star!
Stream EDMID Guest Mix 239 || Cole Jackson on SoundCloud:
---
Hey Cole Jackson, thanks so much for taking the time to chat with us today. Let's kick things off by digging a bit into your own history with music. Who were some of the earliest electronic music influences that left an impact on you?
Hey! When I first started listening to electronic music, I was really into Kill The Noise, Skrillex, and Major Lazer. I was still figuring out what interested me but it was all new and exciting. I eventually found my niche in artists like Flume, Louis The Child, and Whethan. I guess you could say my style of music fits similarly to those artists, but overall I take more inspiration from other genres such as alternative rock and rap. Although my music doesn't necessarily show it, Cage The Elephant, Arctic Monkeys, Tame Impala, Vince Staples, and J.I.D. play a huge part in my creative process. 
What led you to developing a passion for production? Was there a certain moment where you realized you wanted to pursue a career in the music industry?
It was really interesting to see how music was layered. I started making music in iMovie (not kidding) because it was the first software that I found where I could layer sounds. I, thank god, eventually switched to Logic Pro X and started getting really into producing. I would say the moment that I knew I wanted to pursue a career in music was when I wrote my Billie Eilish remix. It was the first time I had released a solo remix and it took me out of my comfort zone in a good way. From there I learned to produce music for myself and not make what everyone else wants to hear, and this is something that I'm still trying to get better at.
Your set during the finale of Electric Hawk's Harmony Virtual Music Festival was epic and the perfect close to such a massive weekend. What was the process like when you were putting together that set? How did you choose the tracks you played out?
NUMB was an interesting project because my team and I had a lot of really big ideas for it but we didn't have a big budget. We spent weeks designing the set out of literal cardboard but it turned out incredible. We chose to film it out in the woods because we felt that it captured the overall feeling of what we were aiming for. Picking the songs was pretty tricky because I wanted to play the music that was true to my brand, but also music that people enjoyed. I played a decent amount of trap but definitely also put an emphasis on my own music in addition to some unreleased tracks.
One of the things that stood out the most to me were the flurry of remixes that you dropped that were absolute stunners. How do you decide which tunes you want to remix, and is there a certain way you approach them while in the studio to make them feel so unique?
When I make remixes I like to only work with the acapella. I have a lot of respect for people who use other elements of tracks, but I feel like a remix is most true to myself if the music is completely written by myself. In the last year or so I have found myself wanting to remix more alternative or rap songs; a part of me feels like remixing electronic songs makes it harder to catch the ear of the audience and really put a new twist on a song.
Your track "See You On The Other Side" was one of the true gems on the Rebirth compilation earlier this year. Can you share a little bit about what that track means to you and the production process behind it?
Thank you! I had the demo version of SYOTOS sitting on my hard drive for over a year and I couldn't find a place for it. The long intro wasn't something I was willing to give up, so a remix was off the table. I also wasn't prepared to dive into original tracks, so an intro to an incredible compilation turned out to be the perfect home for it. Once I got word that Electric Hawk wanted the track on the album, I thought of the concept of "See You On The Other Side" because although an energetic song, there are also a lot of emotions. 
As an artist who is so ingrained in the Electric Hawk community, what impact has that had on your life, both personally and professionally?
I sent Dariel a DM on twitter last December asking for a chance to send them some of my demos. Since then everything has changed. I signed with Dariel and Electric Hawk as management and the opportunities that I have been afforded have been absolutely amazing. Since then, I played my first show opening for Vincent and Melvv, I had my first label release, I played some crazy live-streams with artists that I never thought I would see my name next to, and I made so many friends in the community. On a personal level, Dariel has become nothing short of a friend. We constantly feed ideas off of each other and everyday I am thankful for him and everyone on the Electric Hawk team.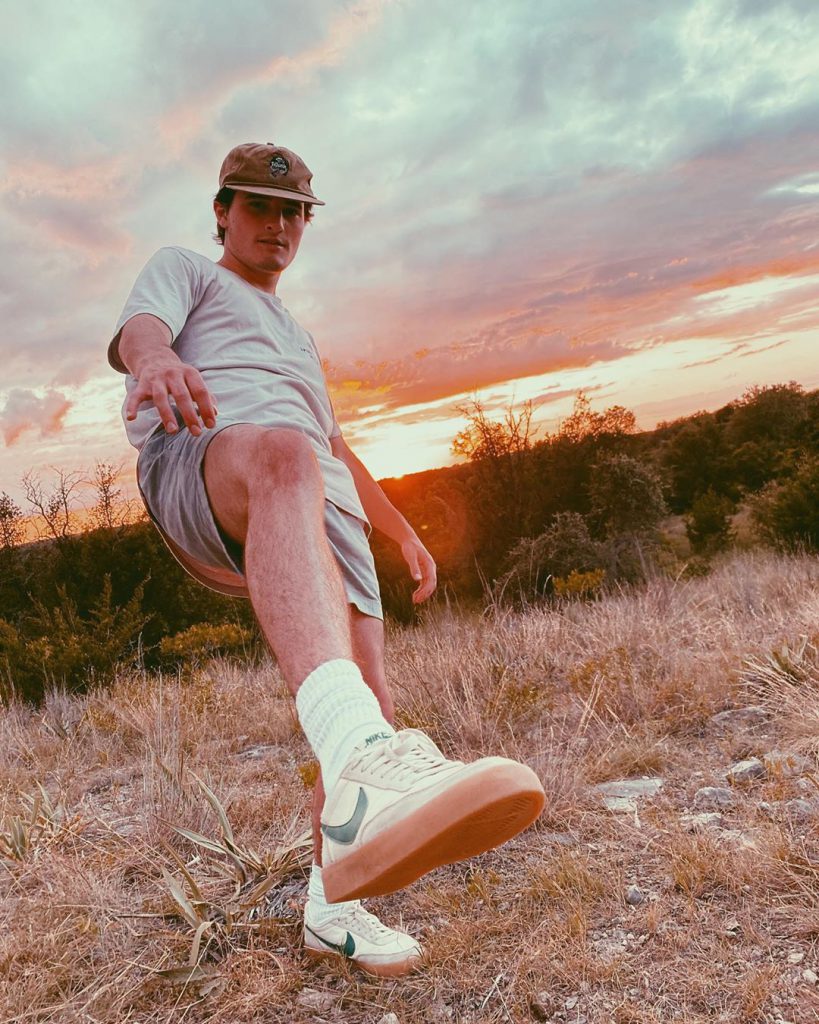 When shows are officially back and we're all partying, if you could play a b2b with any artist who would it be and why?
I would love to do a B2B with Ian Munro. I haven't had the chance to see him live yet but his music has been something that has really stood out to me in the last few months. His Liminal EP was a huge inspiration and I really appreciate his experimental take on electronic music. Hopefully one day we can make this happen! I also am really interested in performing live with singers. While not a "back to back" persay, I really wanna include vocalists in my sets eventually.
For those who haven't been able to experience the scene in Texas, can you share some of the things that you feel make it stand out from other areas of the US?
Texas definitely has an interesting music scene. I unfortunately haven't experienced many shows outside of Dallas, so I can't speak too far into this, however Dallas alone has venues that truly inspired me to want to be on the other side of the concert rails. I only turned 18 last year so there were plenty of shows that I was left out of due to age restrictions, but I really look forward to exploring the scene more eventually.
Finally, with most of the year in the rearview window what do you hope to achieve in the rest of 2020? Do you have any new releases or livestreams planned in the next few months?
I've just about wrapped up my run with live-streams. I recently moved to Austin for college so I've got a lot on my plate, BUT there is plenty of new music coming before this year ends. I have some cool official remixes coming out and I plan on dropping some fan favorites from my live streams later on as well. In the meantime enjoy the heaps of unreleased music in this mix!
---
Follow Cole Jackson on Social Media:
Website | Twitter | Instagram | SoundCloud | YouTube