When Spencer Brown stopped through San Diego in February, we couldn't miss an opportunity to talk to him about his music.
---
In an overflowing sea of dance music artists looking to carve out their space in the scene, Spencer Brown stands tall among the rest. Whether it's his welcoming attitude, his quiver of dancefloor-ready weapons, the countless IDs that stump even the best tracklisters, or his ability to create sets that truly take you to another plane of existence, the question really becomes not if you love this artist, but if it's possible not to.
Over the years there have been releases from Spencer Brown that have left a lasting impression, like his album Illusion Of Perfection, or performances that packed their own unique punch. And when he's not working on solo releases he's teamed up with everyone from Qrion and Marsh to Arty and ilan Bluestone. And last year Spencer Brown even graced mau5trap with a handful of releases for good measure.
The new decade brought something even greater for his fans to be excited about as Spencer Brown released Stream Of Consciousness for the masses to feast upon. From start to finish, this mix album is filled with absolute stunners that tell a story full of vibrant imagery when you close your eyes and listen.
When Spencer Brown stopped through San Diego to take the stage at Spin Nightclub, we had the chance to dive into his mind and there was no chance we could pass that up. Read on for an in-depth look at everything from his recent album and unreleased edits to how he approaches sets and much more.
Stream Spencer Brown – Stream of Consciousness on YouTube:
---
Hey, thanks for taking the time to chat with us today. First off, congratulations on the release of Stream of Consciousness. It's a fantastic album. I loved it and have listened to it start to finish around four or five times now. 
Spencer Brown: Thanks, man, that's awesome.
Much like your debut album, this one takes listeners on a journey, like a variety of different emotions. Since the album features tunes produced over a five-year period, what was your selection process? How did you go back throughout your entire discography of unreleased songs and figure out, "This is the one that belongs here?"
To be honest, it was very organic. I found certain tracks that had a certain vibe and mixed really well together. And then I was finding other tracks and thought, "Oh, this kind of fits the vibe, maybe it's a little less energy, maybe this one's a little more energy." Everything just really came together naturally. 
I wasn't really sitting down thinking, "I'm gonna write an album now." I have a lot of music and certain things sounded really nice together and others took themes and vibes I was working on somewhere, so the 12 tracks came together and the album was done basically.
So, the collaborations, because there are a number of collaborations on the album… Were those also over the five years or had you done stuff with Marsh, like, three years ago?
Those are newer. So I'd say a little over half of the tracks were from the last year and then some more from the vault, like fan favorites that I've never released that I was kind of playing out in sets. "Lose You," for example, I made in 2014, 2015 maybe, so I've been playing it for five or six years now. And, you know, after you get so many requests to release something and it's still going off in sets, I decided to release it. 
But yeah, back to the collaborations, those are all organic as well. I just become friends with fellow producers who I really, really respect and really love. I love Marsh's music, I love Qrion's music, I love all their music. It's just like sitting in the studio with a friend and saying, "Hey, I love your music, you want to work on something?" Emailing back and forth, that's how the one with Marsh came about. 
So everything's really organic. I think if collaborations are forced, that's not going to produce quality music. It's the most quality when it's very casual and friendly.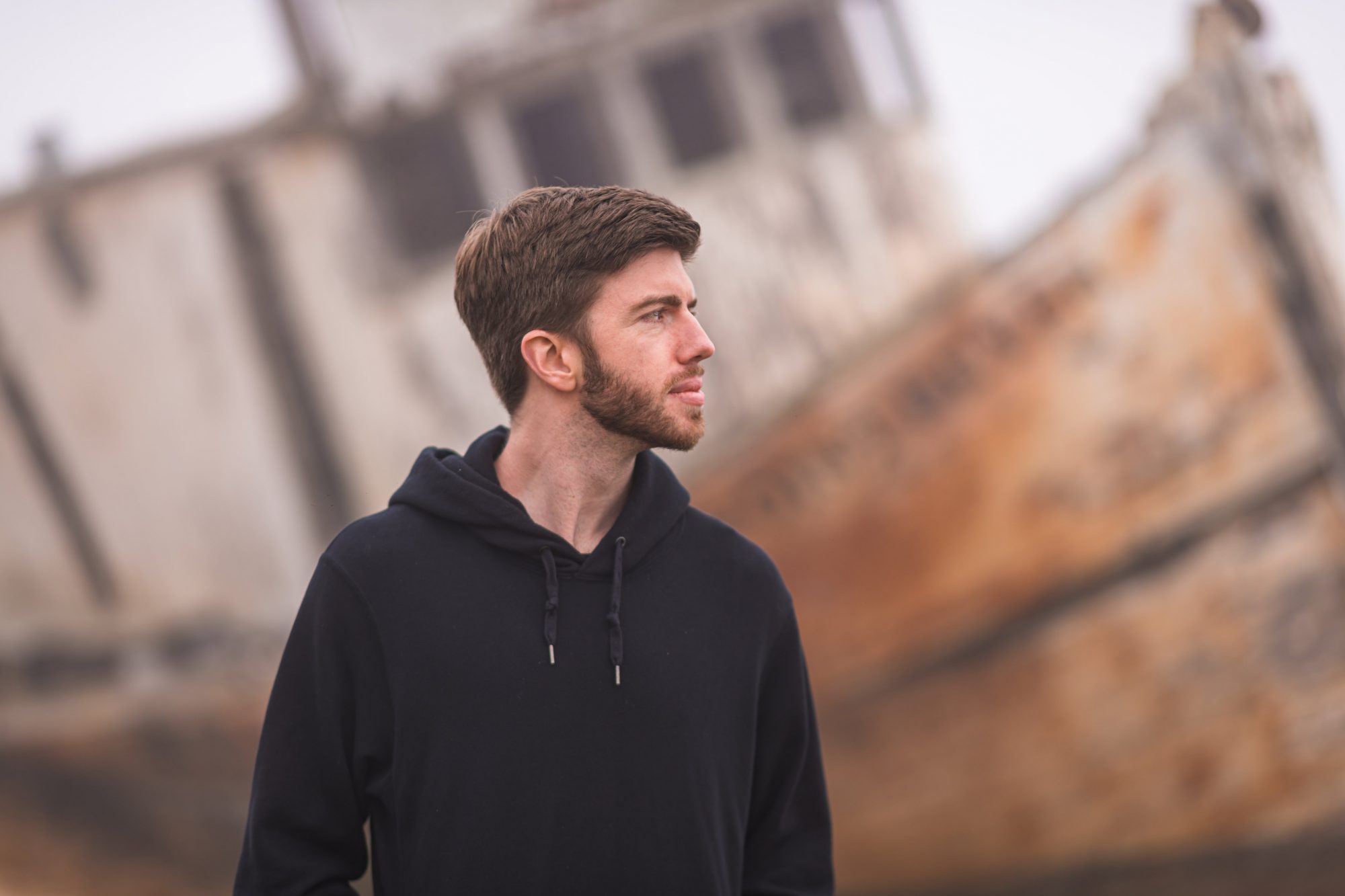 Definitely. Two of them that actually stuck out to me were the ones with Liam Hathaway and Wilt Claybourne.
Yeah, yeah. So those are two of my friends from college actually.
Nice, so are they going to be producing more moving forward? Have you taken them under your wing a little bit there?
They're extremely talented. Wilt Claybourne, who is one of my closest friends from college, we've been making music together since 2014 or 2015. He is brilliant with melodies, chords, vocals, and stuff like that, but I'm a little better at the production than he is. He's really good with happy chords and I like a little darker stuff. So our balance is really nice because he brings a lot of happiness to the table. We're actually working on a lot of collaborations and I can't really say too much more than that, but there are some secrets in the works with that. 
And then Liam is also one of my very good friends from college. Amazing dude and extremely talented. He's actually working on a solo project that's not called Liam Hathaway. But he has sent me a lot of the demos and they're amazing. So I think he's going to start releasing stuff within a year or so. But that's going to be a big, big launch for him for sure.
"Womaa" is one of my favorite tracks off the entire album. So I thought, "Who is Wilt Claybourne? I gotta look this up." I was going through Discogs and Beatport and was like… Spencer's the only person that's released with him.
Will, his real name is Will. We have written maybe 30 or 40 tracks together. I just haven't released any of them. He co-produced that and conquered with me which came out a few years ago and then we did "wave.wav" and then "Womaa." But yeah, we've done 30 other tracks.
You guys have a full album basically.
Oh, and he did "Awu Wemadoda" with me. I opened my ABGT350 set with that, it's like the African sample. We co-produced that one and I can't really say what's happening with that track. It's like a secret, but he wrote that along with me.
I like the secrecy. So your approach to albums is different from what a lot of the current scene is experiencing. There are a lot of singles and albums that sort of feel like tracks slapped together. Do you think that we're going to see an increase in albums that are more mix album-centric with the rise of rewrites of progressive sounds?
To be honest, I just sort of focus on my own thing. I think I don't really pay attention to what's going on in the industry. I obviously have an artist who I love to listen to and I celebrate and love going to their shows. Like Guy J, for example, he's one of my favorite artists so anytime he's in town when I'm in town, I'll go see him. I love Patrice Bäumel. He is amazing. I like all sorts of music, but I don't really pay attention to the changing dynamics of the scene. 
I used to be so worried about getting my tracks to Above & Beyond or Eric Prydz or whoever. But at the end of the day, if you just focus on and really build your own career, that's how you make your career. You know, as dumb as that sounds, if you want to create, you have to focus on your own stuff. So I try not to focus too much on what's happening in the industry.
It's sort of dealing with the concept of dealing with and seeking approval. 
Yeah, for sure. I was definitely seeking approval in the beginning. When Above & Beyond would play one of my tracks I'd be like, "Oh that was that was awesome, I feel like I'm finally in music now for a living," or whatever. But no, that helps… but you've got to create your own space if you want a career in the industry. I started producing when I was nine or ten years old. So it's taken me like 15 years to be where I am.
Had to get over that hump.
Over the hump of 15 years of work, now I can finally live off of it. I'm very grateful for it. I never take it for granted, but it did take 15 years of work to live off. Well… 12, I started living off it when I was like 23.
Isn't that the theory, that it takes 10 years to really get anywhere in this scene?
I'm sure it would because there are things I learn every day still. I'm still learning production techniques, DJing things, etc. I think if you stayed learning you're forever going to progress your career forward. 
Just flashing back to Above & Beyond really quick, one of the weapons that you have in your arsenal that we've been waiting patiently for the release of is your take on "Sun In Your Eyes." Is that ever gonna get released?
It's one of those ones that I can't really say too much about. The answer is I do not know if there is an opportunity to release it. But it's also my little baby and it's like Paavo's original baby, which is why we didn't release. But Paavo and I have become such good friends over the years that he's kind of like, "Yeah, it's cool if you release it." So now it's kind of like, do we want to release this? And the answer is, I don't know. But it still gives people a reason to come to my sets, because I made that so long ago and I still play it out all the time.
It's been on tracklists for three years now so we've all been hoping someday for an official release.
I'm a little selfish. I feel like once I release something and then it's like, I lose this magic little baby I have, you know? Then it's still magic, but there's just something so magical about creating something and then no one else in the world has that. And I think that's really special for my shows because then I can play stuff. 
Tonight I'm coming in with a ton of music no one's heard before. Not even my friends have heard it, and I think there's something special about that – where I made a track four days ago and I come in and it'll be the first time anyone that has ever heard the track. I think there's something really special about that.
I think that also kind of goes against the grain of what other artists are expressing right now too, with the frustration of not being able to release music fast enough. 
Yeah. The mindset now is like, we'll put out the best of the best, we have a release plan for the rest of the year, maybe even into next year. I make so much music and it's just choosing what I am the proudest of and what does my team love as well? And when those cross over that's kind of a release. There's stuff I'm proud of that my team doesn't love and there's stuff my team loves that I'm like, "I don't know about that track." But we all kind of have to be on the same page to release something.
That's a really cool approach. I do feel like the scene, as a whole, has been so saturated with music releases. Every week, there are hundreds of releases and I remember 10 years ago and artists would ride a track for three months or longer. Now within a week, you've got another song from them.
Yeah, but going back to my other point, I kind of realized I need to just focus on my own thing. If I worry too much about what the industry is doing or what I'm expected to do, I think I lose my artistry. So I just focus on what I want to do and I'd rather not have a career than do it the way that other people want.
The last time that we spoke was after the release of Illusion of Perfection. During that interview, we talked briefly about lengthy sets because we had just spoken with Arty, who preferred shorter sets and you preferred longer sets.
He's a good friend of mine. I think we really bounce off each other because he's so brilliant in his own ways with things that I could never do. Then I also bring a little bit of the more progressive vibe to the table. So, when you combine ALPHA 9 and my stuff, it turns into this mash of stuff that somehow works. 
I feel like all of our sets together, like at The Gorge, we're doing another at Creamfields, and we have a couple more planned, too, it's really exciting. We have six collaborations together and we play all them out. And along with that I put in a few of my tracks that I love to play, he puts in a few of his tracks, and we've got a set that sounds very unique.
With your current collection of tunes and your stamina behind the decks how long do you think you could go?
I've played for nine hours. That's my longest set. After that, I would say after four or five hours I've kind of done what I need to do. Right now my favorite set is between two and a half to three and a half hours, three hours average. I can really do what I need to do, play most of my own music, get the message across, and have enough time to really mix in key and build the night. 
I think that's a really happy medium, but I can play much longer. When you start playing longer, you have to dive way deeper into your record collection. It's fun to do once in a while, but I can't forever play five- or six-hour sets. To go back to your question, I have played a nine-hour set, and it was really fun. But at that point, when you're playing nine hours of music, you're playing techno, you're playing trance, you're playing house, you're playing everything because the vibe will be so boring if you play the same thing for nine hours. 
So it's almost all over the place over the course of the night that it wouldn't necessarily represent Spencer Brown anymore. That would just represent me having fun DJing. Whereas Spencer Brown is represented in two to three hours, three and a half hours in a club setting. That's a really good length for a Spencer Brown set. When it gets longer than four or five hours that turns into me having fun just playing and DJing, you know?
They'll have trance open and closes sets here at this venue and it can be really interesting to see the different artists come in and have to build that.
I'm really grateful that I started DJing eighth-grade birthday parties, high school parties, and bar mitzvahs and bat mitzvahs because I had to learn to control a crowd for five or six hours. I played all the frat parties in college. I had to play a long time and keep peoples' interest who aren't fans, so you really learn how to DJ in that environment. So I can apply those skills to what I do now and effectively read a crowd. Crowd reading takes a long time to perfect. I'm sure I'll learn more this year. I learn more every year. But I'm very confident in what I do.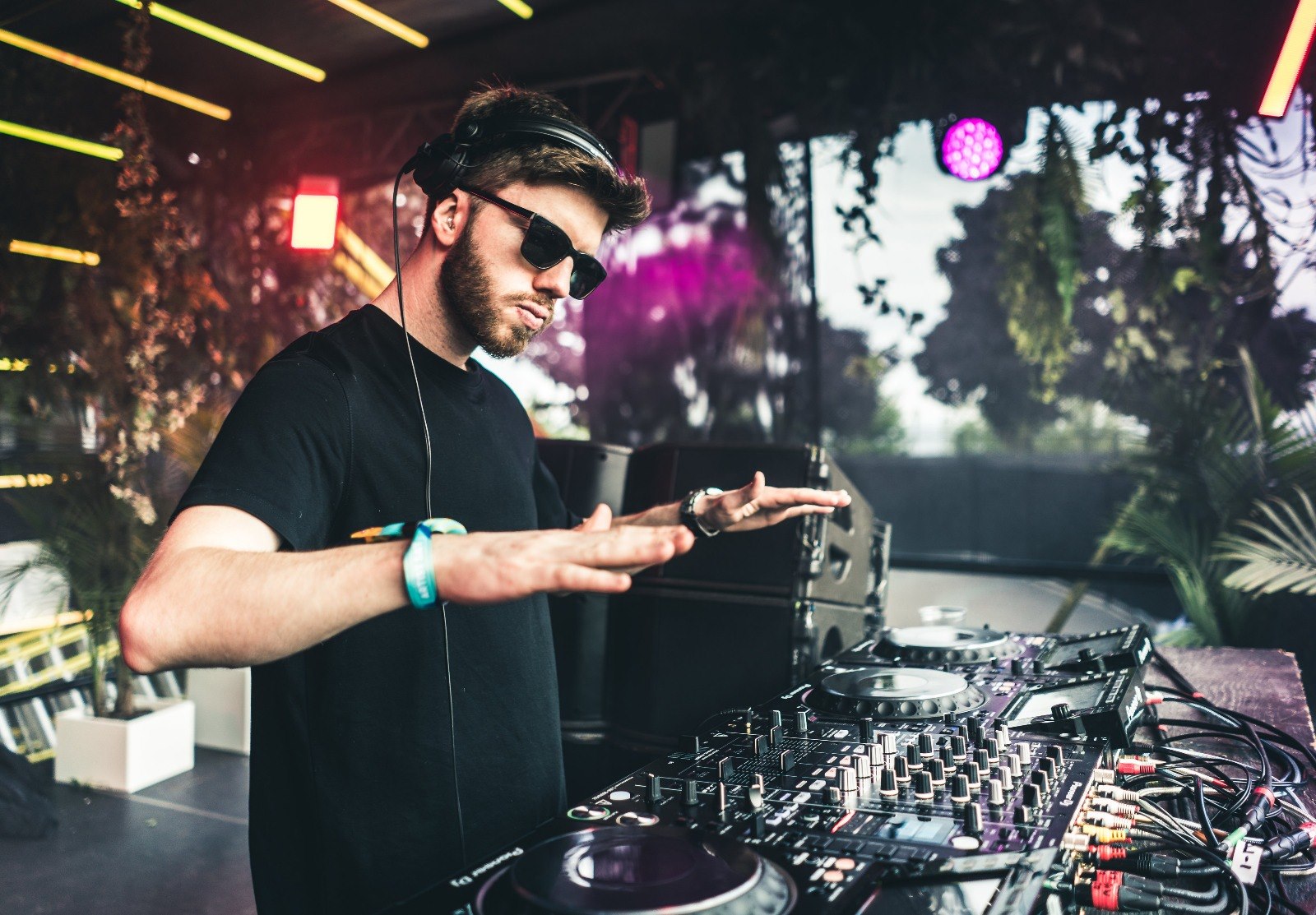 On the topic of crowd reading, a couple of years ago, I interviewed John 00 Fleming and he was talking about how there's such a difference now with these gigantic stages and everything. It's even more difficult to read the crowd. Do you prefer smaller intimate club venues? 
Well, I think there are good things for both. Obviously my heart is in the small intimate clubs where you can play really long sets. I love it when you can see peoples' faces. But I've also learned to love the huge festival sets because then you have an hour set and you just play your bangers the whole time, and you can get, 20,000 people going crazy. And there's something really magical about moving 20,000 people. That's fun. There's something great for both for sure. I do love festivals. I also love clubs. A little bit of both. 
In a recent interview, you noted that labels don't matter on the dance floor. Could you expand on that thought and perhaps reflect on the beauty of the rave scene? 
Yeah, for sure. I'm gay, so I grew up very uncomfortable with myself and I always found that dance floors and the music industry, the music scene, was so accepting. When you're growing up in not as accepting of an environment, it's really nice when you find a home, and I always felt like it was really my home. 
So I've grown to love everyone on the dance floor. If you're gender fluid or if you're questioning your sexuality or if you're whatever religion or whatever race or whatever it is, who cares? You're all enjoying the music and having a great shared experience. So I think there's something powerful about the music industry and shows that not many other industries can have – that magic of being able to just celebrate life without labels.
Yeah, that's what drew me into the rave scene as well. It didn't matter where I came from or who I was, I just like the music and everybody was so accepting.
I'm really grateful that the fans in my crowds are very accepting and very open. You know, I wouldn't really love if my fans were kind of like judging crowds, and that's not at all what they are. So I'm really happy that the fan base has developed as such an open, happy, loving people.
And then, the final question: While the Bay Area is known for having a vibrant music scene, it's also really well known for having a great food scene. So when we come up to visit, where would you take us to go eat?
Well, to be honest, I get so locked in my studio that I have my favorite places and that's where I go and I don't really… I'm not as explorative as other people. But my favorite spot that's close to my house is called Chubby Noodle. It's an amazing spot. It's Asian food, but it's just mind-blowing. 
If you're looking for something more fancy, Water Bar is amazing in the Embarcadero. That place is great. And honestly, I think there's some magic wandering around the Haight or the Mission and just walking into random places. When I'm over there, I'll just wander and then find the beautiful little hole in the wall joints and they have great food there.
Awesome. That's a great answer. For being locked in your studio all the time you sure have a lot of places.
[Everyone Laughs] I do. I do order a lot of DoorDash. 
---
Connect with Spencer Brown on Social Media:
Website | Facebook | Twitter | Instagram | SoundCloud | Spotify