As house and techno continue to reign as one of the dominant forces in the scene, rising stars are making an impact with fresh sounds and stunning sets.
---
There's no doubt that the growth of the house and techno scene over the past few years has been on what seems to be an ever-increasing rise to the top. Leading the charge are legendary artists and renowned labels who have captured the hearts of many around the globe and converted more along the way. While the standard-bearers of the scene continue to drive the house and techno sound forward in an unrelenting manner, rising artists have carved out their own share of the scene with unique styles and takes as well.
Now, with the new year picking up steam it's time to make some predictions on who among the rising talent will be making a major impact on the house and techno scene in 2020 (and hopefully beyond). So strap in and start scrolling to find out who we feel you should be keeping a close ear tuned to this year!
10 House & Techno Artists to Watch in 2020
---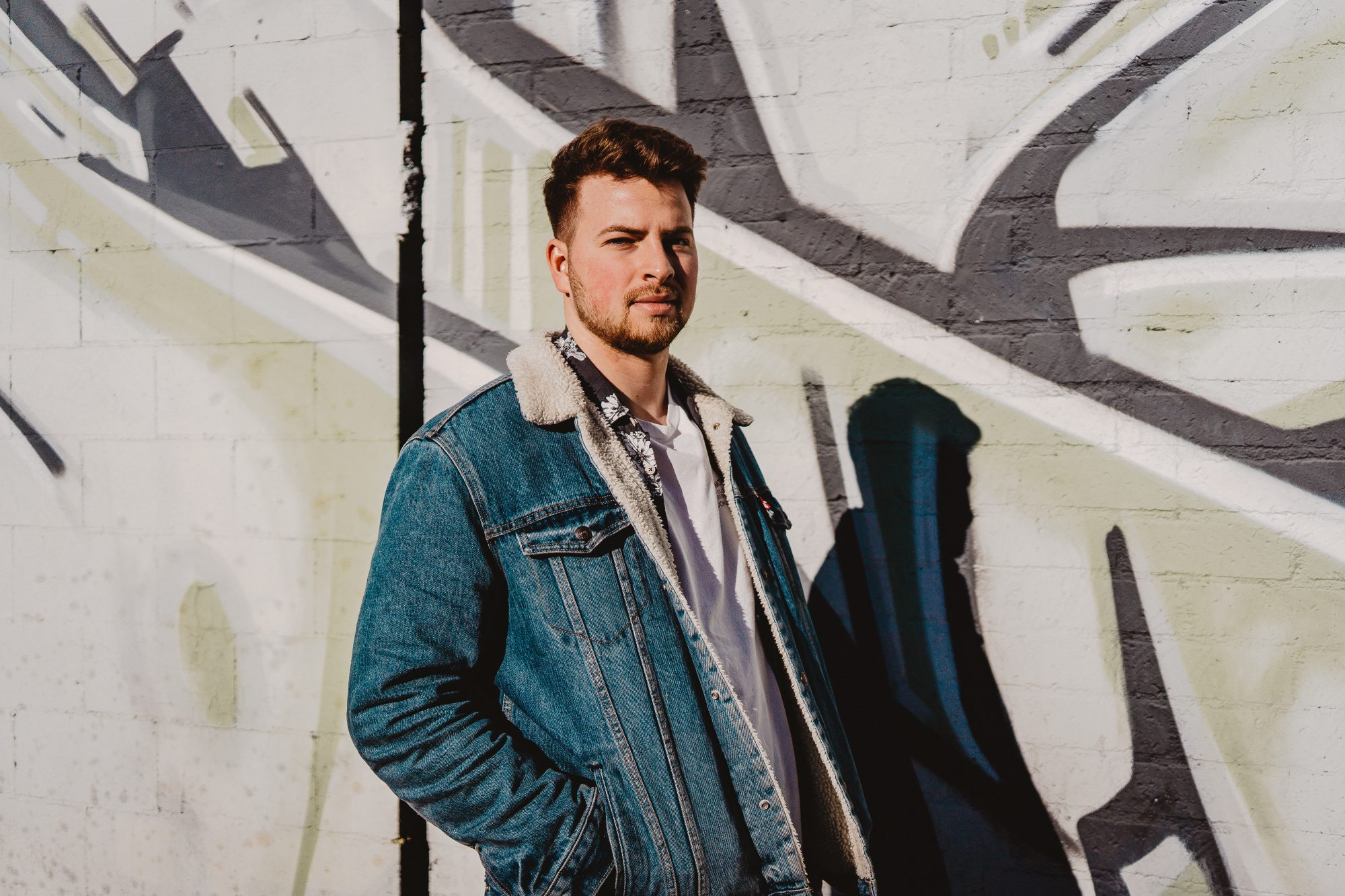 Westend
Facebook | Twitter | SoundCloud
Hailing from the artistically rich environment of New York City, Tyler Morris aka Westend arrived with a blazing internal fire and a natural talent that would make a very impressive mark on the tech-house scene. With the early and ongoing support of labels like Box Of Cats and Audiophile XXL, it should come as no surprise that he would quickly be scooped up by the beloved Dirtybird brand unleashing dance floor heaters that include "Don't Stop," "Nakey," and "Detonate" with John Summit.
Dim Mak and Country Club Disco have even become privy to his innate ability to give the people what they want, setting him up for an amazing breakout year with club-ready tracks that include "Friend Zone" (CCD), and "Goin Up" (Dim Mak). What makes Westend's music so delectable to the house music masses is surely due to the unpretentious vibes mixed with fun and funky beats making him a fan favorite to catch at events like the annual Dirtybird Campout.
In addition, he recently ruled the illustrious Avant Gardner stage with Martin Ikin and Fisher, further solidifying his role as a mainstay in our precious house music community. With the who's who of the industry clearly getting behind this more than worthy star, you can bet that we have only yet begun to see what Westend has in store for the future! – Maria
---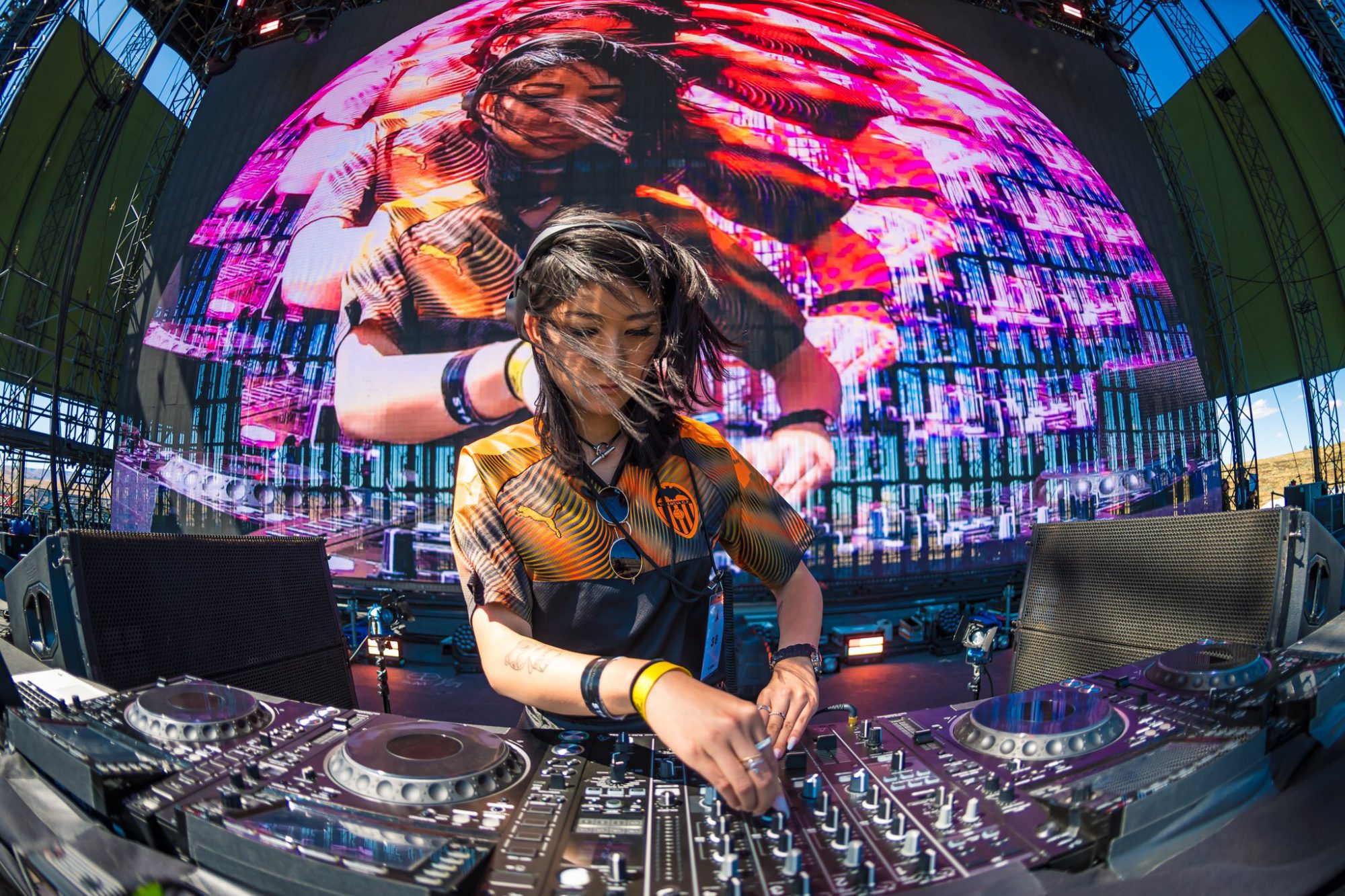 Qrion
Facebook | Twitter | SoundCloud
Qrion is one of the freshest faces on the talented roster of Anjuna artists but has quickly solidified her place in the hearts of many in the Anjunafamily. Learning to play music at an early age while being raised in Sapporo, Japan, she has since relocated to the Bay Area and her career has truly taken off ever since.
Something that makes Qrion's music stand out from other artists in the house and techno scene is her ability in creating stunning soundscapes by layering organic and digital elements together. Sweeping listeners off their feet with each original release and remix, she's found the perfect formula to tug at our heartstrings time and time again.
Last year was a truly massive one for Qrion on the release front with EPs like Sine Wave Party but it is impossible to ignore her performances at iconic shows as well. She took the stage at Group Therapy Weekender, ABGT350, and most recently played multiple sets on Groove Cruise Miami to start the decade off in the best way possible. Don't sleep on Qrion this year, she'll definitely blow your mind. – Grant
---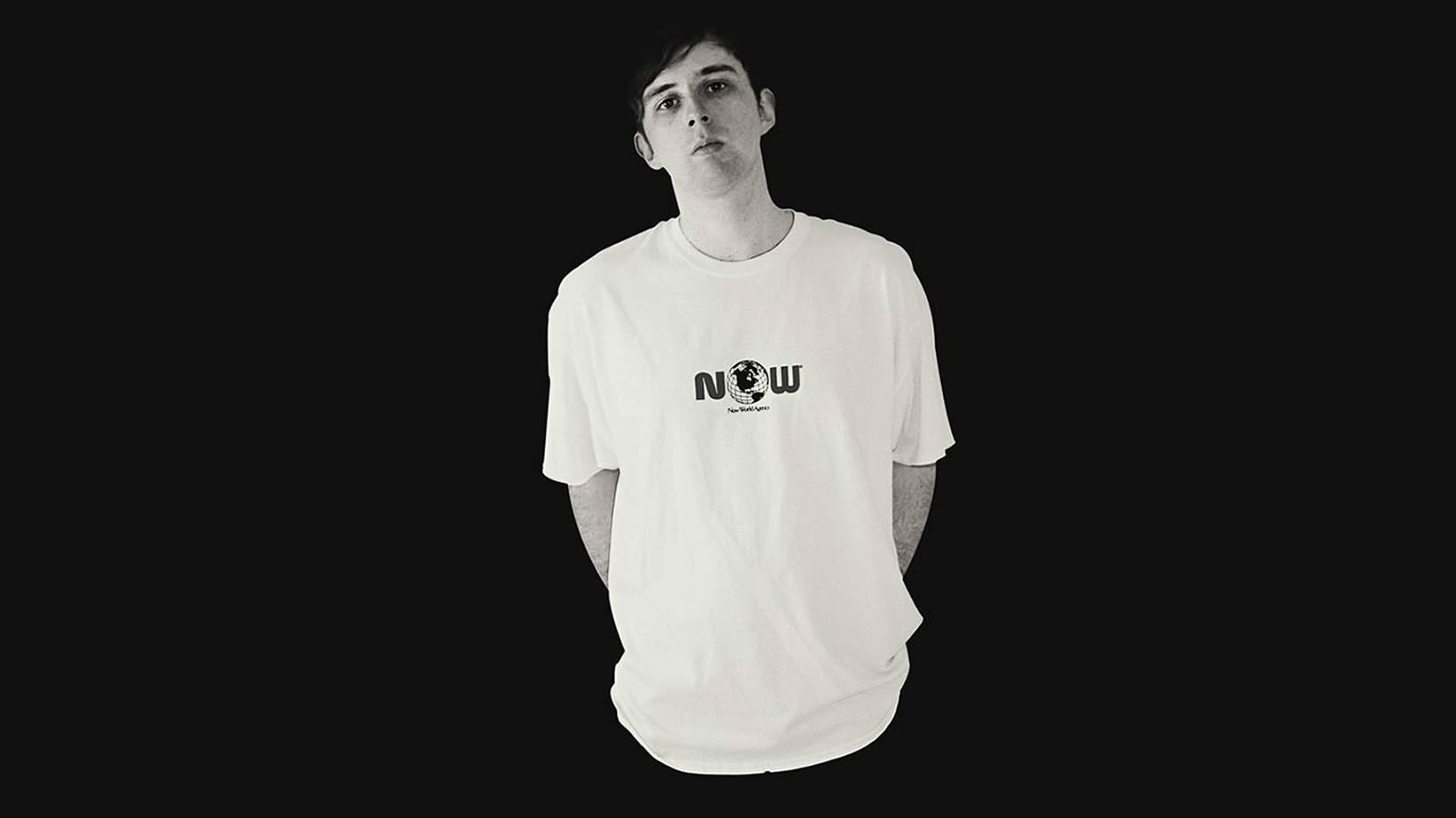 Rebūke
Facebook | Twitter | SoundCloud
What do you get when you combine future-forward house and techno with musical elements plucked straight from the early '90s rave era? The answer comes in the form of Rebūke. Bringing a sound that initially stole the gaze of house and techno legend Jamie Jones with the release of "Along Came Polly" in 2018, fate would allow the track to be named the final Essential New Tune for Pete Tong on Radio 1. From that moment on, the Irish bred Rebūke has been welcomed with open arms and has become one of the industry's most promising stars.
With what many would refer to as a weird and nonconformist style, we see something so refreshing pouring out in just about all that he produces. Rebūke is simply impossible to ignore. That being said, Drumcode and Dirtybird are no fools when it comes to noticing star quality, and soon Rebūke would make yet another impression with Jump Ship (Dirtybird) featuring stand out track "The Pipe" and Rattle (Drumcode), a three-track stunner that warps the mind with edgy mechanics and chugging basslines.
If you have yet to catch this man in action, have no fear because Rebūke's Rave Radio has got you covered. Featuring some of his biggest events to date, Rebūke shows off his skills while proving that being different is the key to unlocking success and popularity. Speaking from personal experience, I had the wonderful opportunity to catch him opening for Green Velvet in Atlanta and I left a dedicated fan, moved by the raw and sideways creativity that kept my jaw on the floor the entire time. – Maria
---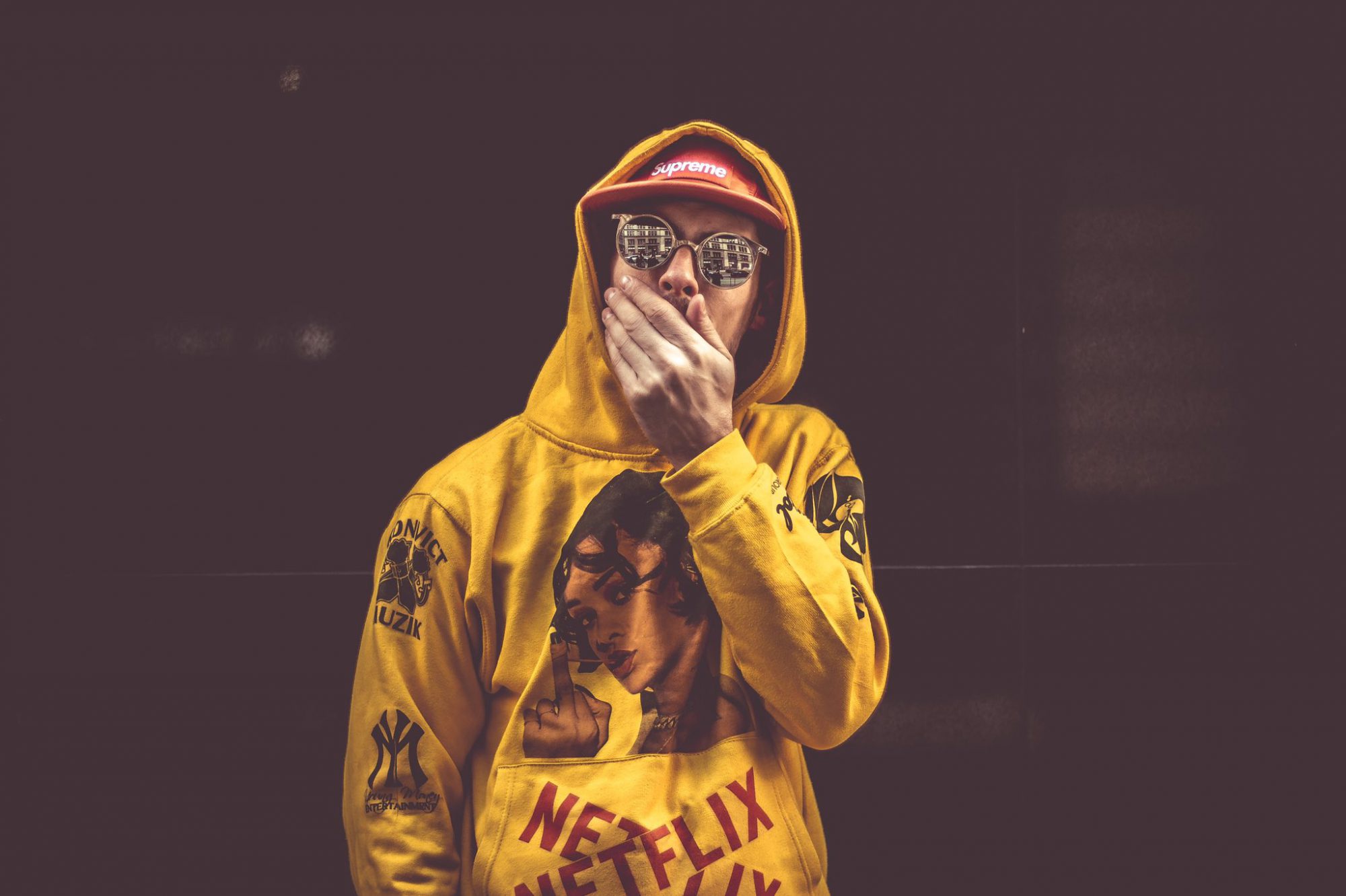 Codes
Facebook | Twitter | SoundCloud
If you haven't already started listening to the sounds coming from Codes then you best start now. This New York-based artist brings his years of experience as a DJ to the stage wherever he goes and can be regularly found scratching live during his sets that are brimming with highly curated tracks.
We've been hypnotized and put into a proper groove ever since we heard his Bumps EP on Psycho Disco back in 2016. Since then he's graced labels like Dirtybird, IN / ROTATION, and Country Club Disco with some tracks that we simply can't get enough of like "100% Skills" and the Money EP.
Additionally, Codes has also packed the dancefloors at festivals like Beyond Wonderland SoCal and Countdown NYE to show off his unique stylings. And if Codes' music and performances weren't enough to satiate you, then his skills as a tastemaker will offer up even more tasty tunes with his label Holy Molé that launched last year. It's clear more than ever that it's Codes' time to shine, so make sure to catch him in 2020 because you won't regret it! – Grant
---
Dezza
Facebook | Twitter | SoundCloud
One of our favorite finds last year was progressive maestro Dezza who took us to a state of electronic bliss with his stunning sound design. While he may have dabbled in other closely related genres like trance, it was his releases in the house music realm that truly stuck out as something special like "Honey," "Cold Outside" with Julian Gray, and "Dream Weaver" with My Friend.
Adding to the mix, Dezza took the reins of the guest mix on Above & Beyond's Group Therapy Radio to showcase his skills as a tastemaker along with one on ASOT as well. He also crossed the pond to take the stage at ASOT 900 in Utrecht and made his US debut in Chicago at Trance Identity 10 that left a lasting impression.
Riding the wave of success into the new decade, Dezza has continued to build on his impressive catalog of tunes by returning to Colorize with the release of "Close Your Eyes" earlier this month. If you're on the hunt for a fresh face in the progressive house realm to get down to on the dancefloor in 2020, look no further than Dezza as he'll surely deliver. – Grant
---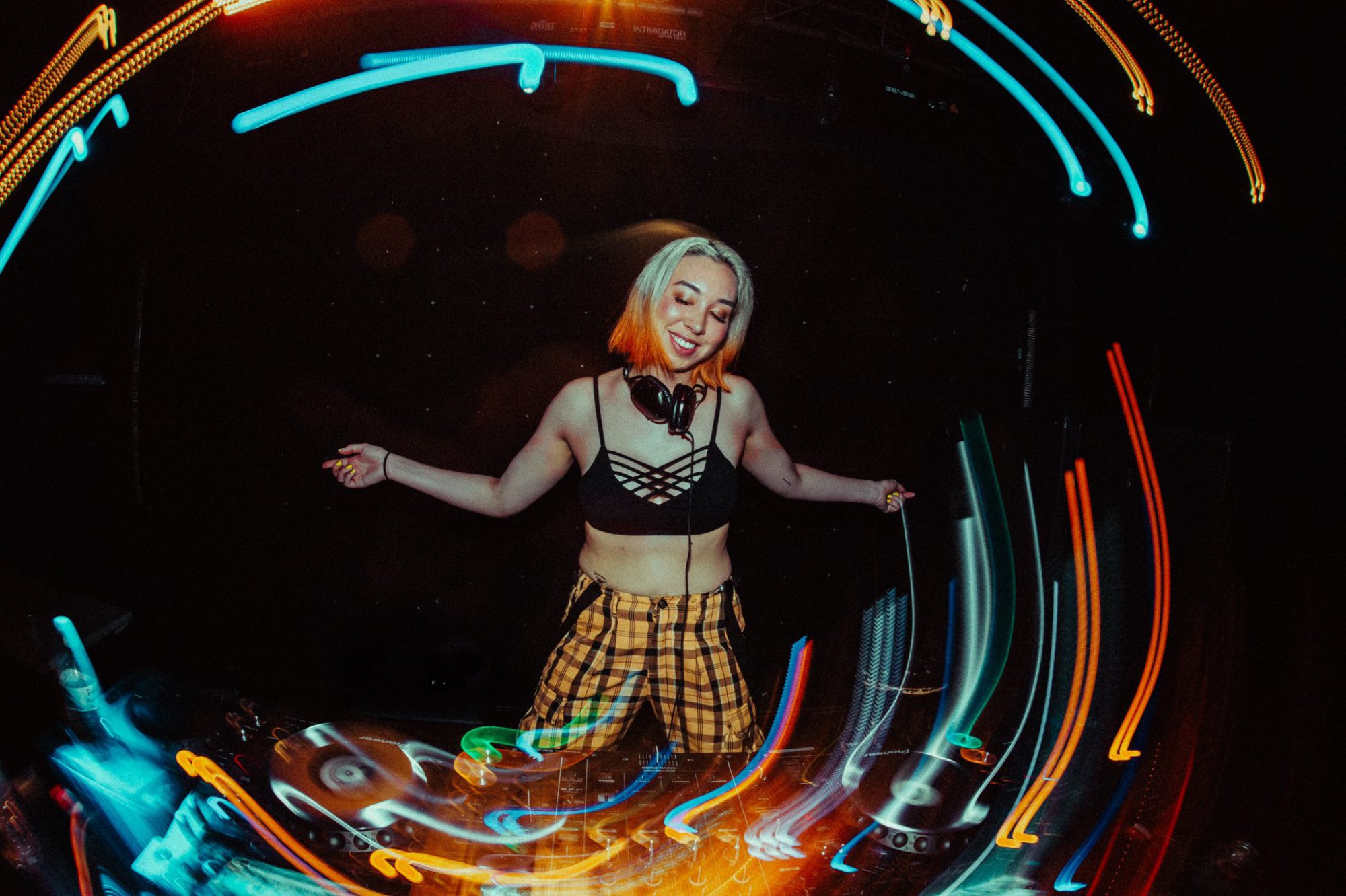 Wenzday
Facebook | Twitter | SoundCloud
Last year saw the rise of a number of artists in the bass house scene but few stole our hearts quite like Wenzday did. Born and raised in the Bay Area she honed her skills behind the decks as an open format DJ before solidifying her unique style of house music. Those years have since paid dividends as her performances have become renowned for taking crowds on an energetic ride through a variety of styles.
While her dynamic sets have made dancefloors move she's backed it up with an arsenal of infectious tunes as well. Wenzday's Heartbreak House EP was a standout release on Insomniac Records' IN / ROTATION and she followed that up with the Demons Dancing EP that "Everyday" that really helped close out the decade right.
When Wenzday isn't behind the decks at festivals like Nocturnal Wonderland, Lost Lands, or a Space Yacht-hosted show, she's working nonstop with her brother Dack Janiels on their collective 40ozCult. If 2019 set the stage for what was in store in the new decade from her, expect this rising star to continue to make an impact in the bass house scene for years to come. – Grant
---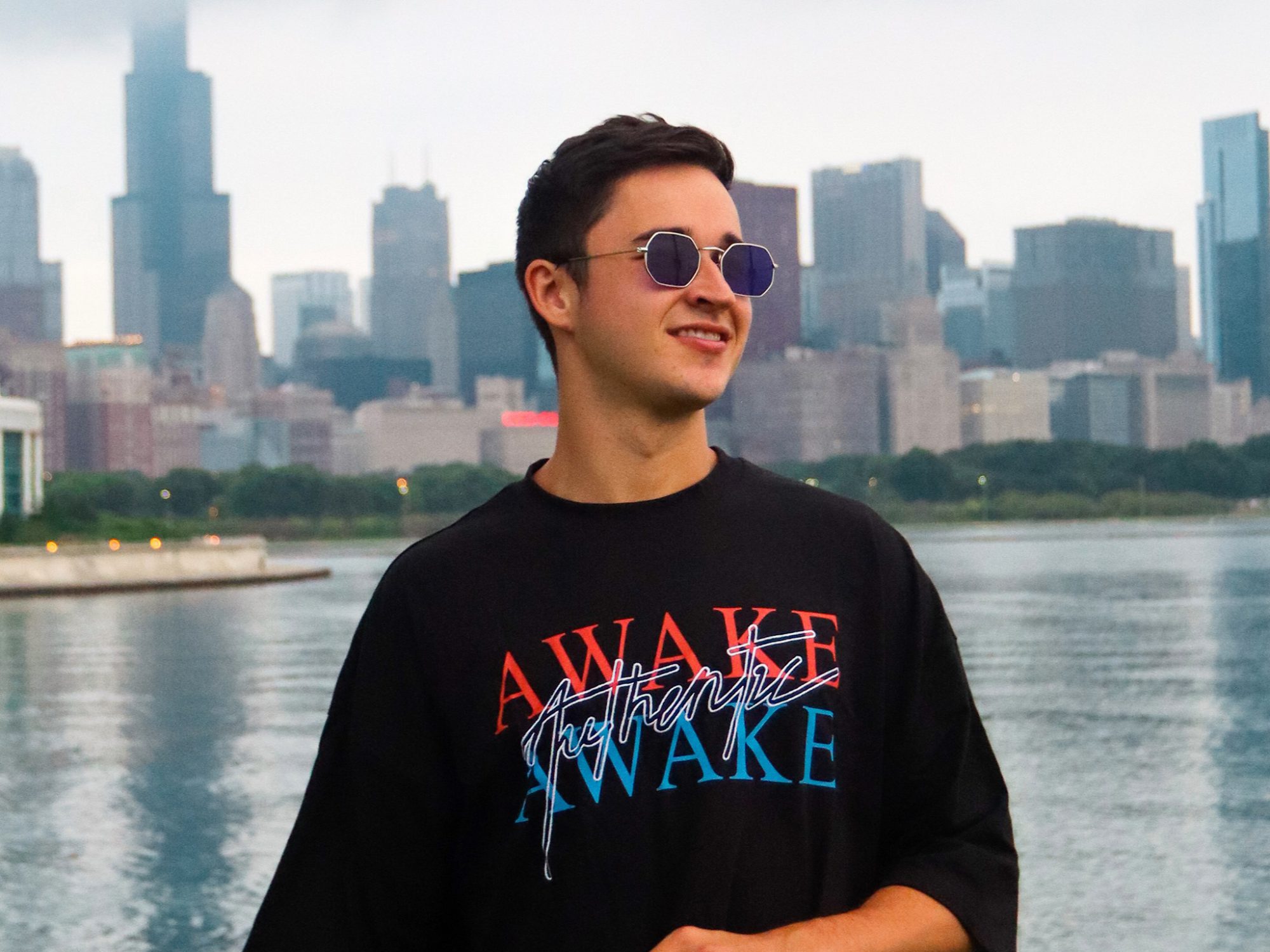 John Summit
Facebook | Twitter | SoundCloud
John Summit has been one of the hottest names in the house music scene in recent months. With roots in house music's hometown of Chicago, John Summit's music has an undeniable groove and percussive drive that has gotten him noticed by some of the biggest players in the industry.
His rise began when Dirtybird featured "Detonate" with Westend on the Dirtybird BBQ: Get Roasted compilation in 2019. Since then, John Summit has worked with labels like Toolroom, Repopulate Mars, Solotoko, This Ain't Bristol, and Farris Wheel. His style of house fits well with all of them; it's a unique dancefloor-ready tech house vibe.
After wrapping up 2019 with the release of his Stimulate EP on Repopulate Mars and a New Year's Eve set at Spybar in Chicago, things will only be bigger and better for John Summit in 2020. Expect more tour dates and more groovy tech house from one of the scene's most exciting up and coming artists. – Michael
---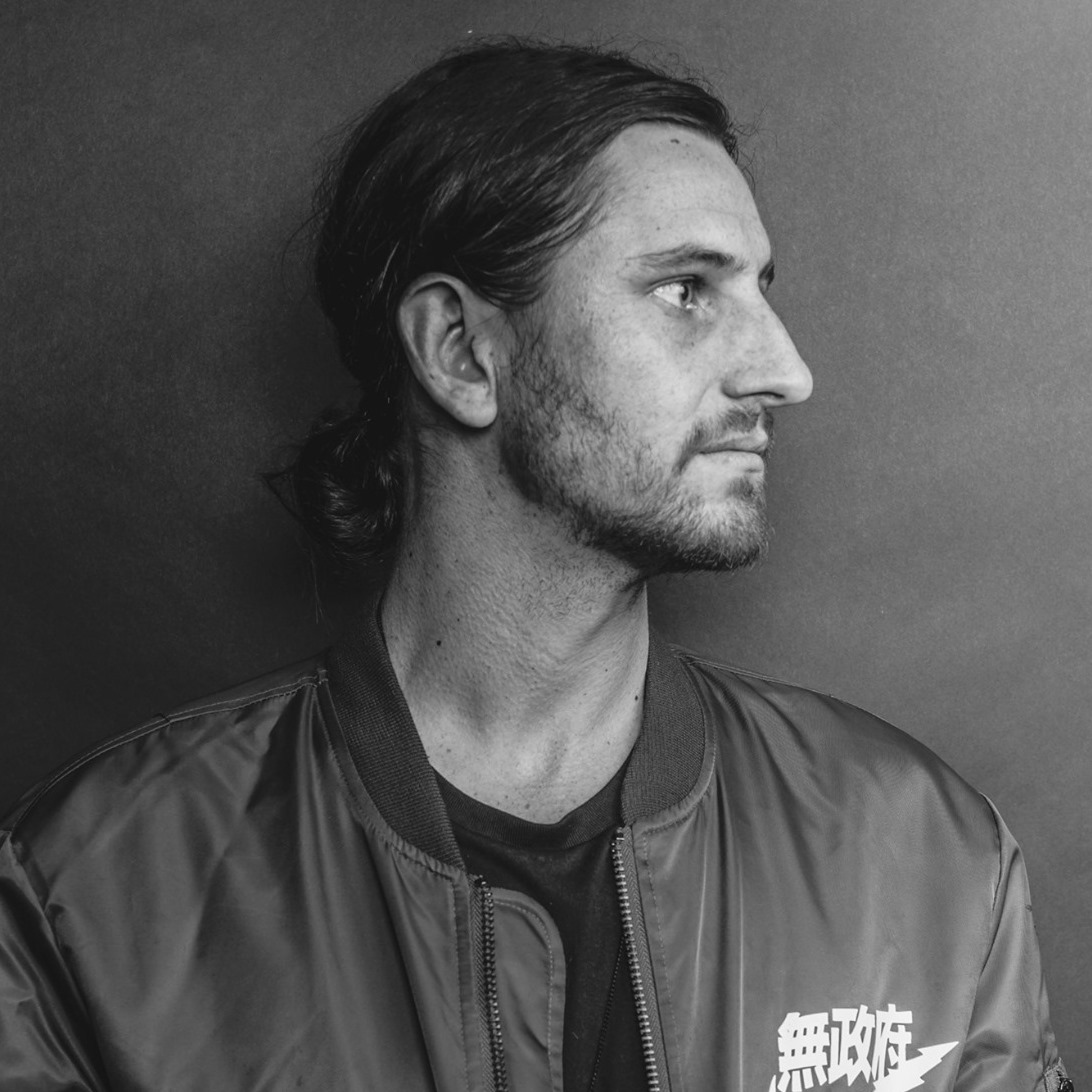 RYBO
Facebook | Twitter | SoundCloud
Los Angeles-based artist RYBO has been one of the artists we've been keeping our ear tuned to for a few years now after first hearing his sounds that were dropped on Desert Hearts. With a number of releases under his belt on the label, he's also a frequent face at their standalone festivals and showcases where he's become renowned for bringing some serious energy to the dancefloor.
Additionally, RYBO also helped co-found Percomaniacs which has been a home for his tracks like "Something New" with Anabel Englund, "Mi Casa" with Lubelski, and "Take Me Away" that was another stunner. He's also traveled near and far to play sets at festivals Northern Nights, Electric Forest, Ocaso Underground Music Festival, and plenty more.
Now, with the new year in full swing, he's looking to bring even more energy to dancefloors with upcoming sets at festivals like Beyond Wonderland SoCal and club nights in cities including Reno and Denver. Stay tuned for his forthcoming release "Somebody Like You" with Lubelski and SOHMI and check out some of his top tracks below! – Grant
---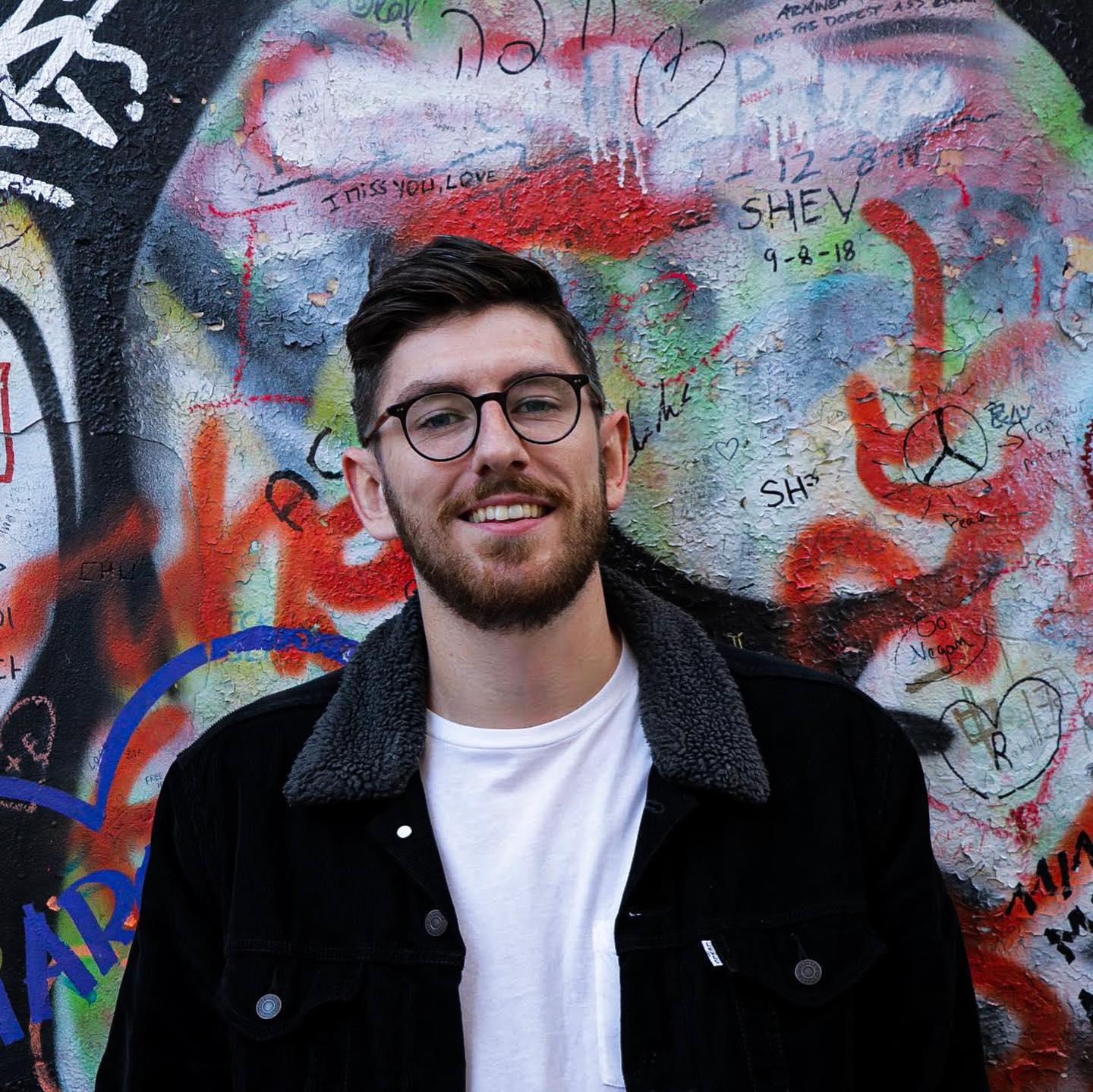 Marsh
Facebook | Twitter | SoundCloud
One of the artists who has been shining brighter than ever as of late is Marsh. Born in the UK but now based out of the US, he has been picking up some serious momentum over the past few years with releases on labels like Silk Music and Anjunadeep. Sweeping listeners away into the beautiful progressive soundscapes he creates in the studio, tracks like "1992," "Prospect" with Nox Vahn, and "Soul" all left a lasting impression and kept us coming back for more in an infectious manner.
But Marsh isn't just impressive due to his studio work, as he has also flexed his skills from behind the decks as well with memorable performances. A frequent face at Anjunadeep showcases, he's played in cities like Goa, London, Chicago, and Miami while also being selected to play at Group Therapy Weekender and Anjunadeep Explorations as well.
Already riding high in the new decade with the recent release of his latest EP Eu Topos that was just dropped on Anjunadeep, it's clear now more than ever that Marsh will be one of the driving forces in the scene moving forward. Take a listen to some of his top tracks below and don't sleep on his set when he lands in a city near you. – Grant
---

Illyus & Barrientos
Facebook | Twitter | SoundCloud
Last, but most certainly not least is a dynamic tech house duo hailing from Glasgow that has been picking up some massive momentum over the past few years: Illyus & Barrientos. First coming together in 2014 over a shared passion for house music, they quickly hit a stride with early support from labels like Toolroom, Glasgow Underground, and Suara.
2019 saw Illyus & Barrientos release tracks like "Shout," "The One," and "Still Beating" that continue to find their way into our rotations to this day. They even showcased their sound with an Essential Mix on BBC Radio 1 that was full of tasty tunes and proved their abilities as tastemakers in the house music realm.
A frequent face in Ibiza during the Toolroom Residency last year at Eden, they were a welcome sight to see when billed to play in cities like San Diego, Chicago, London, and Brisbane. Now, Illyus & Barrientos are driving forward into the new decade and we're sure they're going to draw in even more fans with each passing day. – Grant
---
Which house and techno artists do you think will blow up in 2019? Let us know in the comments!