Spencer Brown offers up sweeping soundscapes that flow together in an effortless manner on his latest album to grace Anjunabeats: Stream of Consciousness.
---
One of the brightest stars who has been leaving a lasting impression on house music lovers as of late is none other than Spencer Brown. While his sounds have touched on labels like mau5trap in the past, the clear home for him is within the Anjunafamily where his unique style and stunning sound design are embraced fully. Now, he's back with another masterpiece in the form of his new mix album Stream of Consciousness.
After winning over the hearts of many with his album Illusion of Perfection that dropped back in 2018, Spencer Brown has continued to carve out his space in the electronic music realm with even more fantastic releases. While he continued to dominate our speakers with tracks like "Gatekeeper" with ilan Bluestone and "Star Allies" with Raito, many wondered what he'd bring to the table with his next LP.
Alas, those who pondered that question have their answer as Stream of Consciousness is out now on Anjunabeats and puts his unique approach on full display. While there might be 12 tracks in total on the album, Spencer Brown insists on listening to it as a story from start to finish and we can't help but agree with him on that.
Crafting songs on the album over the course of five years, each one is carefully mixed together to provide a surreal listening experience. In fact, the mix-aspect of the album is so important that we recommend listening to it on YouTube for an enhanced experience.
Listen to Stream Of Consciousness on Spotify below, download or stream the album on your favorite platform, and read on for my take on this new album from Spencer Brown!
Check out Stream of Consciousness on YouTube:
---
Spencer Brown starts the album off with previously released singles "SF to Berlin" and "Lose You" which set the tone of the album.
On "SF to Berlin," Spencer looks to fellow breakout Anjuna artist Ben Bohmer for the collaboration and the result is pure magic. From the first seconds of the track on it immediately envelops the listener in a warm, comfy blanket of sound that will have them drifting away in no time.
But this album isn't just all about drifting away into a slumber and Brown makes that clear the moment that "Lose You" enters the mix. Bringing along some energetic chords that are paired with distorted vocals, the breakdown of the track will have you moving your feet in no time. This track is followed up by "Love & Pain" which not only continues to bring powerful melodies and sweeping sounds but plays into the emotions that the previous track exposes.
Up next are a flurry of tracks that see him collaborate with Marsh, Liam Hathway, Paperwhite, and Qrion.
While Spencer Brown shines brightly on his solo releases he's also an artist who consistently proves time and time again that he brings out the best in others as well. The series of four tracks in the middle of the album put that on full display.
"Pursuance" and "Foggy August" sees him paired with two other Anjuna artists who made quite the splash in 2019 and are already gaining ground in 2020, Marsh and Qrion. If you've caught any of the three live or heard their mixes lately then there's a good chance you've heard these mixed in, but each provides quality dancefloor grooves with "Foggy August" being my favorite of the two.
"LA ID" (which is not pronounced laid for those who may think otherwise) offers up a fresh collaboration between Brown and Liam Hathaway that is a welcome addition to the album. If the emotional tones in Brown's music weren't enough to have you get lost in your feelings then "Chance on Us" with Paperwhite will do the trick. Her lyrics tug right at your heartstrings and "Take a chance on us, before we fall apart" is something that any star-crossed lover will relate to.
Spencer Brown then unleashes some truly captivating tracks as we continue down the path to the depths of his soul.
One of the true tenants in life is "Everything's a Cycle" and he explores that fully with this release that brings some of his progressive stylings front and center as the track crescendos into a breakdown that you can't help but move to while listening. Playing off the name of the track with a beat that will run your brain in circles it drives forward in a relentless manner.
"Leaving Newcastle" continues the vibe of the previous tune by progressing the album forward with plenty of movement and "Resilience" adds some moments of build-up and release that add a touch of tension to the mix. From there is the penultimate track "Donna" that interlaces soulful background vocal samples into a tech-infused beat to take us all to a bliss-like state.
"Donna" plays perfectly into "Womaa" as the organ tones carry over in the opening seconds. This collaboration with Wilt Claybourne carries us to completion as piano tones put the finishing touch on this masterpiece of an album.
If Spencer Brown brought us electronic truth on Illusion of Perfection then Stream of Consciousness only further proves his greatness.
Bucking the trend of throwing songs that don't correlate or act in cohesion with each other on an album, Spencer Brown has delivered another fantastic chapter to his story. We're hoping that this inspires others to let their albums flow in a similar manner for some time to come.
---
Stream Of Consciousness – Tracklist:
SF to Berlin (with Ben Böhmer)
Lose You
Love & Pain
Pursuance (with Marsh)
LA ID (with Liam Hathaway)
Chance On Us feat. Paperwhite
Foggy August (with Qrion)
Everything's A Cycle
Leaving Newcastle
Resilience
Donna
Womaa (with Wilt Claybourne)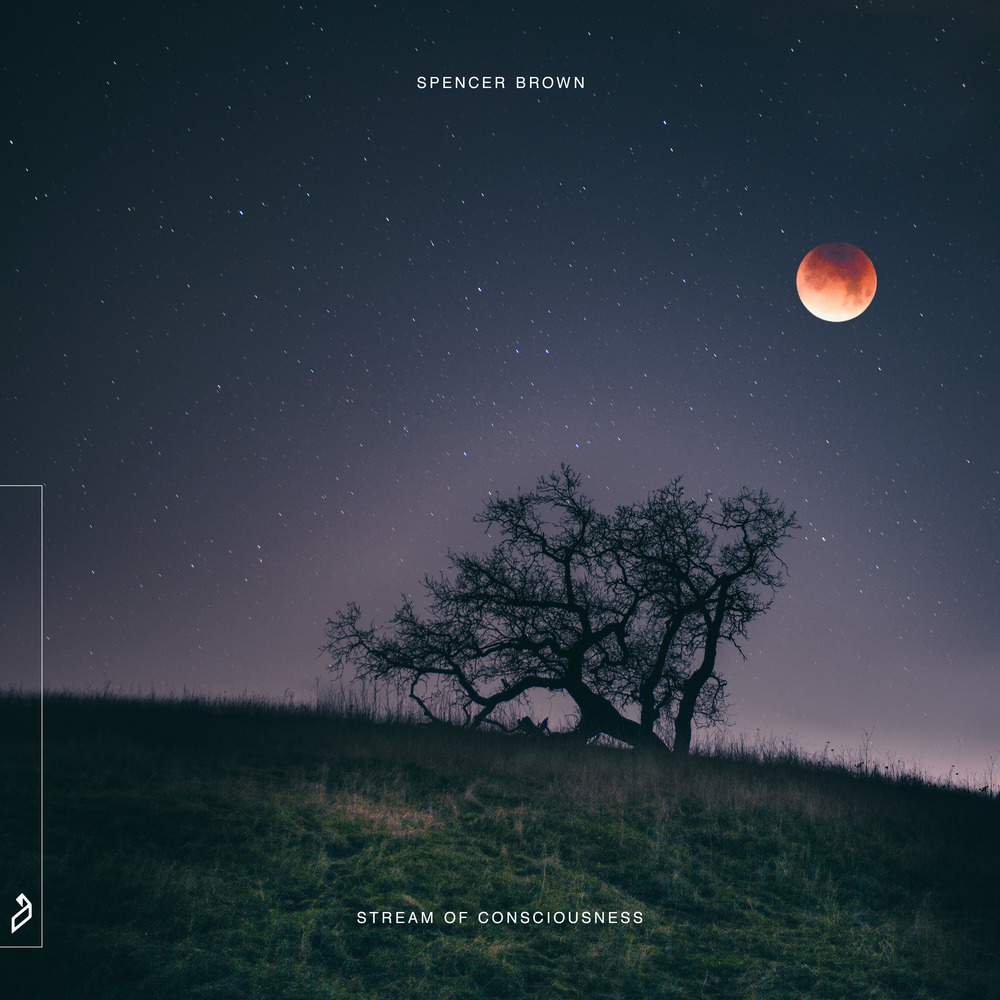 ---
Connect with Spencer Brown on Social Media:
Website | Facebook | Twitter | Instagram | SoundCloud | Spotify