ALPHA 9 sat down to chat with us at EDC Las Vegas to discuss his return to trance, collaborating with Spencer Brown, and memories from past editions of the festival.
---
After laying dormant for many years while focusing on his work under the Arty alias, the return of ALPHA 9 was welcomed by many in the trance community when it resurfaced in 2017. Giving the world some fresh releases and sets at major festivals like Ultra Miami and Dreamstate SoCal, it is hard to ignore the energy that he brings to the stage and the positive reactions from his fans around the world.
ALPHA 9 has continued to pull out all the stops this year with the release of originals both solo and with artists like Spencer Brown, having just dropped "No Going Back" earlier this season. On top of that, he has also given a proper remix treatment of tracks from legends like Above & Beyond's "My Own Hymn" and Axwell /\ Ingrosso's "Dreamer".
Already taking the stage in 2018 for some quality sets including an epic b2b one with Spencer Brown during Common Ground Miami, our eyes were locked on his billing at EDC Las Vegas this year. Bringing his signature style to the quantumVALLEY stage, we sat down ahead of his set to chat about his experiences at the festival, recent releases, and more.
Watch ALPHA 9's Recap Video from EDC Las Vegas 2018:
---
You've released a ton of new music as ALPHA 9 which focus on trance, what musical elements or emotions do you strive to cultivate making new tracks?
Well, first of all, I would say it's not like pure trance, I still have a lot of influences from other genres, but I don't know man, it's just a lot of things I was doing back in 2010 and 2011. I just started to get back to it and give the fans what they've asked for, for such a long time, and they appreciated it a lot. I love to make this music and I think it's coming together pretty nicely, I'm not really stuck in a genre, I mean I'm still in the trance genre and there are boundaries but its more to have inspiration from it. The sound is different too, there are really drastic tracks, there are really mellow tracks, it just depends on how I feel at that certain time.
Grant: So you felt the time was now to come back with the alias?
Yeah, I mean it was not driven by anyone else's decisions, I just felt like it was time to get back to the music that I like to produce.
With the trance fan base continually growing to even a larger size here in the US than before, how does that affect you as an artist and do you feel any pressure to record a certain style or sound?
I think the trance community was a little more strict back in 2009 to 2011. If you would take a step left or right they would be really, well, some of the people would get really mad about it for some reason. But I was never a person who was just trying to make the same music for 10 or 15 years.
As a really simple example, "Around The World" the track that I released back in 2011 was meant to be signed to Axtone Records, which is run by Axwell, but Anjunabeats signed it, and Anjunabeats was a super trance record label back then. This record was 125 BPM, really really slow, so I've been pushing boundaries since then and I got a lot of shit for it but much more support too. I think the community nowadays is much more open for different sorts of music for sure.
Grant: It's almost like Anjunabeats has been able to blend with their releases on the label not just strictly trance but also some progressive house tunes as well.
That started right at that time when they released "Mozart" with Mat Zo and "Around The World" after that, it was like the first tryouts.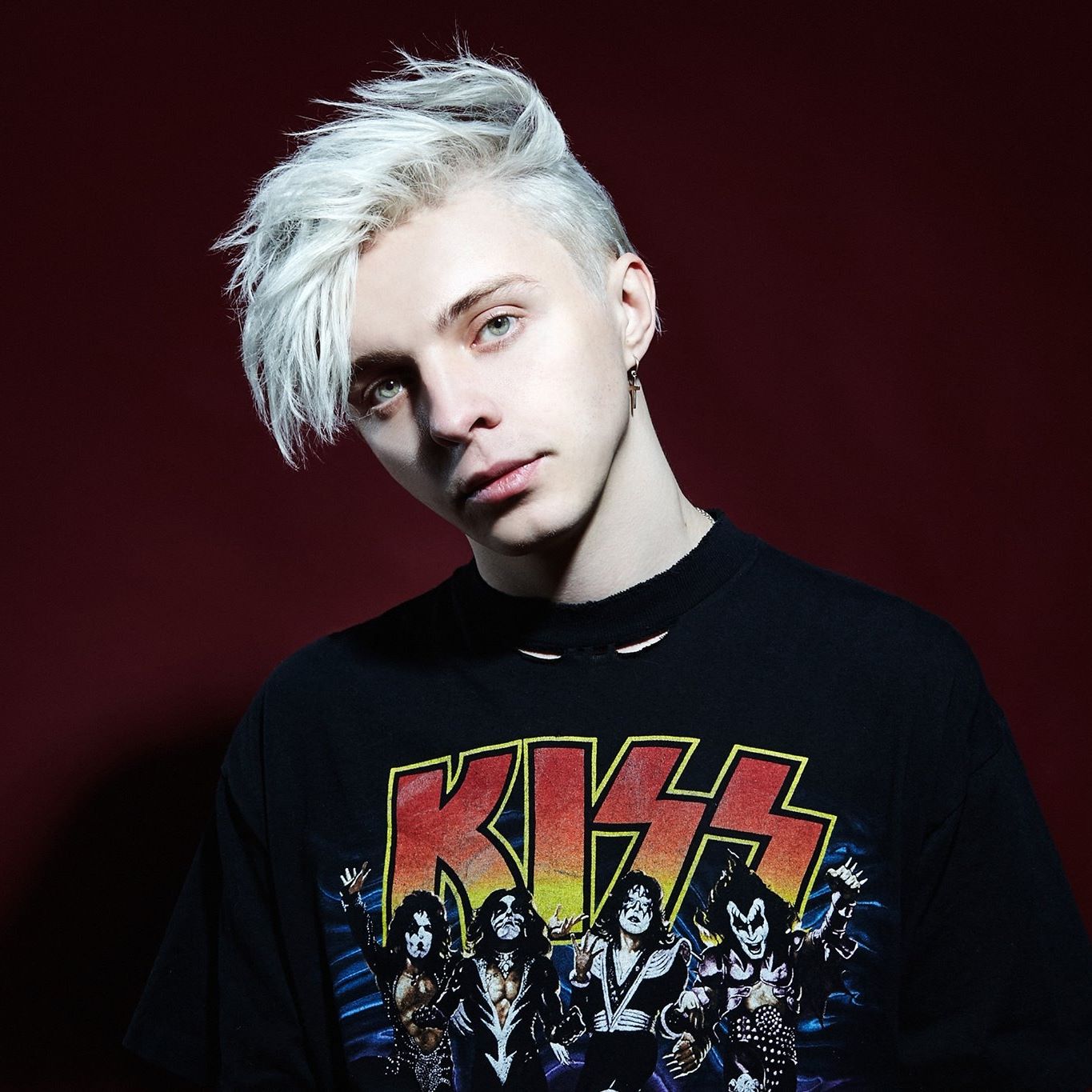 We saw you go b2b with Spencer Brown back in March and you just released a track together as well. Do you approach b2b sets much different from playing solo?
With Spencer Brown for sure, because Spencer has a little bit, well, not a little bit but a completely different style of playing a set because he prefers to go for four or five hours and do these crazy, open to close mixes. I was like dude, I don't do that, that's insane. So when we were trying to figure out our set together we basically divided the tracks by the groups and it was like "should we play this or should we play that?"
When we played together it was pretty much the way it is all the time, getting my music to his and then building up from his to mine, and I think it worked out pretty well. And I like this guy a lot, he was with me on the tour last year and he's probably the best artist that played before me in the terms of how he can read the crowd and what he can deliver. Every time I took the stage the crowd was hyped.
Grant: So when you guys were working on the track together were you in the studio together?
We made it at a distance, just sending ideas back and forth to each other. I think I sent him the melody chords and he sent me back the instrumental parts, I re-did some of the things. I finished my part for the release and he finished his part for his album mix, so it worked out pretty well.
You also remixed Above & Beyond's "My Own Hymn", what was the creative process like when taking a track like that and putting your own spin on it?
It was fucking hard, let me tell you that. I took this remix pretty seriously because I really love the original record and I was really passionate about it — it took me around two and a half weeks.
It was a really heavy project, there were a lot of things going on. I was just trying to be on point with that, trying to showcase everything that ALPHA 9 is about, how much I love Anjunabeats, how much I love Above & Beyond, and how much I appreciate the support that they've given to me over the past five years.
You're also playing tonight at the quantumVALLEY here at EDC Las Vegas. What can fans expect from the set?
A lot of new tracks, I've been working on them for the past few weeks and I didn't leave the studio for a second. There's at least like eight or nine new IDs, new tracks, remixes, edits, that people have never heard before and probably can only hear it in a live performance because most of that stuff I'm not going to release but I'll just keep for live performances.
Having played EDCLV in the past, what has been one of your favorite memories?
2015, when I was playing a show at circuitGROUNDS with the huge megastructure. It was a beautiful stage, beautiful production, beautiful people in the crowd. Pasquale, the owner of Insomniac, swung by to say hi and Porter Robinson was at the stage when I was playing my remix of "Lionhearted", that was really sweet. It was a moment that I definitely remembered as the best from 2015, everything else was a blend because I was preparing for my show, you know how it goes.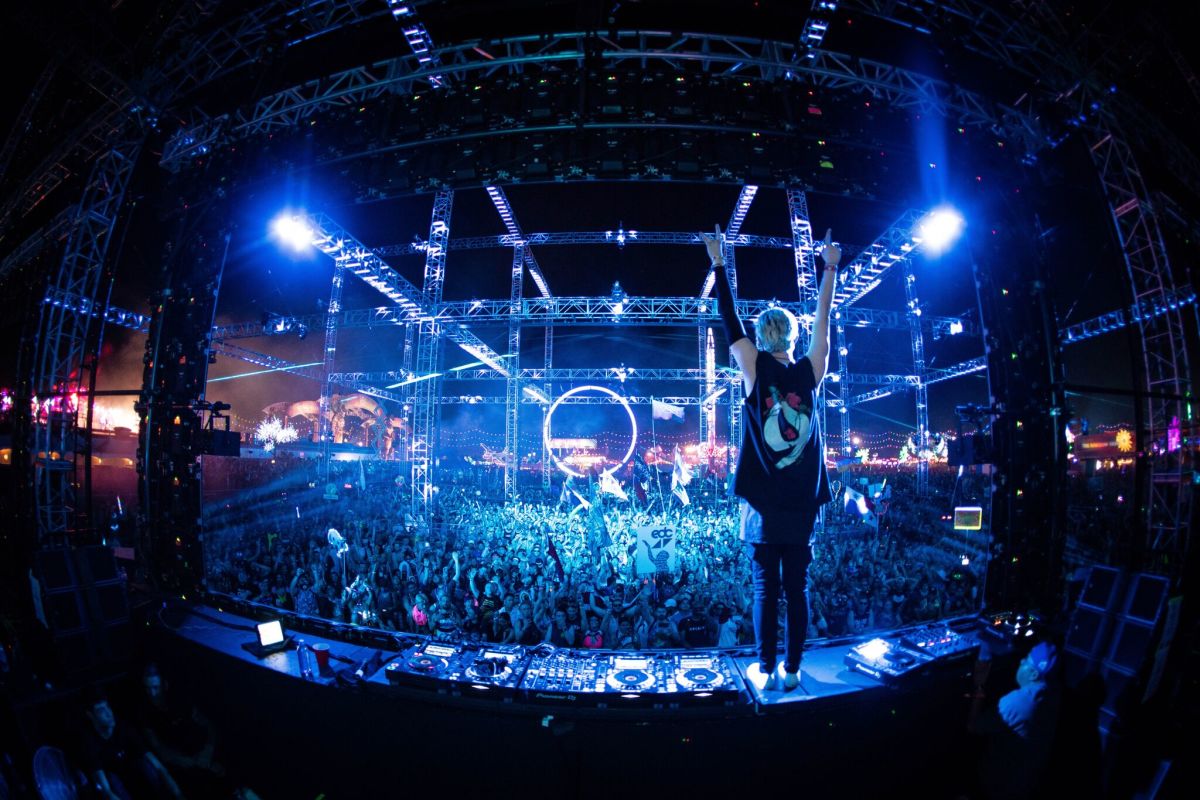 Last two questions, first, do you have a favorite place to grab a bite to eat here in Las Vegas?
To be honest for me every time I play in Vegas it's not really about the food because whatever is in the hotel you grab. There are nicer places and not as nice places but Vegas is Vegas.
Finally, what's next for ALPHA 9 in the future and what can fans expect going forward?
A remix for Armin is going to come out in June, it's my favorite song from Armin and that's how I started to listen to trance in the first place, it's called "Shivers" and was released in 2004 if I recall correctly, and Armin was kind enough to give me the stems so I could work on it. I think I finished this record back in 2017 somewhere around October, and I've been playing it live, I'm super excited about it.
After that I have a new single coming out which I'm really fucking stoked about because I literally finished it 100% last week, so that's going to come out around June or July and there is much more to come.
---
Connect with ALPHA 9 on Social Media:
Website | Facebook | Twitter | Instagram | SoundCloud