As events screeched to a halt it was clear that the Dirtybird Takeover in Atlanta would be my final night on the dance floor for quite some time.
---
It was Friday afternoon, March 13 in Atlanta. News about the coronavirus was beginning to flip the world on its head while the postponement and cancellation of events like SXSW, Coachella, and Ultra Music Festival were sending shock waves throughout the dance music community. I had plans to attend the Dirtybird Takeover at Wish Lounge featuring Ciszak and Danny Kolk but I found myself being torn as to whether or not I should brave the social gathering.
Every fiber of my being knew that the coronavirus pandemic was not something that should be taken lightly, but the dance music fanatic within me acted like the devil on my shoulder. It urged me to get out there and have some fun for what may be the last time for quite a while. Then, the news broke that the Solarstone and The Thrillseekers show at District was cancelled along with word of the same for the Carl Cox Invites at the end of the month. (Dirtybird has since postponed their upcoming shows as well.)
---
Before I get any further, I can't be more direct when I say that now is the time to take the coronavirus pandemic seriously.
The entire situation surrounding the coronavirus has drastically evolved since I made my decision to attend this event. It is killing people and changing the structure of our society more than I have ever experienced during my time here on earth.
We need to respect the decisions made by our local, state, and federal governments and do whatever we can to stop or slow the spread of this vicious virus. Whether you are in good health or not, remember that you could be the carrier that will pass it along to someone with a compromised immune system or to the elderly who may not have the strength to fight it off. We are all responsible.
---
My heart was beginning to shatter and I was left with a decision to make.
Since the Dirtybird Takeover was being held in a small basement venue and was one of the few events that hadn't been canceled that night, I figured that the attendance would be fairly low. Even more so, I knew that people should be taking the news of social distancing very seriously, keeping some away from the party. With my heart being pulled to the dance floor for one final evening of sweet release, I put on my fluffies and headed out into the unknown.
Eprom was supposed to be held in the main room of Believe Music Hall but that too was canceled. I understood why this decision was made as Eprom would have undoubtedly brought out the masses in full force. As I entered Believe there were only a few people on the dance floor and so I made my way to Wish Lounge where the call of house music vibrated the walls as I descended down the steps into the underground to get a dose of those signature Dirtybird vibes.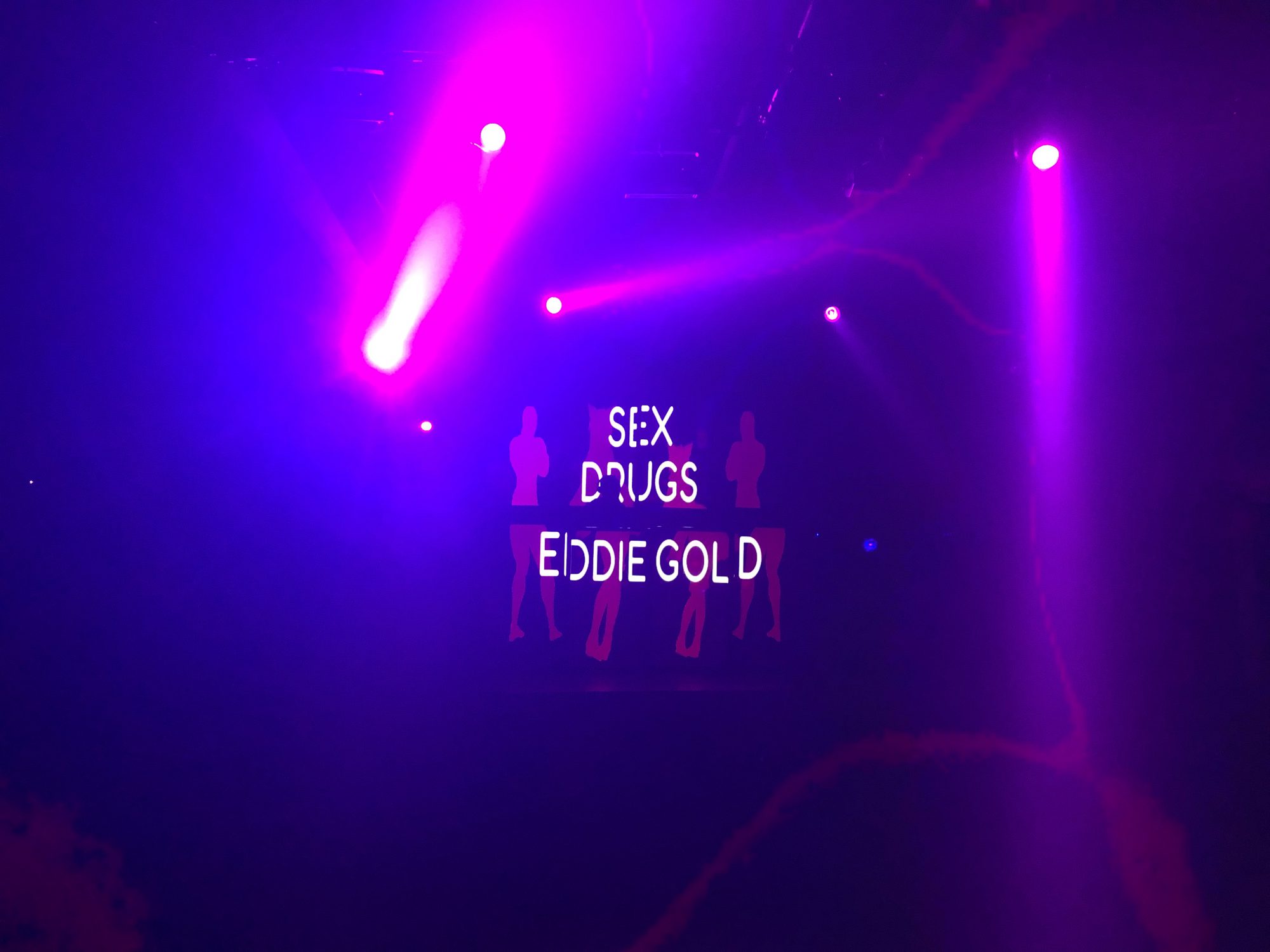 Not surprisingly, my husband and I were the first to arrive while Eddie Gold was working his magic behind the decks.
It was kind of an eerie feeling, seeing the bathroom attendant in a face mask and being the only one busting a move while the rest of the world was slowing to a halt. But, there was something so cathartic about the pounding of those sweet house kicks. I knew that even if I was the only one in attendance that night, I was going to make it an evening that I would never forget. Slowly, a few more bodies began to surround me and the feeling of not being completely alone brought a smile to my face.
It was around 11pm and Eddie Gold was filling the airwaves with main stage worthy tunes that reminded me of being at EDCLV's kineticFIELD. It was very nostalgic in a sense. With about 25-40 people in attendance at this point, I was curious to see how the party was going upstairs. The scene was not much different in the main room, where maybe about 75 people were getting down to the sounds of bass. I was happy to see that I was not the only crazy person to come out during a time like this.
Of course, my time surrounded by the bassheads would be short-lived as my place was with my Dirtybird family below.
It was just about time for Danny Kolk to emerge from the shadows and the vibes were hitting on all cylinders. And with low attendance, it was actually really nice to be able to move freely throughout the venue… a task that is sometimes impossible in the bustling Atlanta club scene. Now, that may seem slightly selfish of me but as someone who gets anxiety when sardined by countless numbers of bodies, it felt so refreshing to have room to bust out my best moves while still feeling comfortable with my fellow ravers beside me.
The festive energy kept us all engaged and for a fleeting moment, the trouble of the world was all but a fading dream. It felt as if we were all feeling the exact same way. Concerned for the future but completely engaged in what was happening on the dance floor. While social distancing had become our new norm, it was impossible not to mix and mingle with the flock, even throwing out some elbow taps to our new found friends.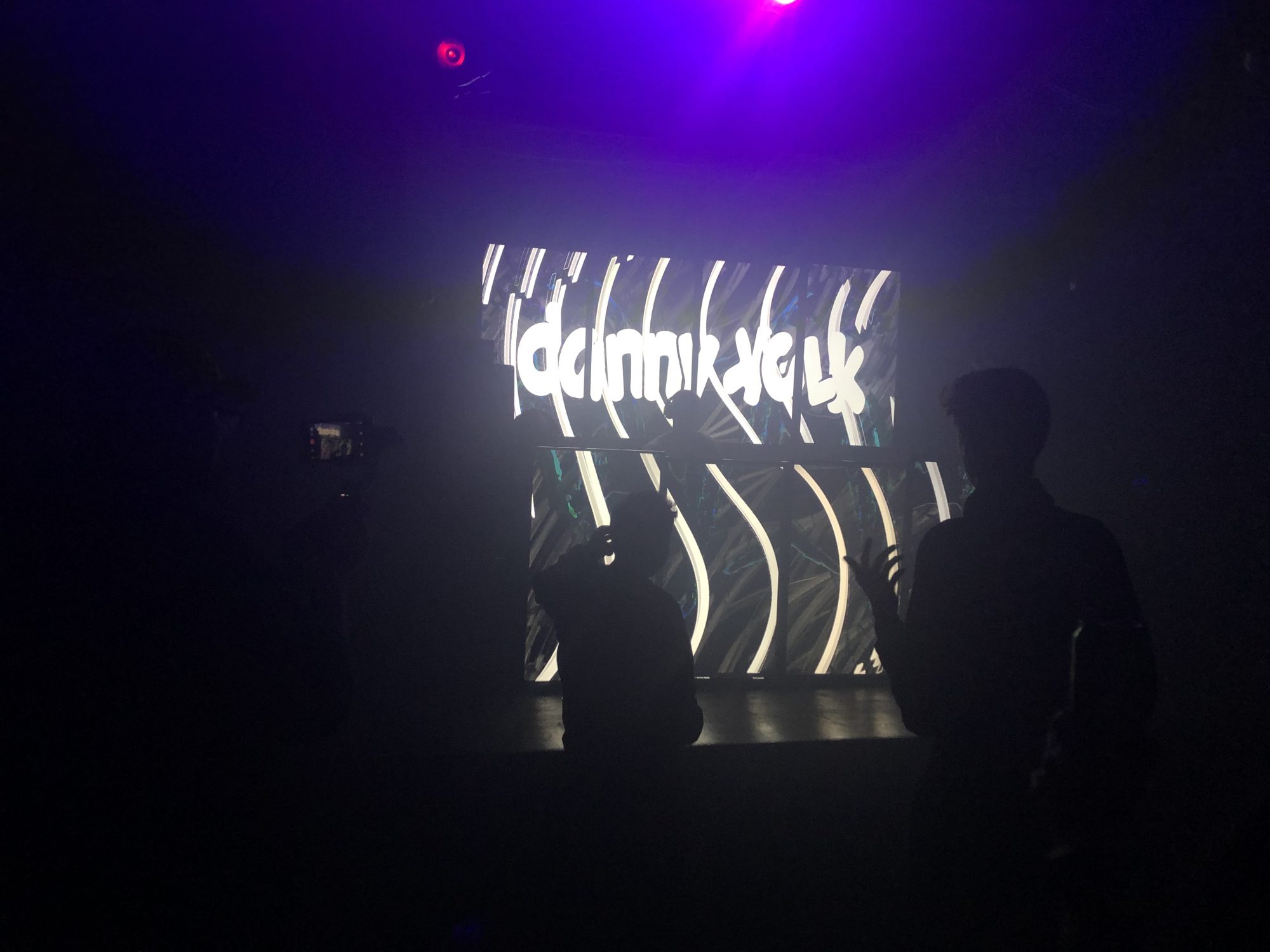 And then Ciszak happened.
I say it that way because what he threw down was powerful enough to leave me in a state of bliss that I haven't felt in quite some time. It was 1:30 am when he began and the attendance had peaked to about 75 – 100 people, give or take. We were all in knowing that this was it. The final hour and a half before emerging back into the broken world, uncertain about the health of our species but also for the survival of the dance music industry as a whole.
There would be only a couple of tunes that could bring my night to the tallest heights of perfection.
It was like Ciszak understood my craving, delivering "Vanilla Cream" followed shortly after by "I Want". Holy moly, this was the moment I was waiting for. Two of my favorite Ciszak tunes pummeling through the speakers, bringing us all into quirky euphoria. I remember looking at my husband during these moments and expressing to him how it reminded me of being at Dirtybird Campout East, one of the most exuberant experiences of my life.
Ending the show with Ultra Naté's "Free," the lyrics "You're free to do what you want to do. You've got to live your life and do what you want to do" pierced me straight through the heart. I really appreciate that Ciszak ended on this note because while many were beginning to pull away from society, here we were, in the basement of a spectacular music venue, doing exactly what our hearts had called us to do.
So what do we do now that we are practically on full lockdown in most cities?
In order to eradicate the feeling of missing out on our favorite events, there are already a ton of DJ's jumping on social media and streaming platforms to bring the party to you. In fact, we have also put together a Livestream Tracker and we will continue to add shows as they pop up. We will get through this one way or another. And before you know it, we will be together once again, with a new appreciation for the industry that we can't imagine living without. Stay well, my dear friends!