It was on a total whim that I decided to attend the first edition of Dirtybird Campout East. Little did I know that I was about to embark on a journey that would reshape everything I thought I knew about myself.
---
Before I dig into all of the spectacular details from Dirtybird Campout East, let me first preface by saying that this is not going to be a typical event review. Instead, I have decided to use this as an outlet to reach out to the souls who may have trapped themselves into a one genre bubble or who have been feeling a sense of burnout as the dance music community has molded into something very different from years past.
Full disclosure…I am one of those souls. Chasing my passion for trance has brought me to a point in my life in which the uplifting sounds and feel good melodies simply are just not enough anymore. Something has been missing.
When I found out that a large number of the team from EDM Identity would be attending Dirtybird Campout East, I made a spontaneous decision to throw caution to the wind and embark on a new journey in sound. In my head, I thought maybe this is what I needed in my life to reinvigorate my love for dance music.
I needed something to shake me up, take me out of my comfort zone, and open me up to a whole new world of music that I knew so little about while hopefully making some amazing memories in the process. Little did I know that Dirtybird Campout would offer up the soul food that I had been craving for so long.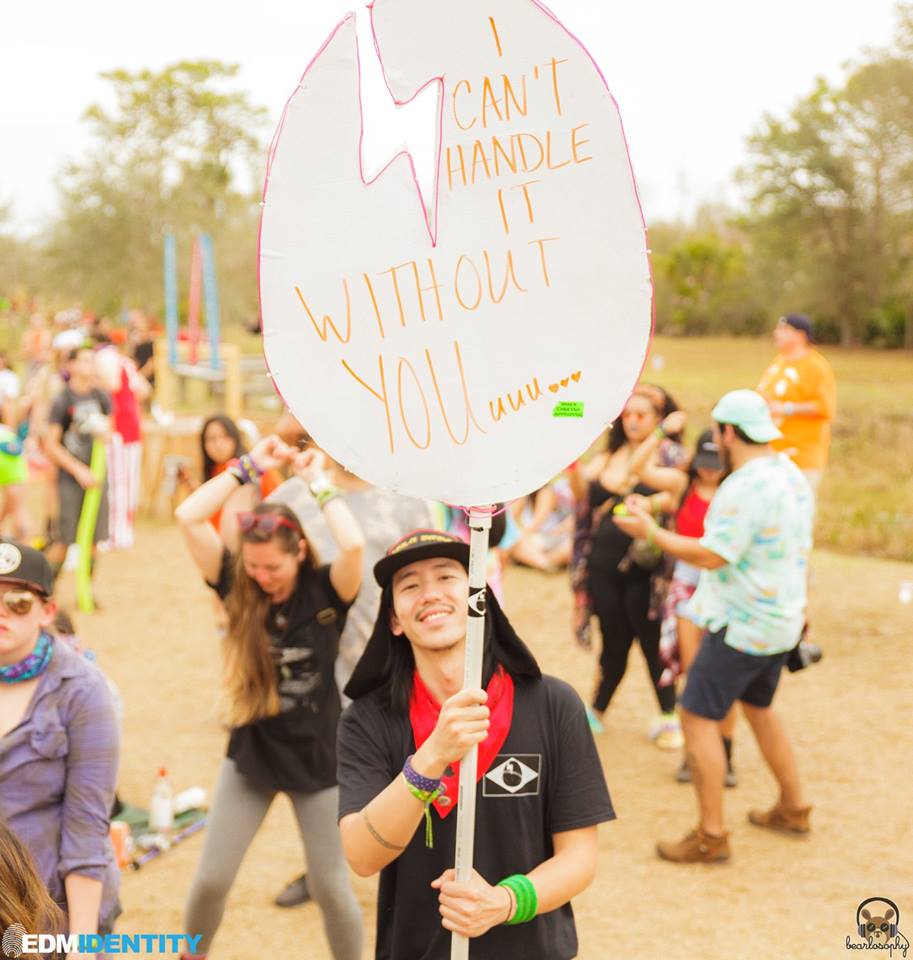 The pure and honest rave vibes invoked a feeling of nostalgia throughout the weekend, bringing me back to a time where I felt safe and confident within our community.
We arrived on Thursday to take advantage of all the preshow shenanigans that featured Dirtybird kingpin Claude VonStroke and Seth Troxler. As we united with friends and set up camp, a feeling of unified community enraptured my soul. Immediately, we were greeted by fellow campers who settled right in with our group, sparking the long-lost essence of comradery that has been missing from many of the events that I have attended in the last couple years. The concept of PLUR flooded the campsite almost instantly and throughout the weekend, this beautiful expression of harmonious human interaction only grew stronger, even when tested in the face of disaster.
It was Friday afternoon and the anticipation for the event kick-off was soon replaced with a  feeling of misery as it was unveiled to us that due to some unfortunate permit issues that the show may not go on. For a brief moment, a feeling of dread hit my heart as I knew that this situation could quickly turn ugly as festival goers just arriving at the venue were shut out from even entering the campgrounds. As for those of us who were already there, I began to wonder if mayhem would ensue.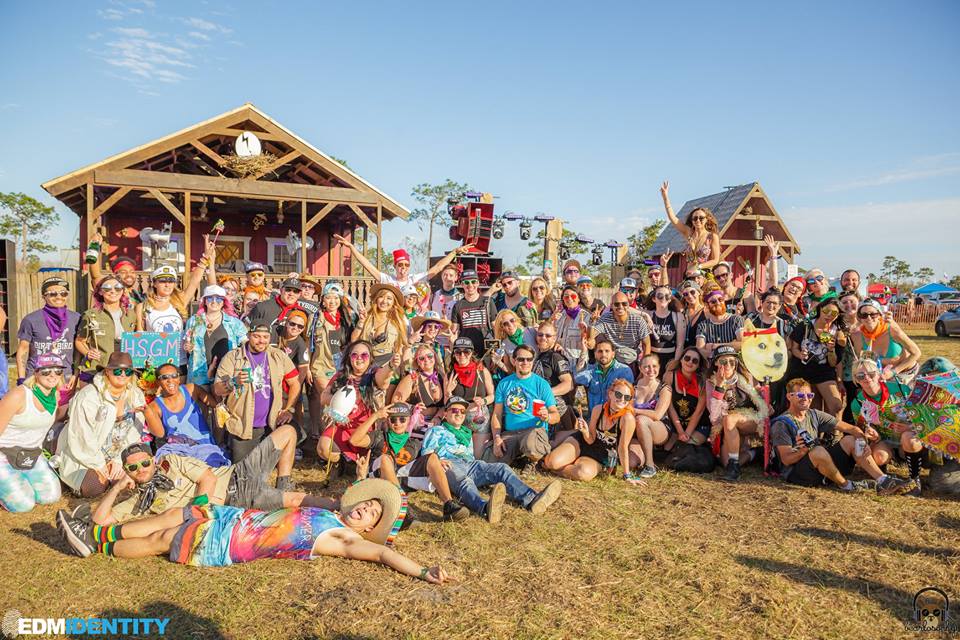 I realized that this was not your normal group of dance music revelers as the horrific news didn't seem to affect the mood even the slightest bit.
Instead, the rave family began to bond together even stronger, setting up renegade parties and keeping the positive energy flowing as the social union took on a brilliant "Plan B." Fortunate for those just arriving, the gates ultimately reopened and thousands of music fanatics came together to run wild in the campgrounds and to take advantage of the games and activities that set Dirtybird Campout apart from any other festival on the planet.
As I look back on some of my favorite memories, it was the moments that I spent with total strangers that will forever resonate deep within my heart. As someone stricken with a bit of social anxiety, I found it easy to function within this group and in doing so, I felt more in touch with the human race than ever before. Whether it was through the tent side stories that had me rolling on the ground in laughter, the chance meetings with flow craft artists who made it a point to bring my experience to the next level, or the quirky conversations with random souls that kept a smile plastered on my face all weekend, I can honestly say I have never been more impressed.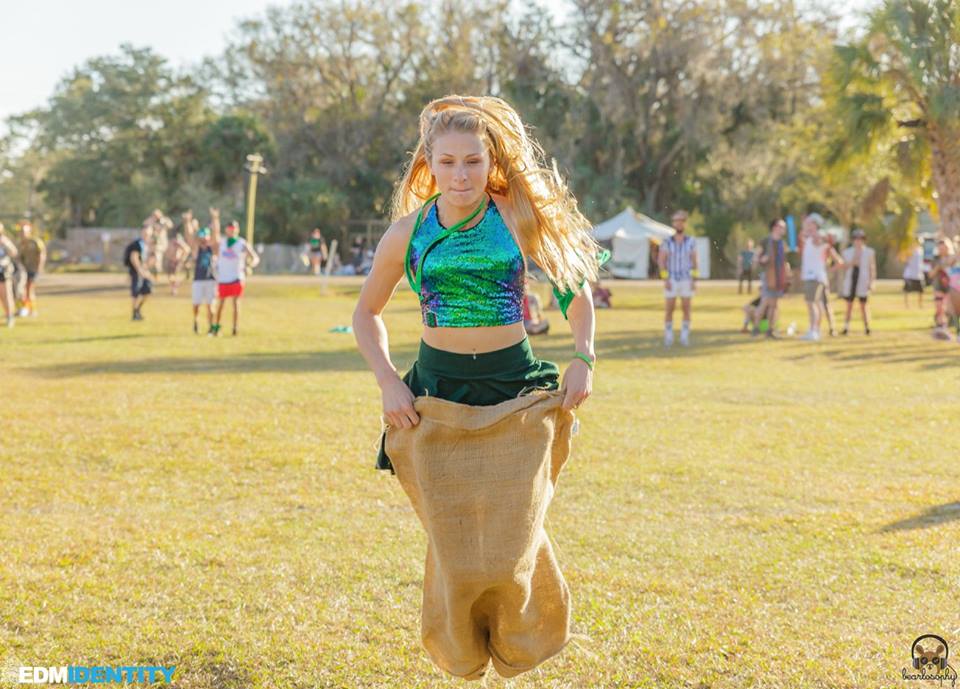 With a slew of hilarious and challenging games and activities, Dirtybird Campout reminded me that the music doesn't necessarily have to be the be all end all.
In all my years of traveling to events and festivals, it has always been the music that controlled my every move, but this time was vastly different from anything I have ever experienced before. This festival not only played host to some of the best tunes I have ever heard in my life, but it also plopped me down into a world full of incredible summer camp activities that kept the energy alive from start to finish.
In one of the first activities to pique my interest, I found myself working my muscles on a fun little obstacle course that challenged my stamina and reminded me that alas, I am no longer a young spring chicken. From there, I embarked on a tour through the Forever Florida grounds atop a rugged truck that followed a path through the thick brush, allowing me to take in the beauty as deer frolicked through the grass and alligators basked in the winter sun. It was in this moment that I realized that sometimes it is better to explore all that an event has to offer rather than posting up at a stage and missing out on an amazing experience.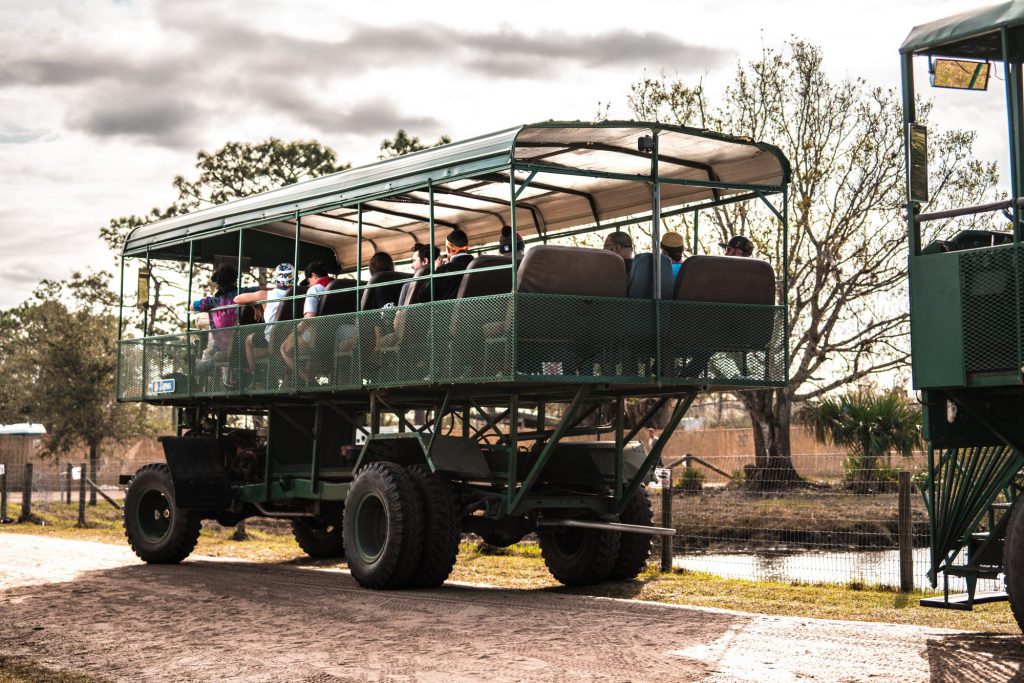 While I didn't partake in all of the events which included tug of war, archery, canoe racing, potato sack racing, beatbox competition, and so much more, I would have to say that sitting back and watching all of the activities unfold lit up my soul in ways I will never forget. Hands down my favorite event to watch came in the form of late night drunk soccer, an event I may have missed if the musical schedule had continued as planned.
As Claude VonStroke took on the role of the goalie and the announcer dished out some of the funniest sports commentaries that I have ever heard in my life, I found myself in glorious pain as my sides split from laughing so hard! With a new comedic experience at every twist and turn, I learned that music events don't always have to be so serious and straightforward. This was a key element that I have been craving for in all of my travels throughout the years.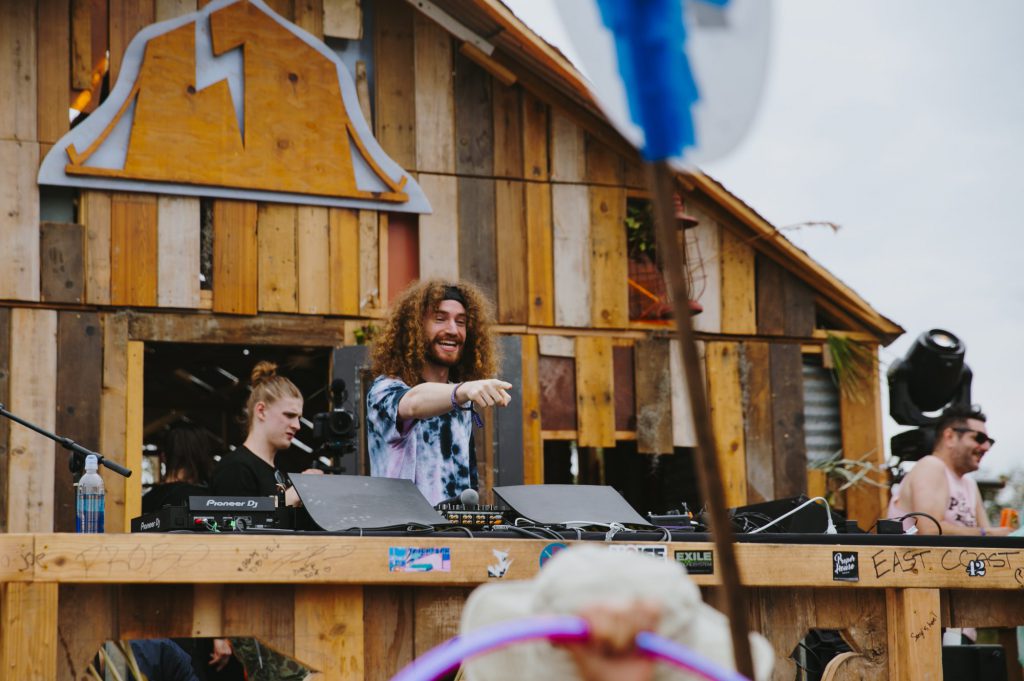 It was Dirtybird's own unique version of house music that unlocked a new passion that I never knew was within me. 
With only about eight artists on the lineup that I had any type of familiarity with, I knew that this weekend was shaping up to be very different from what I am used to. Normally, I would make my list of must-sees and stick to a pretty tight schedule devoted to fitting in all of my favorite DJ's. This in itself brought on a feeling of peace as I simply put the lineup out of my mind and dedicated myself to allow the music alone guide my choices throughout the weekend. Choosing to approach the festival that way left me breathless and in awe at the raw talent that I had no idea lived within the Dirtybird family of artists.
A brilliant blend of bass house, g-house, tech house, drum & bass, and nu disco, I was taken aback by the gritty power that rumbled through the speakers balancing quirky, tripped out lyrics with heavy bass and insatiable house kicks that inspire the body to groove with swag. If I am going to be completely honest, I really didn't know who was working the decks at any given moment in part because of the lineup changes made after the permit issue as well as my lack of familiarity with the genre as a whole leading up to this event. However, this proved to be the highlight of my journey as for once in my life, I didn't allow a name to sway my judgment but instead I allowed the music alone to speak to my heart.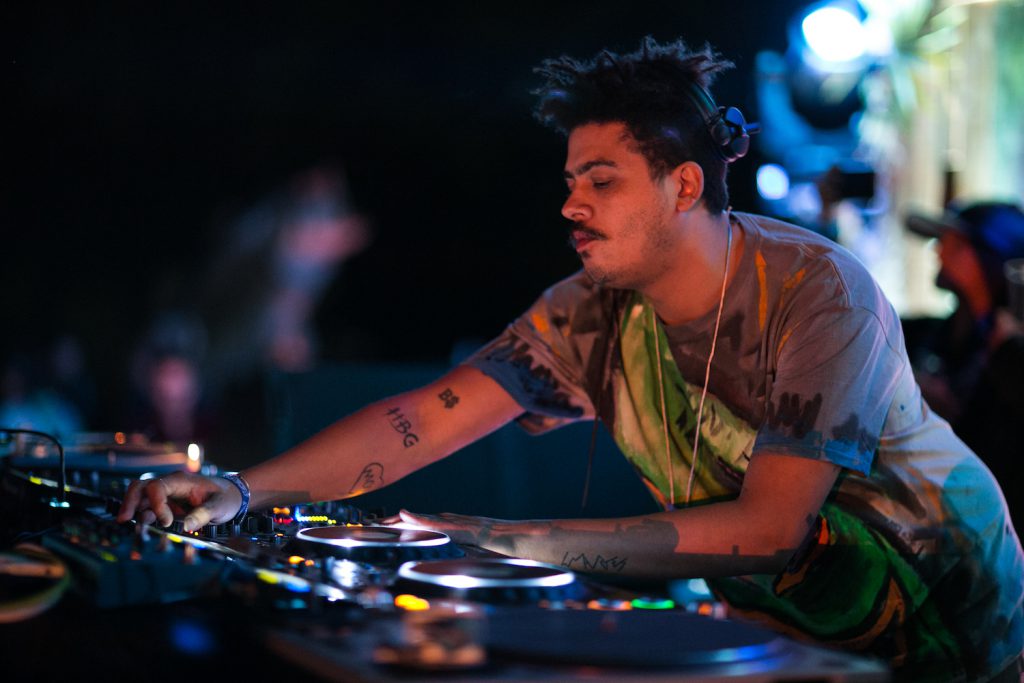 From the very first beat that danced through the air during the pre-show, I was hooked.
I wish I could find the words to paint an honest picture of what I was feeling as this alien genre swept me off of my feet. Nothing that I can say can truly capture the essence of what I experienced as the music and the incredible crowd vibes flipped my world upside down. It was like I had this passion boiling inside me for so long, and I didn't even know it.
I felt a strong connection to every beat, every rhythm, and every momentous run in with the like-minded souls that saturated the dance floor. This connection seemed beautifully familiar as it was the same connection that I felt the first time I discovered trance music so many years ago. I have found my new home and a new path in sound, forever enraptured by the raw power of house music thanks to Dirtybird Campout!
Fully immersing myself into the journey, I discovered that sometimes the best experiences are born out of the face of disaster and that true happiness can be found within a community that bonds together and focuses on the positives rather than getting trapped in disappointment.
The biggest lesson I learned during my four-day romp on the Forever Florida grounds was that positive energy is infectious. This is the point of my story. For years, electronic dance music has wrapped me up in a very serious and often exhausting journey. As the scene continues to grow in epic proportions, it has become harder and harder to pinpoint the true character of the rave that was once an escape to find shelter through good vibes, PLUR, and unconditional acceptance.
It seems as if the Dirtybird brand has unlocked something very special within its fanbase.
Offering up an unpretentious twist on the classic sounds of house, Dirtybird Campout is the place to throw out all of your stress and get down and dirty with a group of people that I can call the true rave G's. Real talk… I have never felt so accepted, loved, and protected as I did at this campout.
My life has forever been changed through this experience, and I hope that if you are like me, a tired soul yearning for something new and exciting, that you will give the Dirtybird experience a chance and join me next year as Dirtybird promises to return to the east coast. Stay PLUR, my friends! I will see you soon on the dance floor!
Dirtybird is heading back to the West Coast this October, will I see you there?
---
Connect with Dirtybird Campout on Social Media:
Website | Facebook | Twitter | Instagram | SoundCloud