With the new decade in full swing, we tapped into the minds of Golf Clap to get the scoop on everything from their roots to Country Club Disco!
---
Golf Clap is without question one of the most sought after and exciting DJ/producer duos to grace the scene. From dishing out the feel-good rhythms on Country Club Disco Radio to releasing supreme works of art that include past gems like "Machines" with Dillon Nathaniel or the recent "Freak It Out" and "Mystery Scene" with MASTERIA, they are simply unstoppable.
Fueled by the unyielding love of their fans you can also find them deeply connected to the heart of the industry, offering up space in their Country Club Disco Community to pitch ideas, talk shop, and lift up new talent. And when it comes to making the beats that drive the bodies on the dance floor, Bryan Jones and Hugh Cleal have a work ethic that refuses to quit, resulting in a demand that has taken them to festivals all over the US.
With such a rich history and incredible personalities to boot, we had to start off 2020 by digging deep into the minds of Golf Clap. Continue on for an in-depth look at everything from their humble Chicago roots all the way to what waits on the horizon for Country Club Disco and yet to be revealed Golf Clap milestones!
Stream Country Club Disco Radio #017 w/Golf Clap on SoundCloud:
---
First and foremost, let's give new Golf Clap fans a chance to get to know what you both bring to the table. When it comes to the elements of production vs DJing, what are your personal strengths and weaknesses and how do you balance each other as a duo?
Hugh: Bryan and I have both spent many years doing all aspects of our own careers but when we linked up we found it much more productive to split duties up much like a corporation would. This allows us full autonomy within our own departments and eliminates a lot of the back and forth that slows down decision making in larger organizations.
I spend most of my time working on the "show" end of our group as well as marketing. Bryan spends most of the time working in the studio and also heads up the record label with Devon James. We have been doing it this way for quite a while now and things seem to be running smoothly.
Let's talk a little bit about your roots. How has coming up in the Chicago and Detroit scenes helped to mold your view of house music and who are some of the OG's from the Chicago and Detroit scene's that you have looked to for inspiration?
Bryan: My whole music world revolved around Chicago. I lived in Indiana, about a three to four-hour drive from Chicago and Detroit. I would go to Chicago about once a month at first. I would go to some big rave there, and go up early and get records at Gramaphone. Then I'd always keep some extra cash to grab mixtapes at the party.
The internet wasn't fast enough to easily listen to music everywhere yet, so if I didn't get new music on a physical medium, I would have to listen to the same stuff over and over. Some of the Chicago DJs/producers that inspired me from the start were Paul Johnson, Mazi, Bad Boy Bill, CZR, Paul Anthony, and Mark Almaria.
Hugh: Even though I grew up in Detroit I spent the majority of my teens traveling to Chicago to shop for vinyl and go to shows. There really wasn't the same kind of selection for house music in Detroit back then and I really was into the whole Chicago vibe a lot more.
Mark Farina and Derrick Carter were the guys I looked up to the most back then because of their great ability and insane record collections. John Acquaviva had the largest collection of anyone I knew personally. The parties in Detroit though were a major benchmark to most other places because we could operate pretty freely in the warehouse areas afterhours.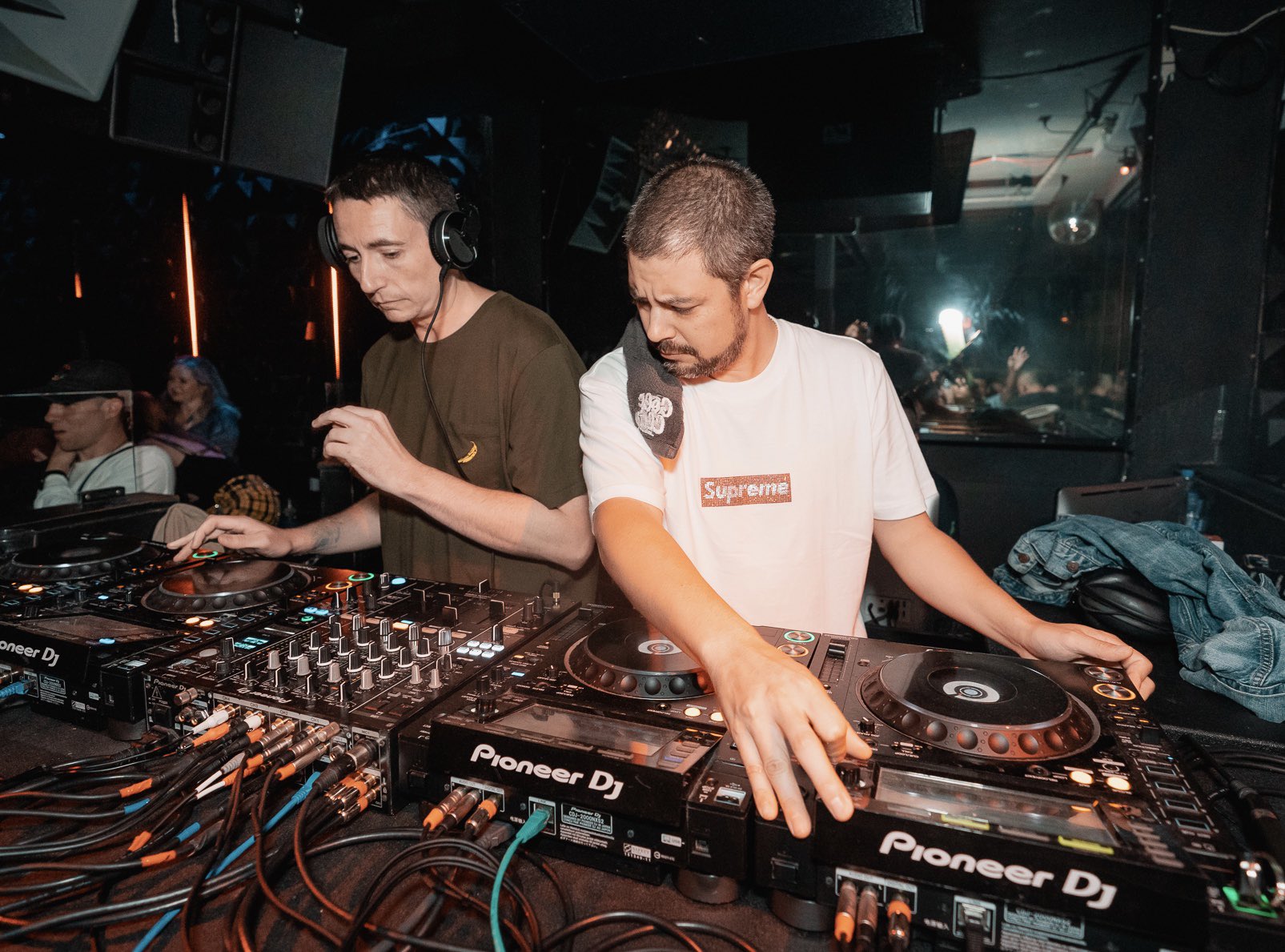 You recently unleashed two incredible remixes including "OMG" by 

Gryffin

& Carly Rae Jepsen and "Let It Go" by Hood Rich. When looking at these pieces in particular, what elements did you focus on (add, modify, or remove) to make the final product drip with Golf Clap character?
Bryan: Appreciate the words. With the Gryffin and Carly Rae Jepsen song, we pitched the vocal down a lot. I think a lot of people think it's a man's voice now, but it's just a female vocal pitched down. The parts to that song were really slow, which is partly why we made ours a bit slower for us. "Let It Go" we pretty much re-wrote the music around his vocal as well. Most of our vocal remixes tend to be all original music and just using their vocals. 
 
Hugh: The goal with these remixes like most of them was to give a really unique take on the song while keeping the core of the original intact. We just added a few new synths to the studio and these were the perfect projects to reimagine these songs.
"Freak It Out" is out now and we just can't get enough of it! Can you give us all the details about its development alongside MASTERIA and how it has been received on the dance floor?
Bryan: One day I was online and saw somebody mention a new Confession EP out by somebody in Detroit named MASTERIA and was wondering why I didn't know this person. I internet stalked him like that show "You" and messaged him a few minutes later like "Yo, so you make house music and live in Detroit. Why don't you ever send us any music or talk to us? Way to make it weird. Come over some time to make beats".
Since then we've made a few tunes with him for our label and for mau5trap/Insomniac, we played some sets together at Electric Forest, Grizmas, and he moved into our house. 
 
Hugh: Since the track came out there has been a game in our house where you hide around the corner and yell "C'mon Freak It Out" and scare the shit out of the other person. Its pretty fun.
You have a show called Country Club Disco Radio that hits the airwaves every Wednesday on Insomniac Radio. How did this opportunity to air on Insomniac Radio come to fruition and what does the backing of Insomniac mean to you guys on a personal level?
Bryan: We've been putting so many DJ mixes out on our SoundCloud for years now, and always planned on eventually doing a radio show. One day we reached out to them and figured out how to make it happen. It's only been on a few months now and we've got syndication to Electric Forest Radio, Megapolis FM Russia, Data Transmission Radio UK, & Mambo Ibiza Radio. 
 
Hugh: Not to take anything away from Sir Pete Tong but there has never been anything similar to his show in the US and we really have always felt that promoting your friend's music on the radio is one of the very best ways to get your music out there. We are building up to the point where we can actually help people out substantially by playing their tracks on the radio.
It is no secret that you guys are fans of the short-form video platform, 

TikTok

. For those who have yet to check you out on that platform, what type of antics can your fans expect? In your opinion, how does a platform like 

TikTok

help to shape/grow/alter your fanbase?
Hugh: We are still exploring the world of Tik-Tok though we can see that it is going to be a major force in our business given the integration of licensed music in the videos. Its also tapping into the youth culture prior to them coming out to festivals and clubs.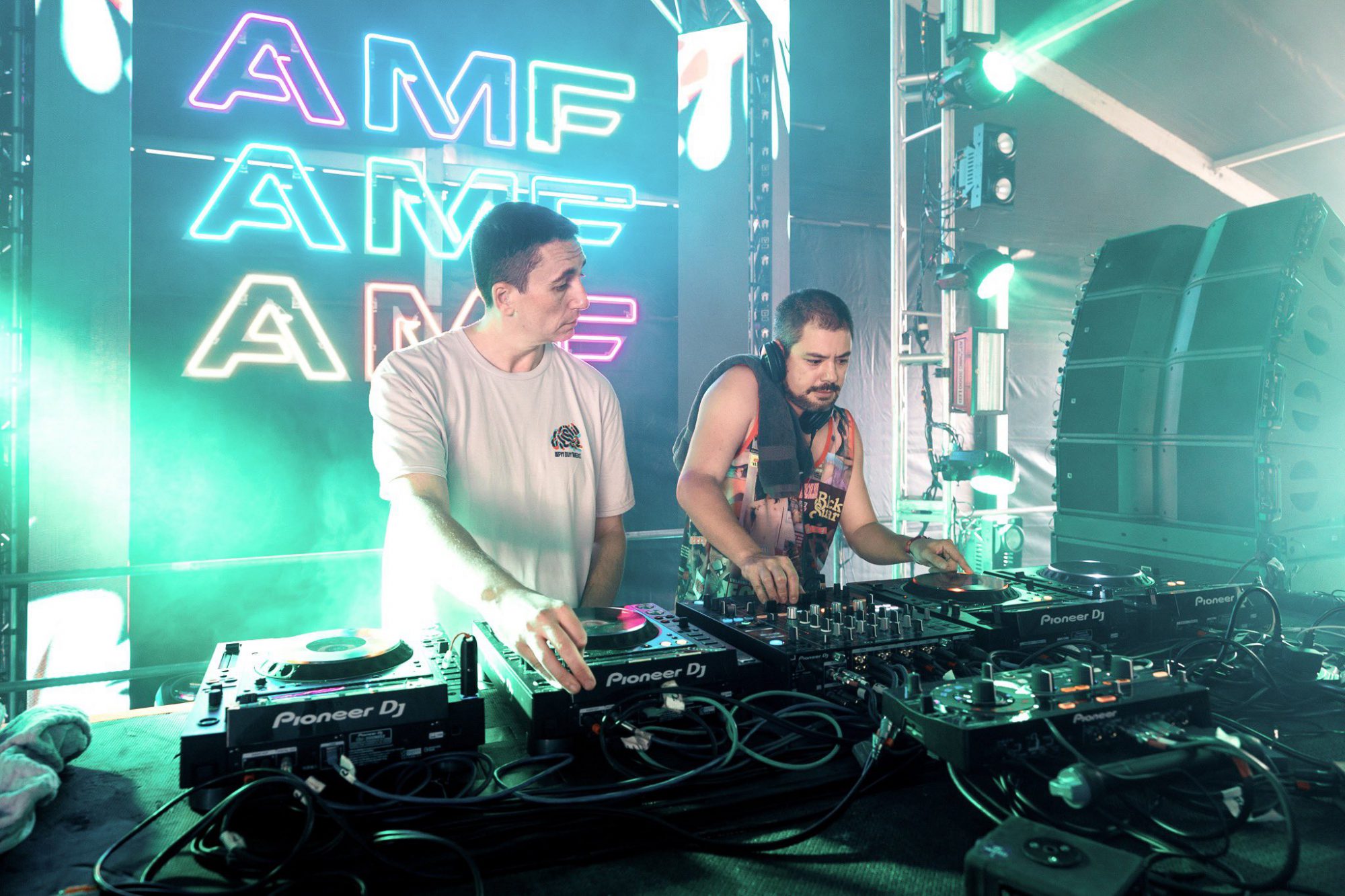 Since we are on the topic of Social Media, your Country Club Disco Community Facebook group brings both artists and fans together to mix and mingle in a positive space. Can you talk about why this community means so much to you and how it has helped in the evolution of the Country Club Disco brand?
Bryan: This group has only been around five months so far and we are close to 15,000 members. I honestly didn't expect anything like this when I made the group. I originally had it as a private group for producer friends then I realized that every time I posted in this group with 100 people, I would get more engagement than I would on my regular page with 5,000 friends.
After we realized just how lopsided the algorithm favors the groups, we started doubling down on the group. We come up with constant initiatives to keep members engaged and have recently done mentorship contests where we picked three winners to help out with their careers. Shout out to the winners Kricked from Slightly Sizzled Recordings, Galo, and GMGN (Good Morning Good Night).
We also have started something that I suppose would be classified as an Inflyte record pool with members of the group. We have had two volumes so far with 20 songs each of all music from members of the Facebook group. We don't own the music or anything, and we credit the labels that released the music and have permission from everyone. It's just a way to get music out there to more people. 
 
Hugh: The best thing about the community is that we haven't even scratched the surface on all of the ways we can interact with each other. I also love that it has now made my Facebook feed a lot more concise and relevant. Every time Facebook makes a major update or offering they give it a priority in their feeds and this is no different. Now we are just looking at ways to grow this thing even bigger.
One thing that I noticed about the community Facebook group is the fact that there are some great conversation starters that revolve around production tools. What your best advice for the up and comer when it comes to building their studio from the ground up?
Bryan: I would suggest investing in a really good computer, audio interface, and monitors. Then treating your room the best you can. You want the best possible representation of the sound you're hearing from your computer. This is all you really need, maybe a midi controller keyboard. We use a lot of outboard gear too but almost everything important comes from Ableton in some way in our music. 
 
Hugh: I would say the best thing is to start producing on whatever you have and add items as you can afford and find the need for. Whatever point you start at you will always be in a cycle of buying more gear and upgrading your studio but it's important to realize you can create with very little equipment and that one piece of gear you want isn't the thing holding you back from creating a masterpiece. Some of the best music was made on very basic gear.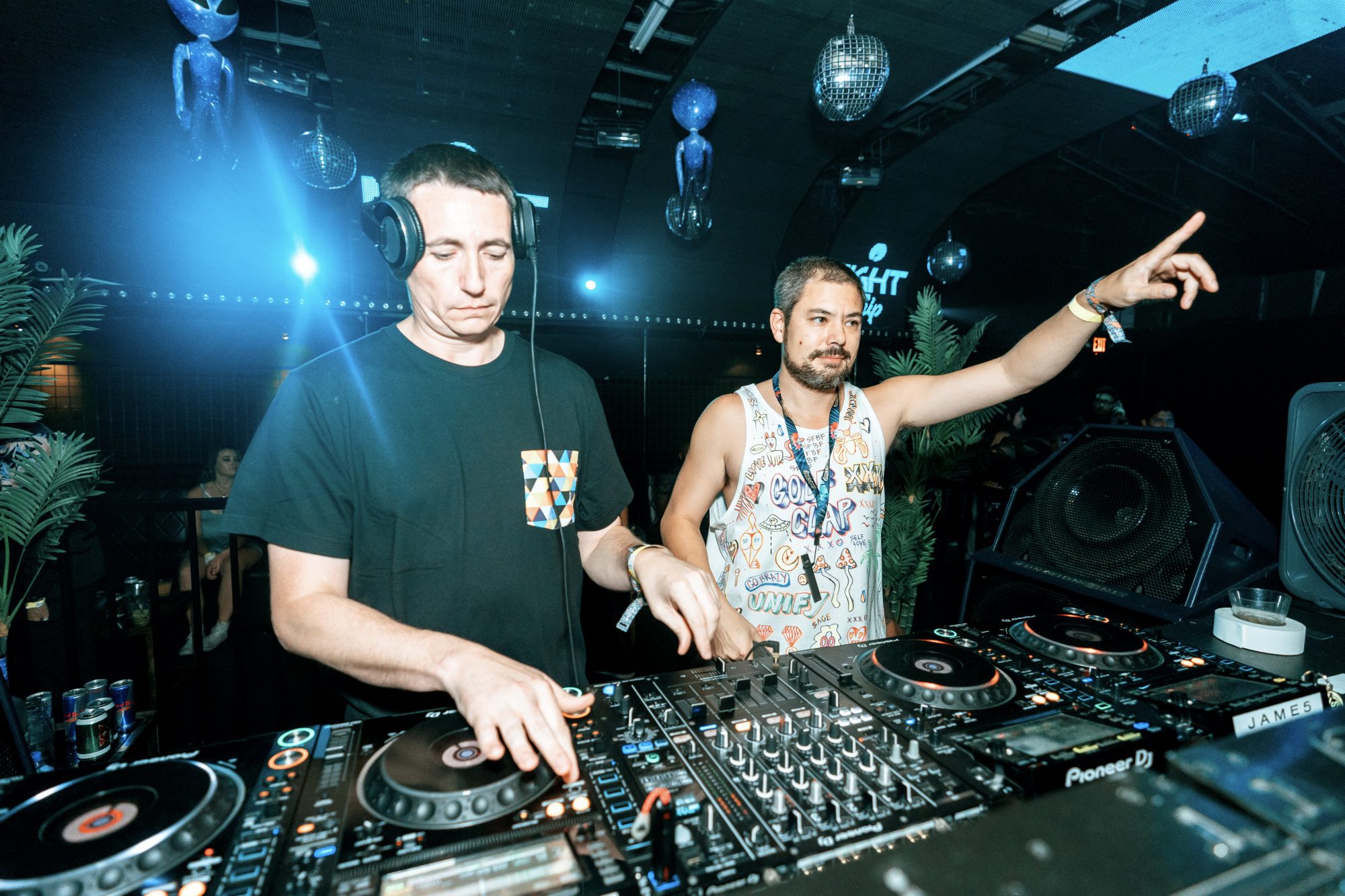 When it comes to your label Country Club Disco, who are some of the newcomers that we should be keeping our eyes and ears on and why?
Bryan: One of our favorites this last year has been House Divided. We had their song on our compilation, and have since had them do a few remixes that are both out now. More originals from them this year. We've also got an EP from Tombz and Cloverdale scheduled that I'm particularly excited about.
VNSSA was on our compilation and just did a remix for the latest release. She had a really huge 2019 and it's not slowing down at all. Westend is another favorite of ours who also had a huge year last year. I believe you'll see more of his stuff on the label this year. Plus watch out for Codes, Skapes, and Zendlo.
You guys are known to have an insatiable drive to perform anywhere and everywhere possible. How do you stay so incredibly motivated in an industry that can easily overwhelm?
Hugh: Do what you love and you'll never work a day in your life. Also its extremely important to take plenty of downtime to recharge and relax. You only see us out on stage looking excited but we are always making sure to rest up before our shows. Sleeping on planes is a must!
Finally, what's up next for Golf Clap? Any new projects on the horizon that you are particularly excited about?
Hugh: We are releasing brand new logos for Golf Clap and Country Club Disco this year designed by the ever so talented Bones. We will also be putting out a full clothing line soon on our site which we think you will love. Some big festival plays that we can't announce yet. We're also working on opening up a nightclub in Detroit sometime by end of year or 2021 and are doubling the size of our annual Movement afterparty this May. 
---
Connect with Golf Clap on Social Media:
Facebook | Twitter | Instagram | SoundCloud | Spotify