Ahead of a massive weekend with four sets at EDC Las Vegas, we sat down for a chat with one of tech house's hottest rising stars: VNSSA.
---
At just under halfway in, 2019 is undoubtedly another pivotal year for tech house, especially when it comes with a healthy serving of booty-bouncing bass and a delectable weirdness that accompanies a particular set of supremely talented artists. Enter VNSSA, who has seen her career take off in epic fashion this year, throwing down sets at huge festivals including Coachella and Lightning in a Bottle and releasing music on notable labels including Box of Cats, Psycho Disco!, and of course, Bay Area house mainstay Dirtybird.
Anybody who has had the pleasure of catching VNSSA live knows that she's packing some serious heat. With an exceptional talent for finding the right track at the right moment, every set she throws down is pure kinetic energy – and what an appropriate moment for that as she heads to EDC Las Vegas for the weekend to play no less than four sets, including what is set to be an action-packed pool party at Camp EDC on Sunday with fellow Dirtybird artists Justin Martin and Walker & Royce.
We had a chance to catch up with the phenom herself before she takes the decks at EDC, and we're thrilled to have an exclusive guest mix for you to feast your ears on, too. So sit back, relax, and get ready for some superior tunes, because VNSSA is one of the hottest artists of the moment, and we can't wait to hear what she has in store for all of you.
Stream EDMID Guest Mix 168 || VNSSA on SoundCloud:
---
Thank you for taking the time to chat with us! 2019 has undoubtedly been the year of VNSSA. You have had an incredible year so far, and this week will mark another major milestone with two sets at EDC Las Vegas. How does it feel to know that you'll be taking the stage at one of the biggest festivals in the world?
To be honest, ever since Dirtybird Campout last year, nothing feels real anymore. I feel like Ashton Kutcher is going to jump out of the bushes and tell me he's been punking me for the last three years. I'm scared, nervous, excited, and happy all at the same time. P.S., I'm now playing four sets at EDC.
In addition to your set at the festival itself, you're also slated to join Justin Martin and Walker & Royce at the Camp EDC pool party on Sunday afternoon. Do you have anything special in store for fans on Day 3?
Man, Sunday afternoon pool parties are my jam! I've played quite a few in my DJ career (shout out to The Saguaro in Palm Springs) so I'm really excited for this one. I've got a few tricks up my sleeve, but I won't spoil any surprises. The only downside to opening for these legends is I can't play any of their music. Me and Walker & Royce are going to have to rock paper scissors for who gets to play "Word" (although we'll probably both end up playing it).
We've seen you put out some huge tunes in the last few months, including your latest, "Wavy," with Steve Darko, which just dropped on the 'Dirtybird BBQ: Get Roasted' compilation. How did the two of you approach making that track?
I've been wanting to collaborate with Steve since I started producing. He has such a unique style and his sound design is incredible. I've been a fan of his for some time. I asked him a while ago if he wanted to work on something together but the timing just wasn't right. We finally both had a bit of free time and started passing the project back and forth. It came together pretty quickly. Steve is really easy to work with. He takes ideas and instead of dismissing them he expands on them. His brain works differently than a lot of other producers and thats what I think makes him so special.
Speaking of huge tunes, your collaboration with Walker & Royce, "Word," is arguably one of the hottest tracks of 2019 so far. What did it feel like to have a release take off like that, and what was it like working with that dynamic duo in the studio?
Thank you so much. The response to that track was almost unbelievable. It was another Ashton moment for sure. Before it even came out, the biggest DJs in house music were playing it. It was very surreal. It still is. We really didn't think we had a hit on our hands because we had been playing it out for a while. I played it at Dirtybird Campout 2018 and no one really batted an eye! But the hype picked up once bigger and bigger DJs started playing it. Walker & Royce work pretty fast so the track came together very quickly. I'm just really thankful I got to be a part of it. In my eyes, Walker & Royce are such icons, any chance I get to work with them… just say the word (see what I did there?). In fact, we just finished another one, and I think its pretty good.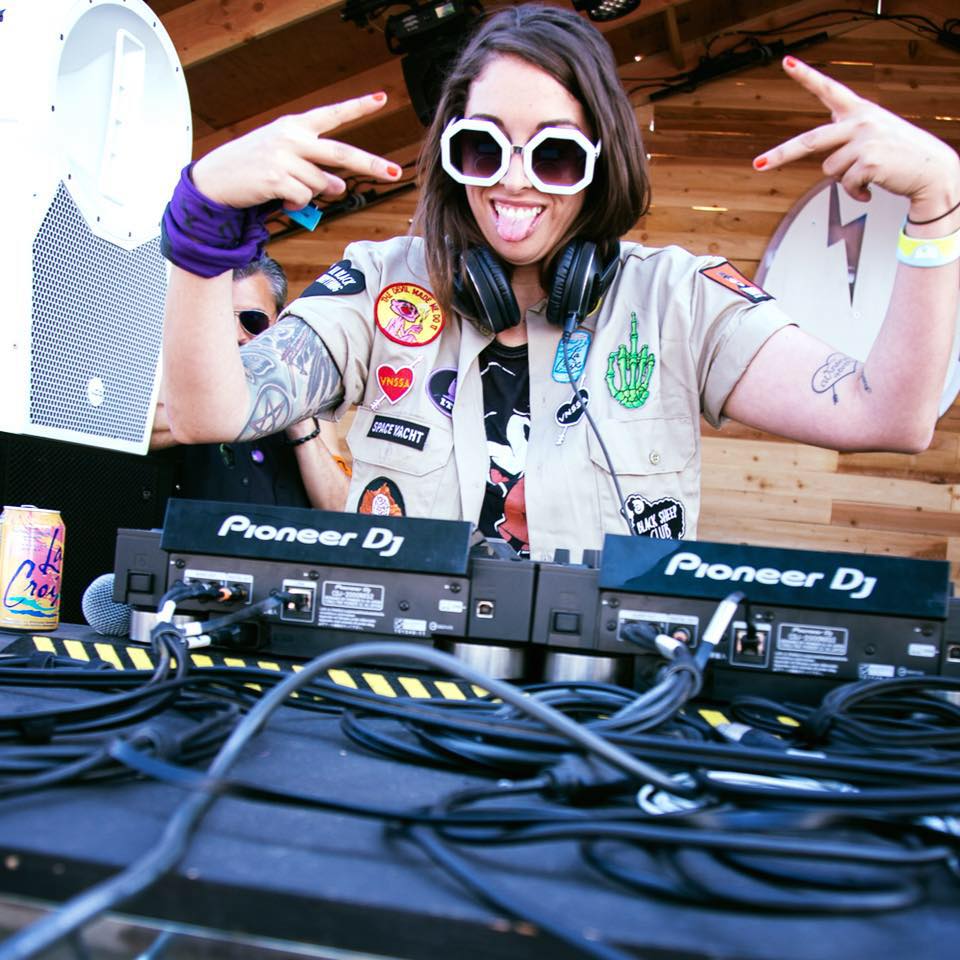 You used to be a drummer, and have mentioned before that some of the skills you learned there transfer over into producing music. How does your background influence the way you approach putting together tracks?
Well, when you record music as a band, it's almost the same way you approach producing. First you record drums, then bass, then guitar, keyboard, etc., then vocals. So when I started producing I just started doing it that way because that's how I learned. Did you ever read about how pro football players take ballet or dance lessons to help them on the field? I think music can be like that, as well. I think listening, playing, and making other genres can help you improve your skills in electronic music and help in making your style a bit more unique.
You've released a ton of music on several major labels and played some huge events over the last year including Coachella, Dirtybird Campout West Coast, and most recently Lightning in a Bottle. Was there a moment that stuck out to you over the last year as particularly special or impactful at this point in your career?
Dirtybird Campout was really special to me. I've looked up to so many of the producers on that label for so long, so to be able to play that festival really was a dream come true. Lightning in a Bottle was special to me, as well. The very first LIB was the first festival I ever went to. That's when I fell in love with the festival scene. So to get to play the Woogie stage was like… wow. I'm blown away with the opportunities I've gotten.
You've been DJing for five years and producing for two. Are there any artists that influenced your sound or that inspired you as you were coming up in the scene?
Grimes and RÜFÜS DU SOL were, and still are, big influences to me. I love live shows, given my roots, and aspire to do my own live shows eventually. Once I started getting deeper into house music and tech house, I discovered Justin Jay, Justin Martin, and Claude VonStroke probably around 2013, and that's when I fell in love with that cheeky tech house sound and felt a connection with it.
Your sets are always full to the brim with energy and some exceptional tunes–how do you approach selecting tracks for your mixes, and does the process differ when you're playing live versus putting something together ahead of time?
To be honest, my sets are never really planned or put together ahead of time. I usually put a playlist together of songs I don't want to forget to play because when you're on stage sometimes your adrenaline takes over and you forget everything. It can be borderline overwhelming sometimes. I just try to stay organized with my playlists. I'll have a disco playlist, a late night playlist (usually more techno and harder hitting tracks) a playlist with just my own tracks, etc. There's nothing worse than hyping the crowd up and not being able to find that one track you want to play.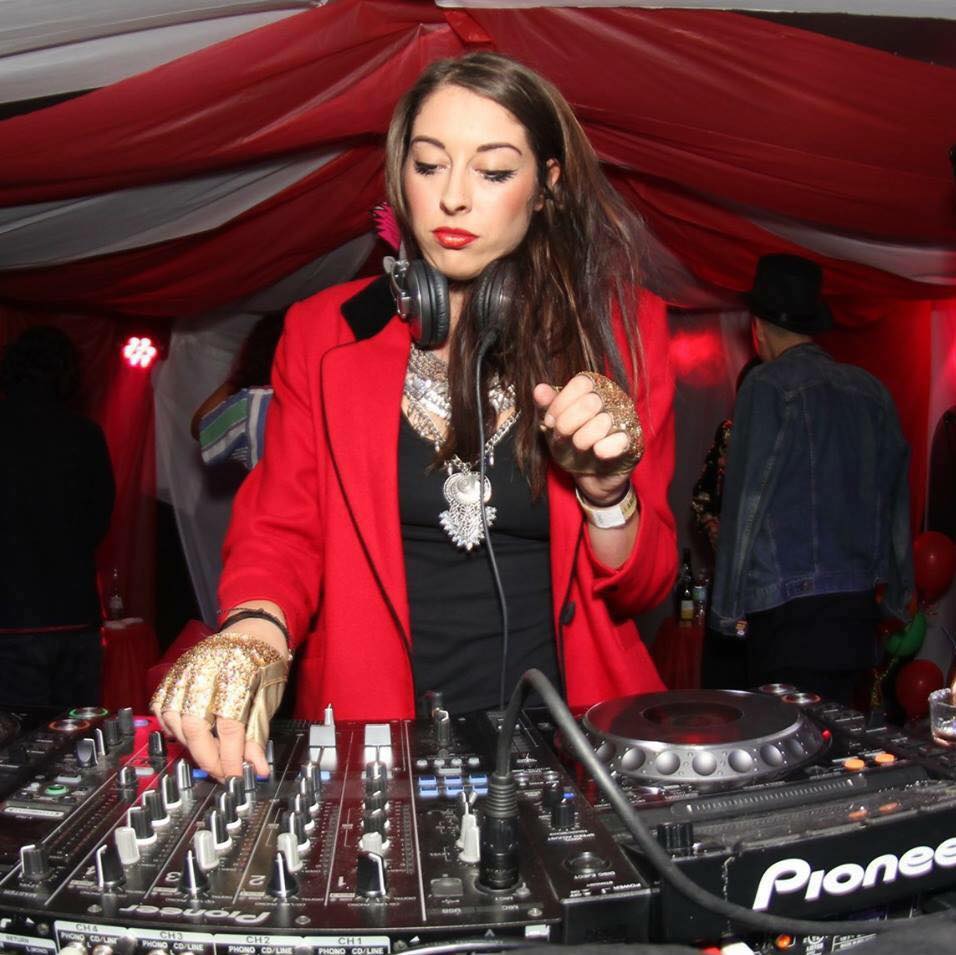 As a DJ, you have to have your ear to the ground for great new tracks to play at your shows. What are five of your current favorites that everyone should be listening to right now?
The Sponges – Space Funk '75 (Extended Mix)
Ocean Roulette – This Frequency (Morelia Remix)
Fantom Freq, Eric Mark- This is Jungle
Anna Lunoe & Wuki – What You Need
And anything and everything by Codes and Middath. Pretty sure those two can do no wrong. Wow now that I think about it… they should collab.
All right, fun question: you're stranded on a desert island. Twist: you ended up there with two other Dirtybird artists. Who are they, and how did the three of you get there?
Walker & Royce because I'm sure Sam has probably read a million survival books, and I know Gavin can be very resourceful. My second pick would probably be Will Clarke, because we can use his beard as kindling. I don't know how we got there but it was most likely Will's fault.
What else can we look forward to seeing from VNSSA in the rest of 2019 and beyond?
More music. More shows. More Twitter beefs. More pins. More action. More grillz. More festivals. And hopefully more mixes and interviews with you lovely people.
---
Connect with VNSSA on Social Media:
Website | Facebook | Twitter | Instagram | SoundCloud