The latest album from Estiva, Metamorphoses, highlights the exploration of sonic depth that he has developed since his debut on Armada Music.
---
When news dropped in July of a new album from Estiva, intrigue grew. After all, last year he had dropped his first album under Armada Music titled Spectacle. Prior to Spectacle was 2011's artistic chapter Perfect Ten over on Enhanced Records. Perfect Ten was a distinct trance affair, and fans expecting the same for Spectacle held their excitement close. Unfortunately, Spectacle provided little for long-time fans, instead of catering to a "musical rebirth" for the intrepid artist. So, with Metamorphoses due out, what would one expect of the second album in two years?
Honestly, breath easy! Metamorphoses reflects the changing dynamics and influences within mainstream electronic music and it does so in a positive manner. Big melodies play candidly in the park while deep basslines groove through the nearby streams. A soft breeze wafts with bliss on the sweet softness of high-end percussion and the airy atmospheres of drawn-out pads.
The album is a call to arms for the fans of progressive house and grabs the thoughtful ears of fans of Spencer Brown, Yotto, and Tinlicker. It shuns the controversy of hand-me-downs and emulation, instead offering its emperor a new groove to go with his stunning new outfit. Evolving and expanding, the sounds echo proudly but do not flaunt about; this is where the likes of Sasha or John Digweed undoubtedly smile. Cast aside doubt, because it is time to break free!
Cruise over to your favorite streaming platform or listen to the album on Spotify below, and read on for my take on the latest album from Estiva!
Stream Estiva – Metamorphoses on Spotify:
---
Estiva restructures his future on Metamorphoses.
Albums are intrinsic tapestries woven from the artist's heart. They offer a glimpse behind the curtain at the artist's mood, feeling, and dreams. Metamorphoses establishes early on that Estiva found footing in the same vein as so many current artists; one where melodic moods are king.
"Sirin" drones with darkness that moves one's headspace. Newfound fans of the Melodic Techno genre will find the telltale sounds of the genre walking around proudly. "Perpetual" continues the vibe but steps into the realm of real progressive house – moody melodies ooze through the atmosphere of pads strewn across the sky like cirrus clouds reflecting the changing light during sunset.
Power instantly punches through on tracks like "Icarus" (a tune that sounds right in line with GAIA's Moons of Jupiter) and "Eclipse". The later has melodic elements that recall Antiloop's chord structures in "Analogue Relaxation," offering arpeggios cycling through layered harmonies. Enchanting plucks on "Katana" immediately harken the likes of techno's elite to dabble and frolic freely.
Estiva dabbles even deeper into the melodic realm with "Sequence".
With its trance underpinnings, "Sequence" jumps into the fray, unfurling the sail towards new horizons whether it is techno, progressive house, or trance. "Trip" pulls the page straight out of Eric Prydz Pryda handbook with its melodies and tension, while "Carousel" plants percussion and percussive melodies into an escalating tension before blossoming forth into the world. If you remember Randy Katana's "Plastic Fantastic" snare drums, these will feel familiar albeit at a slower BPM.
The back triad of the album stokes the fire once more.
"Two Tigers" rallies energy forth capturing sounds right out of Drumcode territory with its slightly acid synth secondary lead. "Morpho" grabs the ear with a lead out of Armin's latest playbook – infectious and dancing about – but needs an extended mix. "Kosmos" drops back into the murky depths with a white noise sound bed that wraps the ears in a warm blanket of sound, but rallies with pitch-shifting drones and plucks that would again find plenty of Pryda fans locked in the groove.
In the end, Metamorphoses is a rally towards the present.
It captures the sounds of classic dance music yet stays so fresh. It never strays off the beaten path. There are no break-beats or drum and bass excursions like some recent albums from trance artists have. Yet, for fans of melodic albums that touch the realms of Sasha, Digweed, the Pryda family, and some of Anjunafam, there is plenty to devour. Take the plunge, find good headphones or a good sound system, and morph into something new with Estiva.
---
Estiva – Metamorphoses – Tracklist:
Sirin
Perpetual
Icarus
Metamorphoses
Eclipse
Katana
Sequence
Trip
Carousel
Two Tigers
Morpho
Kosmos
Soma – Outro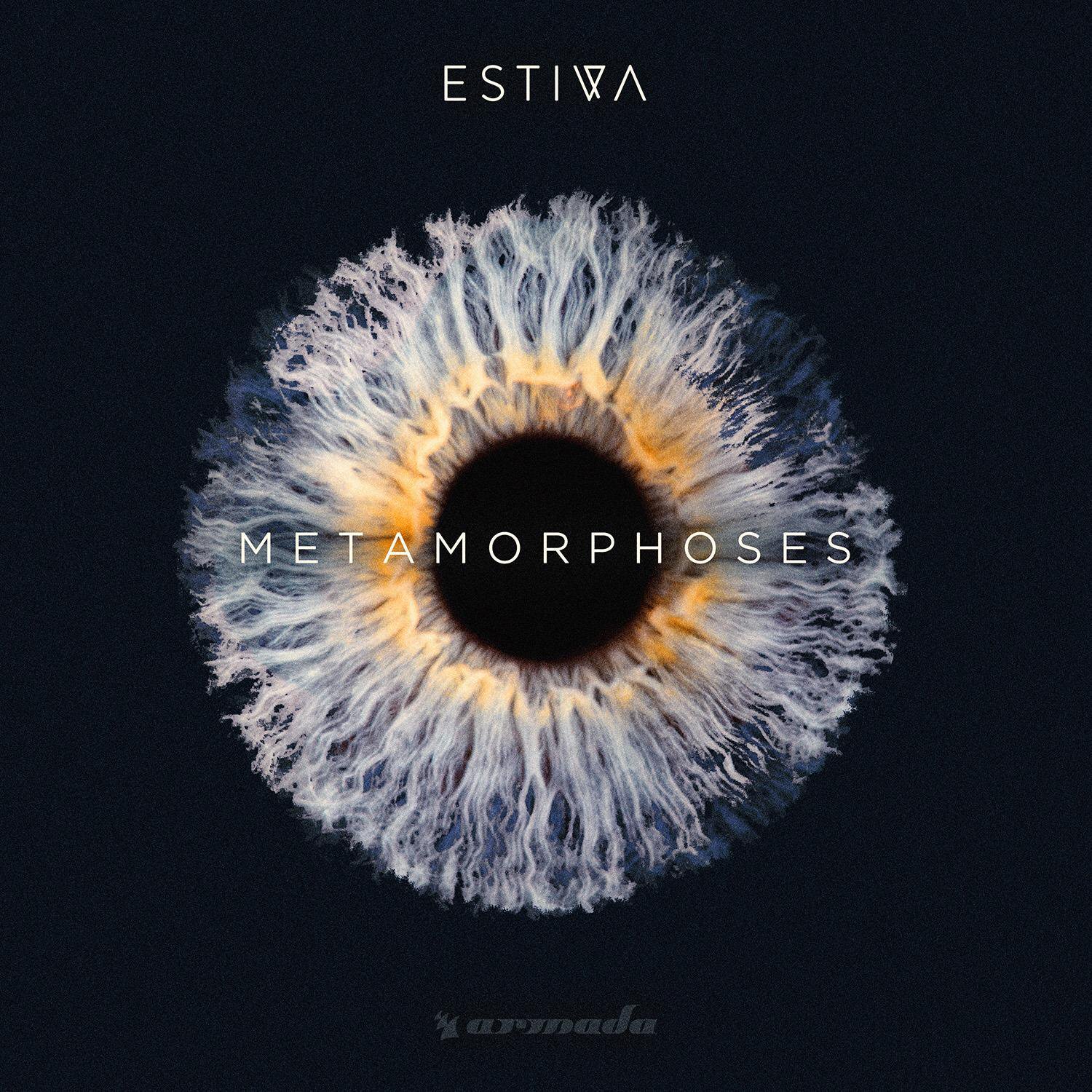 ---
Follow Estiva on Social Media:
Website | Facebook | Twitter | Instagram | SoundCloud | Spotify