Tinlicker has poured everything they have into This Is Not Our Universe, setting the stage for album of the year accolades!  
---
The story of Tinlicker's latest album began with the release of "Lost" featuring Run Rivers, their remix of alt-J's "Breezeblocks", and "Need You" featuring Thomas Oliver, and now, the quest in sound has finally come full circle. Today, their debut solo album on Anjunabeats has arrived and the emotions that I am feeling are beyond intense. In fact, I am so impressed with This Is Not Our Universe that I am naming it as my favorite album of the year, without question!
It is now more clear than ever before that Tinlicker are masters of dishing out a deep progressive edge with big room capabilities. It's the type of music that can literally take your breath away while freeing your mind and pushing your body to the limit. What they have come up with on This Is Not Our Universe is a sound made for every single human being on the planet. You have to have ice running through your veins if you aren't simply stunned by this LP!
Make sure to grab your copy on your favorite music platform and continue on for the ride of your life as I break down the three main faces of This Is Not Our Universe!
Stream Tinlicker – This Is Not Our Universe on Spotify:
---
Let's turn up with some mood-altering expressions of joy that send rays of sunlight through the soul.
From the ultra-inspirational opening tracks to the in-your-face peak hour behemoths, these are the tunes that will get everyone fueled up for the dance floor. Take "Bird Feeder," for example. I can't think of a better way to take flight than with a track that packs a brilliant festive bounce with the type of sexiness that lures you into releasing all inhibitions.
Now that we are loose as a goose and ready to party, Tinlicker's remix of alt-J's "Breezeblocks" takes the cool rock anthem into dance territory as they suspend the lyrics over a flowing river of hair-raising melodic progression. Is this the next big festival anthem? All signs point to yes.
Pausing to take a 180-degree jolt into a terrain that boils with dark connotations, we land on a track that inspires me to get up and work my body. The track is called "The Walk" and I find that incredibly appropriate as, with one listen, I am inspired to hit the pavement and shuffle down the road for an exercise session of epic proportions. Due to the lighthearted synth details and a motivational kick, I find "The Walk" incredibly addicting.
For more energy dripping insanity, we must fast forward to the closing moments. Showing off everything that they have in their creative wheelhouse, "Neko" dominates as the shining star. Gritty, domineering, illuminating, and future-forward, there is no question that this track belongs on the mainstage. In fact, of all the tracks I have heard this year, "Neko" shines through as the most interesting and invigorating of the lot. I have yet to hear anything like it.
Settle in for a compelling groove session that feeds the body with TLC.
Six tracks that run back to back, this is the true meat and potatoes section. One of the most intense moments comes in the succession of "Cause I" into "Need You." In fact, it is really cool to see what could ultimately be considered an intro nestled in the middle of the album. It's almost as if Tinlicker was preparing us for the immaculate beauty unleashed by "Need You" featuring Thomas Oliver. Going down as my favorite lyrical offering of the entire year, "Need You" pulls us out of the trenches while keeping us buried in a lush field of festive energy.
Once "Fractal" drops in, my mind is swept away as I kick back and relax. As a crescendo builds the drama, the melody begins to fade but a quick return pulls me back into a pocket of warmth. This is a beautiful tune meant for a quiet poolside retreat or a day lounging on the beach as you watch the gulls fly overhead. Finding the peace within, "Lost" pumps up the energy just a touch as the lyrical stunner simmers with mystical flavors. I can see this track playing out on the festival circuit as Tinlicker fans bond together, singing out Run Rivers' lyrics together as one big happy family.
Continuing forth on our easy listening escapade…..
"Lullaby" rests gently on the ears, leading us deep into a hypnotic state as the choppy sound bytes integrate our subconscious in a playful fashion. As the perfect selection to close out a wild dance floor romp under the cloak of night, I can only imagine hearing this as the sun begins to rise over the horizon during the wee hours of the morning.
Finalizing our groovy escape, "Close Your Eyes" pummels me straight through the soul as I relate to the story of a love gone wrong. Tinlicker certainly knows how to reach out to the human condition and as I close my eyes to soak in all of the somber characteristics, I am left with a yearning to review my past, closing the door on memories that have haunted me to this day. That is the raw power of music. The ability to invoke change within the heart.
No album is complete without a deep dip into heavy emotional soundscapes that put us in a trance.
We can't come full circle without an array of selections that take you on an alternate path. For Tinlicker, this would mean delivering us down into the underground as we are drawn into an environment reserved for the sensitive soul. "The Whale" is the perfect representation of this deep progressive style, convincing us to dive headfirst into the great abyss. If you really allow the music to do what it does best, our imagination evokes visions of whales calmly emerging from the waves. This is progressive imagery at its finest.
"Vanishing" featuring Run Rivers is another track that finds its rightful home among this group as the heavy soundscape takes us one octave deeper into the underworld. With lyrics that send chills up the spine, it is the fluttering synths that take front and center as the song bellows and builds. But, with such intensity comes a danceable drive as the auditory vibrations create soulful appeal, perfect for grinding hard and low.
Completely in awe by the genius that runs rampant through this entire album, "When The Light Fades" bids us a final farewell. With hints of trance appeal and an exuberant amount of body-moving progressive uplift, I can understand why Tinlicker would choose this to go last. It finds a heavenly ebb and flow all the while placing us in a dreamlike state as the light fades on our thirteen track masterclass of electrified head turners.
With the arrival of This Is Not Our Universe, Tinlicker has earned their spot as my favorite progressive duo of all time!
I have to be honest. Until recently, I didn't know much about Tinlicker. When the opportunity arose to check out their latest work, the feelings that arose as I dug deep into their discography was almost too much to handle. They have developed a sound that creates boundless vitality both on and off the dance floor and I can't imagine ever living a life without a Tinlicker playlist on repeat. I hope that I get the opportunity to experience This Is Not Our Universe on the festival or club circuit and when I do, you will find me lifting my hands to the heavens in ecstasy!
That moment may come faster than I think as Tinlicker has taken This Is Not Our Universe on the road! Check out the list of tour dates and grab your tickets for an event you won't want to miss!
---
Tinlicker – This Is Not Our Universe – Tracklist:
Bird Feeder

alt-J – Breezeblocks (Tinlicker Remix)

The Whale

Vanishing feat. Run Rivers

The Walk

Cause I

Need You feat. Thomas Oliver

Fractal

Lost feat. Run Rivers

Lullaby feat. Helsloot

Close Your Eyes feat. Belle Doron

Neko

When The Light Fades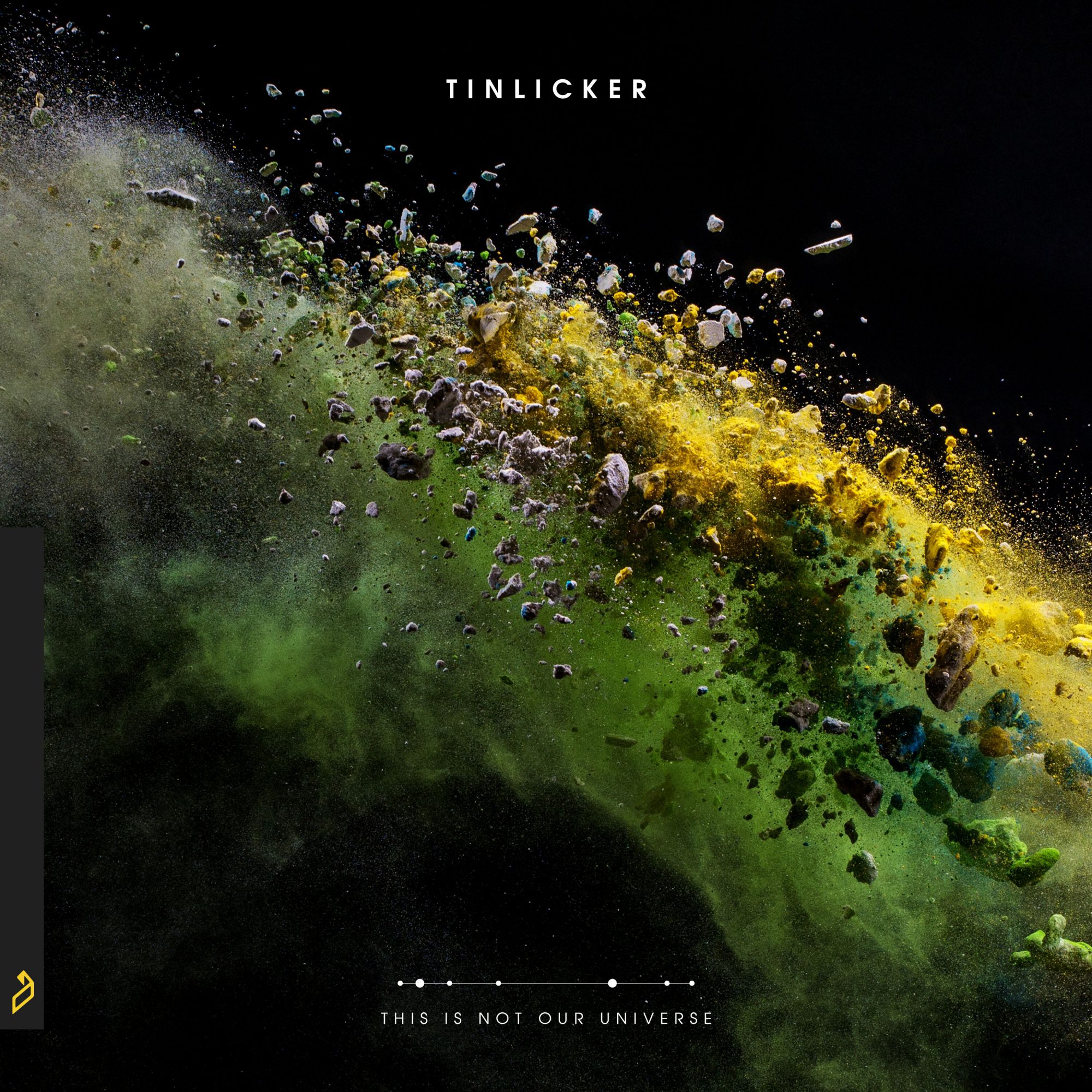 ---
Connect with Tinlicker on Social Media:
Website | Facebook | Twitter | Instagram | SoundCloud | YouTube