Maor Levi, Cosmic Gate, Spencer Brown and more have put their spin on some of the top hits from ilan Bluestone's Scars!
---
Back in April of this year, ilan Bluestone released his long-awaited album Scars for the world to take in and listen to. On the album, Bluestone provides a journey for his fans to embark on that explores every facet of his influences both past and present with tracks like "Will We Remain?", "Frozen Ground", "Guru", and more.
In 2018 ilan Bluestone also seemed to be on a constant touring schedule that hit nightclubs and events across four continents this year, including jaw-dropping performances at festivals like EDC Las Vegas and Creamfields, along with a set in Hong Kong at ABGT300. Throughout these shows, he would interlace his original tunes with exclusive, unreleased remixes of his hit tracks from other artists that had his biggest fans clamoring for the ID.
Now, before the end of the year, he has unveiled the full remix package for Scars and we couldn't be more excited to see some of these tunes get an official release! Notable remixes that stick out as special are the Spencer Brown remix of "Will We Remain?" and Cosmic Gate's spin on "Frozen Ground". Other artists who put their spin on some of the tracks include PROFF, KOVEN, Sunny Lax, and Maor Levi.
Take a listen to Scars (Remixed) below, download or stream it on your favorite platform, and let us know which remix you loved the most in the comments!
Stream ilan Bluestone – Scars (Remixed) on Spotify:
---
ilan Bluestone – Scars (Remixed) – Tracklist:
ilan Bluestone feat. Giuseppe De Luca – Scars (Maor Levi Remix)
ilan Bluestone feat. Giuseppe De Luca – Frozen Ground (Cosmic Gate Remix)
ilan Bluestone & Maor Levi – Everybody (ilan Bluestone & Maor Levi Club Mix)
ilan Bluestone feat. Ellen Smith – Rival (Rafaël Frost Remix)
ilan Bluestone & Maor Levi feat. El Waves – Will We Remain? (Spencer Brown Remix)
ilan Bluestone feat. Giuseppe De Luca – I Believe (PROFF Remix)
ilan Bluestone & Sunny Lax – 43+86=129 (Sunny Lax 303 Mix)
ilan Bluestone feat. Giuseppe De Luca – Cosmic Feeling (ilan Bluestone Club Mix)
ilan Bluestone feat. Koven – Another Lover (Koven Remix)
ilan Bluestone feat. Giuseppe De Luca – I Believe (Vintage & Morelli Remix)
ilan Bluestone & Maor Levi feat. El Waves – Will We Remain? (Maor's Deep Room Mix)
ilan Bluestone feat. Ellen Smith – Rival (Shadowlark Remix)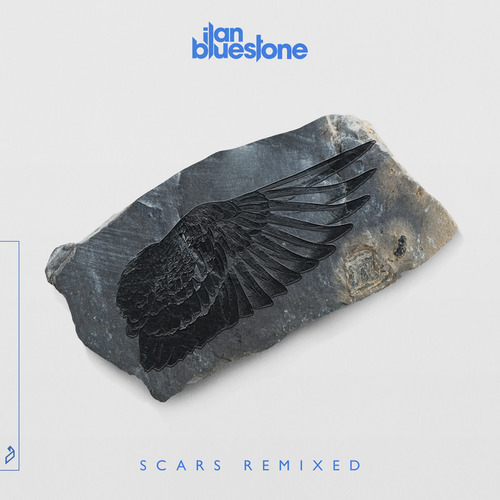 ---
Follow Ilan Bluestone on Social Media:
Website | Facebook | Twitter | Instagram | SoundCloud