The 23rd edition of ADE transformed Amsterdam into an amazing location for music events and special event programming.
---
This year has been an amazing year for my personal festival endeavors. I've been to some of the biggest music festivals in the world such as Ultra Miami, EDC Las Vegas, and Creamfields UK. With that in mind, none of those festivals prepared me for the experience that is Amsterdam Dance Event (ADE). For almost a week, I had the unique opportunity to immerse myself into the electronic dance music culture through numerous events and programs. It was exhilarating, educational, eye-opening, and definitely life-changing.
This year was one of the biggest editions of ADE ever, with over 2,500 artists in attendance. Additionally, over 600 presenters gave keynote speeches, led workshops, or hosted masterclasses, while a startling 400,000 visitors from over 100 countries made their way to Holland for this epic week of music, where ADE's very own event organizer Gert can Veen received the Amsterdam Dance Lifetime Achievement Award.
Music surrounded Amsterdam, and the city welcomed all who came.
When ADE kicked off officially on October 17, music lovers of all kinds took over the city. During the daytime, the city was busting with people looking to attend many of the events and programs. There were multiple ways of accessing the events, most notably the ADE Card and the ADE Pass.  I managed to see two presentations by purchasing the ADE Card for 15 euros at the De Brakke Grond rather than paying for the ADE Pass wristband. However, ADE Pass wristbands offered additional conference locations at the DeLaMar Theater and Stadsschouwburg.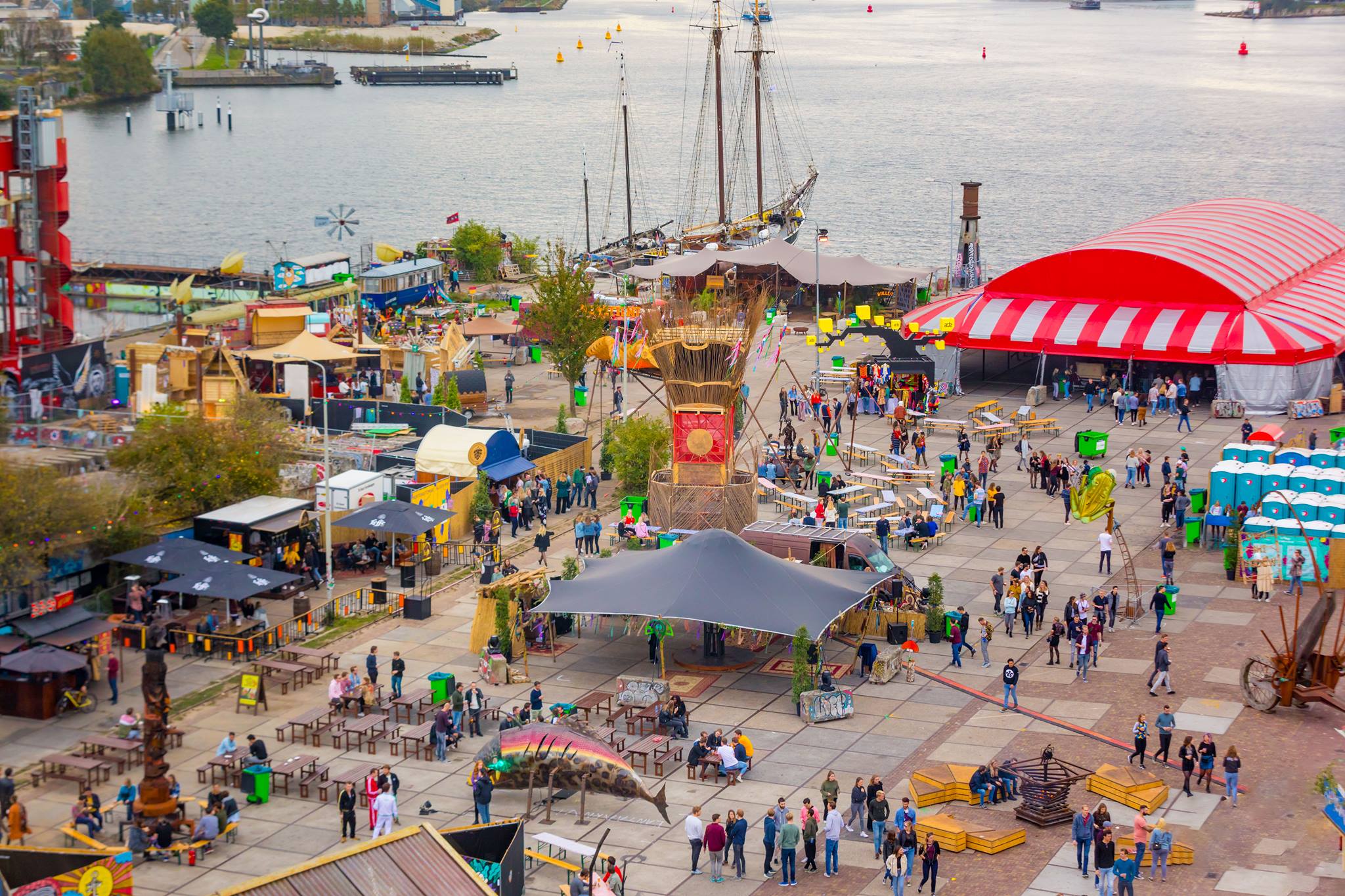 The presentations at De Brakke Grond were The Power of Creative DJing with Laidback Luke and Studio XL: KSHMR.
It's one thing to watch a DJ play song, but it's a whole other experience watching them break down their artistic process. In his presentation, Laidback Luke laid down the process he goes through when creating a song and how he identifies with his audience. He had a few fun stories to tell about his early days as a DJ. Hearing him speak sparked my interest in checking out his YouTube channel for more DJing tips, despite having no desire to become a DJ.
While Laidback Luke's presentation had more hands-on elements, KSHMR's presentation felt more like a seminar. He came prepared with notes on a Word document and shared what he felt was important for those looking to become an artist. KSHMR started off by talking a little about his past work as a member of The Cataracts and went though his process of transformation into KSMHR. He talked about how he acquired knowledge of music theory, how important it is for an artist to create their project, the importance of vocals in song making, how he created "Power" with Hardwell, and many more interesting topics.
Both presentations definitely made me feel that I should have planned to attend more presentations throughout the week rather than just a single day. Next year, I'll take advantage of the plethora of activities and attend more presentations and seminars. I love the educational aspect of electronic music that we rarely get to experience in the USA. I greatly valued the presentations and seminars at ADE as they gave me a better understanding of the music I am constantly consuming.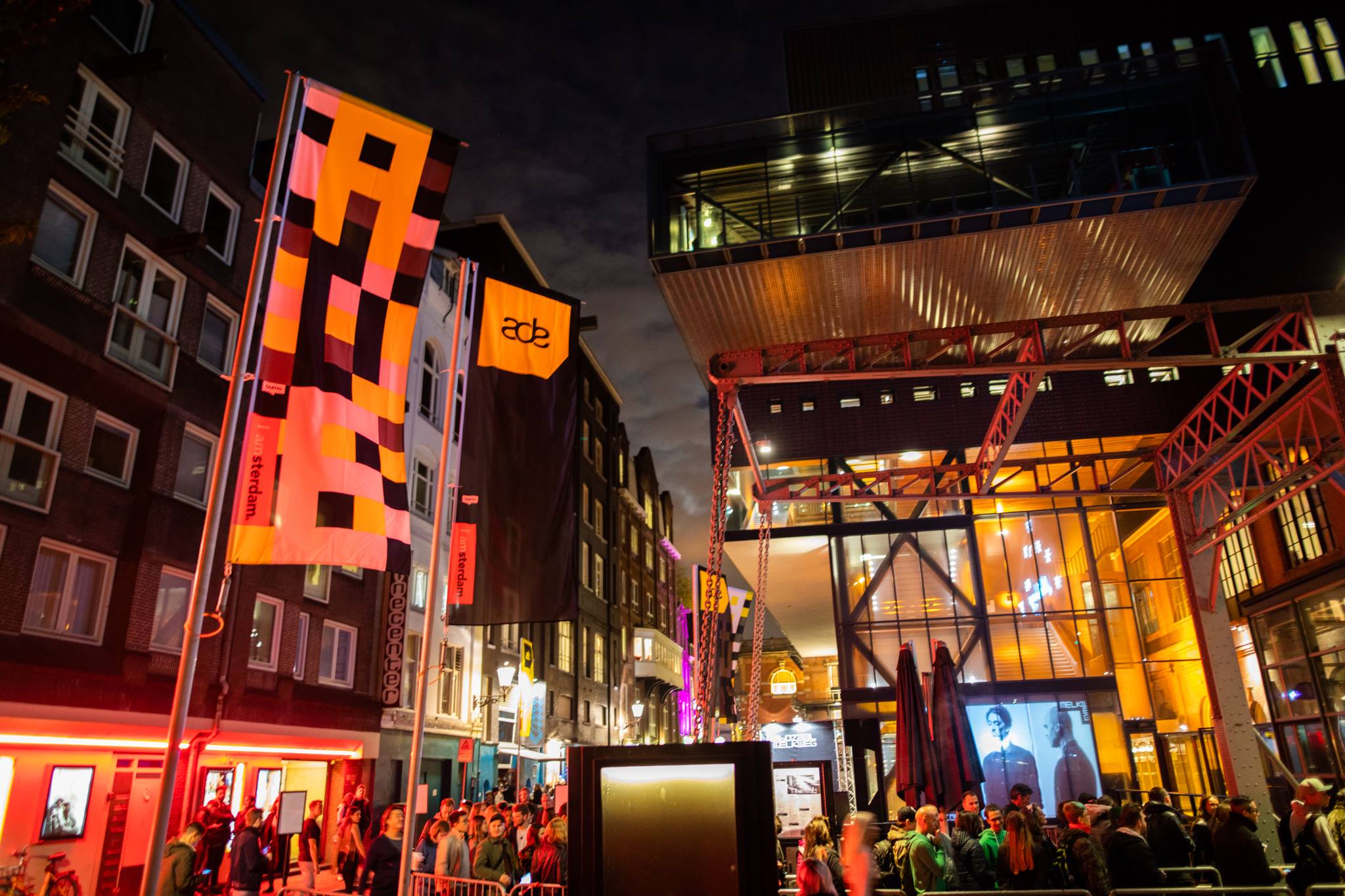 For those looking to attend more events than seminars, I recommend purchasing tickets rather than the ADE Pass.
Several people noticed that it was harder to be accepted into certain popular events with the ADE Pass. While the pass offers you unlimited choices to attend 90% of events at ADE, it does not guarantee your entry and only a select number of pass holders are allowed in per event at event organizer discretion. Ticket bearing holders had a higher chance of entering an event over ADE Pass holders.
Over the course of the week, I had tickets to see GAIA presents Moons of Jupiter, A Night of Unity with Ferry Corsten and Luminosity, the Music Rescues Me ADE show with Paul Van Dyk, Afterlife ADE, and elrow's super Sunday edition. I even managed to gain entrance to Kompakt's crazy basement showcase in Amsterdam. As I had tickets to the event, I was able to attend each one without risk of being turned away.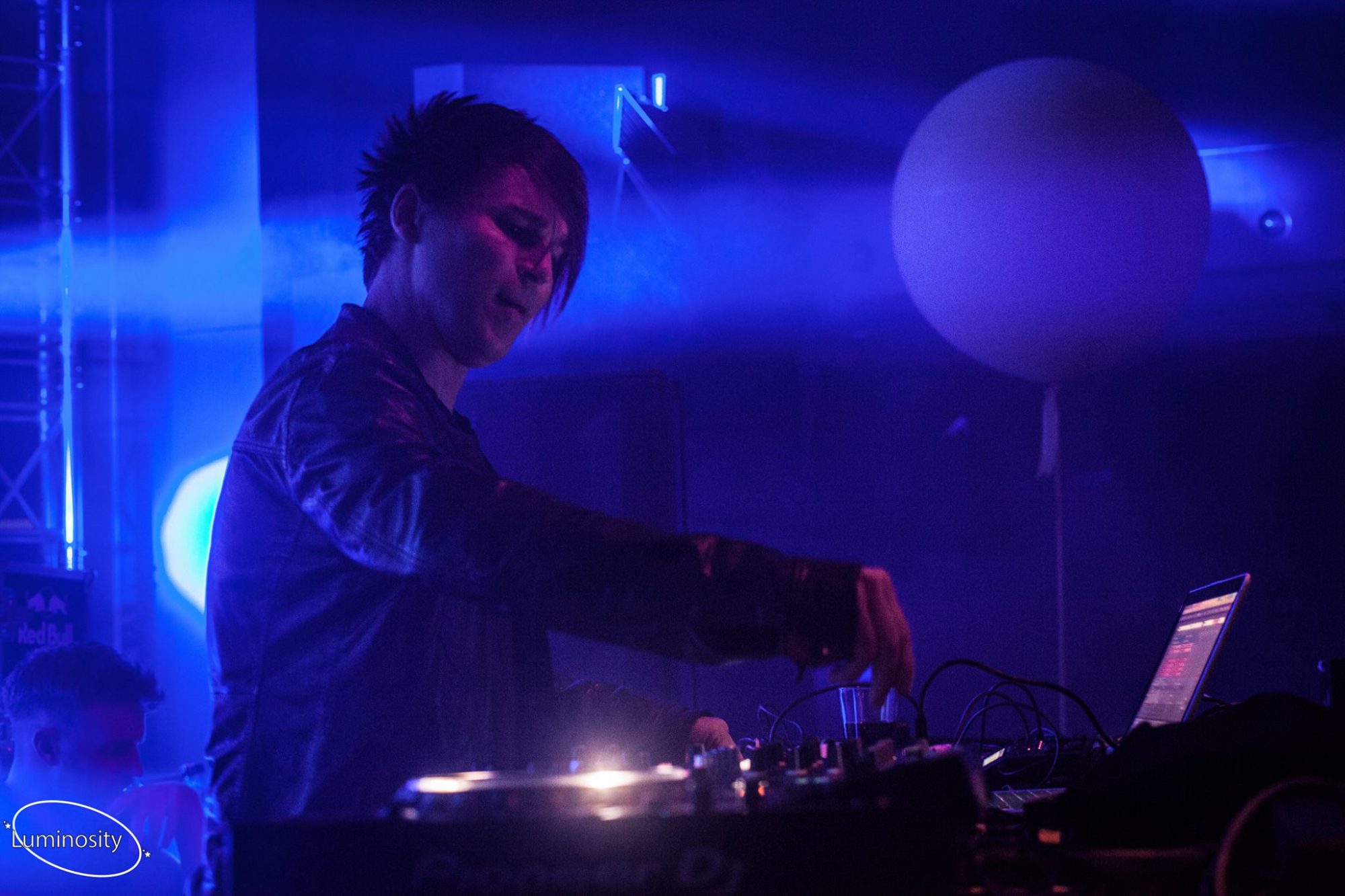 My longest and favorite night of ADE happened at A Night of Unity hosted by Ferry Corsten and Luminosity over at Club Panama Amsterdam.
At "A Night of Unity", I experienced 10 of the 14 hours of amazing trance! Saad Ayub's set definitely put me in a state of trance and was the perfect setting to prepare me for the long night. I especially loved when he played that killer mashup of London Grammar's "Hey Now" with Ciaran McAuley's "Maria". Following Saad Ayub, I watched as DIM3NSION kicked it up a notch and gave the audience more trance energy. Chicane then gave a more gradual set that helped me cool my dancing shoes until BT came on.
When BT stepped on to the decks the sounds quickly transformed from quiet and demure to loud and enchanting. It had been quite some time since I had seen a BT performance and it felt like I was falling in love with him all over again. His passion for his craft was evident as throughout the entire set, he sang and moved his arms with the audience. Two of my favorite points in his set were when he played "Love Comes Again" and the crowd absolutely lost it, and when he threw down this unexpected yet epic mash-up of "Every Other Way" and Porter Robinson's "Language" that set my heart ablaze.
As BT slowed down to end his incredible set, Alpha 9 brought the Anjuna vibes as he played several Above & Beyond tracks. Though I didn't enjoy his set as much, opening with Deadmau5 and Grabbitz' "Let Go" definitely caught my attention. Following him, Gabriel and Dresden appeared on stage and shifted the energy in the room once more. We heard a number of tracks from their album The Only Road as well as the scintillating Cosmic Gate remix of the title track. My favorite moment was hearing them close the set with "Beautiful Things", which, in my opinion, is one of the top 20 trance songs of all time.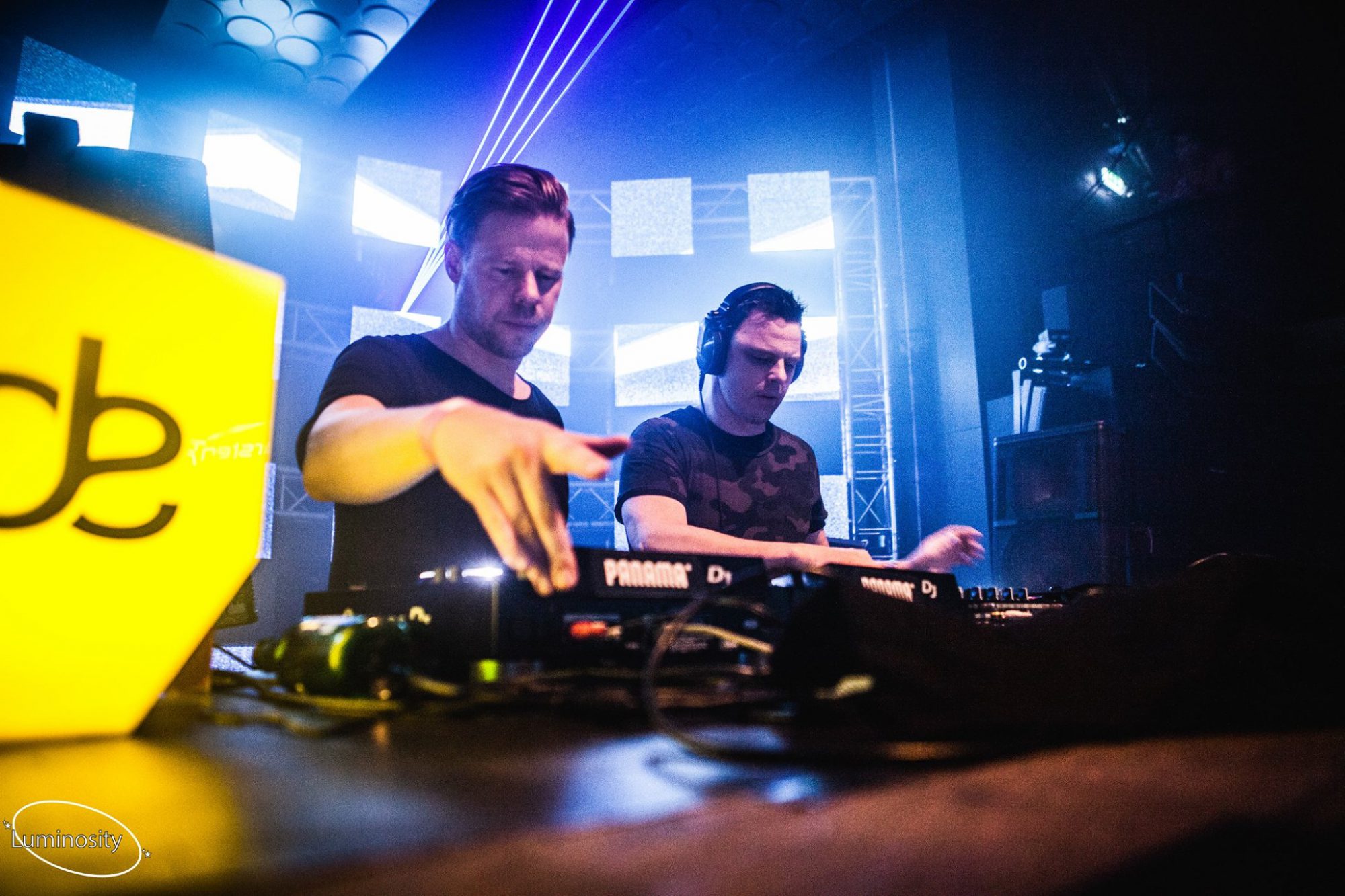 When Ferry Corsten took to the stage, I felt transported to another world.
There was a heady mixture of Ferry Corsten, System F, and Gouryella tracks played in his set. Compared to other Ferry sets I have heard, this felt very ethereal and powerful. I can't wait to see him perform again for Dreamstate SoCal 2018.
With Ferry wrapping up his solo set, the next set was a special b2b with Markus Schulz. One of my favorite special acts is New World Punx. As it had been about three years since the last time I saw them perform, I can think of no better way to showcase unity than to see both Ferry Corsten and Markus Schulz perform together again. While their b2b was scheduled for thirty minutes, Markus Schulz graciously asked the crowd if they wanted more before playing for another hour.  Unfortunately, as the set came to a close and Sied van Riel took the stage, I had to leave due to fatigue.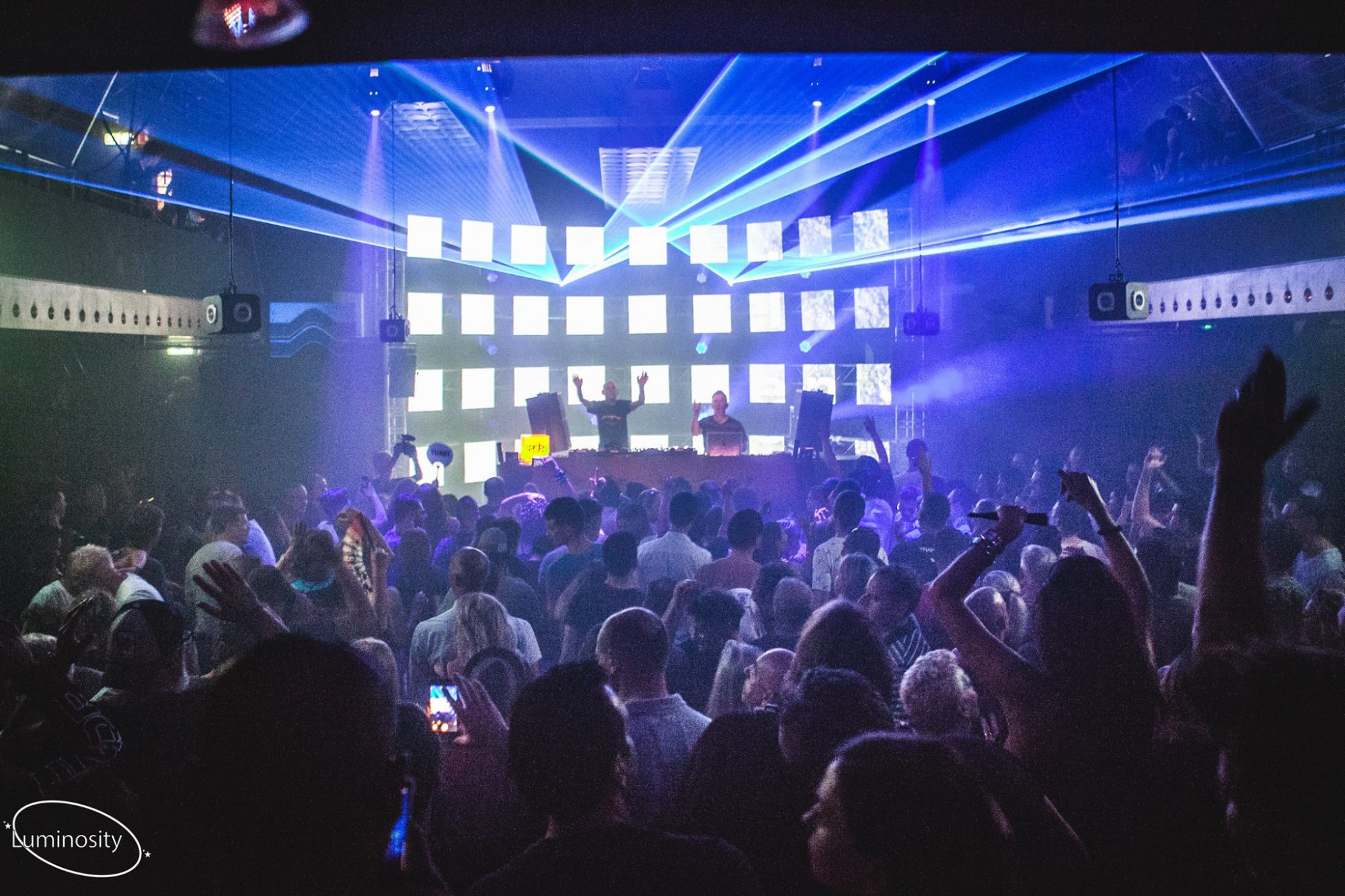 Overall, ADE definitely blew me away with its variety of music and entertainment in one of the most unique cities in the whole world.
As an attendee of many music events and festivals, I can honestly say that this was the event to be this year. It was not only a chance to experience music festivities but also a chance to understand the underlying world of the music I fund. Through presentations and seminars, I even I felt like I had better backstage access to the artists than actually being backstage with them at events. Even if you only attend a few presentations and spend the rest of the time dancing away from event to event, they will leave a lasting impression and maybe you will also learn something new.
During ADE, the music is everywhere in Amsterdam! From clubs to basements to warehouses, there were over 100 different locations hosting musical entertainment. Many bassheads and dubstep fans might find it difficult to find their preferred genres. That might change in the future, but right now, ADE continues to be dominated by trance, tech house, and techno lineups.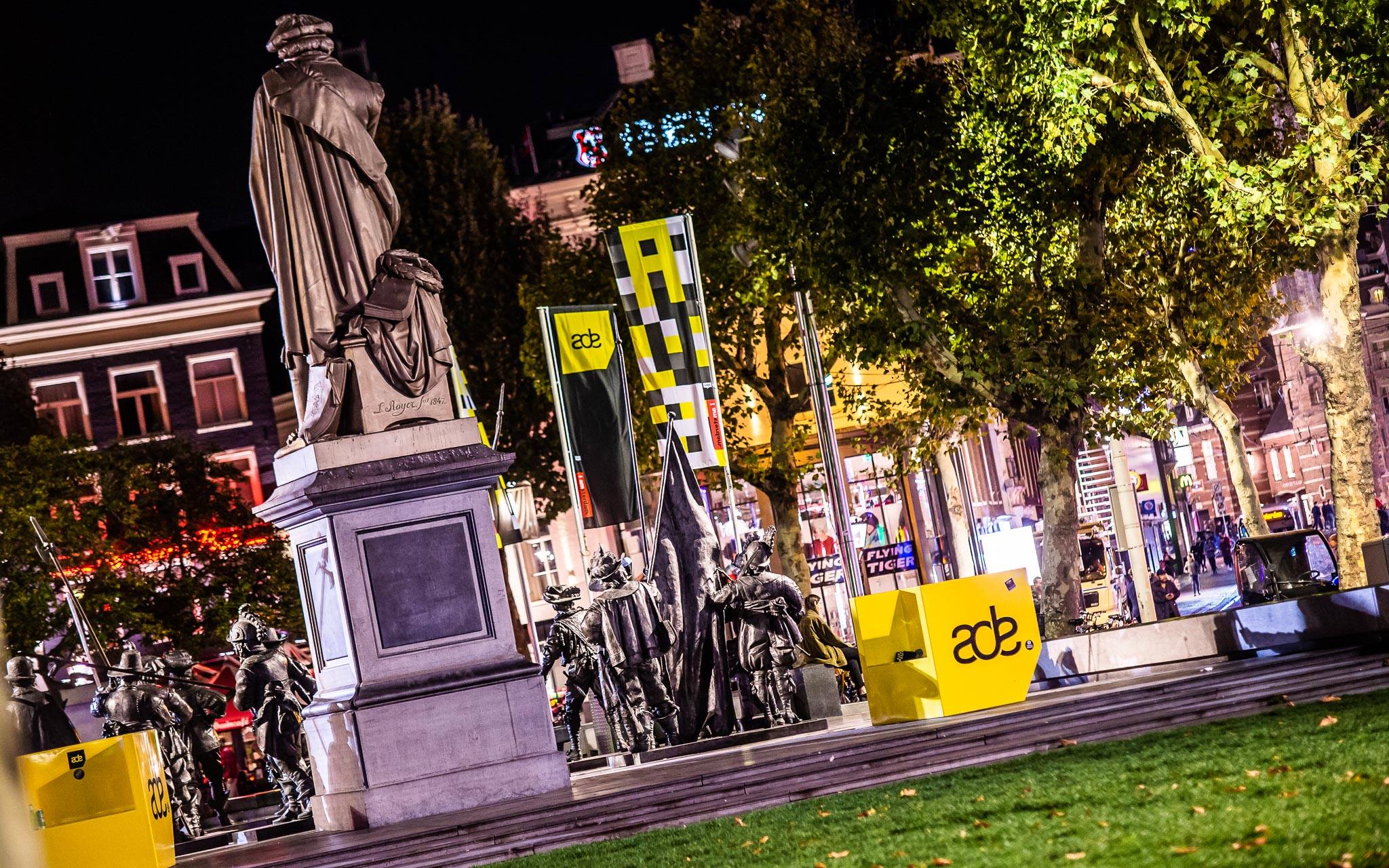 The energy and vibe of Amsterdam during ADE was intoxicating.
Other than the silent "all black dress code" vibe at events, I enjoyed my time going to different events each day and to experiencing a different crowd each time. The variety of events made my ADE all the more special and though I wish I could have attended each event, party, or program, there are limits. ADE is a marathon, not a sprint.
ADE is truly one of the most epic music experience in have ever had in my entire life. Even better, it's located in a city that has so much cultural value and beautiful architecture. My time there truly felt like an electronic music lover's paradise and I can't wait to return in 2019.
---
Follow Amsterdam Dance Event (ADE) on Social Media: