We caught up with Saad Ayub at ADE and talked about his latest music, his vision for fusing trance and techno, and so much more.
---
Originally from Bangladesh but now residing in Toronto, Canada, Saad Ayub continues to push the trance music scene forward with his progressive studio productions and highly curated sets. Always pushing the boundaries of electronic music, his performances alone have become renowned for both their length and dynamic nature that keeps fans coming back for more.
Over the years, Ayub's releases have blended a wide range of styles into an infectious package as his influences come through in full force on tracks like "Move On" and "Daylight". Last year saw him team up with Christina Novelli on "The Only One", and 2018 has continued the trend of solid releases with "Singularity", "Synchronicity", and most recently "Hurt".
Coming off a massive week during Amsterdam Dance Event last month and with the official release of the upcoming track "Trust You, Trust Me" on the horizon, we sat down with Saad Ayub for a quality chat during Luminosity's A Night of Unity. Read on for some insight into his latest work and so much more!
Stream Saad Ayub – "Trust You, Trust Me" on SoundCloud:
---
How has your experience been here in Amsterdam so far, and aside from tonight's Luminosity show are there any specific ones that you're stoked to attend?
It's been absolutely amazing. I've been traveling Europe for the last two weeks. I was a bit tired but am now fully recharged. I had a great set and can't complain! This is my second year at ADE and really enjoying it. I am excited for Drumcode at Awakenings tonight, as I'm heading over there soon.
Are you a big fan of techno? What other artists are you enjoying right now?
Yes, just kind of interested in different genres and different artists but my favorite techno artist is probably Enrico [Sangiuliano]. Trance-wise, my man, Ferry [Corsten] is obviously killing it right now. Cosmic Gate is killing it too with their new sound.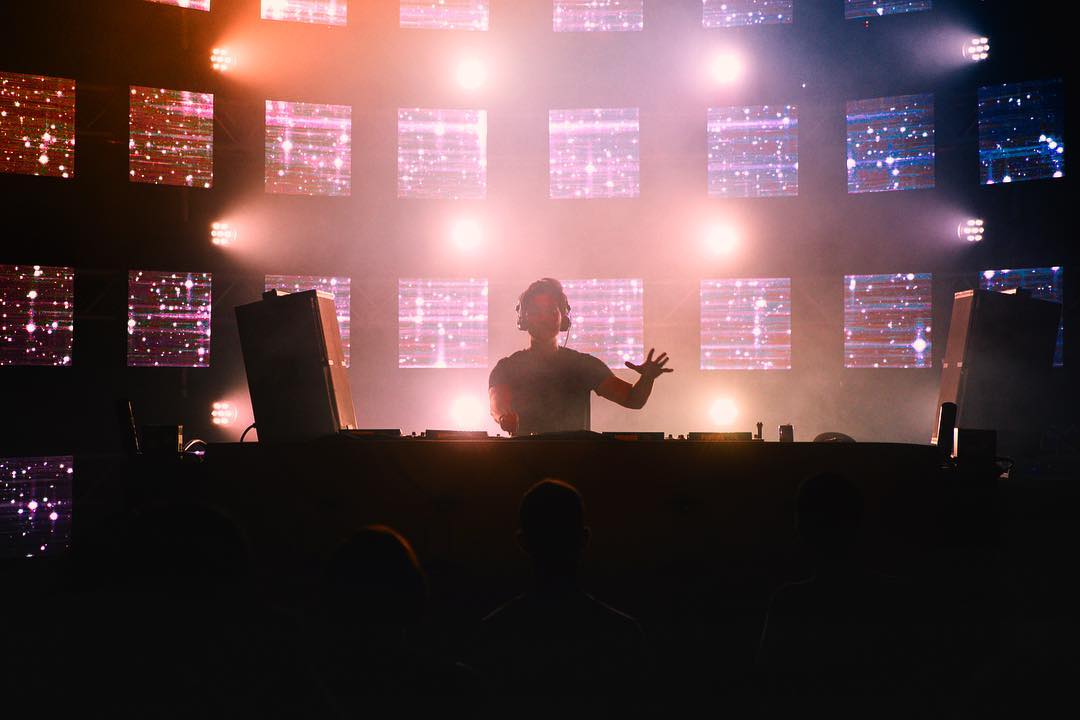 ADE is considered to be one of the most important weeks for the electronic music scene. What do you feel helps make ADE stand out from the rest, and can you describe what the atmosphere is like here in Amsterdam?
Here is an example response: back in the day, Winter Music Conference used to be one of the biggest things where you can network to represent your sound for the next year and what you're going to play. That has moved over to Amsterdam. Amsterdam has taken over that business side of it. All the biggest artists and DJs gather here to showcase themselves, what will happen next. So ADE is that representation.
Do you think it has anything to do with the atmosphere in Amsterdam?
Obviously, that European air changes. [Laughs] It's the European air, I'm telling you!
Congratulations are in order for the release of your latest track "Hurt" that dropped earlier this month with Jaren. You posted on YouTube that the track is quite personal to you and reminds you of the hard times in your life. How did that impact the creation of this track?
It was a really personal track. Probably one of the most personal tracks I have ever produced. The production process has been very personal as well because Jaren lives in Montreal, and I live in Toronto. Jaren happened to be in Toronto that week and we were at my place talking about similar life situations and different personal stuff. Over a bottle of whiskey, we talked about making a track and that's how it came to be, basically. It took a year to finish it and a year to put it to the right label. So better late than never! I'm glad it's doing really well in the charts as well; it's already top ten. I feel very happy.
You also collaborated with Ferry Corsten on "Synchronicity" as a part of the Ferry's Unity Project. How did this collaboration come about, and what was it like teaming up with him on the release?
Oh, it's a surreal feeling, to be honest with you. Most of my collabs this year have been with so many talented artists. I've looked up to them over the years, and now I'm able to do collaborations with some of the biggest names in trance. It's an absolute honor.
First of all for the production process for "Synchronicity," I came up with the idea of doing something that combines techno and trance because I'm trying to dabble between a hybrid sound between the two genres. I call it techno vs trance, and that sound, I created with "Synchronicity." I sent that over with Ferry and his team got back to me right away and said, "We want to do this as a collab." That was a promising moment, obviously. Ferry added his own touch to it and that's how "Synchronicity" came to be a proper "unity" between two different generations of musicians.
Beautiful title and happy to hear that it worked out. So who would you want to work with next?
Paul Van Dyk. I actually have a new track coming out on Paul Van Dyk's new album Music Rescues Me. I also have another brand new track coming out on Vandit, which I actually played tonight as well called "Trust You, Trust Me." It'll be out on November 9 and it has a great fast, rolling bass line and a lively tribal percussion.
Trance has seen a significant rise in popularity over the past four years in the US with brands like Dreamstate leading the charge. Where do you see the genre heading in the near future, and how do you feel that the scene in North America can continue to grow?
When it comes to trance music for me it's a very debatable conversation because I personally feel the way forward is blending different styles of music. When I say blending different styles of music, I mean obviously still staying true to the roots but adding some techno influence to it because right now the techno scene is booming in North America. That particular crowd loves a lot of melodic stuff because techno has become very melodic – very fresh, very experimental. In my opinion, trance will continue to thrive thanks to the techno boom in North America.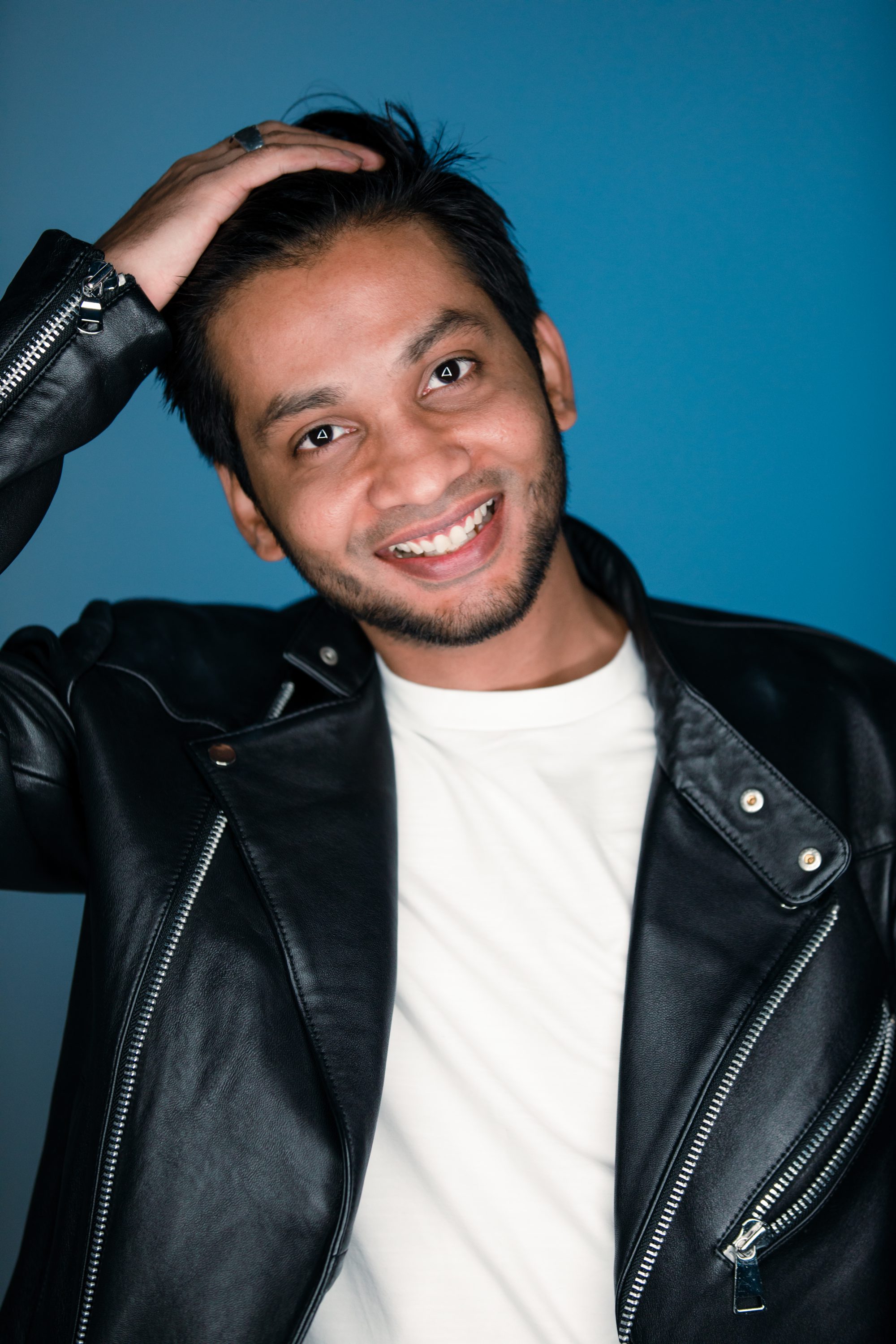 What has been the biggest struggle that you've faced so far in your career and how have you overcome it?
When it comes to struggles, I make music. So whenever I have a lull or very negative impact on my life or if I'm having a really bad day, I tell stories about those periods with making music. Music for me can come from a happy place, a good place, or a sad place, struggles, and everything. That's how I overcome my struggles. For example, my track, "When in Doubt" on Subculture, created when I was questioning myself if I should really do the music or not. I came up with the melody, did the track, and that's the story behind "When in Doubt."
If you had to select five tracks that you consider to be a definitive representation of the trance genre, which ones would you pick and why?
That's actually a good question! First of all, the first track I would say is from Arnej and it is called, "The Strings That Bind Us" that actually came out in 2010 on A State of Trance 2010 Compilation. I was actually in a hospital bed listening to this track going "Wow, this is such an amazing track." That brought me back to trance because at the time I was playing house and techno. That track just pulled me back right in so that's why it is number one.
Number two would be "Universal Nation" by Push. Even now if you drop that on the dance floor, it goes absolutely crazy. Third would be the Cosmic Gate remix of Gareth Emery and Evan Henzi called "Call to Arms." It's a really great track. My track with Ferry Corsten, "Synchronicity" is my fourth pick.
And the fifth is this bootleg track I just made. It's a very old house track by Âme called "Rej." I just did the rework with Elevation. It's a rework that portrays the very sound I want to capture and create more possibilities.
With the end of 2018 in just a few months, what has been a standout moment for you this year so far?
Oh, all the collaborations! It's been amusing to see how they are being released back to back. It wasn't intentional to release them that way. It's just the fact that I produced so much music and most of the music got signed but didn't have actual release dates and it came on back to back to back with all the collaborations that I did this year (Paul Van Dyk, Ferry Corsten, Jaren). All of this has been the biggest accomplishments for me this year.
Crazy how things work out! Finally, if you could travel anywhere in the world for a vacation, where would you pick and why?
I just came back from there actually! Salzburg is one of my favorite cities. I felt like when I left, I left a piece of me there. Pretty sure I'll be going back very soon. For anyone wants to go travel, I highly recommend Salzburg, Austria.
---
Connect with Saad Ayub on Social Media:
Website | Facebook | Twitter | Instagram | SoundCloud | YouTube