Ultra Music Festival's 20th Anniversary reigned as one of the biggest events this past March with an epic lineup and plenty of surprises. 
---
Back in 2016, I experienced Ultra Music Festival for the first time and fell in love with the music that was played. The Arcadia Spider and Live Stage featured some of the best, most unique performances. I promised to come back for their 20th anniversary with the hopes that my mind would be blown again. Despite the fact that it was torture waiting for the lineup to drop this year, it was worth waiting for, and there were still surprises to come.
When doors opened on Friday, several attendees found themselves in chaos as there was a flood of people moving into the barricades to get through the entrance. Many attendees stood in line for almost two hours trying to enter the event. Although new security measures were put in place to expedite entry in the form of clear bags, instructions, and a Facebook Q&A days before, getting into Ultra Music Festival felt more like the Hunger Games. Once I got into Ultra, though, I forgot my woes and headed off to explore all of the stages.
One of the perks of the festival is that you probably won't get exhausted traveling from stage to stage.
The distance between each stage is fairly manageable and after getting through security and ticket scanners, the first thing you see is the Ultra Worldwide stage. It looked the same as it did in 2016. For the 20th Anniversary, I hoped for bigger and better stages from Ultra, but the only stages that truly had a huge makeover were the Megastructure and the Main Stage.
The Main Stage was definitely huge and featured plenty of LED panels and lighting elements throughout. Walking up close you could see some water elements that were used during performances, while at night it consistently shot off fireworks and other pyrotechnic elements during sets.
The Megastructure looked ready to take attendees on a visual and audio journey with its moving panels and vortex, while the main stage looked primed for artists to press the fireworks and pyrotechnics buttons. I was very happy to see that had huge LED panels to help attendees see performances from a good distance.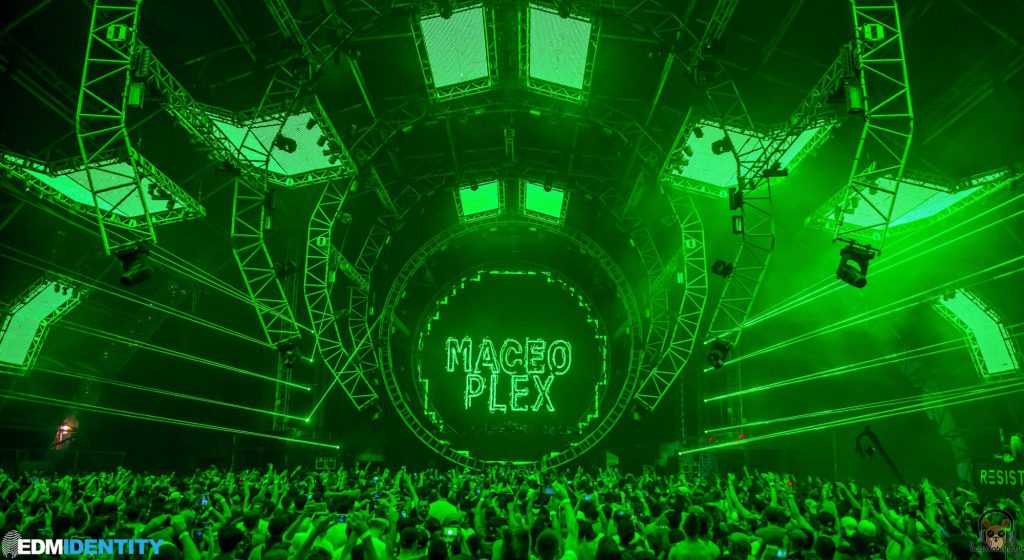 As for the Live Stage, it is the only stage at Ultra that changes depending on who is performing; you can't use the same stage design when you have performances from Virtual Self to Rabbit in the Moon. Not to mention, it's a great place to sit or stand while listening to the latest beats. It's probably one of the few electronic music events that offer live performers (not just rappers) their own stage.
The UMF Radio Stage that sits in the corner didn't feature any jaw-dropping elements but brought the crowd close to the action as the artists were nearly close enough to touch. This is a great way for the fans to feel more connected to the DJs, many of which were rising stars or who preferred the more intimate space anyways.
Unfortunately, the Arcadia Spider Stage's schedule no longer features the epic Arcadia Landing Show, but many of the cool effects remain. Though most of the Ultra stage designs could benefit from some updates, it is the music at Ultra continues to amaze me and stand out amongst other festivals yearly.
Ultra Music Festival remains to be the "IT" event to drop new music. 
Should you ever find yourself at Ultra Music Festival, be prepared: your Shazam will be useless. Artists attending Ultra tend to drop their newest tracks at the event to test them out. During Sunday's ASOT takeover at the Megastructure, almost every single artist there dropped one ID or more.
I remember listening to MaRLo's set and hearing new IDs with vocalists Roxanne Emery and Emma Chatt. Armin van Buuren played a new song with Fiora called "Just As You Are", which brought me to tears as I listening to it. The crowd also went crazy for his unfinished track that fans have deemed the "Blah Blah Blah" song.
Other than artists hitting attendees with waves of IDs, some artists opted to get special guests and performers for their sets. The Chainsmokers brought out Halsey and a live band to close out the main stage on Saturday, while Marshmello brought out a slew of performers including Slushii, Yo Gotti, G-Eazy, and Lil Uzi Vert. His most surprising guest of the night was Will Smith who came out to sing his hit song, "Miami". Even Kaskade brought out Charlotte Lawrence to sing their new song, "Cold As Stone."
Other than special guests and new songs, Ultra also brought out Swedish House Mafia for their first performance since 2013. For anyone who is new or old to the music scene, the history of Swedish House Mafia is legendary, and seeing them reunite again on the 20th Anniversary had a profound effect as seen by the tweets from other artists and fans. And for those of us didn't get to experience SHM before their hiatus, we get a second chance now that they are "Swedish House Mafia for life."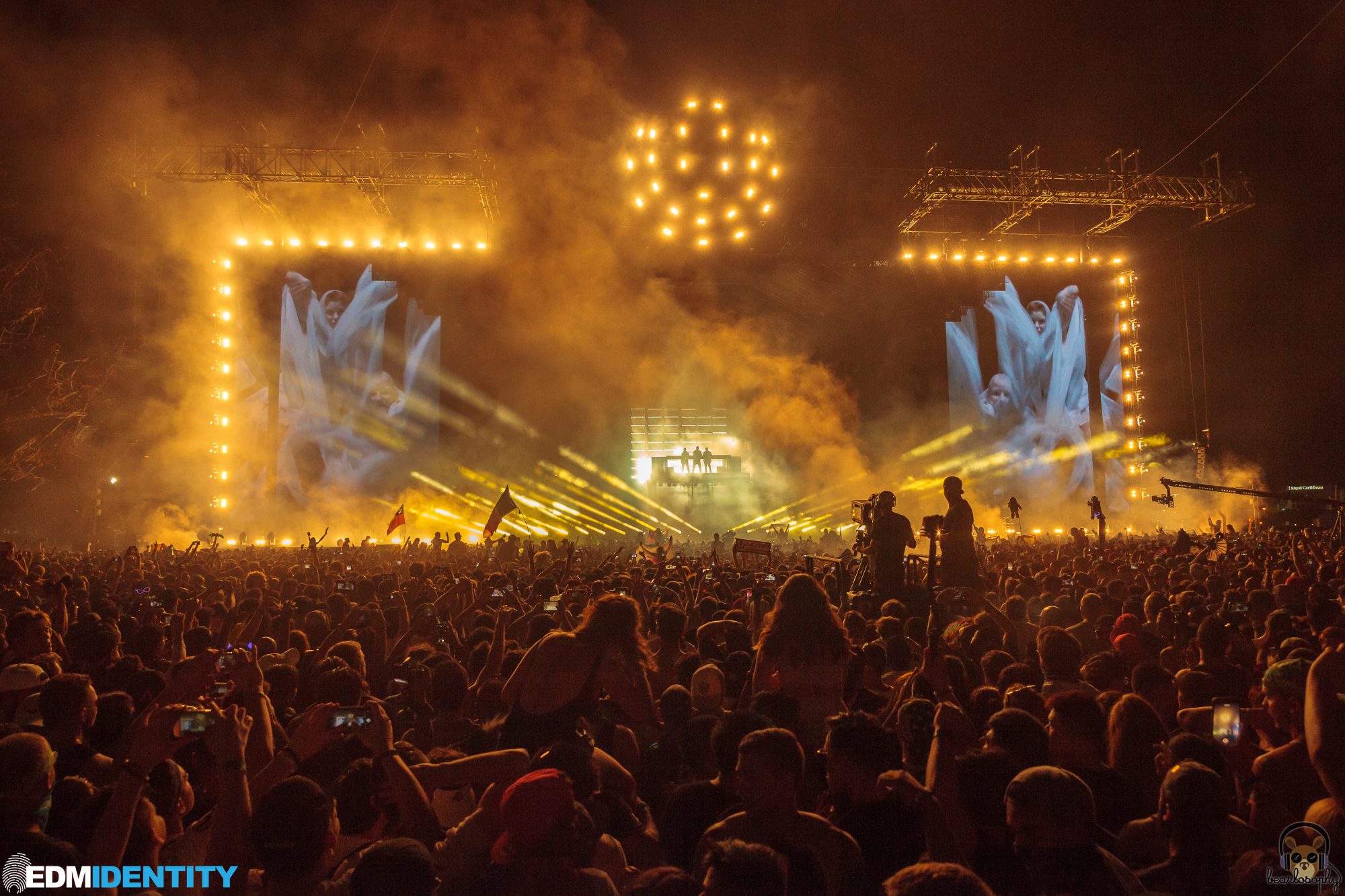 While I enjoyed the reunion of Swedish House Mafia, Tchami and Malaa's No Redemption Show and Eric Prydz also blew my mind over the weekend.
I had seen videos of Tchami and Malaa's No Redemption shows from last year and they looked great, but their Ultra Live Show presentation of it was a different story and a new setup. Both artists performed on top of their own LED box, and depending on who had control of the deck, the lights would focus on one artist and their visuals would be seen on the box. There were very few occurrences in the show where both platforms and artists showed up under the same light, perhaps to signal that the song was a collaboration for both artists.
Even after an epic Miami Music Week performance with Adam Beyer as Cirez D, Eric Prydz dazzled Ultra attendees with a captivating set at the ASOT stage. His song selection was perfect from start to finish, and he played a variety of unreleased tracks, too. Prydz utilized the megastructure to the fullest, programming the visuals, lights, and moving panels of the stage perfectly for his set. With his HOLO shows coming this summer, I can't wait to see what he'll do next.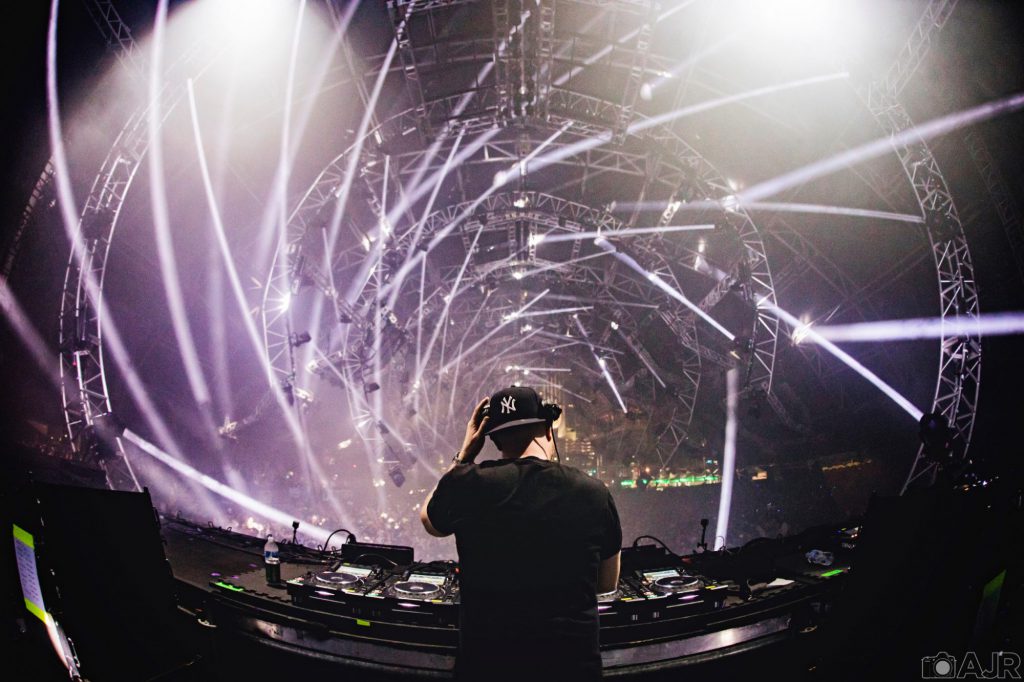 While there was a wide array of food and beverages to choose from at Ultra, attendees often found themselves spending more money than they would have liked. 
Ultra offered a variety of different cuisines for people to choose from such as fried Oreos and turkey legs. However, the prices were definitely at festival pricing, so be prepared for an extra few dollars per order. I found myself spending $20 for a gyro and six pieces of fried Oreos.
Drink-wise, a 24 oz can of Heineken beer will run you $20 when purchasing it from the traveling beverage sellers, and the "Miami Mule" is also fairly pricey at $17. Most vendors in Miami automatically charge the Florida tax and 18% gratuity alongside the cost of alcohol, so make sure you're aware of that as well.
Festival fashion flourished at Ultra Music Festival this year. 
Compared to 2016, I saw quite a few female attendees this year dressed more like festival goers from the West Coast. I saw outfits from Freedom Rave Wear and Shop Easy Tiger, and it was a sight to see more people get into the spirit of dressing up for the event. Even glittery faces and bedazzled captains hats made their way to the dancefloors.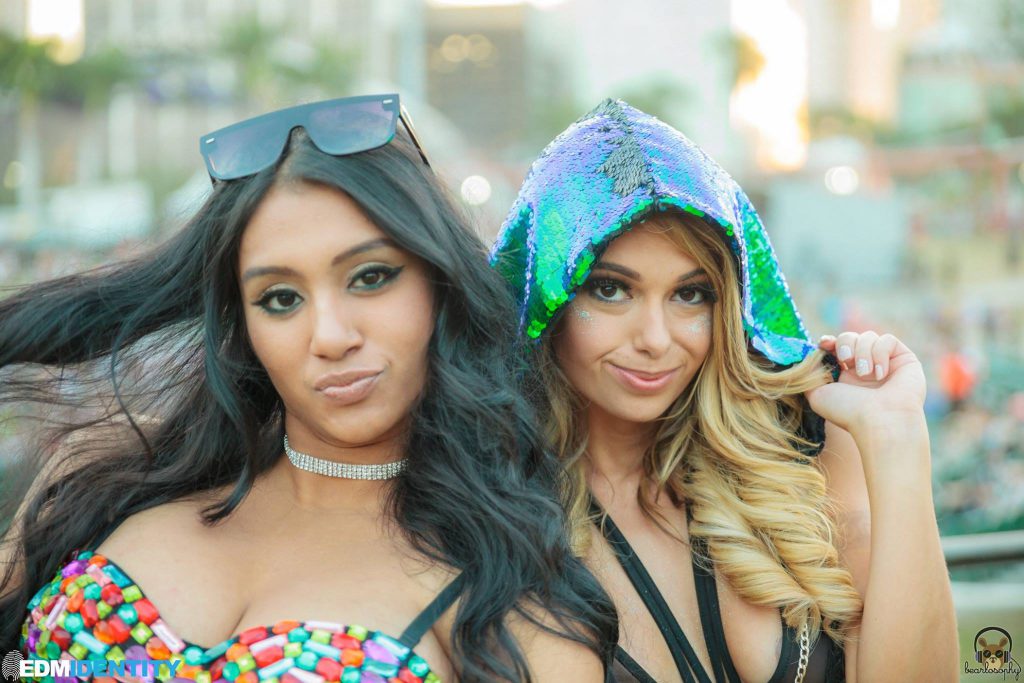 While the music all around the festival had us dancing from start to finish, the atmosphere at Ultra often felt too crowded.
Multiple times it became difficult to move from the ASOT structure to the Mainstage by way of Biscayne Blvd during peak festival hours. The Worldwide stage generated so much excitement with amazing performances that attendees spilled out onto the street, an occurrence that created a roadblock and became very hard to move through.
It would be nice if organizers could think of ways to provide more space to decrease overcrowding at certain stages. Perhaps moving the food trucks elsewhere to provide more space in the area would be good or shift the entrance to be not as close to the WorldWide stage. Unfortunately, due to the space limitations of the venue, this will prove to be difficult although it is something that is clearly in need of being fixed moving forward.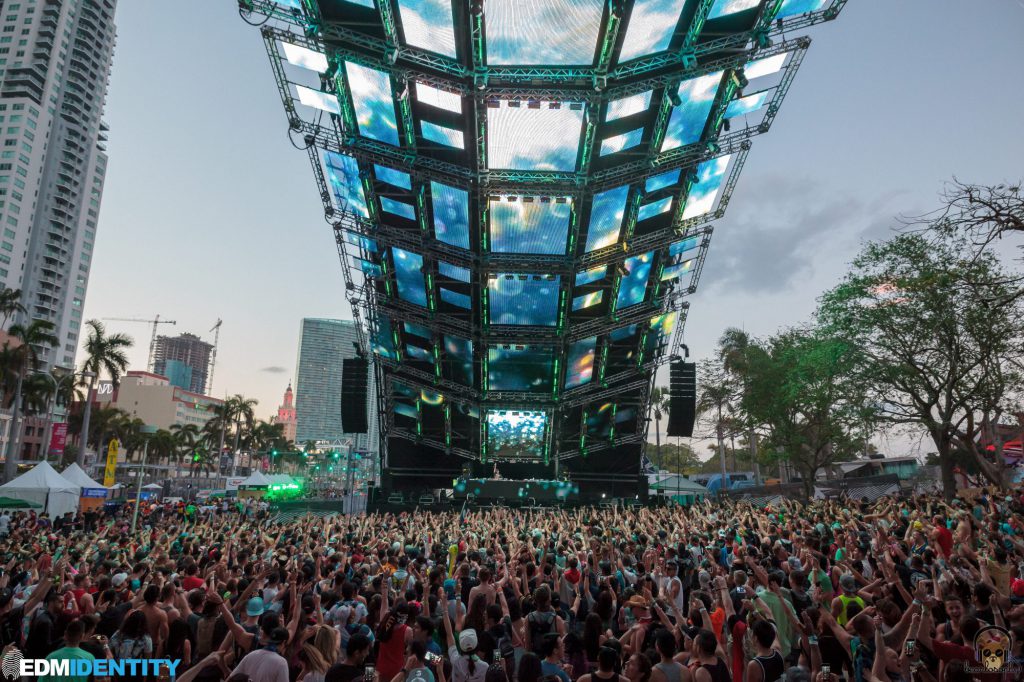 As music festivals continue to appear, Ultra Music Festival continues to be a "rite of passage" for music festival fans all over the world.
The music at Ultra Music Festival continues to be some of best you'll hear and people travel all over the world to attend the event. On the live stream, you can see flags and people from Egypt to Japan. Festival organizers reported 55,000 attendees walking through the gates each day for a total of 165,000 over the span of three days. This year's Ultra Miami featured some amazing performances and surprises and I can't wait to see what they have planned for March 2019's edition of Ultra!
---
Connect with Ultra Music Festival on Social Media: