It has been just a few days since I bid farewell to one of my favorite festivals on the planet, but when I close my eyes I can still feel the thumps of bass vibrate my soul. 
---
Dirtybird Campout West offered up my second experience with the festival brand, as just this past February I popped my Dirtybird cherry at their East Coast edition. Enraptured by the call of house music, there was no question that I would have to make the quest from Destin, Florida all the way to the Modesto Reservoir in California for the big show.
From the moment I pulled into the campgrounds a feeling of homecoming flooded every inch of my being. You know those moments in which you just know that you are exactly where you need to be? A feeling of belonging wrapped with ultimate peace? This is what arriving at Dirtybird did to my heart, body, mind, and soul. And for the next four days, my world would be flipped upside down, in all the right ways!
From the very first beat that Claude VonStroke dropped at the pre-show, I was taken aback by the raw sense of unity at Dirtybird Campout West.
The Dirtybird family has an unmatched character that drips with inclusion. No matter who you are, your status in life, where you live, your interests, your shortcomings, your success… none of that matters. All that matters when you are on the grounds of a Dirtybird event is peace, love, unity, and respect.
A family of thousands of unknown friends would cross paths on the dance floor, culminating in an experience that was chill, respectful, safe, and spiritually rewarding. We were provided with a space to let our freak flags fly high without judgment or disdain. Add to that the opportunity to mix and mingle alongside your favorite Dirtybird artists and suddenly, the experience would shoot to new heights uncharted.
You want to play some Corn Hole with J. Worra. Sure! No problem! How about Archery with Will Clarke? Check that off of your bucket list! Or even better, you find yourself getting down to the sounds of the underground and OMNOM is hanging out right next to you, feeling the beat as he lives in the moment alongside his fellow party animals. This is why I feel that Dirtybird Campout provides a snapshot of unity on the dance floor, the way it was and the way it should remain forever and always.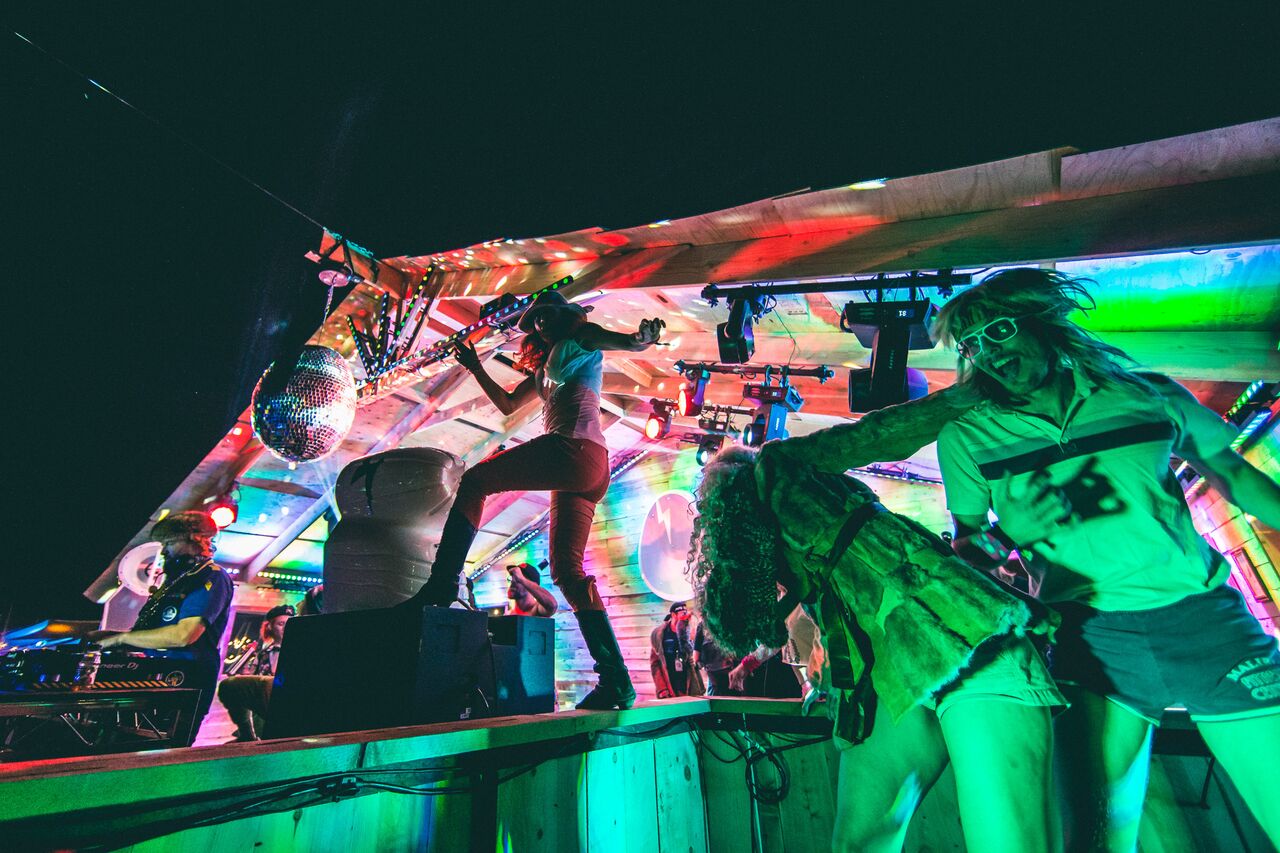 A smile spreads across my face as I am writing this because when I look back on my experiences in the modern-day festival scene, the PLUR credo has had a tendency to get lost in the shadows.
As massives become more massive and new members of our community begin to test the waters, there have been many times where I could do nothing but crave the days of old. The days when the misunderstood, wacky, and weird could come together without being judged, for copious amounts of unbridled fun with a backdrop of the music we crave. This is the definition of Dirtybird Campout and why I will continue to attend year after year until my body says I have had enough!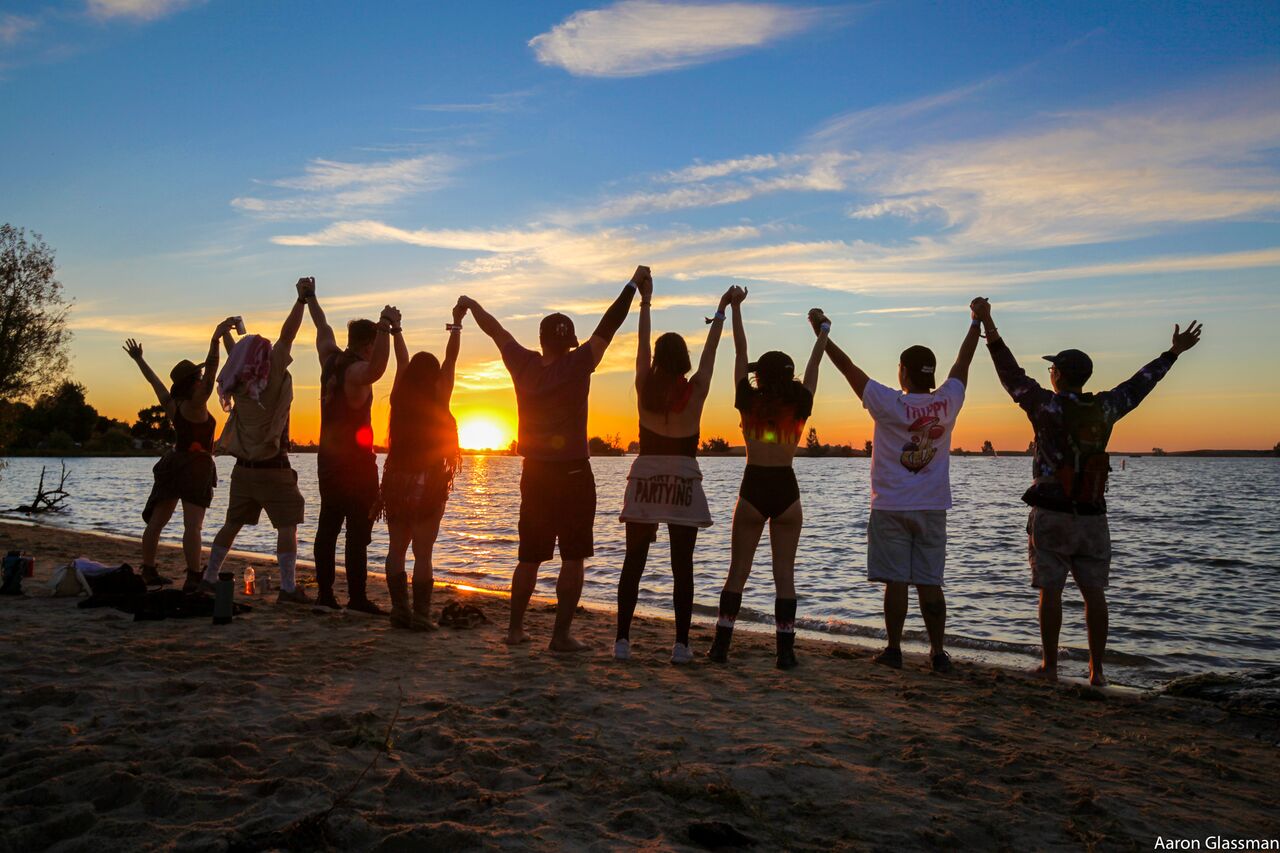 With any festival, there will come some blunders, but issues were minimal when looking at the broad scope of things. 
I suppose that the biggest issue that can easily be adjusted in the future was the lack of trash receptacles in the venue and around the campgrounds. One of the things we love most about Dirtybird Campout is their "Leave No Trace" commitment. But in order to promote respect for our environment, you must come prepared.
There were very few areas to toss our trash, and if you didn't come with your own bags it was hard to find an empty can to dispose of waste properly and efficiently. Unfortunately, this would have a negative impact as each day more and more trash would end up on the ground. But again, this is an easy fix with some adjusted planning and preparation.
And then there were the issues with sound. One of the most important pieces of any festival puzzle is of course… the music! So when you find it difficult to pull out the highs from the rumbling bass line, the experience tends to get a bit frayed.
At The Birdhouse, it seemed as if the best sound would be found standing directly centered in the crowd. Post up on either side and suddenly the music would become muffled, taking away from the experience as some of the greatest parts of Dirtybird music comes from the quirky sound bytes and funky lyrics.
I would find out later that the sound issues actually had a purpose, which was keeping the sound inside the dance floor and away from affecting the locals. As the sound was adjusted time and time again throughout the weekend, eventually the crew would find the perfect level, solidifying future editions as our new home at the Modesto Reservoir begins to blossom.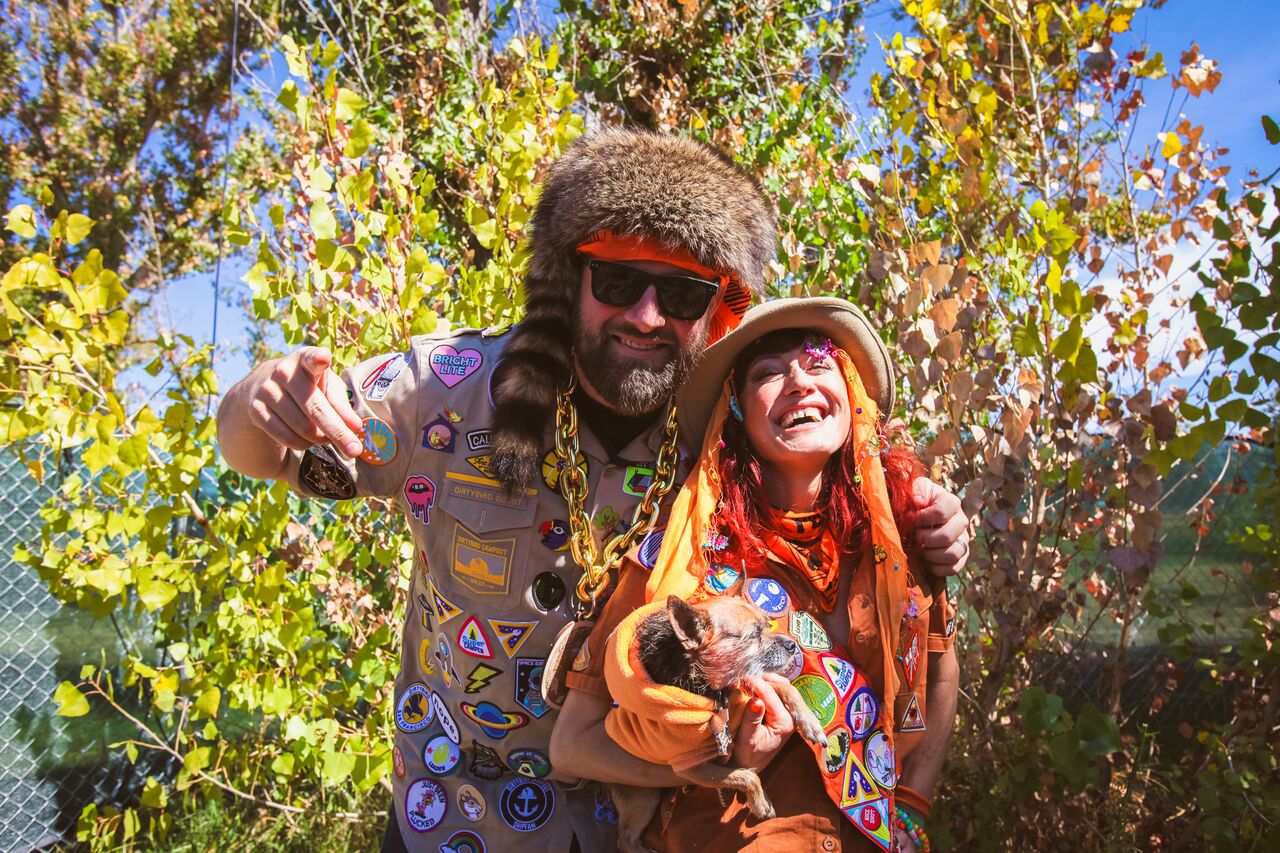 Walking to the venue proved to be a bit of a task (especially for those of us setting up camp on the opposite side of the Reservoir) but was doable and opened us up to view the campground in all its glory! 
We arrived at the venue after the cloak of night and the grounds were packed already. So, we chose to make our home tucked back at "Iz The Shit", one of three campgrounds at the very back of the venue. While we were all nervous about the walk, it turned out to be part of our fun-filled experience as we got to hit up the fantastic silent disco (which had the best sound quality of any silent disco I have been to), and travel by multiple outrageous renegade parties after the stages closed each night.
In addition, there were pedicabs for cost if your feet were feeling the wrath of the day, which we chose to take advantage of on the last two nights. So while the one-to-two mile(ish) walk could be viewed as a blunder, I took it as all part of the experience, testing my stamina and unveiling a world of dance music wonderment I may have missed if I had camped close by.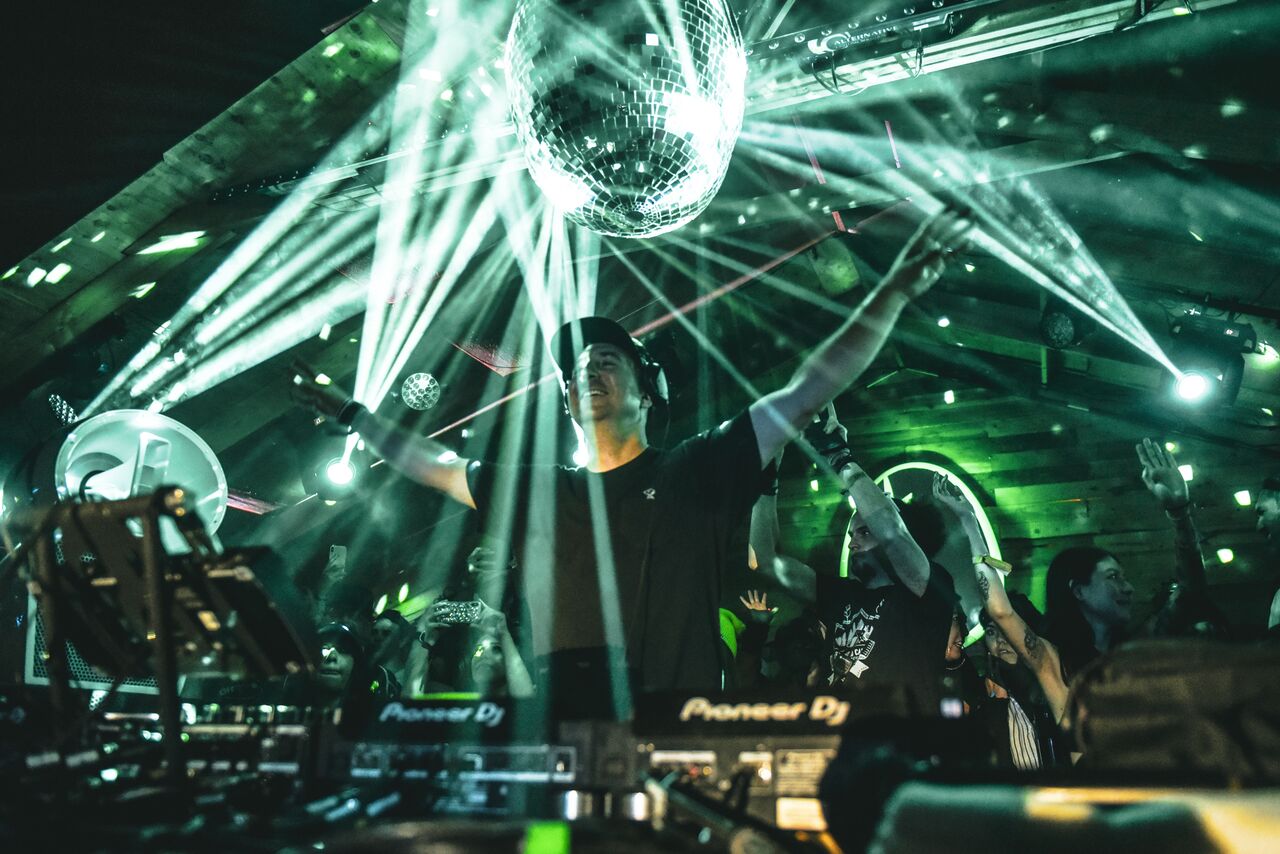 Now, how about we get to the music!
As the house music advocate that I have fast become this year, I found my calling at The Birdhouse. What I didn't know was that all of my pre-conceived notions would go out the window as some of my favorite sets would be delivered by the artists that I had never given a rightful chance. In addition, I would learn that house music comes in so many flavors, some of which were so emotionally engaging that it revealed a depth that I had never known was possible with the genre.
Friday was reserved for the those searching out something quirky, alienistic, and downright wacky as Dirtybird favorites Chris Lake, Mikey Lion b2b Sacha Robotti, Walker & Royce, and Will Clarke would rock my brain to the core (as expected). But it was Justin Martin that would flip the script, closing out the night with one and a half hours of melodic soul food that seemed a step above everything that I had heard up to that point. It was a true turning point in my weekend, as from that moment on, I craved more of the beautiful flow and powerful emotion that blared through those speakers.
Saturday was the day to party! It seemed as if everyone left their hearts on the floor as this was the point in which the "turn up" became very real. Probably one of my favorite festival nights in all of my history, I would become privy to a slew of artists that I had never listened to before. With my number one must-see J. Worra kicking off the party with a bang, artists like Kyle Watson, Catz 'N Dogz, and Gorgon City seemed to flawlessly play off of one another as the intensity swelled and simmered with each tick of the clock. And then it came time for Papa Claude to take the stage and instantly, I became a prisoner of euphoria under a sea of gritty tech-fueled beats that I won't soon forget! And when he dropped "Grenade" it was seriously GAME OVER!
Sunday dished out a vast array of styles with Kill Frenzy, Jesse Perez, Fisher, and Green Velvet stealing my heart and sparking a well-needed fire under my butt as I felt the exhaustion begin to take hold. The healing power of house music was in full effect that night. And do I have to even say anything about the famed Family Set? Always the perfect way to bid farewell to a weekend of unbridled mayhem as the idea of unity comes full circle, calling all who are still in functioning state to play one last track for their beloved fans.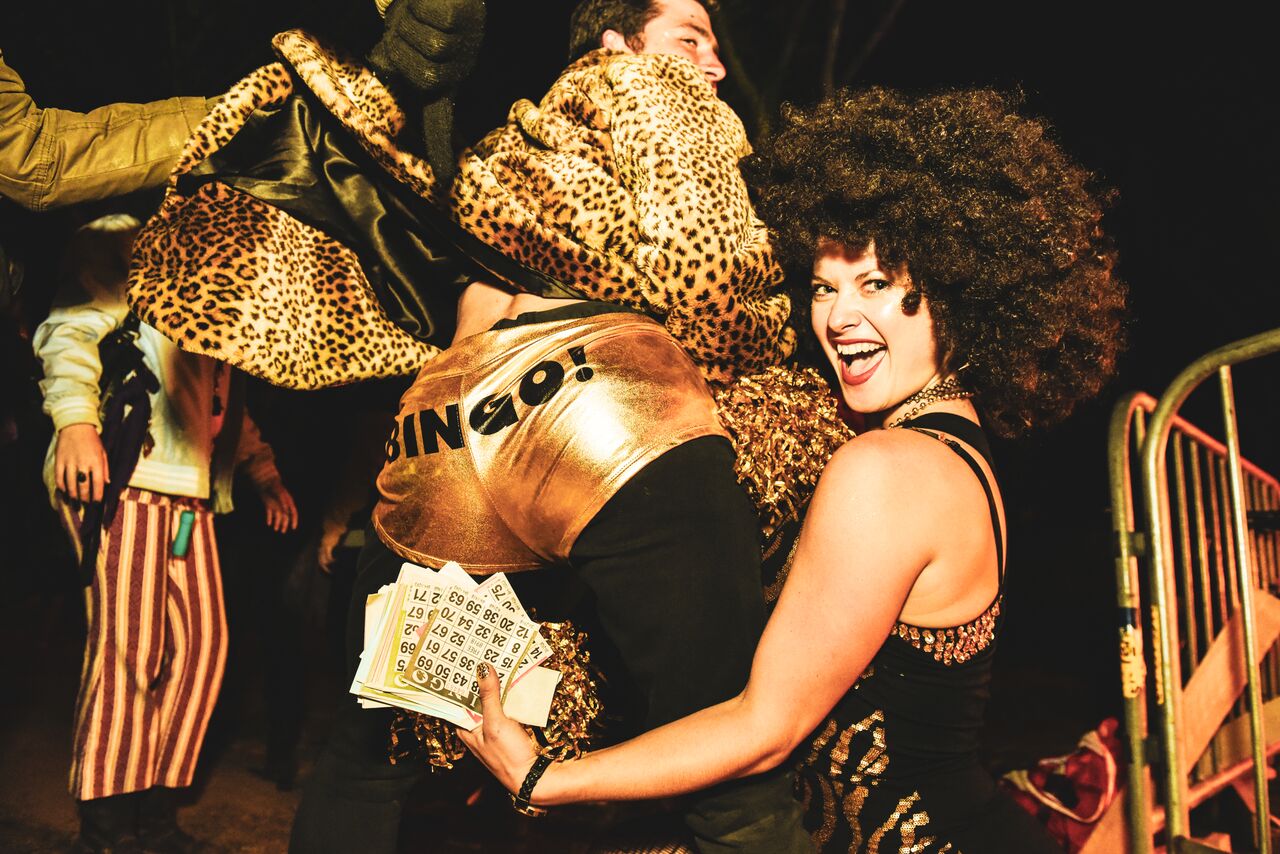 I think it is safe to say that Dirtybird Campout West has finally found its true home!
Gone are the days of dust filled lungs and tarantula nightmares as the Modesto Reservoir offers up grassy fields, sandy shores, picturesque mountain views, and tree-laden escapes for all our party-fueled desires. The perfect place to let our hair down without a care in the world, we have found the holy grail.
Personally, I will make every effort to continue to attend as I know that with each passing year, the party will only get better and better. So hats off to all involved in the delivery of a massively successful NorCal edition. It's time to shake off the growing pains and settle in for what promises to be the continuation of our game-changing dance floor experience!
Keep the dream alive with the Dirtybird Campout West 2018 Compilation!
---
Connect with Dirtybird Campout on Social Media:
Website | Facebook | Twitter | Instagram | SoundCloud