Kyle Watson has become a major fixture in the tech house scene, and with his extraordinary talent for creating genre-bending music and kinetic live sets, he deserves every bit of the recognition. 
---
Tech house is absolutely in the midst of a major revolution at the moment, with an unprecedented number of artists putting their spin on a genre that in the past was often reserved for people who had been in the scene for quite some time. Enter Kyle Watson, a man who has unquestionably taken the genre by the horns and put out some of the most interesting, innovative, and downright infectious tunes that tech house has ever seen over the last several years.
If you keep your ear to the ground, the tech house scene is always buzzing with news about who the next big thing is going to be, and Kyle Watson has been a regular feature of those conversations – and deservedly so. Hailing from South Africa, Watson has quickly become one of the genre's most in-demand producers and DJ's. His reputation for exquisitely crafted, genre-bending tracks and explosive live sets precedes him.
With the release of his brand new album, Into the Morning, on This Ain't Bristol this summer and a coveted slot at this fall's Dirtybird Campout West Coast, things keep looking up for Kyle Watson, and he deserves every bit of the praise and recognition that he's received. We were thrilled to have the opportunity to chat with this exceptional producer, so read on for the full text of our interview and stream his mind-expanding album below. You won't be sorry.
Stream Kyle Watson – Into the Morning on SoundCloud:
---
Your debut album, Into the Morning, was clearly a serious labor of love and draws on a wide variety of different influences and sounds to, as you put it, prove that you can write more than just house music. What can you tell us about your thought process and the inspiration behind its creation?
Yes, it was! I mainly wanted to prove to myself that I could do this. There's a certain level of pressure having to pump out club track after club track, and I just wanted to take all that pressure off for a while to create a body of work that was diverse and showcased some new music that people might not expect from me.
What do you feel like you accomplished by putting out a full LP, and is there anything you learned from the process that you'll take with you whenever you (hopefully) create the next?
There's a great sense of personal achievement putting out an album, being able to write all 10 tracks from scratch and form them into something cohesive and listenable. It made it all worth it when I started realizing that, after months of stressing about how it would be received, people actually received it really well! I guess what I'd take from this is not to be afraid to step entirely out of your comfort zone!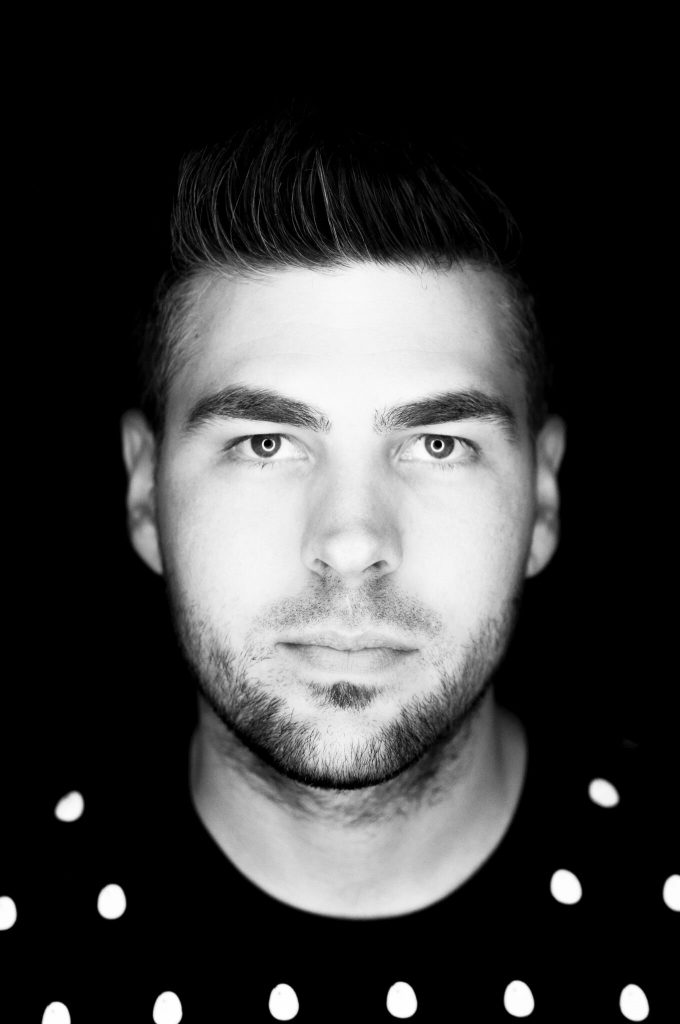 Your father was in the music industry, so you started off with a foundation at a very young age. How did that impact your path into the industry, and do you feel like you learned anything from him that helped you to be better prepared to make a career out of music?
I feel that if I wasn't introduced to music at an early age then I wouldn't be on this path. I have learned tons from him and I still do, not only technical aspects of production but also about the industry in general that have helped me make sense of this complicated industry. If I ever have a music business related question I always go to him first.
Coming from South Africa, you're bound to have a bit of a different experience getting into the scene than a lot of artists who come from the US and Europe. What can you tell us about that experience, and how does the music scene in South Africa differ from what you see when you tour elsewhere?
In South Africa we're far away from everyone else – we're exposed to less international talent than major territories and as a result, our scene grows a little slower than others and can at times be less diverse. Audiences here at home are sometimes not as open to hearing new things, but at least I feel this is starting to change and people are opening up.
Touring internationally was a big eye-opener for me because my sets had been much more one dimensional as a result of playing only in my home country. Once I started visiting new territories my sets really started becoming more diverse and I became more confident in trying new things, new techniques, dropping tracks I never would have before.
Speaking of touring, you're quite the in-demand producer these days! We were thrilled to see your name pop up on the Dirtybird Campout lineup – what can you tell us about what you hope to bring to your performance there?
This is a major bucket list item ticked off for me! I've been wanting to play the Campout since it began, and this year it's finally happening. I'm bringing all the house cuts from my album, plus some new remixes from me and a load of new Box Of Cats material that we've just signed up for release. Expect a nice blend of my older stuff with the yet-to-be-heard. 🙂
You've done a lot of work with both Dirtybird and This Ain't Bristol. What has it been like working with such major players in the house music game, and how does the experience differ from label to label?
Working with labels is different every time – each label is unique, and I've found great homes at TAB and Dirtybird just because of their unique approach to house music. I've always felt like they have a genuine appreciation of my music, and it feels like I'm working with friends whenever we touch base.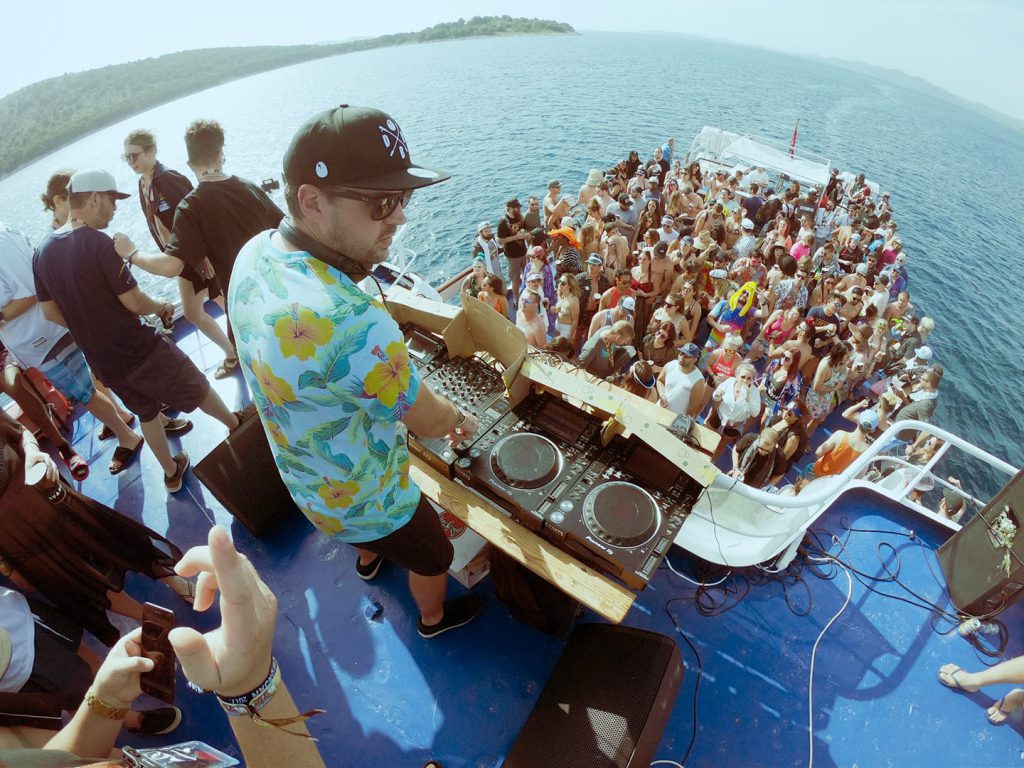 You've earned a reputation for being one of those "must-see" DJ's when you perform. How do you approach your sets, and do you approach club sets any differently from festival sets?
This really depends on the type of festival I'm playing at. I'll often go a bit darker at club shows, letting songs play out a bit longer and stretching out breaks, whereas at festivals it's sometimes better to mix quickly and drop in a few vocals/classics that at least most of the audience can relate to. I'll also usually use the club shows to test out my new records.
Any renowned DJ is bound to have a secret stash of incredible tunes that are guaranteed to get the dance floor moving. In your opinion, what are five tracks that anybody who loves your music should absolutely be listening to right now?
Tricky question!
Chris Lake – Lose My Mind
Rocksted, Korvo – So Bad
Mancodex – Ghetto Funk
Dateless, Lucati – Tension
Dom Dolla – Take It
Okay, fun question – if you were stranded on a desert island and you could only bring three things with you, what would you bring?
My wife (obviously), an iPod full of music, and a solar charger.
What else can we look forward to seeing from Kyle Watson in the months ahead?
Obviously, I've got the US dates coming up around Campout, where I'll be hitting Detroit, Seattle, Portland, Denver, and my first ever show in LA. Later on in the year, I'm also heading to Australasia for a tour which will be awesome. On the production front, I've been reworking some of the album stuff into VIP's, and I've still got a few big remixes due out before the end of the year too.
---
Connect with Kyle Watson on Social Media:
Website | Facebook | Twitter | Instagram | SoundCloud | YouTube