We got the chance to chat with Sacha Robotti about his latest EP Justin Tinderlake, his favorite sloth species, and more!
---
Sacha Robotti is no stranger to the underground techno scene. After releasing a slew of hard-hitting bangers through Dirtybird, it was just a few years ago that Robotti moved to Los Angeles and his career has continued to bloom more ever since. After relocating to the West Coast, Robotti has impressed audiences all across the U.S., captivating fans with his hypnotic beats at major festivals such as Lightning In A Bottle, Coachella, EDC Las Vegas, and more.
Although the sloth may be his favorite animal, his releases aren't coming in at a snail's pace. He recently released the Justin Tinderlake EP as well as a track with Desert Hearts' Mikey Lion, and has another single with Kevin Knapp coming out on Dirtybird as well. Make sure to look out for that to get your proper tech house fix.
We had the chance to sit down and chat with Sacha at HARD Summer ahead of his Sunday evening set. Read on to learn about his latest EP, the Dirtybird family, what he thinks of the current LA underground scene, and more!
Stream Sacha Robotti – Justin Tinderlake on Spotify:
---
Thanks for joining us here at HARD Summer, how are you doing today?
I'm doing great. A little hot, that's why we're taking refuge in this trailer here!
[Laugh]
Let's talk about your latest EP, Justin Tinderlake. Could you tell us a little bit about how you chose the name and the process that went into it?
Ah, well, we were just having fun with silly names and it just came up. Me and Jeff in the studio, we had this beat that we wanted vocals on, and somehow we came up with the lyrics "swipe left, swipe right" that Lauren Mia sang for us. So we thought something with Tinder in the name would fit!
Sydney: Has Justin Timberlake responded?
No, unfortunately!
Sydney: What a missed opportunity!
I'm not sure he's a fan of house music.
A couple of months back, you released a track with Mikey Lion from Desert Hearts on Dirtybird. What is it like working with the Desert Hearts artists?
Well I mean, every artist on the label is different obviously. Working with Mikey is great, we have a lot of fun in the studio every time we get together. I also worked with Rybo, but more as a DJ than in the studio, since he played a few shows supporting me during my Slothacid Tour last year. I love the other guys as well, Marbs, Porky, Lee, tight crew. Mikey and I manifested before we started making the track, we were like "OK this is going to be signed on Dirtybird" and we did it.
What in your opinion are some of the things that make the Dirtybird family such an incredible group?
The community is close and runs deep in the USA especially. The fans are very supportive I would say, it seems they love pretty much everything that Dirtybird puts out. The artists on the label usually are open to talk to everyone, they are kind and accessible. I think the label is like a middle grounds between "underground" and "mainstream", it's flexible to both polarities, and it can definitely break tracks and artists, which puts it in a powerful position. I think Dirtybird is like a bridge and kind of unites people from both ends of the "spectrum".
You moved to LA from Berlin a few years ago. What are your thoughts on how the LA underground scene has evolved and grown since you first moved?
It was almost three years ago. I would say the kind of music that I like to play is getting played more, it's just getting more and more popular and reaching a wider audience now. When I arrived in LA, I feel there was a lot of Bass Music and Dubstep and EDM, it was definitely new for me, coming from Berlin. I feel now many of these former hardcore Bass DJs are getting into House and Techno. It feels like it's a cool thing now.
Also, fans who didn't know about House and Techno like, even a couple of years ago, are more ready to get into things that have not necessarily landed on the main stage of major festivals, YET, but will be on the main stage in a year or two… right? [Laughs] I'll see you there!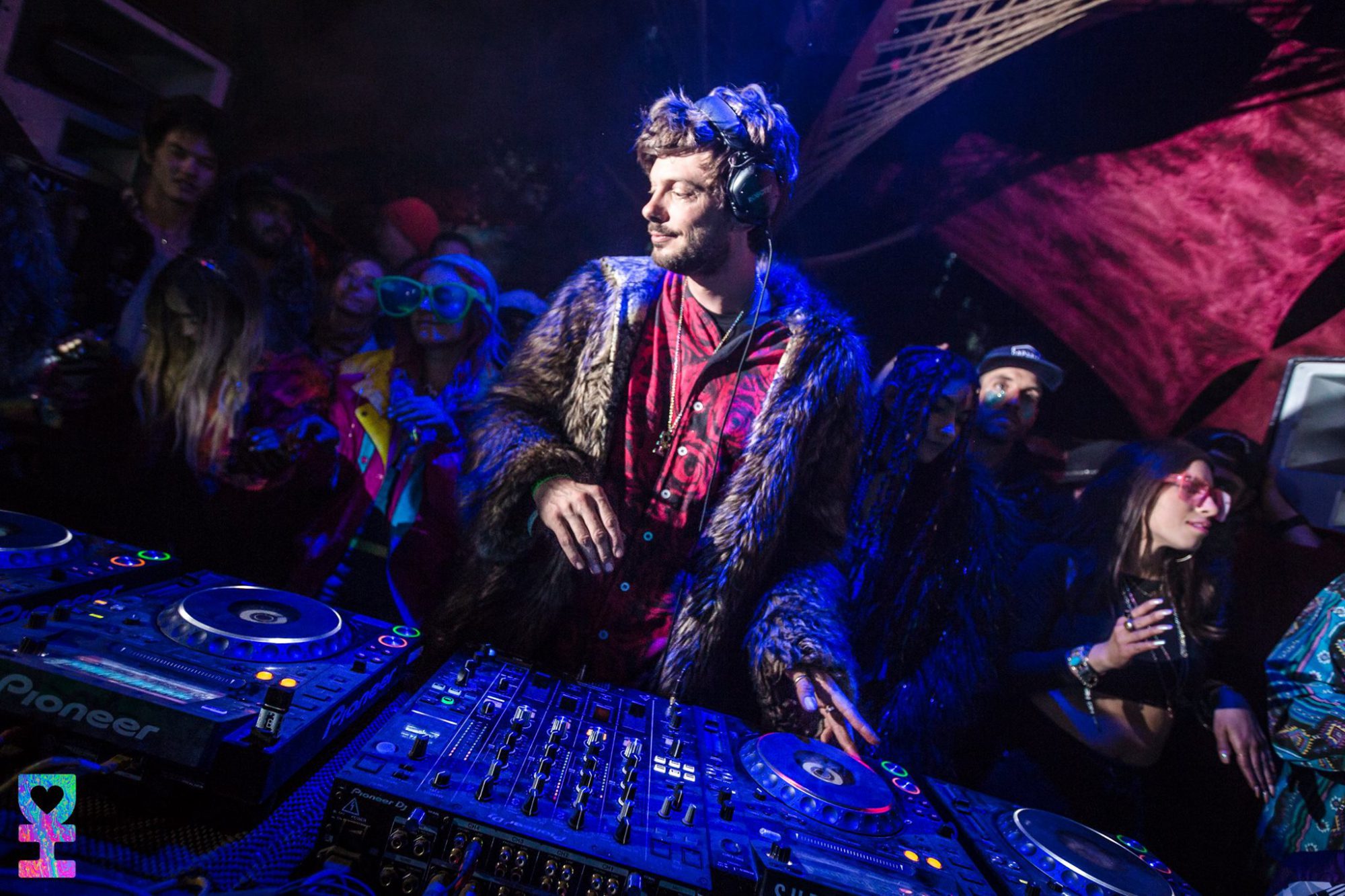 When you're not listening to electronic music, what kind of music are you listening to?
I like old music, I like classics. I like hip-hop from the 90's. I like EuroDance, Jazz, Drum N Bass, Rock. I like anything if it touches me somehow. I don't really listen to lots of dance music when I'm on my own, except if I produce it or prepare for my weekends. I used to play the Cello so I also love classical music.
Sydney: Who would you say your favorite artists are right now?
I don't know… I can't say… I mean there are so many… I have respect for people in this business who are producing their music themselves and try to create original art…
I'm not going to hype a single person, but I'm going to hype all my talented and hustling DJ and producer friends all over the world, wherever they are at in this music circus, my friends who are working really hard. You know who you are! I like people who work hard at their craft.
If you could give one piece of advice to a newer artist, like yourself, just starting out, what would it be?
Believe in yourself, don't give up, work hard, get good representation – an agent or management if you can. Watch out who you can trust, because there are a lot of sharks and leeches out there. Try to be humble, be a nice guy even if you have had bad experiences. Don't be an asshole.
That's some good life advice!
Yeah, I mean, I guess this is valid for lots of things in life. As an artist, be original and try to not copy, just be yourself or whatever / whoever your alias is supposed to represent. [Laughs] That was like twelve pieces of advice.
It's been really hot out here at Hard Summer this weekend. What are some of your top tips on how to stay cool at a festival?
Stay in the trailer, don't go outside. [Laughs] Drink tons of water. Go check out the misting fans, chill in the shade. Don't do too many drugs in this heat. Wear a hat! [Laughs]
Speaking of festivals, Burning Man is two weeks away. Are you going, and if you are, what are some camps we can catch your set at?
We will see!
Let's close out with possibly the most important question of the night, do you prefer the two or three-toed sloth?
The three-toed Pygmy sloth I believe is the most endangered, if I'm not wrong.
Solid answer and that wraps up all of our questions. Thanks again for joining us.
Thanks and have a great festival!
---
Connect with Sacha Robotti on Social Media:
Facebook | Twitter | Instagram | SoundCloud