Hailing from small-town Illinois and with roots in Chicago's house scene, tech house producer J. Worra is seriously heating up.
---
It's always exciting to witness the moment when a talented producer starts to get the recognition they rightly deserve. For LA-based, Illinois-born tech house artist J. Worra, that time is now, and we could not be more thrilled to see this incredibly gifted DJ and producer get her due.
If you've never given J. Worra's music a listen, fear not – you've caught her at the perfect time. After bringing the fire to her sets at Beyond Wonderland SoCal and Lightning in a Bottle earlier this year, she's now set to take the decks at Dirtybird Campout West Coast, Freaky Deaky Texas, and Kaskade's Sun Soaked Long Beach later this month. Add that to a reputation for incredible mixing and a brace of expertly produced tracks recently released on her own ARROW label, and you can see why we're so stoked to see what she has in store for us in the remainder of 2018.
So grab your favorite pair of headphones and lend us your ears for an exclusive guest mix you won't want to miss and read on to learn more about one of the scene's fastest rising stars.
Stream EDMID Guest Mix 124 || J. Worra on Mixcloud:
---
First of all, congratulations on the release of your new track! "Hourglass" blends your signature tech house sound with a dose of some seriously sexy vibes, especially with those incredible vocals from Mark The Beast. Can you tell us a little bit about the thought process and inspiration behind the tune? It's a side of you we haven't ever really heard before.
Thank you! I knew I wanted to do something vocal driven, so it was a mission to find the right vocalist for the vision I had. I came across Mark on SoundCloud and knew immediately I wanted to work with him. Once he wrote and recorded the vocal, I took a step back and decided I wanted to rewrite the track, I just didn't think the first one did his vocal justice. The only thing I kept was the chord progression but I was so happy with the final product. I think people will be able to connect with the words and that this one will be both for the DJ and the listeners, not just a club track which happens to a lot of more underground music.
You've worked with some extremely talented vocalists in some of your recent releases, including the banging "Modern Medicine" featuring Dances With White Girls. When you collaborate with a vocalist, do you typically start out with the vocal line, or is the process more collaborative?
It kind of depends, if I had it my way I would start with a vocal because I like building a track around that. In many of my experiences, I am sending out instrumentals with little elements in them to give the vocalist ideas – like a chord progression, or a lead melody. Every vocalist is different though which makes it fun. I am currently working with Kaleena Zanders and Venessa Michaels on a track. We have all been in the studio together and that has made the track we are working on feel very special.
You have a slew of festival performances coming up in August, including slots at Splash House, Moonrise Festival, and Elements NYC. Festivals are incredible opportunities for people to discover new music – when someone is coming to see you play for the first time, what do you hope they take away from the experience?
I want my sets to help them create memories! I want to make the people in the crowd feel special. I think as a DJ you have a unique opportunity to make people feel something positive, lose themselves in the moment.
Last week, Kaskade announced that you'd be joining him on the lineup for Sun Soaked in Long Beach, and we can't wait to see you make an appearance! Do you have anything special planned for your set?
I have a story set for that one, so I am really going to make it count. I have been working on a new intro that I am going to test out there first. I also had June off from shows so I have a ton of new music and edits to play out. Sun Soaked will be the first crowd to hear them!
You recently launched your own label, ARROW, and released your last two tracks on it. What drove you to start your own label, and can you share anything with us about your future plans for it?
I started ARROW because I realized I needed an outlet for the music I was making. I got to a point where I was sitting down and writing music for a label versus writing what I felt and letting my creativity guide me. For now, I am not accepting demos but I am sure I will at some point. I have been toying with the idea of doing a remix package for Modern Medicine, so maybe that is something to keep an eye out for down the road.
I read that you grew up in a small town in Illinois, but you also spent a couple years in Chicago later on. How did the scene there influence your sound?
I did grow up in a very small town, cornfields everywhere! I spent five years in Chicago. That is when I really discovered house music, mainly through Frankie Knuckles, Green Velvet, Gene Farris, and a ton of really talented locals. Not only did I discover the genre of house, but I met artists that helped me learn how to DJ and walked me through the painful first few years of learning how to produce. It is hard to even put into words how much living in Chicago meant for my journey. I love the city and am so proud to say it is a key part of my roots.
You're currently in the process of developing a line of merch with Strata. Can you tell us a little bit more about that?
I have three pieces in the line, a denim jacket, a black denim vest, and a t-shirt! The tagline printed on the back of the jacket and vest is "Repeat After Me," which is the title of a track I released last year, one of my favorites that I have ever written. I have been trying to look at merch a little differently, more like street wear. I want people to be able to dress them up a bit and wear them out to dinner, or a night out. I really think people will love these!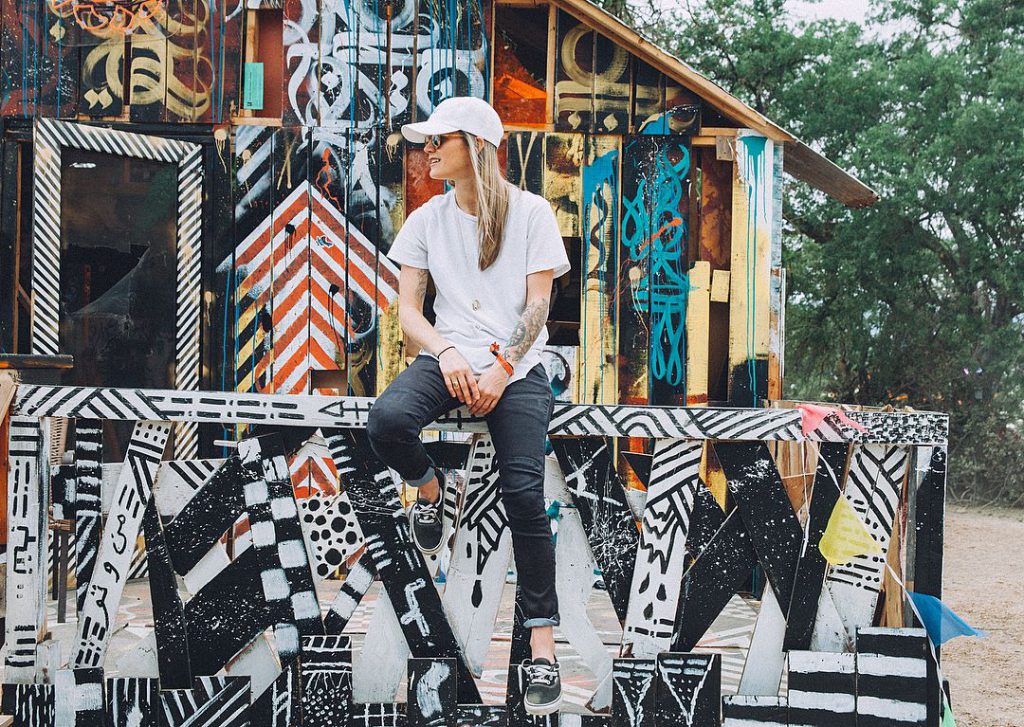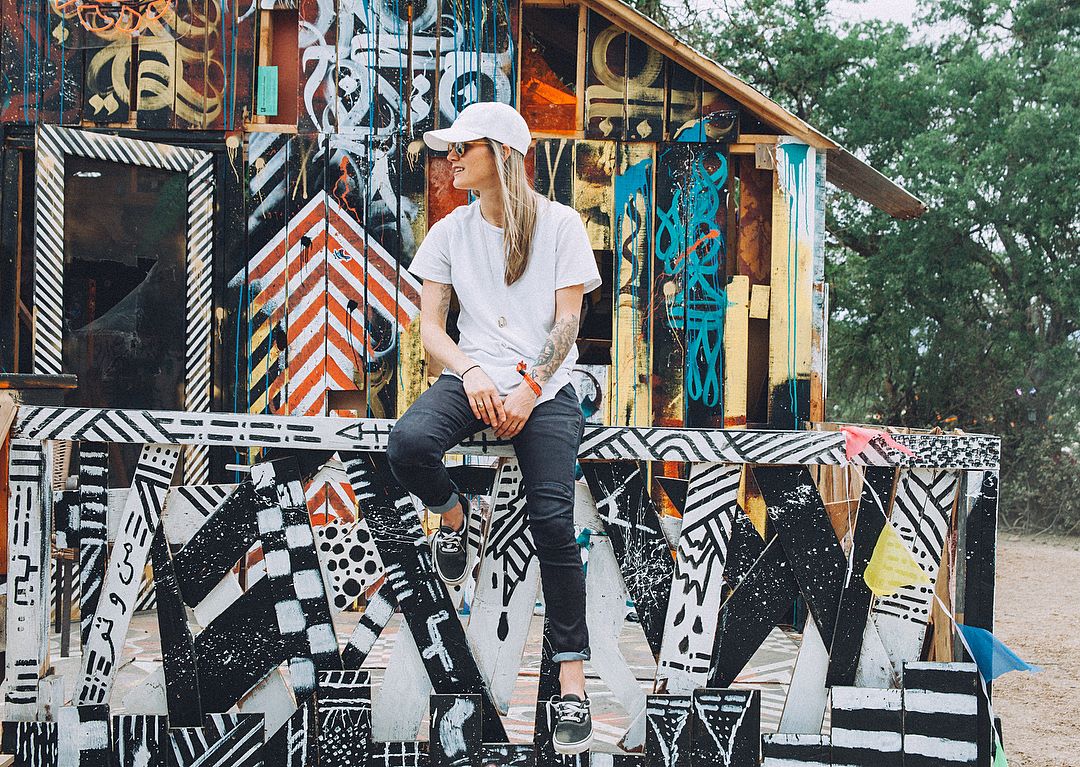 Most producers have a couple big dreams that they'd like to accomplish at some point in their careers. Sky is the limit – if you could do anything in your musical career, what would it be?
Simply put, I want to be able to make this a sustainable career. I want to do this for the rest of my life and that will truly be the greatest accomplishment in my mind. It is not easy and it takes a lot of sacrifice, thick skin, mental strength and health, and a great team of people around you.
Fun question – being from Chicago, you no doubt have an opinion about pizza. Where is your favorite place to get a slice in the Windy City?
There is a spot called Pete's Pizza that was my go-to for years! When you get pizza in Chicago, you have to make sure you get it with hot giardiniera!
What else can we look forward to seeing from you in the remainder of 2018?
I have a lot more music to release and some big show to come. Count on getting to know me a lot more this year- the best is yet to come!!
---
Follow J. Worra on Social Media:
Facebook | Twitter | Instagram | SoundCloud