From sunrise to peak hours, Indonesia's Louis Tanuatmadja, better known as LTN, delivers Trance straight from the South Pacific.
---
Bordered by the South Pacific on one side and the Indian Ocean on the other lies the island nation of Indonesia.  It is not the bastion of Trance that Europe is but it does offer up a unique local talent named Louis Tanuatmadja but most of the world knows him by his alias: LTN.
For 2018, LTN has been on a production spree.  He released vocal collaboration "24 Hours" with Leolani in December, "Hiding my Heart" with Christina Novelli and "Black Hole" with Arielle Maren & Stendahl in March.  He then doubled down with a two-track EP on Ruben de Ronde's Statement! with Gloven & Maanlicht in March. Remixes of Astroleaf's "Open Your Heart," and a collaboration with Enzo followed in April.  Needless to say, he's maintained a fever-pitch release schedule.
We sat down with LTN to discuss his work ethic, his favorite productions, and collaborations, what his new album might be and when it is coming, and sprinkled in some fun slice of life questions about his favorite superhero and more.  So let's dive deeper into the new lands of Trance!
Check out the music styling of LTN on his recent Above The Sky 001:

---
If we look at your recent discography, you'll see an uptick in "Sunrise" mixes. What makes an LTN "Sunrise" track and what drove you to follow that creative direction repeatedly?
My Sunrise remixes are more of a deep progressive sound combined with other elements; sometimes it can be House but mostly Trance for me. The direction tends towards being more ear-friendly so all can enjoy it where-ever they go about their day. I am very thankful that the response has been great so far. What drives me to produce "Sunrise" mixes is to allow listeners to wind down after a long hard day to more mellow beats.
Given where you started, what brought you into dance music from Indonesia, and what's an underlying trait of your local community in the South Pacific?
I've loved dance music since I was little. The main factor that motivates me to pursue my career actually came from when I was listening to Robert Miles and some dreamy house music with a cool chord and piano melody. I forgot the name of the track but its a great tune.
Dance music is getting better nowadays here. Pop dance still dominates the market, but on the other hand, Trance continues to grow too. People understand what Trance music is about as well as the direction where it is going to.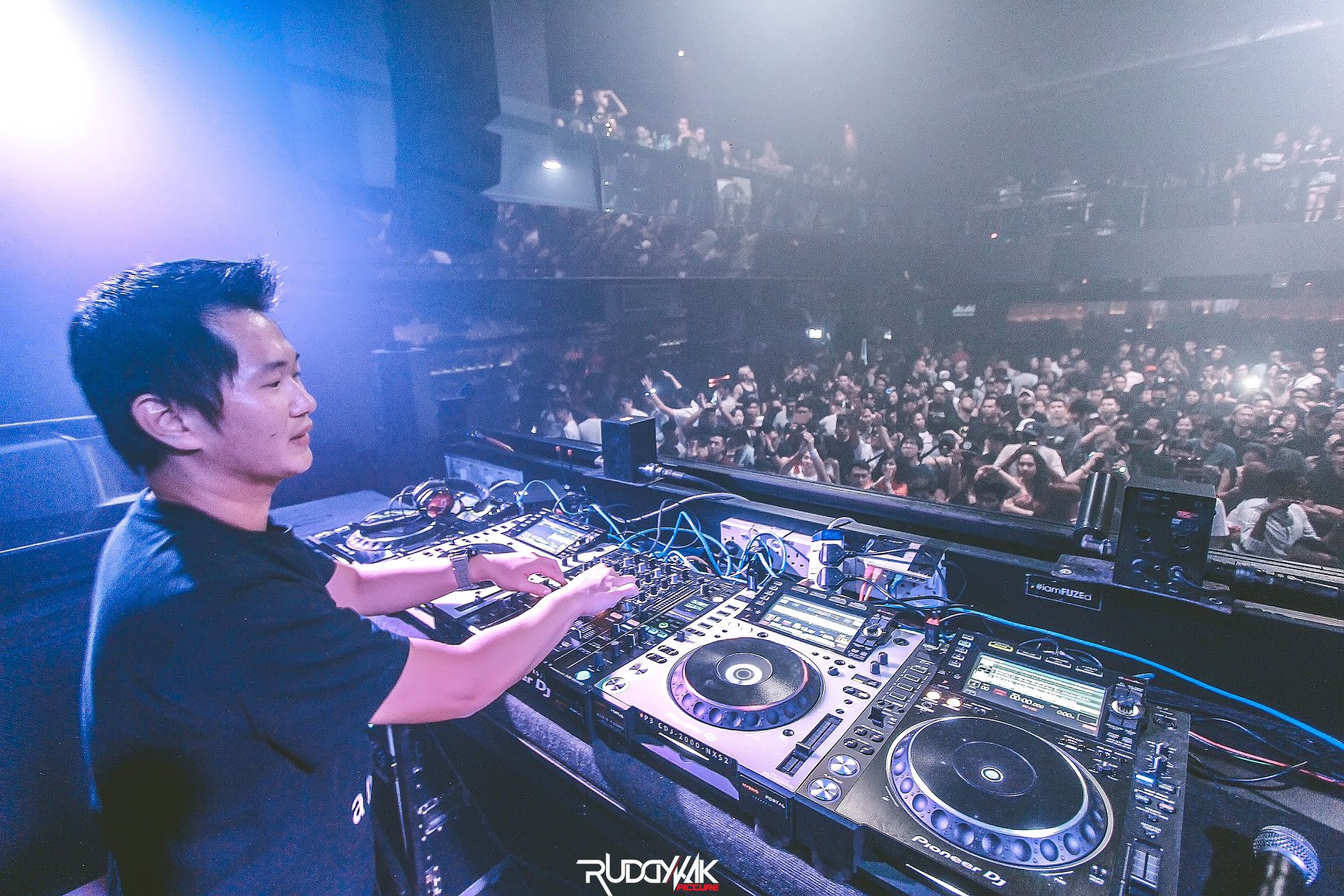 Your debut album, People I'll Never Forget, dropped in 2015. What was the hardest struggle during the process of writing the album, and what was the greatest lesson looking back now? Is there another in the works?
My first album took quite awhile to wrap up as I wanted every track to have a story. The hardest part during the construction of the album was in the collaborations with the vocalists. We did many versions and always had to choose the best one. But in the end, it all paid off! All of the vocalists are very talented and it was such a great experience for me.
There will be a new one too! It is 90 percent done, and fingers crossed, it will be out later this year.
You've been known to jump from label group to label group – Armada, Silk Music, Enhanced, and more. What keeps you seeking the flexibility of not having one base? Are there any pitfalls you've found personally?
In my humble opinion, there is nothing wrong to release on different labels. I just love to diversify my style, trying different sounds so I don't stick to the same style all the time. That said it all comes from the artists; there is no right or wrong in this situation. The main point is we do our best to deliver great music.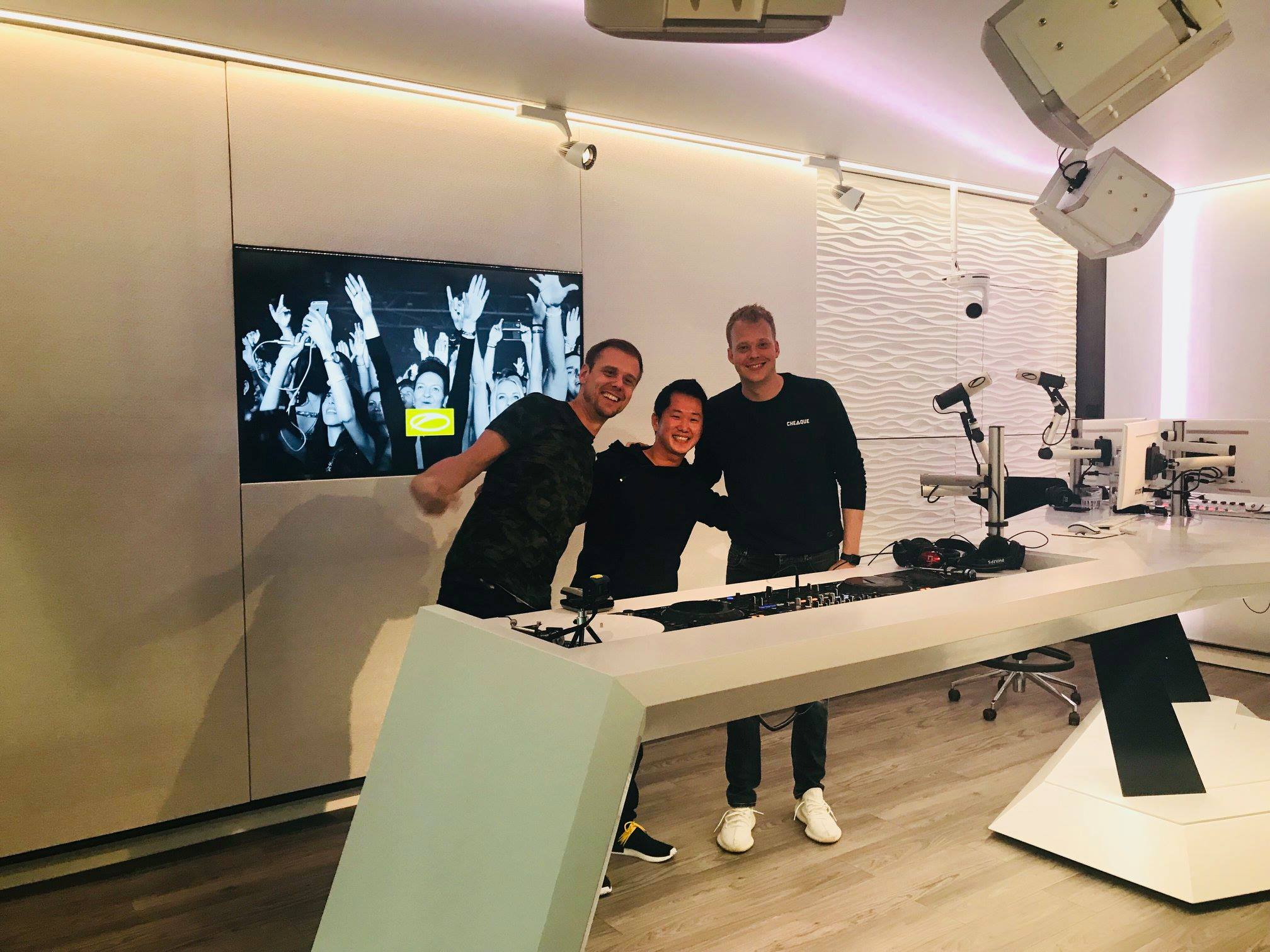 You've never been shy to collaborate with others. Has their been one partner in a collaboration that's taught you a bunch? Who else would you love to collaborate with that you've yet to?
Collaborating is a great thing for me. We all have the same purpose – delivering good music. But some artists do think they are superior to their peers which causes them to collaborate only with artists that they deem appropriate. For me, this doesn't matter. I can collaborate with any or all artists because all I worry about is that we remember where we came from.
I can't single out any one partner because all of them shared their great experience to me.  Still, some artists I want to collaborate with are Andy Moor, Ilan Bluestone, Estiva, and many more. 🙂
You posted last month that your latest single, "Hiding My Heart," is "one of the most special tune [you] produced." Would you elaborate on what made this tune so special for you?
"Hiding My Heart" is one of my favorite productions as I really love Christina's vocals. She is such a humble artist. The lyrics and everything are spot on! It reflects me as a person too.
Solarstone was one of the first acts to really showcase your productions and get behind LTN. Have you kept that relationship open? Any chance you'll find yourself back in his current projects like Pure Trance or Pure Progressive?
I always have respect for Rich [Solarstone]. He is a great guy, always gives me advice when I was started from the beginning, and when I struggled with which direction would suit me the most. I'm thankful for his feedback and great advice. It works well for me and I will never forget him as one of my mentors. Hopefully, if there is a spot that opens up, I would love to be one in his future projects.
Where's one location you've yet to play that you've really wanted to? Any specific festivals you really want to rock?
Of course, big festivals like Tomorrowland, EDC, and other great events would be amazing. This year I've had a great start and will get to play on the In Trance We Trust party during ADE [Amsterdam Dance Event] this year on AVA Records hosted stage. I especially want to thank Andy Moor and Somna for having me.
What remix are you most proud of that saw an official release?
I have to say my Sunrise remix for "Burned With Desire" by Armin Van Buuren ft. Justine Suissa.
And to wrap things up, something fun to think about with all these superhero movies coming out – Who is your favorite superhero?
This is pretty hard to say! I have so many favorite superheroes. I have to say Iron Man, from my perception, many people dislike him but he doesn't care, he has a strong mind and keeps pursuing his dream until it becomes reality. Although it is a fictional character it has a good message behind his struggle.
---
Connect with LTN on Social Media:
Website | Facebook | Twitter | SoundCloud