Craig Connelly teamed up with Roxanne Emery to release "This Life", sharing with fans why they chose the trance life. 
---
What does trance mean to you? This is the question that's been surrounding Craig Connelly and Roxanne Emery's latest release. For some, trance has the ability to take on the full spectrum of human emotion and take listeners on a journey. Its wide range: tech, vocal, psy, uplifting, goa, and more, means that there is honestly something for everyone and that the genre never loses its luster. This love of the ever-evolving genre is what inspired Craig and Roxanne to team up on their latest record, "This Life".
Though he's been in the scene for numerous years, last year saw the release of Craig Connelly's dynamic debut album, One Second Closer. It may be hard for some to continue creating magical sounds right after a full album release but Craig shows no signs of slowing down. From signing with Music First Agency and being announced on the Luminosity 2018  lineup to releasing "Lost Without You" featuring Kate Miles, "A Reality", and "Trouble in Paradise", the latter of which topped the Beatport chart, Craig's year has been nothing short of amazing.
In his latest release, Craig Connelly teamed up with acclaimed vocalist Roxanne Emery.
This isn't the first time the pair has worked together! In the past Craig was working A&R for Garuda, Gareth Emery's label and Roxanne worked in Gareth's management team. Roxanne is widely known for her dulcet tones, as heard on this current track and her latest collaboration "A Thousand Seas" with MaRLo, but she is also a fantastic songwriter. Just this year she co-wrote massive hits such as Roman Messer's "Fireflies" featuring Christina Novelli.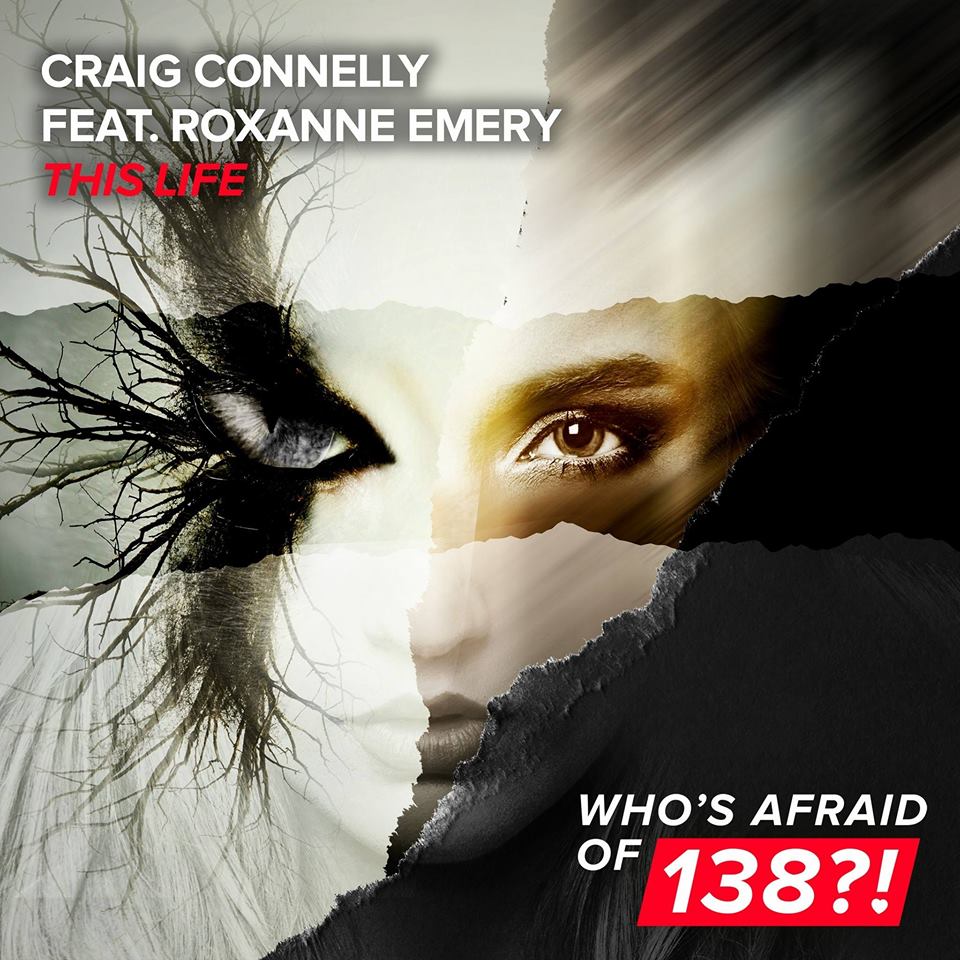 When you combine Craig Connelly's penchant for magical build-ups and melodic sound with Roxanne Emery's gorgeous voice, the output is sure to be nothing short of magical. That's exactly the feeling I had when listening to "This Life." On this track, the pair strove to share how they feel about trance. As shown through the track and even in the album art, there's both light and dark side but in the end, trance is the path they chose and they have no regrets.
Craig in his amazing and uplifting musical layering and Roxanne in her deep lyrics, perfectly display to listeners how much trance has given them.
My favorite part is Craig's ability to make me feel like I'm flying in a sea of feels which is something I personally love about trance's power.  Additionally, the fact that Roxanne references two amazing tracks in the lyrics, "Now you never have to wonder/Wonder why/I wait for the Satellites and Castles in the Sky" along with a reference to "7 Colours" reminds me about how many amazing trance tracks there have been over the years.
Take a listen to this magical track and let us know what you think. Better yet, pop onto Craig Connelly or Roxanne Emery's socials and let them know what trance means to you! in the coming week, we are looking forward to hearing more about their personal love affair with the genre.
Purchase "This Life" on Beatport or stream the tune on Spotify or SoundCloud!
Stream Craig Connelly ft Roxanne Emery – "This Life" via YouTube:
---
Connect with Craig Connelly On Social Media: 
Website | Facebook | Twitter | Instagram | SoundCloud
Connect with Roxanne Emery On Social Media: 
Facebook | Twitter | Instagram | SoundCloud