Above & Beyond kicked off their Common Ground Tour in style with a three-hour set at the Los Angeles Convention Center!
---
If you asked me where the Common Ground story actually began, it wasn't specifically that one night at the Los Angeles Convention Center, or even when tickets went on sale. Instead, it began four months prior surrounded by friends at The Gorge in Washington. It was there that the announcement of the upcoming album was made, and the buzz surrounding an upcoming tour began.
Those who have gotten to know me over the years or have read my reviews on the site will know that Above & Beyond is one of my favorite trios in the electronic music sphere, and I have seen them more times than I can remember. I've caught them in the rain at Electric Forest and Ultra Miami, I've driven hours to see them at Avila Beach, and I have never missed their set since attending EDC Las Vegas. One place I have never truly caught them as DJs, though, was in Los Angeles.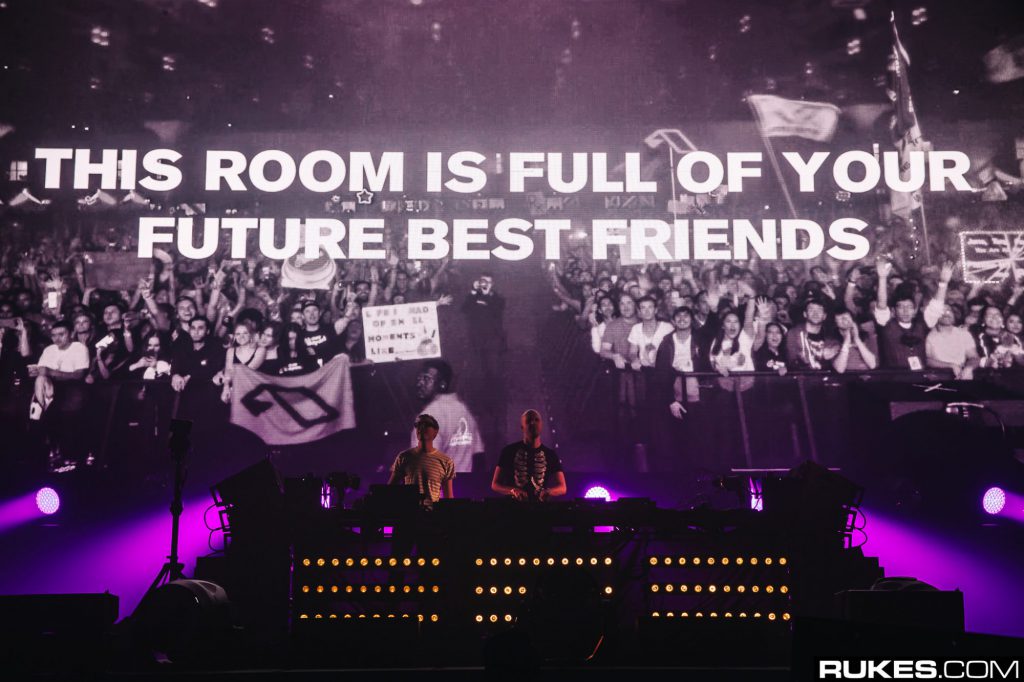 That's right, over the years of seeing them make electronic magic while on stage, the one city that eluded me was the City of Angels.
While I attended Above & Beyond Acoustic II at The Hollywood Bowl, I had missed them during their first stop on the We Are All We Need tour, a show I regret being unable to attend. So, when it was announced that Above & Beyond would be heading to LA to kick off the Common Ground tour, and it would be their debut at the Los Angeles Convention Center… I knew I needed to be there.
As is the life of someone working in the industry, I put my money where my mouth was and purchased tickets for the show while ending my weekend at Dirtybird Campout in October. From then on, the excitement only grew. When I posted that the purchase had been made there was an overwhelming amount of people who replied that they too would be heading to LA in December to close out their year with Above & Beyond.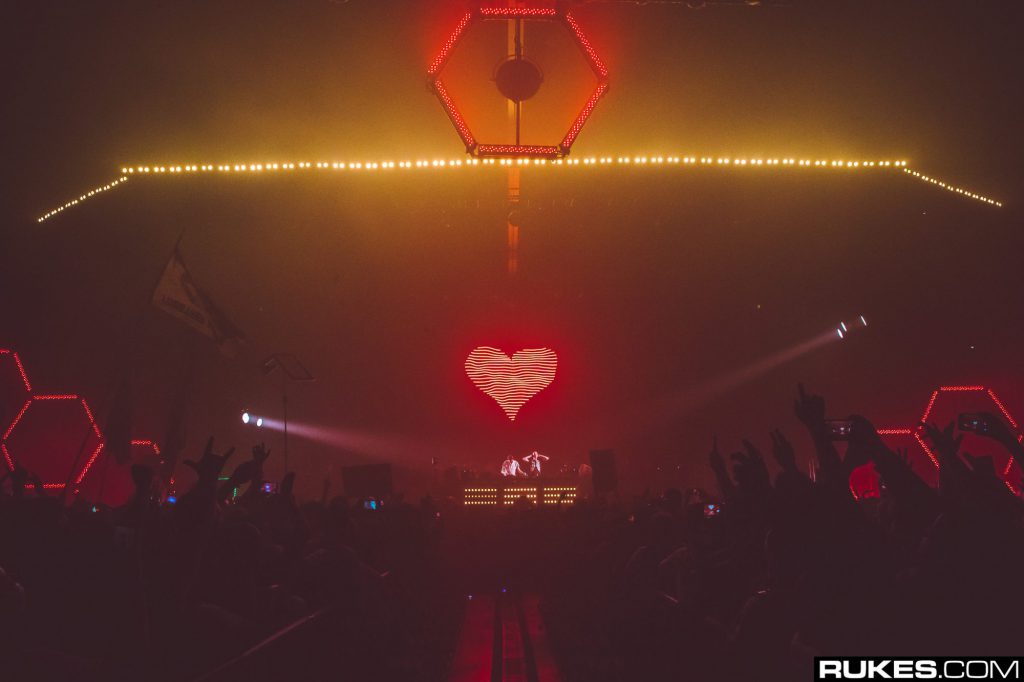 The days passed by and more information was released that made it clear that this was going to be one of the best decisions I had made in a while.
The news that the set for the LACC would be a three-hour journey had only boosted my anticipation, and it was followed by the news of exactly who would be opening the show and setting the tone for the night. Spencer Brown, GRUM, and Gabriel & Dresden would be leading us into the extended set, and I couldn't be any happier. All three are quality artists, two of which I had never seen before. It was going to be a monumental evening.
Flash forward to the night of Common Ground LA, and unfortunately, things didn't go as smoothly as initially expected. Having never attended an event at the LA Convention Center before, I had no idea that the Box Office was across the street or that there were two entrances to the venue. Cue an hour of me running around trying to find my friends and team members in the confusion, effectively missing Spencer Brown's opening set.
Once I finally made my way into the venue, though, I noticed immediately how enormous the LA Convention Center really was. Making our way up the stairs with a flock of other Anjuna Family members, the actual stage area inside was spacious as ever and offered plenty of room to dance. On each side were beer gardens, food options, and a merch booth, all with their own enormous lines.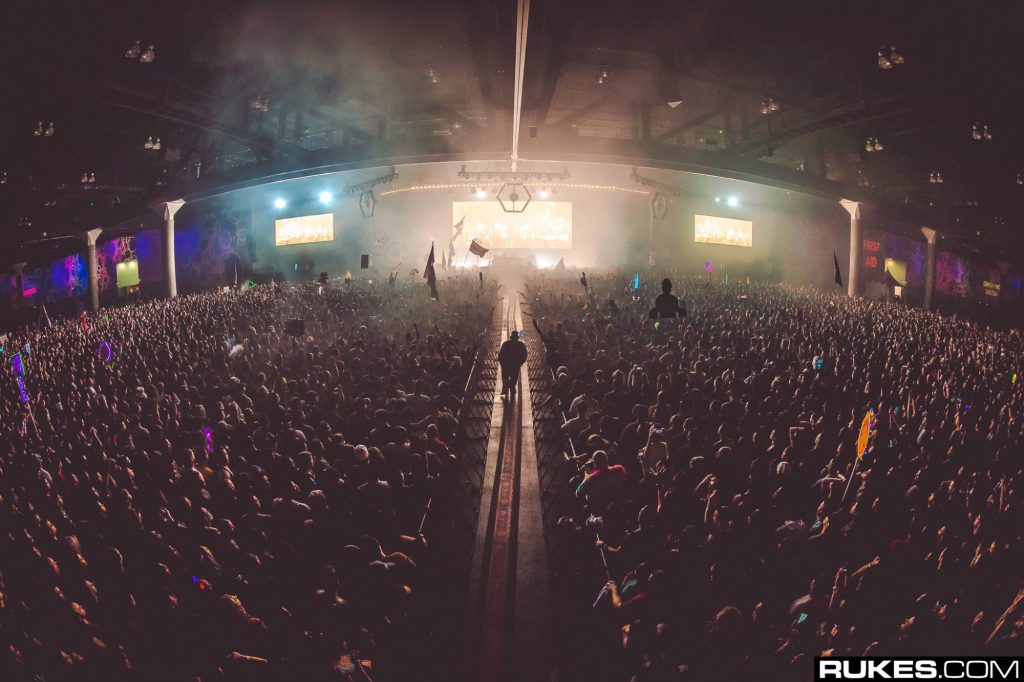 I guess if I had to pick one annoying thing about the night since everything else was pretty much on point and fantastic, it was the insanely stupid alcohol restrictions for this event.
I am not a fan of beer gardens in general, and I'm not a fan of the way that the ones at this venue were run either. If you found yourself needing to use the restroom you would have to wait in a long line just to re-enter, and more often than not it wasn't worth it. Add on the fact that drinks were pretty pricey and that they stopped serving alcohol well before 12 am, it made for a lame situation for those of us who didn't drive and didn't partake in party favors.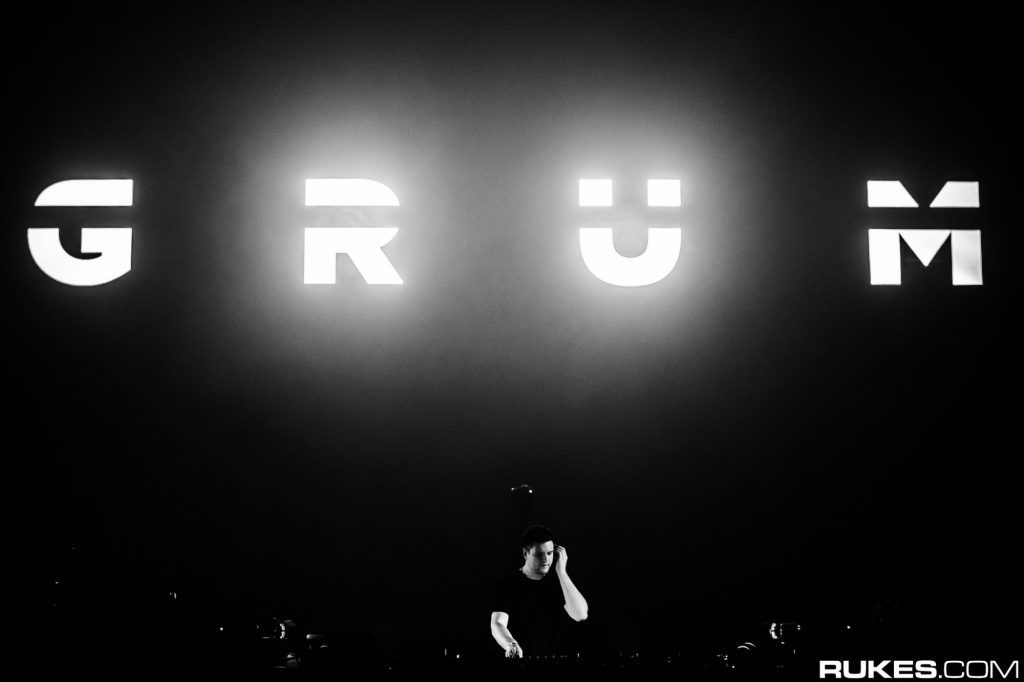 Anyway, back to the night, which was absolutely incredible from a musical standpoint.
Although I missed Spencer Brown I heard that his set was great, and I am excited to see him dot the lineups of future events I attend because I think he's a great artist on the verge of superstardom. GRUM was up next and really set the tone for the evening with some deeper, brooding sounds that show off his unique style. As one of the artists who doesn't really fit stylistically with much of the Anjuna roster, he's always a great time and his music is some of my favorite on the label.
Opening directly for Above & Beyond was the duo I was most excited to see, Gabriel & Dresden. While their tunes have been some of my absolute favorites over the years, for some reason or another I had never once seen them until this show. I had fallen for their style of emotional dance music back in the day through their own work or under their Motorcycle alias (looking at you, "As The Rush Comes") and my passion for them was only reignited when they began to release tracks off The Only Road. Their set was everything I could have hoped for and more, and I thoroughly enjoyed the journey they took me on.
But that's not the end of the night, as the stage was set and it was time for the main event… some absolutely unreal vibes with Above & Beyond.
From start to finish they played tracks that had the crowd crying, dancing, and getting the release that was much needed. Entirely enraptured by the moment, I wasn't paying attention directly to which tracks were playing, but ones that stuck out to me included the updated "Alone Tonight" and Ilan Bluestone's edit of "Black Room Boy". They also dropped Orkidea's "Nana", which was a welcome surprise in the set.
As someone who appreciates not just their originals but their remixes too, I was gracious to hear them play their takes on Delerium's "Silence", New Order's "Blue Monday", and Faithless' "Salva Mea 2.0". All three of which are tunes that are classics in their own right, but given that extra added magic that Above & Beyond seems to provide.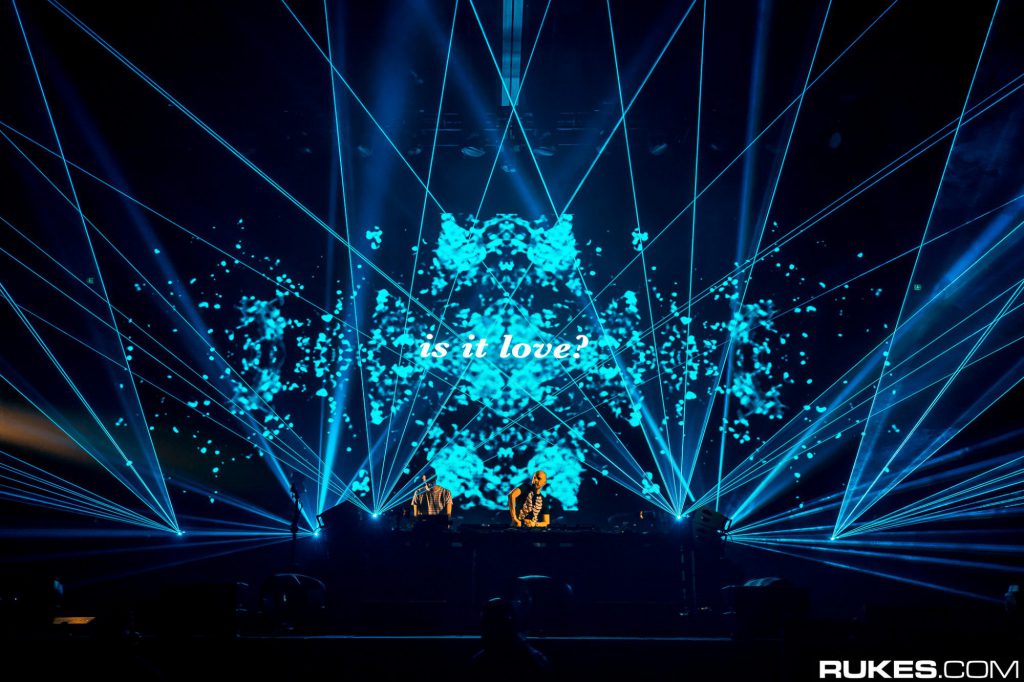 They began to close out the night with "Sun & Moon", shout out to legendary photographer RUKES for pushing the button, and then sealed the show with "Good For Me" and "Away". Both tracks feature the heavenly voice of Zoë Johnston and provided a perfect end to the evening. As the last song played, Above & Beyond made their way to the security fence surrounding the stage, connecting with fans, snapping photos, and shaking hands before the last note finished, a perfect end to Common Ground's first stop.
Overall, Common Ground LA was one of the best evenings I've ever spent with Above & Beyond, and one that is going to stay in my memory bank forever.
Not only was the soundtrack for the evening absolutely fantastic, but I was surrounded by some of my best friends. I couldn't have asked for a better way to kick off the end of 2017. If the Common Ground Tour is making a stop in a city near you, I highly recommend you catch their show.
---
Connect with Above & Beyond on Social Media:
Website | Facebook | Twitter | Instagram | SoundCloud