Presale on 7/14; Register for the California Shows HERE
Gareth Emery has had one hell of a year. From releasing a top-selling album that reached #1 in multiple countries, to closing out Dreamstate SF and playing EDC Las Vegas, among other notable events, 2016 has been a pretty massive year for the Los Angeles based DJ. For the latter half of the year, Emery has multiple events in store for fans including a California-based album tour.
100 Reasons To Live – California Stops: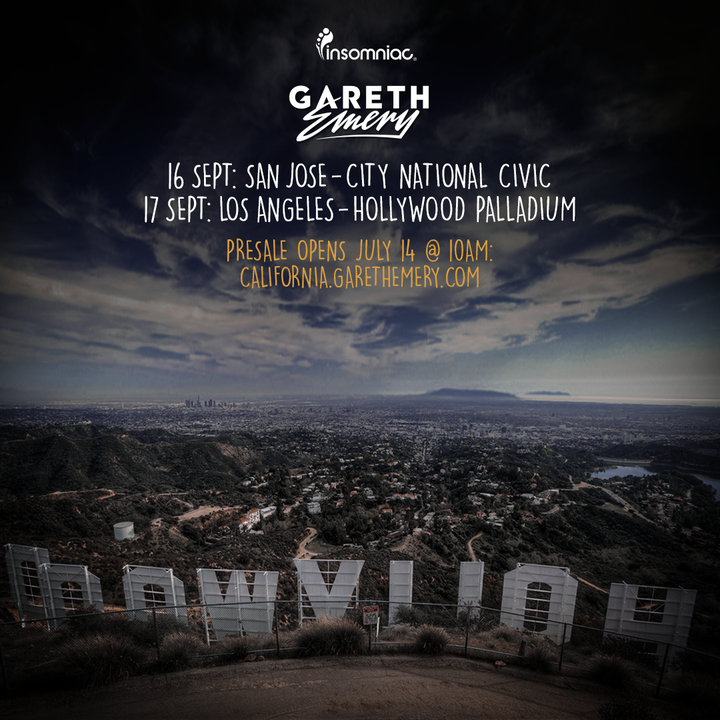 Earlier this year, Emery embarked on a North American "100 Reasons to Live" mini-tour, which focused on the music without visual "distraction" (check out our review of his SF show). However, this upcoming tours will generate a much larger crowd and include more visual spectacles than the mini-tour. Emery made it no secret that his November 2015 6-hour Electric for Life tour stop in Los Angeles was one of his favorites, and he plans on bringing that same inanity and fervor to his Los Angeles and Bay Area "100 Reason to Live Tour." As listed in the photo above, the San Jose show will take place on September 16th at City National Civic and the Los Angeles show will take place on September 17th at the Hollywood Palladium.
Want to know more about Gareth Emery? Check out our interview with the man himself HERE.
---
Follow Gareth Emery on Social Media:
Website | Facebook | Soundcloud | Instagram