Let me start off by saying that the Electric Daisy Carnival's 20th Anniversary was an experience that has easily trumped any experience that I have had to date. For the 5th year in a row I found myself making my way to the speedway for an intense weekend full of friends, lights, shenanigans, and beats that ranged from downright filthy to euphoric and transcendent. As the years have passed I have become ever more passionate about electronic dance music and the festival scene that we all call home.
The Electric Daisy Carnival in particular has nestled its way into my soul and has truly become my source of happiness and passion for 3 short nights every June. This year was extra special for me as I would find myself sharing my rave playground with my dearest friend and opening her up to my world under the electric sky. If sharing my souls heartbeat with my best friend wasn't good enough, reconnecting with my friends from years past and dancing the nights away with my incredible EDM Identity team members was the delicious cherry on top! With that being said to truly explain every magical moment I had at EDC this year would fill a novel. So, I have put together a list of my top 10 experiences and what made those particular moments so special for me in hopes that my words inspire you to make the journey next year.
Maria's 10 Memorable Moments at EDC Las Vegas 2016:
---
10) Raging out to "Fuck Me Up" during TJR's set
This moment was one that will forever be burned into my memory bank. Leading up to the festival, TJR's latest track "Fuck Me Up" had fast become mine and my best friends "go to" track. The lyrics are hilarious and the beat infectious. As we prepared for our epic weekend we would play the track on full blast and lose our minds with excitement. So, it was without question that we would be front and center for TJR's set as the festival kicked off on Friday. And what a glorious moment it was! As soon as we heard that familiar beat we glanced over at each other and started to scream! Losing our minds to that track and dancing like no one was watching was incredibly freeing and an experience I was so blessed to get to share with my soul sister. Check out the track here.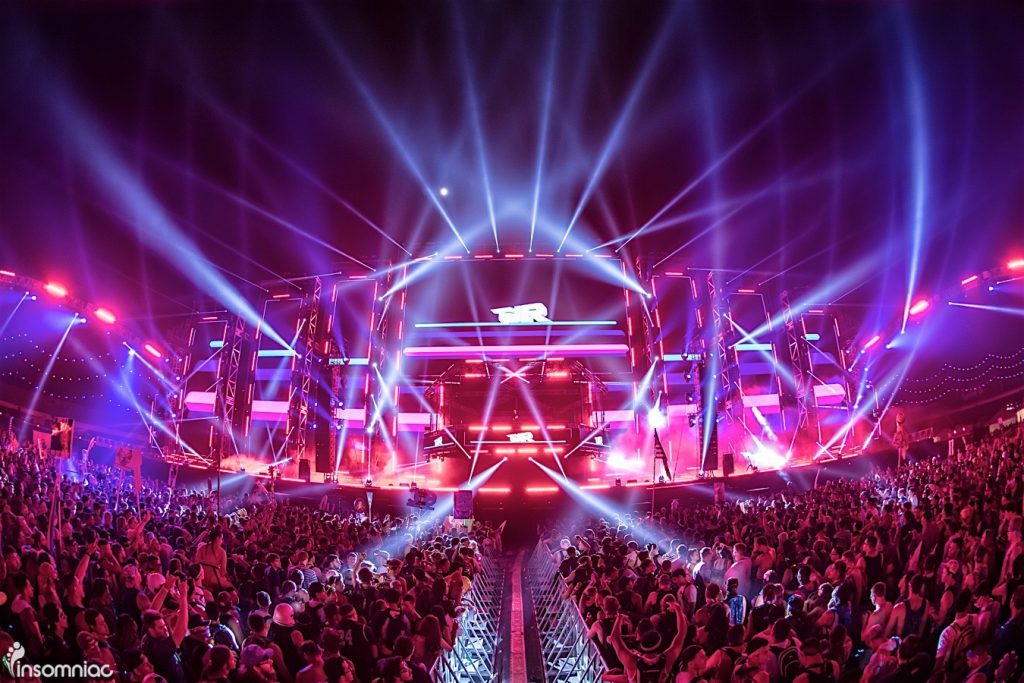 9) A walk down memory lane
Memory Lane was a new addition to the festival this year and to be honest I had no idea it was even there until I made my way from neonGARDEN over to kineticFIELD, choosing a different path than I normally would take. This proved to be a wonderful choice as I approached 2 very large video panels in a walkway near Carnival Square. At first I didn't realize what I was walking into and then I heard the familiar music from years past and saw the date 2012 on the bottom of the screens! What made this moment stand out was that 2012 was the first year I attended EDC! As I walked past I was filled with nostalgia and began feeling an emotional lump in my throat. Here I am, full circle. And seeing the visuals from the year that it all began for me was incredibly intense.
8) Partying with Nigel Ficke for a brief moment in time
As I think about this moment all I can do is giggle. Nigel Ficke is one of my most beloved EDC personalities and someone who I have followed for years. In fact, 2 years ago I met him for the first time and was so stoked that I jumped into his arms, wrapped my legs around his waist, and proceeded to be swung around in a circle by him as we laughed and shared in a moment of happiness! I don't know if it his crazy Australian accent, his naughty yet playful charm, his hilarious dance moves, or his little nipple pasties and spandex pants, but whatever it is I have fallen head over heels! This year we were reunited at the Dreamstate stage and as the EDC cameras fixed themselves on him and a group of rowdy party animals, I had to get in on the action. I ran over to join in on the dance party and we had a brief moment of energized mania, Nigel Ficke style!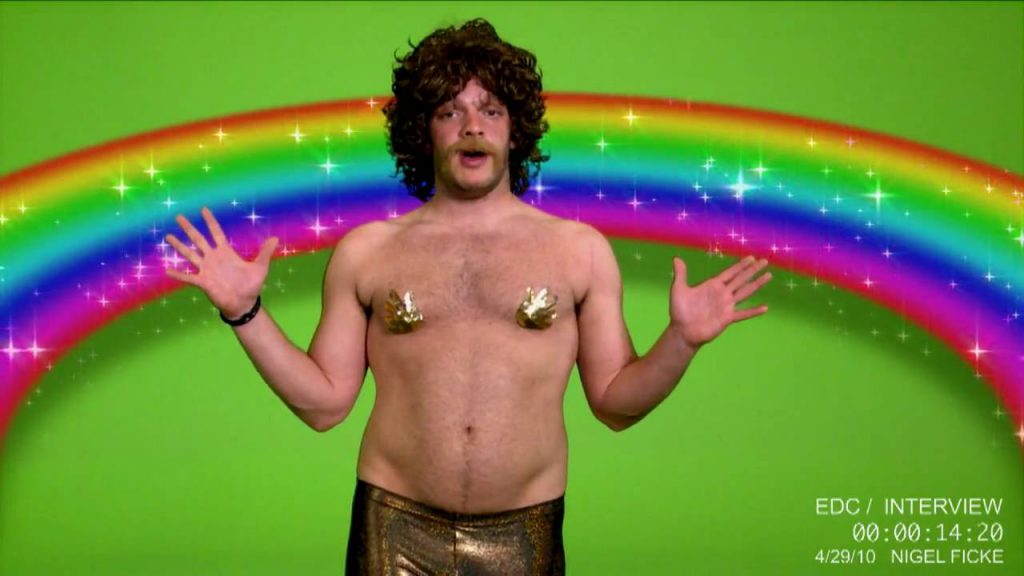 7) Axwell /\ Ingrosso hitting us with all of their most famous tracks
Axwell and Sebastian Ingrosso have a sneaky way of pushing all of my "feels" buttons. This year was certainly no different. I would dub this year's set as their "most famous hits" set. Tracks like "One", "On My Way", "Can't Hold Us Down", Greyhound", "Antidote", and my all-time favorite Sebastian Ingrosso track, "Reload" were just a few of the hits that they dished out. It was the type of set that got the good vibes flowing and made me think about my growth in the scene since I began raving in the early 2000's.
At the end of their performance Axwell took to the mic to deliver a message about EDM that still resonates in my heart. In summary, he spoke about how EDM is clearly not dead and people don't have any idea how huge it has truly become! He told us to look at the crowd and realize the impact EDM has had on our culture! As I scanned the crowd I got chills. We are here and in masses, EDM isn't going anywhere, and I am so happy about that!
Check out Axwell /\ Ingrosso at EDC Las Vegas 2016 on SoundCloud:
6) The moments that the Orlando tragedy was acknowledged and all the love that was shown for the victims
Recently the club/EDM community lost part of its family to a crime that was cowardly, violent, and intensely evil. Pulse nightclub was the target and 49 souls were lost in a fire storm. This tragedy had rocked my soul as the victims were innocent men and women simply out for a fun night in the city. They were our family and our friends. They were part of our community. Electric Daisy Carnival, it's performing DJ's, and headliners all over the grounds made it very clear that Orlando was in the forefront of our thoughts and that we would never forget the victims and their families.
On multiple occasions throughout the weekend we would all be led in a moment of silence to remember Orlando and numerous statements were made during and in-between sets regarding the tragedy which reminded us that we need to stay strong and hold each other close. Love is our brand and we need to continue to spread the word of peace, love, unity, and respect for each and every person on the planet. Rainbow totems and "Remember Orlando" totems were in full force and it was humbling to see all the support and love.
5) Astrix B2B Ace Ventura
I don't know about you but I love my trance beats dark. And when I heard through the rumor mill that psy masters Astrix and Ace Ventura would be doing a B2B set at EDC, I almost fell off of my chair! To witness two of the greatest trance artists on the planet take the stage together and deliver a set full of alien vibes and underworld tones was right up my alley. They did not disappoint. I remember a moment during their set that the world just disappeared around me and I was alone in the music, dancing and vibing with their intensity and power. The rumble of the speakers at circuitGROUNDS was unlike anything I have heard before and I remember thinking that it was moments like this that remind me why I am so passionate about the trance genre. It's a feeling that takes over your body, a feeling that simply cannot be explained.
Check out their set recorded by a fellow headliner on YouTube!
4) Fireworks during Markus Schulz's Dreamstate set
"Wow, wow, wow, oh my God, holy sh*t, and is this even real?" were the only thoughts that could be processed in my brain during the spectacular fireworks display on day 3 of the festival. Although each night was packed with an incredibly powerful fireworks show, day 3 really hit me straight through the brain. I was at circuitGROUNDS and Markus Schulz was just taking the stage. Out of nowhere the sky lit up with every color in the rainbow and my jaw hit the ground. The proximity of the stage compared to the fireworks was unbelievable. I felt like I could reach out and grab the color right out of the sky!
The fireworks stretched across the length of the speedway and exploded with such vibrancy as the crowd roared with excitement, it was like a 20 minute finale. It kept going and going and going with no sign of stopping, and I was sent to the moon. Hands down the most stunning fireworks experience I have ever had or will have. And to have Markus Schulz as our fireworks maestro made that moment more special than I can ever explain.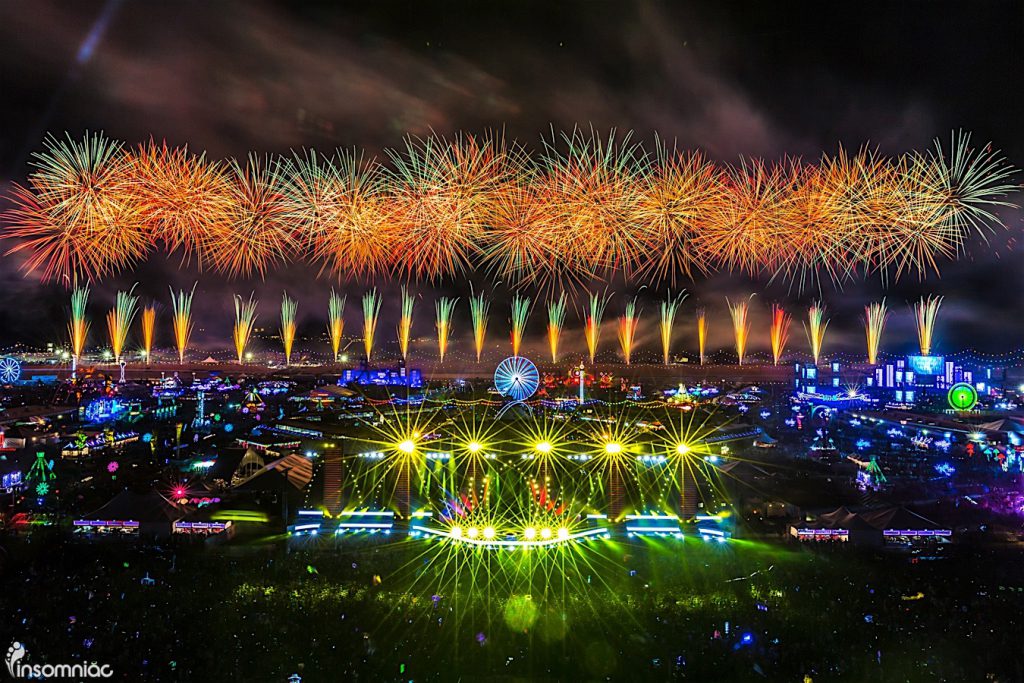 3) Smoothies and fruit bowls
This may seem an odd choice for the most memorable moment's list, but there was truly no better moment than experiencing dehydration and being replenished by a succulent bowl of watermelon topped off with a mango smoothie! Fruit bowls and smoothies were my go to snack throughout the weekend and I believe that without them, my nights would have ended a lot quicker. Every time I felt the drag of the heat on my body or the touch of exhaustion in my bones, I would trot over to the fruit stand and medicate myself with these water and electrolyte packed treats. It was an instant pick me up and without my multiple visits to these stands; I would have fallen flat on my face or gotten very ill. Fruit for the win! And the best part was sharing my fruit bowls with all of my friends and making sure everyone was feeling right and having a blast!
2) Gouryella
It was a tight race to truly decide who my favorite set of the weekend was and so I have chosen my 2 favorite sets to cap off my list of memorable moments. Let's begin with a set that I have been waiting for ever since the release of "Anahera" just this past year. Until "Anahera" was released I knew very little of Ferry Corsten's Gouryella project and what his vision was when he began the project in the late 90's. After the release of the track I instantly fell head over heels with the gorgeous uplifting vibe and began vigorously researching everything there is to know about Gouryella. What I discovered was that the Gouryella project was full of music that touched my soul in a way other genres could not. From that moment I vowed to see Gouryella live.
Fast forward to EDC 20 and here I was, at the circuitGROUNDS, witnessing the return of Gouryella and all of his glory. What made the set so incredibly magical was the message and the visuals on the video panels. Images of the universe and galaxies danced across the screen as statements about creation and the purpose of life appeared before us, urging us to dig deep within and explore our souls. My fondest memory was when he dropped "Anahera" as well as his latest track "Neba". During these tracks I raised my hands as high as I could reach, closed my eyes, and felt the melody wash over my entire soul. I had found home in these moments. Gouryella's set was so pure and packed full of the most gorgeous music I have ever heard.
Check out highlights of Gouryella's set by clicking HERE!
1) Nicole Moudaber
Now we have arrived to my most memorable moment of EDC 20! Rewind to EDC Las Vegas 2014 and word on the street was that Nicole Moudaber was the set to see. But, I wasn't entirely into techno at the time so I passed on the opportunity and headed over to catch Kaskade at the kineticFIELD. A decision I regretted as soon as the buzz started traveling as to how incredibly intense and powerful her set was that evening. Since then, I vowed to see her the next time she came to EDC. In fact, she was the reason I began to listen to techno on a regular basis. Her vibe is so strong and her music selection is masterful. Last year disappointment set in when I realized she was not on the lineup. But, I would not give up. Someday I would see her in action and when I got that chance I would make the best of every beat!
Well, this was the year. As I made my way to neonGARDEN I began to shake. I had never been more excited about a set in my life. To top it off a good friend of mine whom I hadn't seen in over 2 years joined me for her set and when she took to the stage we were transported to another dimension. From the very first beat I remember looking at my friend and then closing my eyes. As the bass dropped in I began dancing so hard that I felt like I was digging into the ground with my feet, and the lasers and strobes urged me to keep moving.  And then the fireworks. The silhouette of exploding colors could be seen through the tent and as the bass rumbled through the Garden I realized I was finally experiencing the set of a lifetime. My friends and I danced with more passion than ever before and I was completely at peace with the world.
Stream Nicole Moudaber's EDC Las Vegas 2016 Set on SoundCloud:
---
So there you have it folks, my top 10 most memorable moments of EDC 20! I hope my list helped to paint a picture of the awesomeness that is Electric Daisy Carnival. I pray that if you never have had the opportunity to experience EDC that you are afforded the opportunity in the future and take full advantage of every special moment. EDC is my home. It holds the key to my soul and has helped to grow me into the passionate, quirky, spontaneous person that I am today. It's the small moments that can change your life. I hold onto these moments and I don't take them for granted. Thank you for allowing me to share them with you.
---
Check out some of Maria's photos from EDC Las Vegas 2016:
---
Connect with EDC Las Vegas on Social Media: