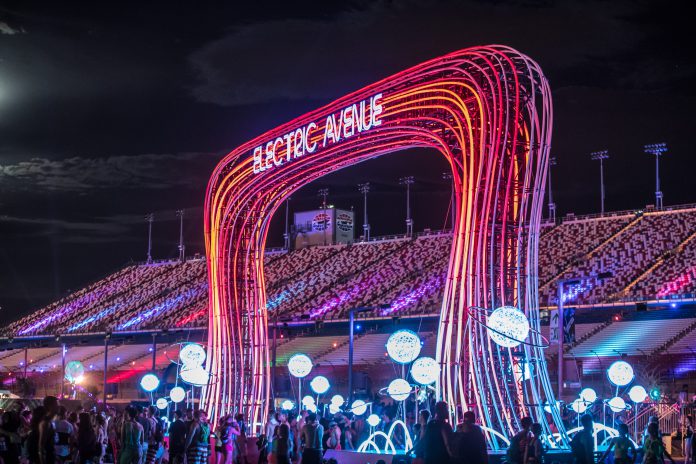 The 20th Anniversary of the Electric Daisy Carnival has come and gone. The Las Vegas Motor Speedway transformed into another planet and we all wish it was still continuing today. Many artists brought out their best over the weekend, and some have found their way online so we're here to compile them for you in one nice post! This post is not just for attendees who are looking to relive moments of their favorite sets, but also for those who were unable to attend to get a piece of the action.
Want more EDC coverage? Check out Grant's Review and individual recaps of Day 1, Day 2, and Day 3!
What was your favorite set from last weekend? Who surprised you the most? Let us know in the comments! Also feel free to join in on the conversation and meet more music lovers on Facebook!
---
EDC Las Vegas 2016 Livesets SoundCloud Playlist:
https://soundcloud.com/music-lovers-anonymous/sets/edc-las-vegas-2016-livesets
---
EDC Las Vegas 2016 Livesets:
12th Planet b2b Protohype b2b Lumberjvck
SoundCloud | Mixcloud | YouTube
4B
SoundCloud | Mixcloud | YouTube
A-Trak
Above & Beyond
SoundCloud | Mixcloud | Mixcloud #2 (53 minutes MORE COMPLETE MUCH WOW)  | Push The Button
Adam Beyer
SoundCloud | Mixcloud | YouTube (Audio Only) | YouTube #2
Adventure Club
Afrojack
Alan Fitzpatrick
SoundCloud | Mixcloud | YouTube
Alesso
SoundCloud | Mixcloud | YouTube
Alison Wonderland
SoundCloud | Mixcloud | Youtube
Aly & Fila
SoundCloud | Mixcloud | YouTube | YouTube #2
Amtrac
SoundCloud | Mixcloud | Mixcloud #2
Anna Lunoe
SoundCloud | Mixcloud | YouTube
Armin van Buuren
SoundCloud | Mixcloud | Youtube
Astrix b2b Ace Ventura
SoundCloud | Mixcloud | YouTube | YouTube #2 (Say no to vertical videos fam) | YouTube #3
Axwell /\ Ingrosso
SoundCloud | Mixcloud | YouTube | YouTube #2
Baggi
Ben Nicky
SoundCloud | Mixcloud
Billy Kenny @ Smirnoff House
SoundCloud | Mixcloud | YouTube
Billy Kenny b2b Maximono @ Smirnoff House
SoundCloud | Mixcloud | YouTube
Bioweapon
SoundCloud | Mixcloud
Brennan Heart
SoundCloud | Mixcloud | YouTube
Brillz
Carnage
SoundCloud | Mixcloud | YouTube | YouTube #2
Celebration Moments at kineticFIELD
Chris Lake
SoundCloud | Mixcloud
Chris Liebing
SoundCloud | Mixcloud
Chris Lorenzo
Da Tweekaz
SoundCloud | Mixcloud
Dada Life
Danny Howard
SoundCloud | Mixcloud
Dash Berlin
Deorro
Dimitri Vegas & Like Mike
SoundCloud | Mixcloud | YouTube
DJ Dan
SoundCloud | Mixcloud
DJ Snake
SoundCloud | Mixcloud | YouTube | YouTube #2
Don Diablo
SoundCloud | Mixcloud | Mixcloud #2 | YouTube
Duke Dumont
Dusky
SoundCloud | Mixcloud
Ephwurd
SoundCloud | Mixcloud | YouTube
Eric Prydz
SoundCloud | Mixcloud | YouTube | YouTube #2
Eric Prydz & Michael Calfan
SoundCloud | Mixcloud
Ferry Corsten Presents Gouryella
SoundCloud | Mixcloud | YouTube
Fester @ Wide Awake Art Car
SoundCloud | Mixcloud | YouTube
Flux Pavilion
GAIA
SoundCloud | MIxcloud | YouTube
Galantis
SoundCloud | Mixcloud | YouTube | YouTube #2 (More Complete but cam quality)
Gareth Emery
SoundCloud (Official) | Mixcloud | YouTube
Go Freek
GTA
Habstrakt
SoundCloud | Mixcloud | YouTube
Hannah Wants
Hardwell
SoundCloud | Mixcloud | Mixcloud #2
Hermitude
SoundCloud | Mixcloud
Hot Since 82
SoundCloud | Mixcloud
Jauz
SoundCloud | Mixcloud | Mixcloud #2 | YouTube
Jason Bentley
SoundCloud | Mixcloud
J.Phlip
SoundCloud | Mixcloud
John Askew
SoundCloud | Mixcloud | YouTube
John O'Callaghan
SoundCloud | Mixcloud
Jordan Suckley
SoundCloud | Mixcloud
Joyryde
Julian Jordan
SoundCloud | Mixcloud
Kaskade
SoundCloud | Mixcloud | Mixcloud #2 | YouTube | YouTube #2
Kaskade (Redux)
SoundCloud | Mixcloud
Knife Party
KSHMR
SoundCloud | Mixcloud | YouTube
Kutski
SoundCloud | Mixcloud | Website
Lane 8
SoundCloud | Mixcloud
Lane 8 @ Smirnoff House
SoundCloud | Mixcloud | YouTube
LIØNE
SoundCloud | Mixcloud | YouTube
LNY TNZ
SoundCloud | Mixcloud | YouTube
Loudpvck
SoundCloud | Mixcloud
MAKJ
SoundCloud | Mixcloud | YouTube
Major Lazer (Encore Beach Club at Night EDC Week)
SoundCloud | Mixcloud
Markus Schulz
SoundCloud | Mixcloud | YouTube
Marshmello
Martin Garrix
SoundCloud | Mixcloud | YouTube | YouTube #2 | YouTube #3 | YouTube #4
Martin Solveig
SoundCloud | Mixcloud | Mixcloud #2
Martin Solveig @ Smirnoff House
SoundCloud | Mixcloud | YouTube
Max Enforcer
SoundCloud | Mixcloud
Maximono
SoundCloud | Mixcloud
Maya Jane Coles
SoundCloud | Mixcloud
Michael Calfan
SoundCloud | Mixcloud | Mixcloud #2
Mike Williams
SoundCloud | MIxcloud
New World Punx
SoundCloud | Mixcloud | YouTube
NGHTMRE
SoundCloud | Mixcloud | YouTube
Nicole Moudaber
SoundCloud | Mixcloud | Potato YouTube
Niko Zografos (Kalliope Art Car)
SoundCloud | Mixcloud
Oliver Heldens
SoundCloud | Mixcloud
Ookay @ Smirnoff House
SoundCloud | Mixcloud | YouTube
Paul Oakenfold
SoundCloud | Mixcloud
Paul van Dyk
SoundCloud | Mixcloud | YouTube
Party Favor
SoundCloud | Mixcloud | Mixcloud #2
Richie Hawtin
SoundCloud | Mixcloud | YouTube Part 1 | YouTube Part 2
RL Grime
SoundCloud | Mixcloud | YouTube | YouTube #2
Rusko (Jungle Set) @ Smirnoff House
SoundCloud | Mixcloud | YouTube
SAYMYNAME
SoundCloud | Mixcloud
Seven Lions
SoundCloud | Mixcloud | YouTube
Shiba San
Slander
SoundCloud | MIxcloud | YouTube
Snails
SoundCloud | Mixcloud | YouTube
SNBRN b2b Dr. Fresch & Shaun Frank
SoundCloud | Mixcloud(low quality)
Stephanie
SoundCloud | Mixcloud
The Chainsmokers
SoundCloud | Mixcloud | YouTube
The Magician
Thee-O
SoundCloud | Mixcloud
Tiesto
SoundCloud | Mixcloud | YouTube
TJR
SoundCloud | Mixcloud
TNT
SoundCloud | Mixcloud
Tommy Trash
Tycho
UMEK
SoundCloud | Mixcloud | YouTube
Valentino Khan
What So Not
W&W
Yellow Claw
SoundCloud | Mixcloud | YouTube | YouTube #2
Zedd
SoundCloud | Mixcloud | YouTube | YouTube #2
Zomboy
SoundCloud | Mixcloud