Summer is fast approaching in Southern California. Memorial Day weekend has come and gone, bringing us that much closer to HARD Summer 2016. Tickets are still available for this year's Hard Summer, and are currently priced at GA $179 plus fees and VIP at $299 plus fees.The event is moving to a new home at the Auto Club Speedway in Fontana this year. Another first from Hard Summer this year will be the option of camping! Hard Summer is a festival that has truly grown dear to my heart.
Click HERE to check out the lineup for HARD Summer Music Festival 2016!
Haven't purchased tickets yet? Click HERE!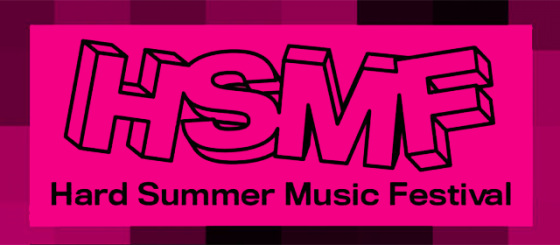 Since attending my first music festival ever, Hard Summer 2013, after buying a Sunday pass just to catch Breakbot, Dillon Francis, and Justice, Hard's music taste have always delivered for me. I've seen plenty of acts, both legendary and new, that are equally stunning over the last few years of attending both Hard Summer and Hard Day of the Dead. Any festival goer and/or music lover will only benefit from becoming a bit more connected to all of the names boasted on the lineup.
Hard Summer 16 Series || Ardalan & andhim
In order to better prepare festival goers to the experience coming our way, I thought it would be a good idea to bring some of the artists to your view each week. Over the next 8 weeks leading up to the event, we'll explore two artists on the lineup in the Hard Summer 16 Series. Each edition will contain a performer that is new to Hard and one who is returning to Hard, as well as a look at what to expect from them this summer. The first edition features returner Ardalan and newcomers andhim; two house acts that bring deep grooves to make you boogie.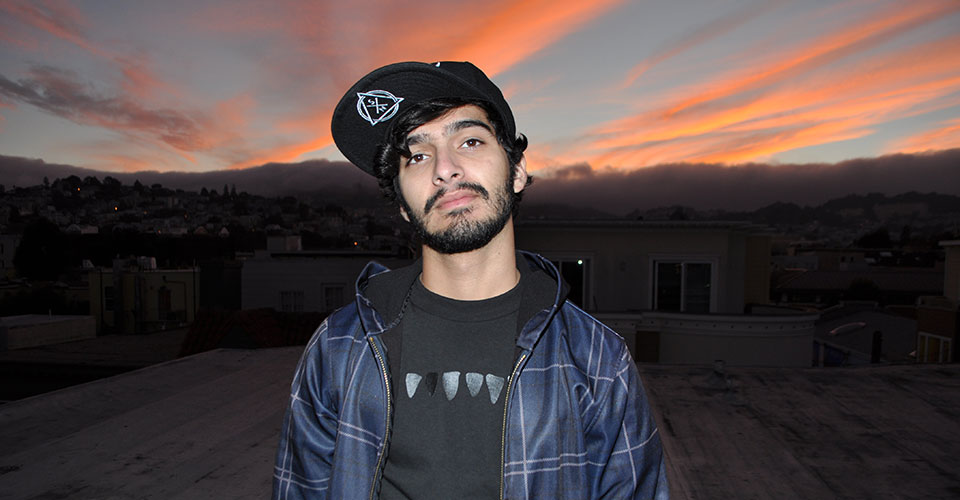 Ardalan
Ardalan is one of the many Dirtybird artists who takes deep in their own direction. In the instance of Iranian-born Ardalan, you'll hear tons of bounce-out-of-the-deep bass kicks in any of his originals or remixes. He reps Bay-area music with a unique presence, making it only right to include him in this first edition of Hard Summer 16. He made an appearance at Hard Day of the Dead 2015 on the "Night Bass" stage, hosted by AC Slater. Catching part of his set in between Oliver and Joe Kay made for a strangely appropriate transition between the pop of mid-tempo and the soul of Soulection. A portion of Ardalan's Facebook bio captures what I'm getting at:
"The greatest strength in Ardy's music is his ability to whip out hits that work equally well from the dankest basements to the most opulent dancefloors; sounds that satisfy those with diverse tastes who can unite under his single agenda of having a good time."
It's really no wonder why he's seen more and more festival stages over the past year, including the Dirtybird Campout and CRSSD Festival Spring 2016. His Thunder Tour feat. Sacha Robotti just passed through the west coast over the past month and will continue across North America over the summer leading up to Hard Summer 2016. Be sure to check out Ardalan if you like to season your house with deep bass grooves and shuffling samples.
Stream Ardlan's remix of Destructo's "Techno":
---

andhim
Hailing from Germany, andhim will be making their first appearance at a Hard event this summer. They've described their genre as "super-house" and their sound will fill you with lively summer vibes that hold true to that title. Andhim performed at the Woogie stage at this year's Lightning in a Bottle festival as part of their North American tour. At this year's Hard Summer 2016, andhim will give you a wave of house that fluctuates between feeling loose and intimate. In order to truly get a feel for their style, give a listen to the 4 hour live mix below that they did during one of their "Superfriends" parties held in Cologne, Germany. Though few examples of their most recent sets exist, their spot here on Hard Summer 16 is intended to get you to their stage even if only for 10 minutes. Expect to see andhim scheduled some time in the mid-afternoon to keep the buzz flowing into the evening on Saturday.
Stream andhim – "Superfriends Live in Cologne" – Podcast #1:
---
Follow Ardalan on Social Media:
Facebook | Twitter | Instagram | Soundcloud
Follow andhim on Social Media:
Facebook | Twitter | Instagram | Soundcloud | Offical Website
---
Stay tuned for more episodes of Hector's Hard Summer 16 Series in the lead up to HSMF 2016!