Hot off a great set this past weekend at CRSSD Festival in San Diego, Ardalan has announced a tour that will take him from coast to coast. The Thunder Tour is slated to begin at the end of this month and carry him all the way through May. Exciting enough already, the news about this tour came with yet another bonus, as he will be joined by fellow Dirtybird member Sacha Robotti!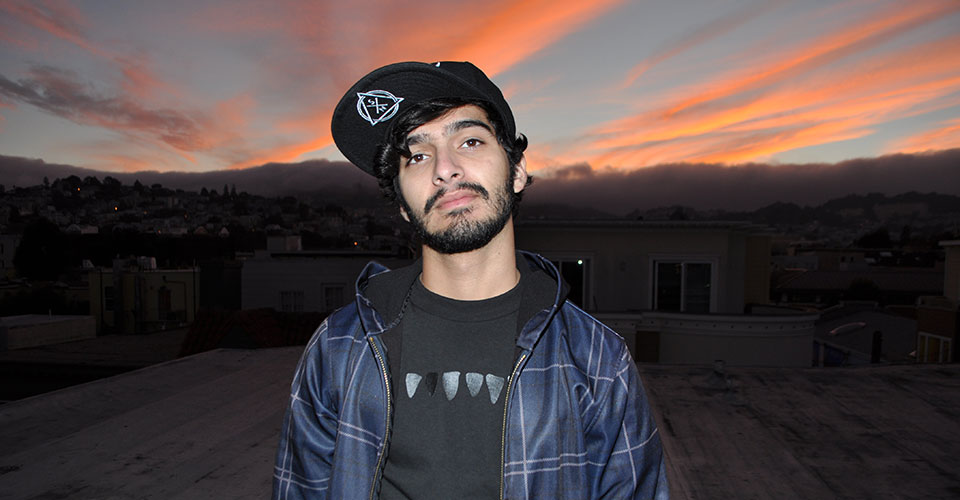 If you didn't know, Ardalan was born in Tehran, Iran. Justin Martin received a sample from him all the way back in 2010 and the rest has been history. He has quickly risen among the Dirtybird ranks to be one of their most sought after talents. I personally enjoyed his set at Dirtybird Campout back in October of last year, and he just played a dope b2b set at CRSSD Festival with J.Phlip! Sacha Robotti is another Dirtybird artist who has been wooing crowds as of late. He also played a great set at CRSSD Festival this past weekend! His sound has definitely evolved since his beginnings in the 90's, but you can always tell a track is his due to his future forward sound and funky, creative characteristics on tracks he releases.
Ardalan Live at The Dirtybird Campout: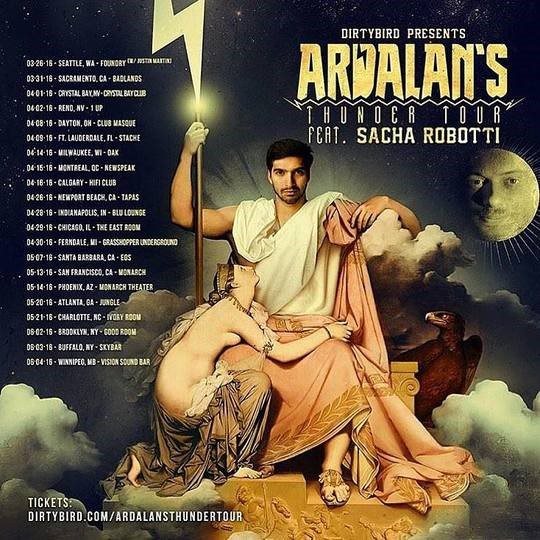 Dirtybird Presents Ardalan's Thunder Tour Dates:
3/26 / Seattle, WA / Foundry
3/31 / Sacramento, CA / Badlands
4/1 / Crystal Bay, NV / Crystal Bay Club
4/2 / Reno, NV / 1UP
4/8 / Dayton, OH / Club Masque
4/9 / Fort Lauderdale, FL / Stache
4/14 / Milwaukee, WI / Oak
4/15 / Montreal, QC / Newspeak
4/16 / Calgary / HiFi Club
4/26 / Newport Beach, CA / Tapas
4/28 / Indianapolis, IN / Blu Lounge
4/29 / Chicago, IL / The East Room
4/30 / Ferndale, MI / Grasshopper Underground
5/7 / Santa Barbara, CA / Eos
5/13 / San Francisco, CA / Monarch
5/14 / Phoenix, AZ / Monarch Theater
5/20 / Atlanta, Ga / Jungle
5/21 / Charlotte, NC / Ivory Room
6/2 / Brooklyn, NY / Good Room
6/3 / Buffalo, NY / Skybar
6/4 / Winnepeg, MB / Vision Sound Bar
Purchase your tickets to Ardalan's Thunder Tour by clicking HERE!
---
Follow Ardalan on Social Media:
Website | Facebook | SoundCloud
Follow Sacha Robotti on Social Media:
Facebook | Instagram | Twitter | SoundCloud