Sacha Robotti is not your average, run of the mill DJ. Hailing from Belgium he has been involved with music ever since picking up the cello when he was just seven years old. After moving to Berlin in the late nineties, Sacha began to explore the vast electronic music community there and began to envelope himself in the nightlife of the city. He performed/produced as a duo under the alias Robosonic until 2010, when he launched his solo project for the world to hear. While you may know and love him now, Dirtybird noticed him first in 2012 with the release of "The Major" and the massive amounts of support that the track received from artists and tastemakers around the world. His collaboration with Claude VonStroke in 2013 on "Lay It Down Re-Smoked" for the 'Urban Animal EP' was one of my favorites off the album.
Sacha has received support from clubs and festivals all over the world, ranging from cities from Berlin to Toronto and notable events like CRSSD Festival and of course Dirtybird Campout! He recently collaborated on a brand spankin' new EP with Kevin Knapp titled 'Stay With It' which was released earlier this week.
Stream Sacha Robotti & Kevin Knapp – 'Stay With It EP' on SoundCloud:
Love the EP? Purchase it on Beatport!
He is currently touring with fellow Dirtybird member Ardalan on the Thunder Tour so be sure to catch him out when he's in a city near you. If you'll be attending Coachella this year, Sacha will also be spinning at The Do LaB on Weekend 2! I had the chance to catch up with Sacha after his set at CRSSD Festival last month to chat about his latest releases, tour and more.
---
You just released a new track "VIRAL", which I love by the way, what was the inspiration behind the track?
Thank you! I watched "12 Monkeys" again recently, maybe that was part of the inspiration? But actually if I remember right, I was sitting at Kill Frenzy's place in Berlin and played him a preview for feedback. It had no vocals and was called "Bark Code" at that point because I featured a lot of growling dogs in the track. We agreed that cutting down on the barking and adding additional repetitive vocals would make it better, so I came up with "Viral". Kinda fits!

Your set at CRSSD Festival was great, how did you enjoy your time at the festival and in San Diego?
I loved the CRSSD Festival, especially the location of it by the water, even though I was so tired because I had played a gig in San Francisco just hours before and flown down to San Diego for my set on Sunday at noon. So I couldn't enjoy it as much as I would have if I was actually capable of using my brain, haha. It was a beautiful day in San Diego, a chill city where you can feel the latino influence everywhere. Definitely one of my favorite places in California!
There is an upcoming tour that you'll be on with Ardalan, Dirtybird's Thunder Tour, are there any cities you're excited to hit?
Yes I'm excited about that tour with Ardalan! There are many cities I've never been to before, like Detroit, Sacramento, Reno, Seattle, Milwaukee, countless others! It's always great to discover new spots.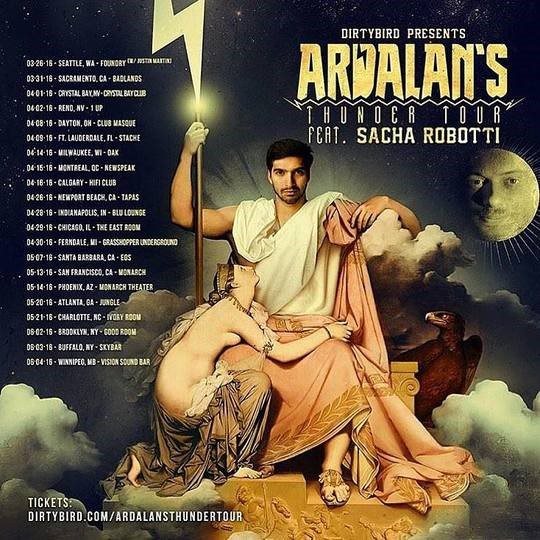 Dirtybird has definitely become a driving force in electronic music, what do you feel sets Dirtybird apart from other labels?
The fun factor of everything that Dirtybird sets out to do, all the DJs and producers who provide the soundtrack, the awesome crew behind the label,  and the dedicated fans! I admire this a lot and it makes me smile. Besides the fun and positive message, I respect the huge amount of work that Vonstroke and the team have put into this label, it's been around for quite a long time now and seems to still grow in popularity. Being in Cali and part of a flock of crazy birds is refreshing for me, especially as I've experienced a lot of super "serious" music business back home in the last years. IMO, music should connect and set an atmosphere for a party, rather than just be a medium for people to profit from it, or think they're more superior than others. I don't have much patience for these attitudes and don't support media that encourages them. I like DJs who can show a genuine smile while they play, and I love a happy dancing crowd!
You have been in the music scene longer than many other DJs currently spinning today, have you noticed your sound change over time?
Hm I guess I got faster at producing – now I can make a track in a day rather than in a month, like 10 years ago. But I still have a similar taste, I'm still into the same or similar artists, vibes, labels who I used to love when I was a teenager in the 90s in my native Brussels, Belgium. That period of time kind of set the tone for what I'm still doing right now. Plus obviously the past 10 years of being a DJ and producer in Berlin has left its mark on my sound as well.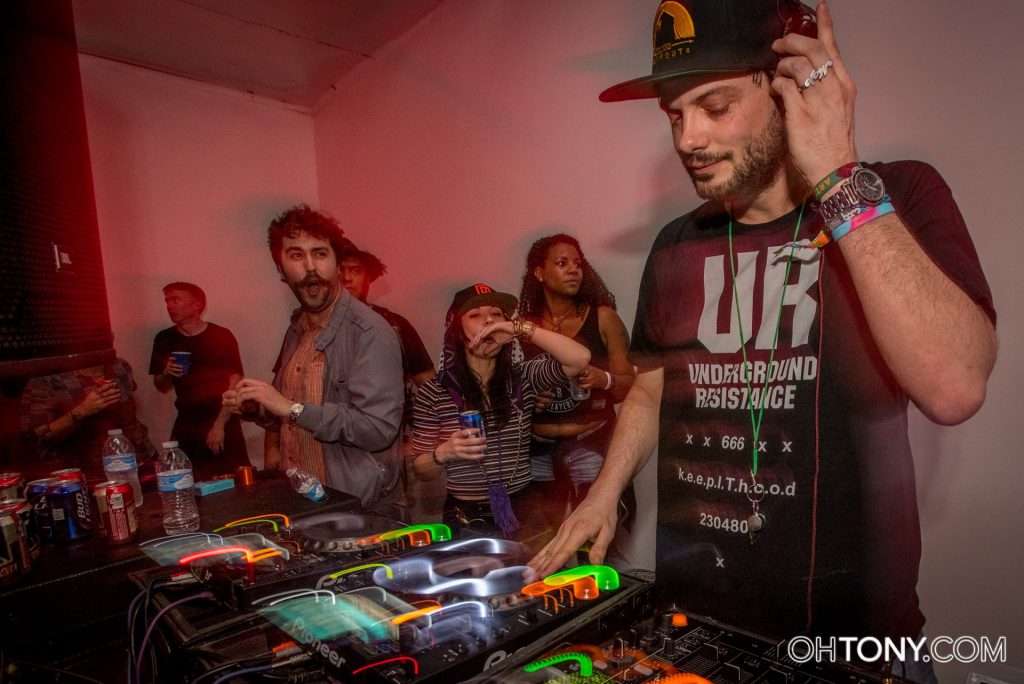 Are there any upcoming releases that your fans would be excited to hear about?
Yes, I made a record with Kevin Knapp called "Stay With It EP" that's coming out at the beginning of April on Leftwing & Kody's label Lost Records in the UK. There will be remixes by Dale Howard and Toucan. Pete Tong played it in his show recently and it gets a lot of love whenever I play it! Also, watch out for my neo-post-pre-pseudotrance-bass-track "Girl Scout Cookies", out soon on Suara.
If you could only listen to 3 artists for the rest of your life, who would they be and why?
The Beatles, Kraftwerk, Herbie Hancock. Because they are an infinite source of inspiration!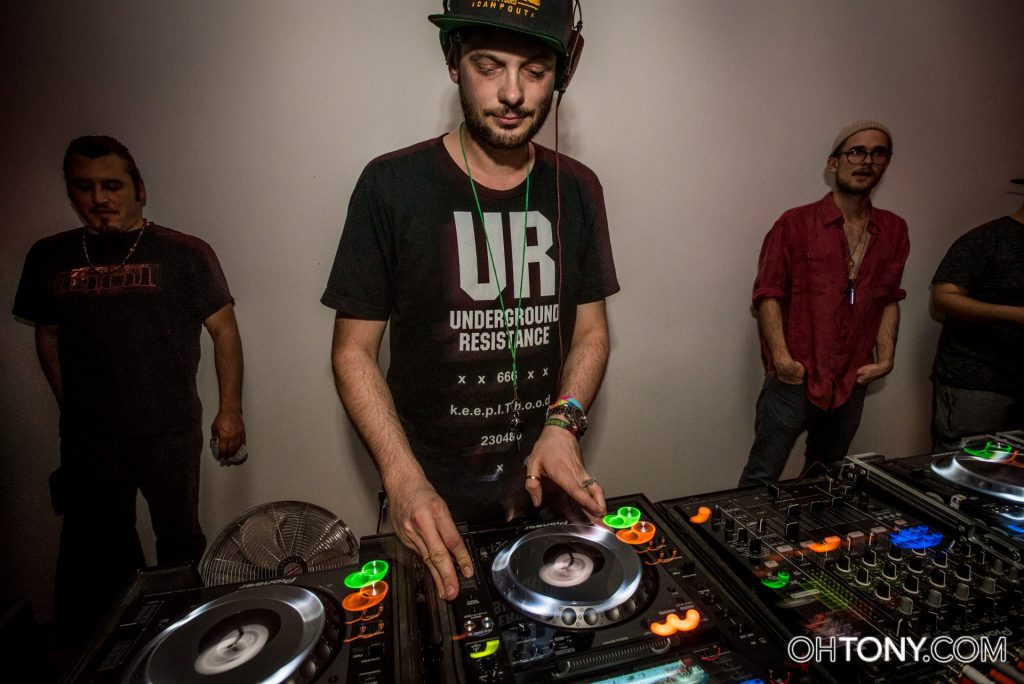 Do you have a favorite venue or event that you've been able to play? Any memorable moments that stick out?
Dirtybird Campout 2015! I had such a good time and can't wait to go back.
What are your favorite pizza toppings?
All of them. Literally, there are no toppings or foods I don't like.
---
Follow Sacha Robotti on Social Media:
Facebook | Twitter | Instagram | SoundCloud