Trance lovers, get ready! John 00 Fleming has been working on an incredible new release that will be out before you know it! This trance legend has been rocking the scene for over 20 years! He's the mastermind behind numerous music compilations including his previous work like albums 'Nine Lives' (2011) and 'One Hundred Ten [W•K•O]'. He started creating psy-trance back when psy-trance was a baby under the watchful eye of Russell 'Floorplay' Courtart in 1999. Shortly after, JOOF Recordings was created and collaborations were completed with incredible talent like Astral Projection, Liquid Soul, and Infected Mushroom. Clearly, John 00 Fleming has proven himself to be a psy-trance expert! His upcoming new album, 'Alter Ego,' which will be released on May 9, 2016, will be a showcase of Fleming's pure stylistic expression. It's an 11-track opportunity to show his fans his distinct creative sound and truly take his listeners on musical journey.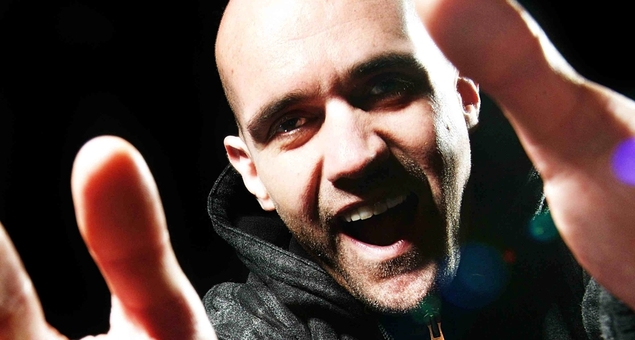 'Alter Ego' promises to be utterly transcendent. It's a full album complete with all the emotional ups and downs of a true psy-trance masterpiece. It's mesmerizing, enchanting, and melodic, nodding a head to galactic travels and cosmic rhythms. True psy-trance fans will fall in love. 'Alter Ego' is an album packed full of trance energy, powerful beats, and hypnotic chords while telling a full story from cover to cover. Listen to it in sequence, and you'll see the full picture as each track connects from one to the other. Personally, I can't wait for this work of art to be released!
Listen to a preview of 'Alter Ego' before it's officially released!
You'll notice how masterful the album is — John 00 Fleming will take you through a full exploration of psy-trance in a way that will leave you wanting more. It offers a variety of different tempos as well as tones. Check out the diversity between tracks like 'Paranormal' versus the more Eastern, spiritualistic 'Protected By Karma' track. You'll get everything from elevating, festival worthy tunes to deep and intense harmonies. Simply put, 'Alter Ego' will have you on the edge of your seat!
Whether you're a psy-trance lover or not, you're in for a treat with John 00 Fleming's newest creation! 'Alter Ego' will be out through JOOF Mantra very soon. Don't miss it!
'Alter Ego' Tracklist
01. John 00 Fleming – Paranormal
02. Liquid Soul – I See The Spirit (John 00 Fleming Remix)
03. John 00 Fleming – Mustang 2016
04. John 00 Fleming & Guadium – First Take Off
05. John 00 Fleming – Planet X
06. John 00 Fleming – The Imperial Echoes Of Devastation
07. John 00 Fleming – Protected By Karma
08. John 00 Fleming – Desert Rider
09. John 00 Fleming – Mythological Power
10. John 00 Fleming -Dawn Over The Amazon
11. John 00 Fleming & Ovnimoon – Ascension
Follow John 00 Fleming on Social Media: