Pablo Artigas invites fans to experience life through his perspective on the first part of his debut album, The Story Of Mu!
---
Individual Identity Music boss Pablo Artigas is an artist with a unique vision. He strives to create music that unifies the dancefloor and works to make an even greater impact by delivering music with meaning. He has achieved this with his debut album, The Story Of Mu: Part 1. Each spellbinding track acts as a marker for an impactful moment in time as he walks the listener along the path of his ten-year career, expressed as a fictional tale about the lost civilization of Mu.
Pablo Artigas began rolling the album out back in June, beginning with "Strings & Things" and following up with "The Experiment." Today he continues the saga with the unveiling of six more tracks. After enjoying every twist and turn, you may find yourself aching for a sequel, and Pablo is not one to disappoint. He's currently piecing together The Story Of Mu: Part 2, set for release on September 8, and he has already given fans a taste with "Expressive Progressive." So, while we patiently wait for the conclusion, let's quickly dive into his latest work.
"Viaje" is a righteous title as listeners take their first step, and salutations transpire in the form of a siren's song set among a cool breeze. But, the mood quickly changes as the cinematic progression unfolds. There's a storm brewing, and with the percussion's thunderous roar, we run straight into the thick of it. "Mu" provides a similar formula: pure love and a 180 flip. In this case, it starts with a child's laugh muted by melodics that seem fueled by a daydream. A dramatic build moves in, and just beyond the ting in the forefront, a mischievous pack of rubbery tones captures the ear, like a bucket of bouncy balls dumped onto the dancefloor. This playful creativity flows over to "UFO," transporting listeners to the edge of space where they gently groove with curious aliens on planet Mu.
The latter half brings us back to earth and presents us with an incredibly relatable concept. "AlgoRhythms" appears to be a nod to the struggle of being perpetually locked to our screens. Pablo Artigas ensures that we have some electrifying beats to enjoy as we scroll, using repetitive groups of dopamine-inducing melodics to represent content streams. "Dawn From Dust" breaks us free from the grip of our devices and pulls us into a healthier trance. But don't be mistaken; this one packs a heavy punch. No point in trying to shift back to reality because "A Silent Memory" keeps us deeply intoxicated with its whirling top end. Just close your eyes, hold onto the elevated sound, and watch your mind's eye open.
While we still don't truly know the ins and outs of the fictional Mu, it's clear that Pablo Artigas used this creative avenue to bond with fans who want something more out of their music. It also acted as a catalyst for personal evolution, allowing him to look back at what he once was to build on who he is today. We've only scratched the surface with this bright creator, so let's continue to watch his story unfold by joining him today, August 12, for a 12-hour Twitch stream. This is a raid-train-style event with giveaways, and Reliquary, Reznor, and DRKMODE will be joining in the fun. Maybe he'll give insight into the lost civilization of Mu, or maybe he'll unveil some of the real-life backstories behind the tracks. Tune in to find out!
Grab your copy of The Story Of Mu: Part 1 on your favorite music platform and stream the album on Spotify. Let us know what you think about the tunes on Twitter!
Stream Pablo Artigas – The Story Of Mu: Part 1 on Spotify:
---
Pablo Artigas – The Story Of Mu: Part 1 – Tracklist:
Viaje
Mu
UFO
The Experiment
Strings & Things
AlgoRhythms
Drawn From Dust
A Silent Memory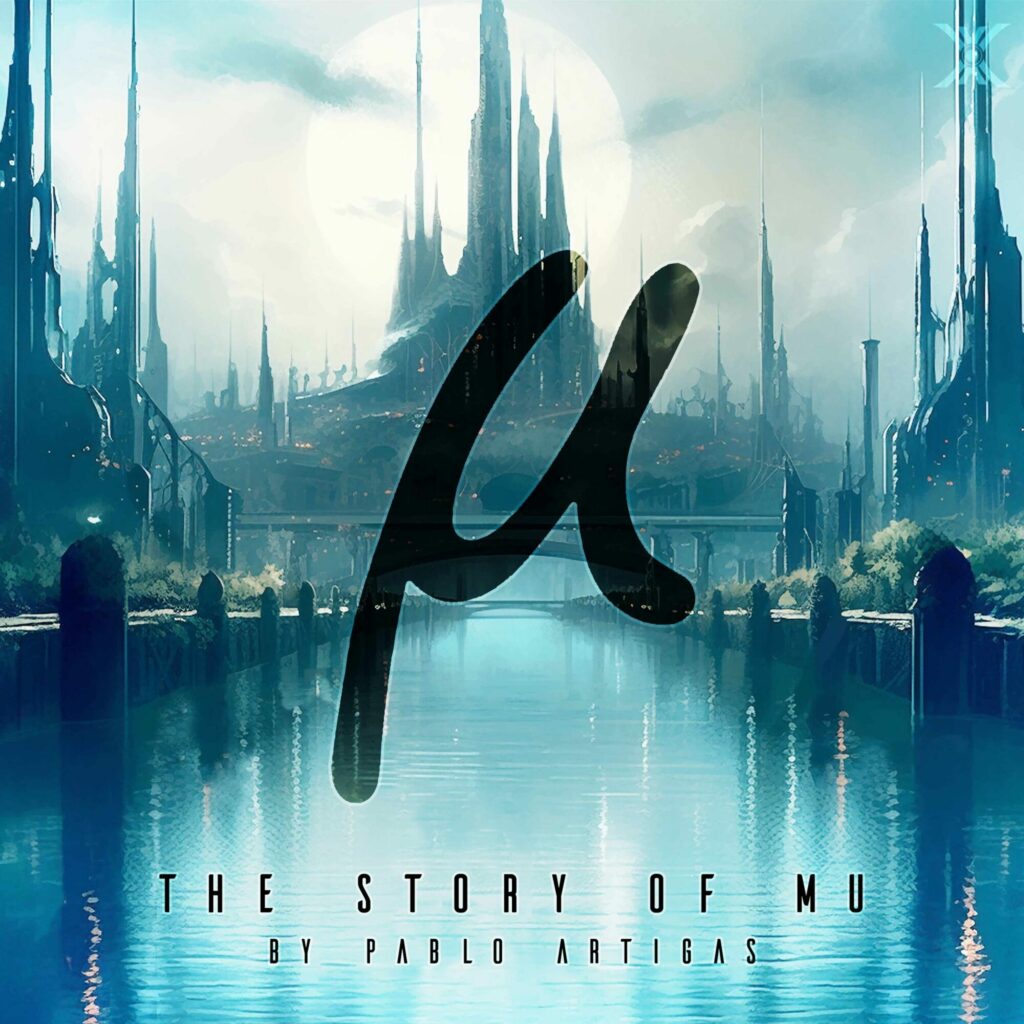 ---
Follow Pablo Artigas:
Website | Facebook | Twitter | Instagram | SoundCloud | Twitch