Feel the atmosphere rumble with trance power as Reliquary proudly presents Delphos & Vault, out now on Individual Identity Music!
---
There's a storm a-brewin' and it's under the control of Atlanta's own Reliquary! As an artist that pours his absolute everything into his craft, he consistently offers up music that provides a brief escape from the world. Take a look at tracks like "Voyager's Cry" or "Forgotten" and you can feel yourself step into an alternate universe full of like-minded souls getting down to the beautiful beat. Today, Reliquary unveiled his latest work, Delphos & Vault, and while it absolutely whisks us away to trance paradise, this one slaps like a lightning strike on the dancefloor!
Press play, close your eyes, and watch as the clouds begin to gather. "Delphos" sweeps in with determination, primed to add a touch of darkness to your surroundings. The driving rhythm keeps your brain locked in as you prepare for the torrential downpour. Your emotions will be turned up a notch when the mysterious melody begins to morph, making way for an outrageous hellscape of a breakdown! At this point, you turn your head up to the sky as the trance gods unleash their wrath. It feels simply amazing to allow the pulsing beat to wash over your spirit like warm summer rain.
"Vault" feels like the moment right after the storm, when the clouds begin to pull away, leaving a swirling breeze behind to tease the senses. The leaves that have fallen from the trees are now prancing in the wind as the chug of the bassline pushes you to celebrate your existence under the glowing sky. Now that your imagination is firing on all cylinders, it's time to let go and fall even deeper into the mesmerizing soundscape. It's a mind-bending experience you're not going to want to come back from.
Grab your copy of Delphos & Vault on your favorite music platform, stream the EP below, and let us know what you think in the comment section!
Stream Reliquary – Delphos & Vault on Spotify:
---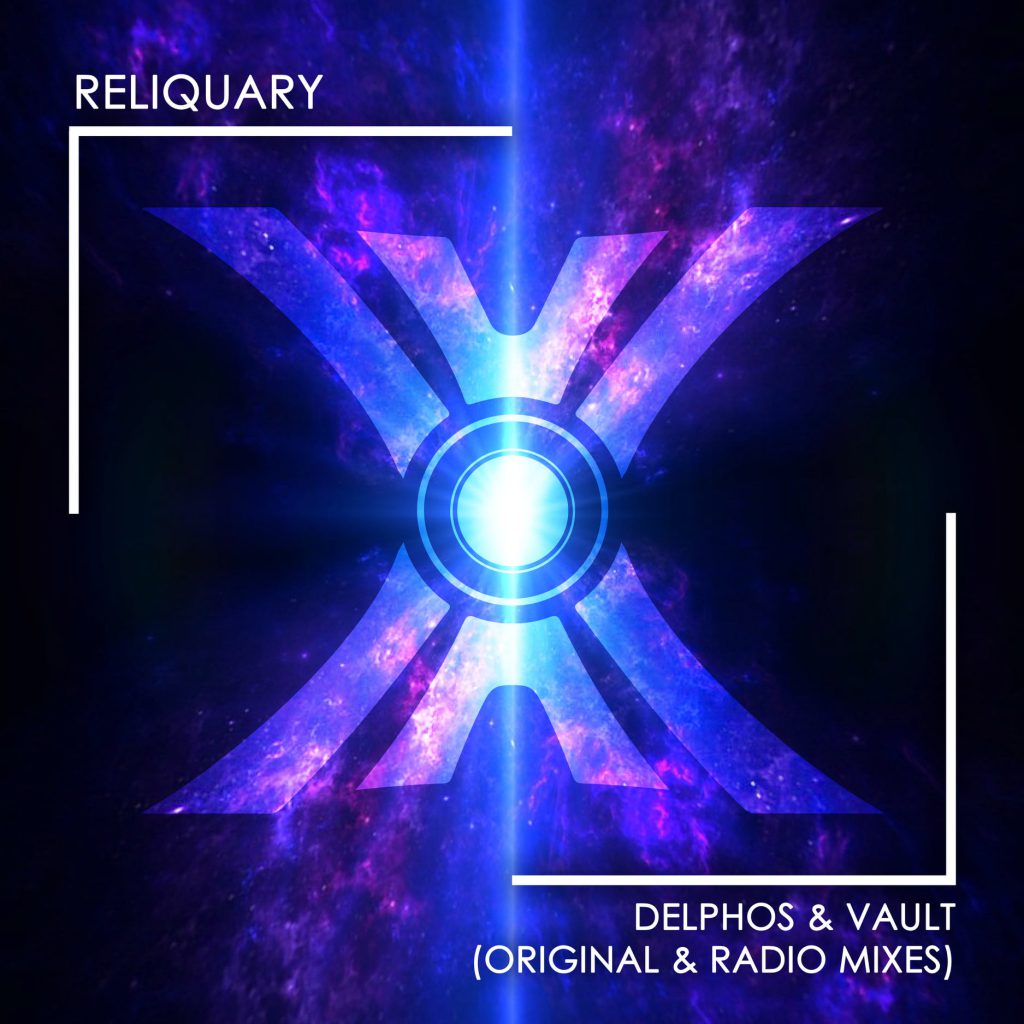 Follow Reliquary on social media:
Facebook | Twitter | Instagram | SoundCloud