In anticipation of his most thoughtful and vulnerable work to date, San Holo spoke with us about his new music, tour, and more!
---
Sander van Dijck has produced music as San Holo for over a decade. Since the earliest stages of the project, he has poured his heart and soul into every release, live show, merch drop, and community he has been a part of. Music is more than a form of creative expression for him. It's an extension of his being and an important outlet that allows him to translate his life experiences and emotions into audible bites that are equally vulnerable, relatable, and evocative.
From his acclaimed releases "Light" and debut album, album1, to his beautiful sophomore album, bb u ok?, San Holo has garnered a worldwide fan base with his unique style of dance music. With a common thread throughout his music being exploring the human condition and emotional spectrum, it makes sense his next release comes in the form of a new album and live show titled EXISTENTIAL DANCE MUSIC. This next era of the San Holo project showcases all the creative skills he has honed over the years while also diving deeper into some of life's most thought-provoking questions.
Fans have received a small taste of what's to come from the album in the form of singles "All The Highs," "DON'T LOOK DOWN" featuring Lizzy Land, "BRING BACK THE COLOR" featuring AURORA, and "TINY FLOWERS." We couldn't be more excited for this next chapter of the San Holo project, and we are honored to have been able to talk with Sander about the new album, live show, and all the existential questions he approached throughout the creative process.
EXISTENTIAL DANCE MUSIC drops in September and will be followed by an extensive tour across North America with stops at the Kia Forum in Los Angeles, Red Rocks in Colorado, Webster Hall in New York, and many more. We caught up with San Holo before the release of his new album to dive into the concept and explore his mind, so listen to "TINY FLOWERS" and read on for the full conversation.
Stream San Holo – TINY FLOWERS on Spotify:
---
Hello San Holo! Thank you for speaking with me amidst a very busy schedule balancing live show prep and new releases. So let's jump right into it! I love that your music career has led you to this era of EXISTENTIAL DANCE MUSIC. Although you coined it recently, it seems to have been a common thread throughout the whole San Holo project. What is it about now that everything has manifested in the form of the album, tour, songs, etc.?
I love that question. I got to a point in life pretty recently where my body was giving me some signals. I was having anxiety attacks and panic attacks that I had never really experienced before. I thought something was wrong with my body, with my heart, so I went to a doctor to figure it out. In the end, it was just stress and anxiety. I started to realize if my mind creates this stress, and it can have such an impact on my entire body, my entire being, who am I really? So I started to investigate who I am because I knew I was not the stress, not the sadness or depression; I was something beyond that.
This whole inner journey kind of sparked that idea of Existential Dance Music because "Who am I?" is one of the most existential questions you can ask yourself. You start to think, "OK, I am San Holo, but that's just a name, my artist name. Am I Sander van Dijck? My real name, but that's also just a name that doesn't really describe who I am either. Am I my mind? My thoughts? Well, my thoughts come and go, but still, something remains." So, this question inspired me to go into a deep dive on this inner journey to my true self that I'm still on, but the EXISTENTIAL DANCE MUSIC album that I wrote is the start of that journey for me.
Then I had this realization, this really profound realization, where I suddenly realized, "Wow, all my music has always been about this," leading up to this. When I go back and look at my earlier work like "We Rise," "All The Highs," or even my biggest song, "Light," I didn't know it at the time; it was just a phrase that popped into my head. I just loved the line, "I just want to see the light." I don't know why it just felt right, but now I realize it was about finding that inner light. Finding that inner essence. Everything kind of leads to this moment and it's funny that I realized it years later, but somehow subconsciously it was already present.
From your upcoming album EXISTENTIAL DANCE MUSIC, you've released a handful of singles: "BRING BACK THE COLOR" featuring AURORA, "TINY FLOWERS," "DON'T LOOK DOWN" featuring Lizzy Land, and "All The Highs." Which of those tracks gave you the most therapeutic release from its inception in the vision/emotion stage to the track being a manifested/finished art piece, and why?
I think "TINY FLOWERS" really embodies the whole EXISTENTIAL DANCE MUSIC chapter. "TINY FLOWERS" has a drum and bass type beat, but at the same time, I'm singing very personal and emotional lyrics over it. It's about depression and rising above those dark clouds. It's about appreciating the little things in life, like the tiny flowers on the side of the road. I think this is stuff that everybody deals with, and I really want to sing about that. I want to sing and talk about the journey we all go through in life. I think that summarizes the EXISTENTIAL DANCE MUSIC new era.
It's all about the ebbs and flows of life—the lows, the highs, and how we navigate through them. So yes, "TINY FLOWERS" was a song that really started off this new era for me. I got a lot of release from it. Writing this song was very therapeutic, and writing this whole album was very therapeutic for me.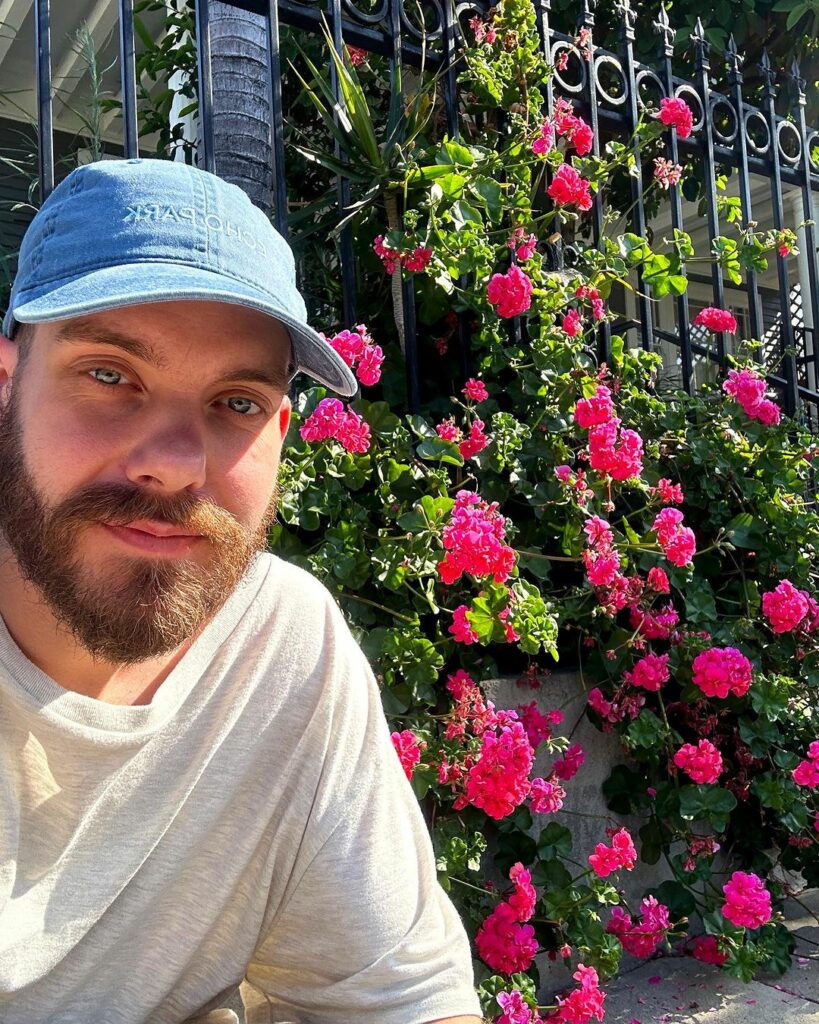 Existentialism has a lot of looming questions. When it comes to the album and a lot of the questions you approached while creating it, which track do you feel took on life most accurately to its existential counterpart?
I think the common theme throughout the album is the question "Who am I?" and it comes through a couple of times. So, it's not just a bunch of tracks about existential stuff. There's a story in it too. It starts with a track where I explore "Who am I?" Then further down, halfway on the album, there is an interlude that asks a similar question, and then at the end of the album, there is a realization of what I am not. We oftentimes get so caught up in our emotions, feelings, anxieties, and in our stress, it's a really big step to realize that that is not a part of you. It's how you're feeling at the moment.
You might be feeling angry or sad, but it's not what you are, and I think we often confuse that. We say, "I am mad" instead; we should say, "I am feeling mad right now" because it puts it in a whole new box. You can view it as a cloud floating by in the sky. You are the sky. It just has clouds in it sometimes.
You spoke about going on walks through Echo Park when you feel anxious to bring yourself back to the present and take in the world. What has been one of the more inspirational ideas or thoughts you have had from one of these recent walks?
So many. Sometimes I get those moments when I look at the ducks floating in the water. Or recently, I had a big realization about trees where I would look at a tree, and I just thought it was so magical. We take these trees for granted, but they're so beautiful, and even though we have removed ourselves so much from nature, as a society, we still are nature. The fact we are breathing right now without thinking about it. We're all part of this universe and the nature that is going on. We think we are so separate from it. We think we have this life, and if we're lucky, we get to live until we're 90, but then there are trees that live until they are hundreds of years old, and yet we think we are so powerful; meanwhile, these trees are just laughing at us.
They outgrow us easily. It's a really humbling thought. We are such a part of nature. Even though we don't realize it as much anymore, I realize it a lot when I'm in nature that everything around us is a constant expression of the universe. I don't always have this recognition. It comes and goes, but sometimes when you walk past a tree – next time you're on a walk, try it – instead of looking forward or down, look to the left or right. It's hard to explain, but it goes back to one of the songs on the album, "TINY FLOWERS." It's the tiny flowers on the side of the road that take them for granted. We pass them growing on the concrete every day, but we don't take a second to realize how pretty they are and how magical they are.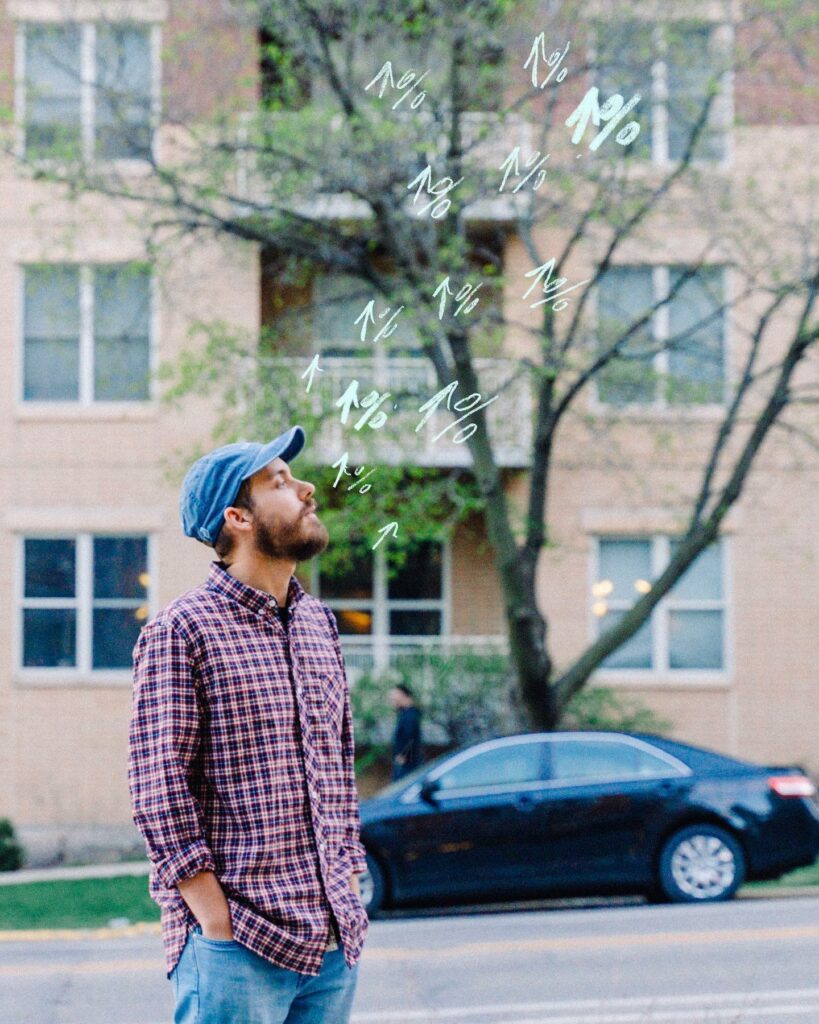 Being able to work on a new show, organize new music for the set, and design new stage and visual concepts, what has brought you the most joy when putting in the countless hours of working on this new project/concept of EXISTENTIAL DANCE MUSIC?
There were multiple times working on this live show when I got really emotional. I would tear up because some of these songs in the live show are seven years old now, and I realized where I was at the time and where I am now. I would be working on it, and this wave of emotions would come over me, and I would just cry for a little bit because I was really feeling the music in a different way. I'm putting so much love and personal emotions into this live show I just hope people will feel that. I hope that it translates when they're experiencing the show. That was a really beautiful thing for me to realize. I was listening to all this music I've made over the last ten years, and I still felt emotional with a lot of songs. A nice reminder that everything I've done so far has come from a very personal place.
The EXISTENTIAL DANCE MUSIC tour starts in September and will touch down in 33 cities! What is one of the biggest challenges you've had to navigate in preparation for tour and how have you approached it?
Staying sane. Taking care of the mind has been a big challenge, and I really see it as a spiritual practice. The pressure and stress that comes with doing a big tour like this it's a lot. It's a big investment; there are a lot of people involved. Planning a whole new show, you have to sell tickets. It's not just making the music. It's a whole process that is pretty intense, staying sane throughout it. The funny thing is I'm using the things I learned while writing the Existential Dance Music album in my life right now to stay sane and calm and not let stress get the best of me. I still get little bumps of anxiety, but I know last year I would have totally spiraled down the rabbit hole of anxiety, and now I can see that's not me and see it for what it is. So staying sane and caring for the mind would definitely be one of the biggest challenges.
We know the entire tour will be extremely special, but you have some particularly large shows, such as the KIA Forum in Los Angeles as well as your return to Red Rocks. How do you go about planning these different stadium and amphitheater shows compared to other venues and spaces?
The challenges are… well, there's a lot of challenges. Obviously, those shows are very big, so you need to adjust the production to the size of the room, and you also need to make sure that the music translates well to those bigger venues. You have to make them special, so you have to add some special elements to those shows, which we are doing. Then that has to all work out. Another big challenge is designing a live show stage that works in small rooms and in large rooms. So to make something scalable is a big challenge, but once it's there and once we do it, it's so rewarding. It's just so easy to get lost in the endless preparation.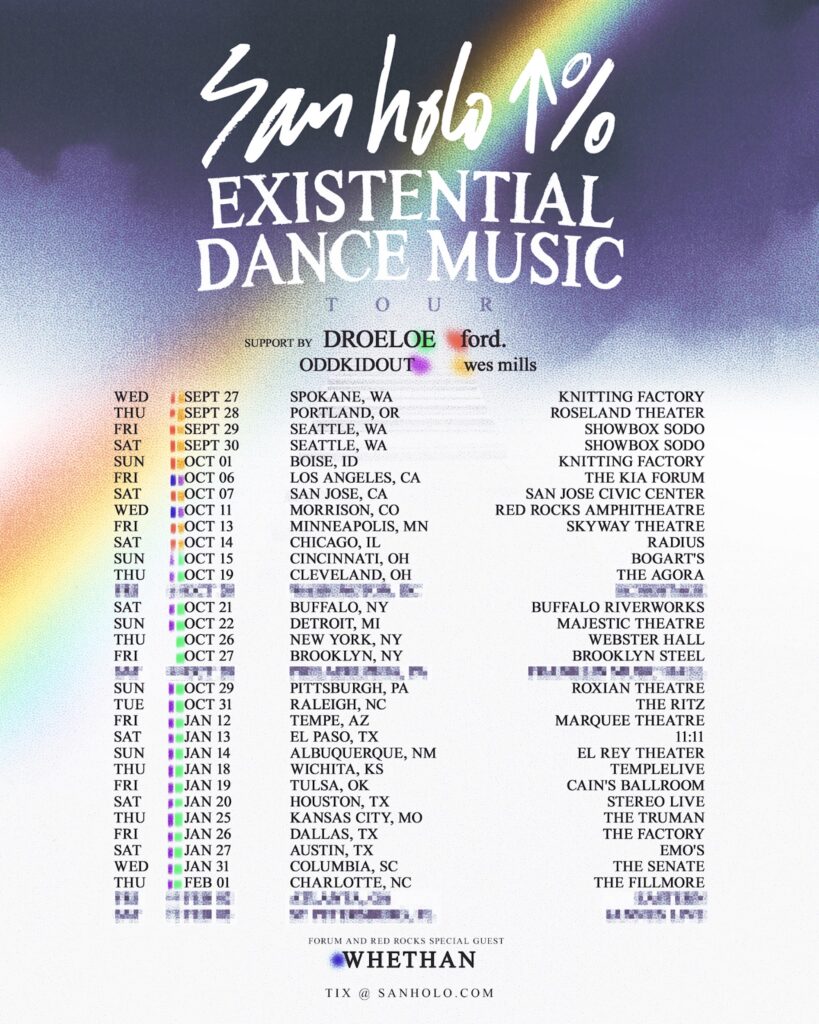 Are there any bits of information you can share with fans regarding the upcoming album and tour that will make them even more excited to see you in a city near them?
Yes, I hope this live show is going to be a lasting experience. Oftentimes we go to a show to forget about everything and lose ourselves in the music. I hope this show puts you on a little journey to find yourself. Even when you leave the show, I hope it encourages you to go deeper and ask yourself, "Who am I really?" Which is kind of weird, because when you think about a typical EDM show, you might think it's just for the party, but this is the kind of show that is supposed to be a more insightful and emotional experience. I'm really proud of it and excited about what we made.
What would be one nugget of knowledge you would tell your younger self to make life a little easier, whether it's related to production, creativity, or just life in general?
Find out who this being you call Sander is. I think that would be the thing I tell my younger self. Find out who you think you are and who you really are. A lot of fear and anxiety led me—a lot of doubt and insecurity. I think if I believed in myself a little more, things would have… who knows what could've happened. It is what it is, and I don't want to change anything. I can't change anything because the past isn't really a thing. We can't go there but don't get me started on that. I spend a lot of time chasing these goals. A lot of my songs are also about that—the idea of always chasing after something.
Finally, Toucan, Pigeon, or Blue Footed Booby, which bird describes how you are feeling right now and why?
I would be a Pigeon. I feel like a pigeon. They're just trying to make it work.
---
Follow San Holo:
Website | Facebook | Twitter | Instagram | SoundCloud | YouTube | Twitch