Factory 93 releases the third volume of MODULE, their compilation series that spotlights the dream chasers who may rule the techno scene someday!
---
As the community gushes over the recently announced lineup for Interstellar, Factory 93 and Dreamstate's debut intersectional event, the former has just delivered some fresh tunes on their label to put you in a techno state of mind. Mirroring previous packages, MODULE 3 highlights four of the industry's most promising, including Berlin's A.D.H.S., LA-based Shay de Castro, and Buenos Aires' Nicolas Taboada, as well as Anakim, who will be joining in on the Interstellar expedition in August.
In fact, MODULE 3 wastes no time spinning techno enthusiasts straight to the stars with an offering from A.D.H.S. that will leave listeners grasping for their equilibrium. It's called "Rastanta," and it features a consistent synth spiral that shrinks and expands in intensity while the voltaic bassline chug paves the course. Equally as stimulating is "Rapture" by Shay de Castro. The red-hot sizzle that pours out of the speakers will encourage feet to do a burnout straight to the dancefloor while the alluring vocal loop caresses the airspace.
Halfway in and Anakim is primed and ready for a little friendly competition. "Man Versus Machine" takes on its contenders with seismic vigor before flipping the script with a breakdown meant for the heavens. Anakim systematically blends the light back into the dark and introduces the "machine" aspect of the track with an unsettling vocal clip. Unexpected moments like this prove him worthy to carry the techno torch into the future.
Three tracks in, and so far, the music is pushing all the right buttons. It's up to Nicolas Taboada to close it out with a bang, and boy, does he come correct! "Insomnia" gets the gears grinding with a smooth crescendo before the vocal steals the show with the perfect balance of sass and class. From here, it's nothing but an uninhibited dance party, as the lyrics suggest. The backend adds some SERIOUS heat, and if you had insomnia before pressing play, you're going to be ready to drop by the time the final beat enters the brain.
I think that's enough talk; it's time to get your techno on! Grab your copy of MODULE 3 on your favorite music platform, stream the release on Spotify, and let us know what you think of the beats on Twitter!
Stream Factory 93 Presents MODULE 3 on Spotify:
---
Factory 93 Presents MODULE 3 – Tracklist:
A.D.H.S. – Rastanta
Shay de Castro – Rapture
Anakim – Man Versus Machine
Nicolas Taboada – Insomnia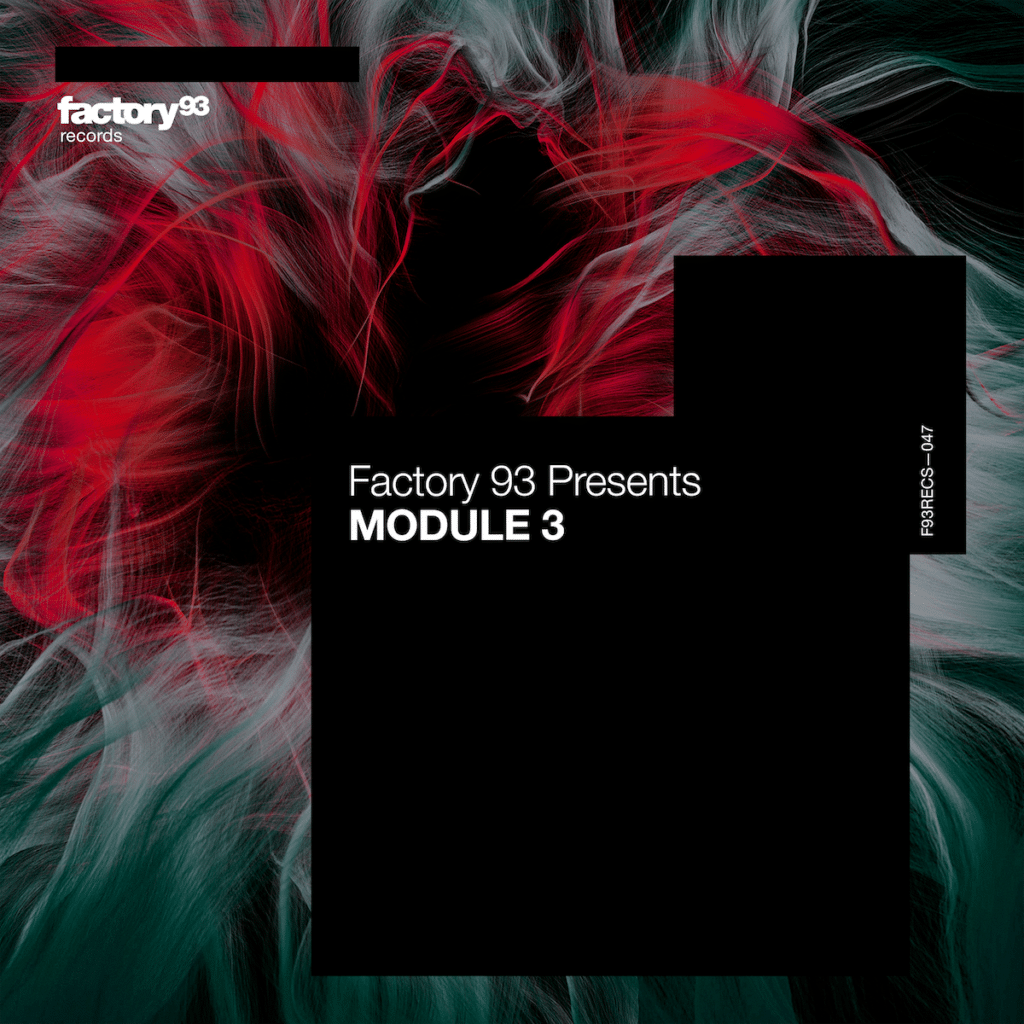 ---
Follow Factory 93:
Website | Facebook | Twitter | Instagram | SoundCloud | Twitch