A new collection of tunes from Drone has landed on 1985 Music, and they're set to demolish clubs and sound systems.
---
Bristol-based DJ and producer Drone is among the tremendous, ever-growing catalog of UK artists who are creating incredible electronic music. Never limiting himself to one genre, Drone infuses his dark, sub-heavy flair and haunting melodies into a little bit of everything from dubstep and grime to garage and breaks. After releasing on various labels since 2013, 1985 Music label-head Alix Perez gave Drone a home on the imprint in 2020 with his track "Blood Orange," which appeared on Edition 3. Since then, his releases – ranging from Evil Sky to collaborations with other label favorites like "Hagakure" with Visages and "El Guapo" with Cesco – have been even more impressive.
Dance With The Devil, Drone's latest masterpiece to land on 1985 Music, was a long time in the making and marks his biggest project to date with 13 tracks and seven collaborators, including Alix Perez himself. Today, the album has finally arrived, following the three singles that dropped in the weeks leading up to the full release, and Drone's unique sonic expertise shines in each sickening tune.
Drone's Dance With The Devil is out everywhere now, so be sure to head over to Spotify or your preferred platform to get hooked on the madness for yourself and keep reading for a deeper dive into the release.
Stream Drone- Dance With The Devil on Spotify:
---
Drone wastes no time immediately captivating his listeners in the opening track, "Cyclone," with one of the heaviest doses of bass on the project.
Anyone who knows Drone, though, would know he was just getting started in introducing the soul-shaking sound that he creates so well. Setting the tone for the rest of Dance With The Devil, the slow, gut-wrenching sub-pulses transition with ease from "Cyclone" into the following tune, "Headhunted." Drone's collaboration with Alix Perez and one of the singles released in anticipation of the full project features a lurking beat at 125 BPM that keeps things fresh among the ever-growing collection of 140 tunes on 1985 Music. For fans of those slow-trudging dubstep basslines, Dance With The Devil has plenty more of them.
With assistance from featured rapper Snowy, the third track, "All I Know," comes in blazing with heavy hip-hop-esque bass blows under Snowy's aggressive rhymes. Clocking in at only two and a half minutes, one might say it leaves more to be desired, but this short and sweet tune makes a viciously bold statement. Listeners knew they were in for absolute madness on the full project when "All I Know" was the first of the three singles to drop prior.
The fourth offering, "The Swamp," is Drone at his finest as he serves up an eerie aura that almost acts as a breather following the previous banger. A sultry vibe ensues with female Kenyan rapper Nah Eeto featured on the next track, "Ski Mask," where her vocal blend of Swahili and English makes for some of the most unique vocals you've ever heard. Drone's melodic but still heavy soundscape carries her alluring words in another short but sweet tune.
A euphoric interlude offers a peaceful moment before things take off again with the project's title track.
Deep rattling bass quivers throughout this one in signature Drone fashion before speeding up to conclude with some more hip-hop-infused flair, just to make sure that everyone is still paying attention. While on the topic of speeding things up, some catchy breaks come in hot on the title track's tail as the BPM bumps up a few notches on "Jugtown" with Hyroglifics.
More deep dubstep ensues on Drone's crispy solo tune "Burnt Lungs" before he takes a swift turn to full-blown garage mode on what was the final single, "Always" with Notion. Uplifting and uptempo yet still dark and sensual, Drone's ability to balance light and darkness together in one tune is unparalleled. Sing-songy vocal stabs float throughout the head-nodding beat, and one can't help but fall in love with the producer's range.
With plenty of drill influence throughout the project, more follows on "My Way" with the final rap artist feature, EMZ, where Drone once again shows off that his sound design makes for a harmonious pairing with grime and drill vocalists. His collaboration with Deft, "Sleepr" is an instant favorite that makes for one final, heavy 140 hurrah on Dance With The Devil before chilling out one last time for the finale of more dreamy garage on "Goodbye." This sultry closing track and its circulating drums make for a flawless and tasteful conclusion to an incredible and well-rounded release.
---
Drone – Dance With The Devil – Tracklist:
Cyclone
Headhunted with Alix Perez
All I Know ft Snowy
The Swamp
Ski Mask ft Nah Eeto
Interlude
Dance with The Devil
Jugtown with Hyroglifics
Burnt Lungs
Always with Notion
My Way ft Emz
Sleepr with Deft
Goodbye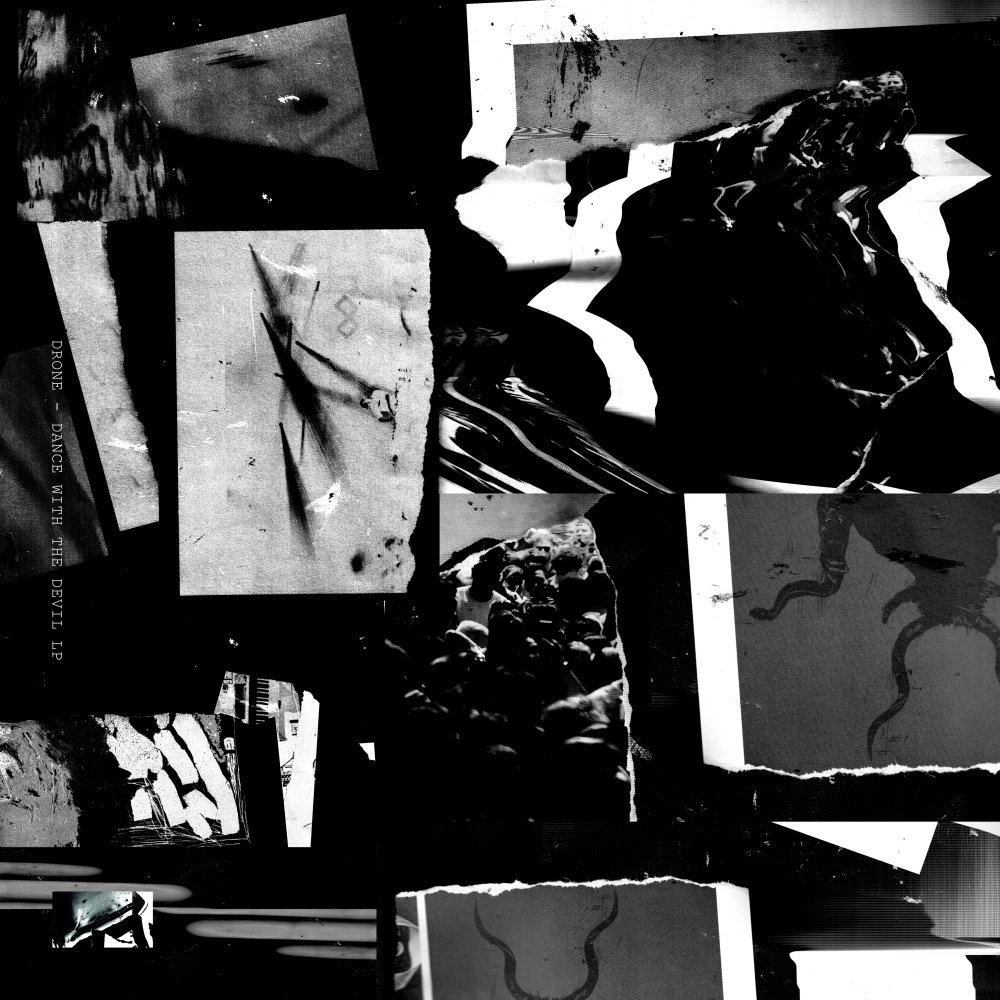 ---
Follow Drone:
Facebook | Twitter | Instagram | SoundCloud | Bandcamp
Follow 1985 Music:
Website | Facebook | Twitter | Instagram | SoundCloud | YouTube | Bandcamp