Canadian DJ and producer Simon Doty proudly proclaims his love for house music with the release of his debut album, Universal Language.
---
The past few years have seen Canadian artist Simon Doty continue to flourish in the scene. Not only has this talented artist taken the stage for impressive sets, but he's released a plethora of tunes on a range of imprints while also launching his own to curate even more soundscapes. Now, in 2023, Simon Doty is checking off another massive milestone on his career checklist with the release of his debut album on Anjunadeep, Universal Language.
Announced earlier this year with the release of "Soulflow," a collaborative track with songstress Ursula Rucker, Simon Doty set off to put his take on emotion-fueled, dancefloor-ready style on full display. Follow-up singles "Follow Me" with My Friend and Tailor and "Have You Ever?" only further defined the direction that Universal Language would be taking listeners, and everyone can take the trip into his immersive realm now that the full album has dropped.
Tracks like the aforementioned "Have You Ever?" along with "Sloane + Sibs" and "Midnight Oil" help enforce the notion presented in the title of the album. All three of these tracks put a heavy focus on groovy, melodic-forward soundscapes that only use vocals as an accent to stunning percussion, synths, and melodies that will dominate every sense of your being.
On the flip side, the vocal-driven tracks see Simon Doty express even more emotion in this album's runtime. "Who Do You Love?" with Artche and "Am I The Only One?" with My Friend arrive in the first half of Universal Language, pairing perfectly with the two other singles that arrived prior to the album's release. A remix of JODA's "Closer," which features vocals from Robyn Sherwell, arrives smack dab in the middle of the release as well to keep the energy flowing at all-time highs.
Ruth Royall joins in on the fun with "Heat Of The Moment," providing her sultry voice to the already captivating track for added effect – you'll be dancing in no time to this one. And Simon Doty looks to Roland Clark to deliver the finishing blow on the album's title track. The uplifting, spoken word vocals will leave you feeling warm on the inside as the piano-laden house tune carries you to the final seconds of Universal Language.
Give Universal Language a spin on Spotify or your preferred platform, check out his live performance of the album in London on YouTube, and let us know your thoughts on Twitter!
Stream Simon Doty – Universal Language on Spotify:
---
Simon Doty – Universal Language – Tracklist:
Soulflow (feat. Ursula Rucker)
Follow Me (with My Friend and Tailor)
Who Do You Love? (with Artche)
Have You Ever?
Am I The Only One? (with My Friend)
JODA feat. Robyn Sherwell – Closer (Simon Doty Remix)
Heat Of The Moment (feat. Ruth Royall)
Sloane + Sibs
Midnight Oil
Universal Language (feat. Roland Clark)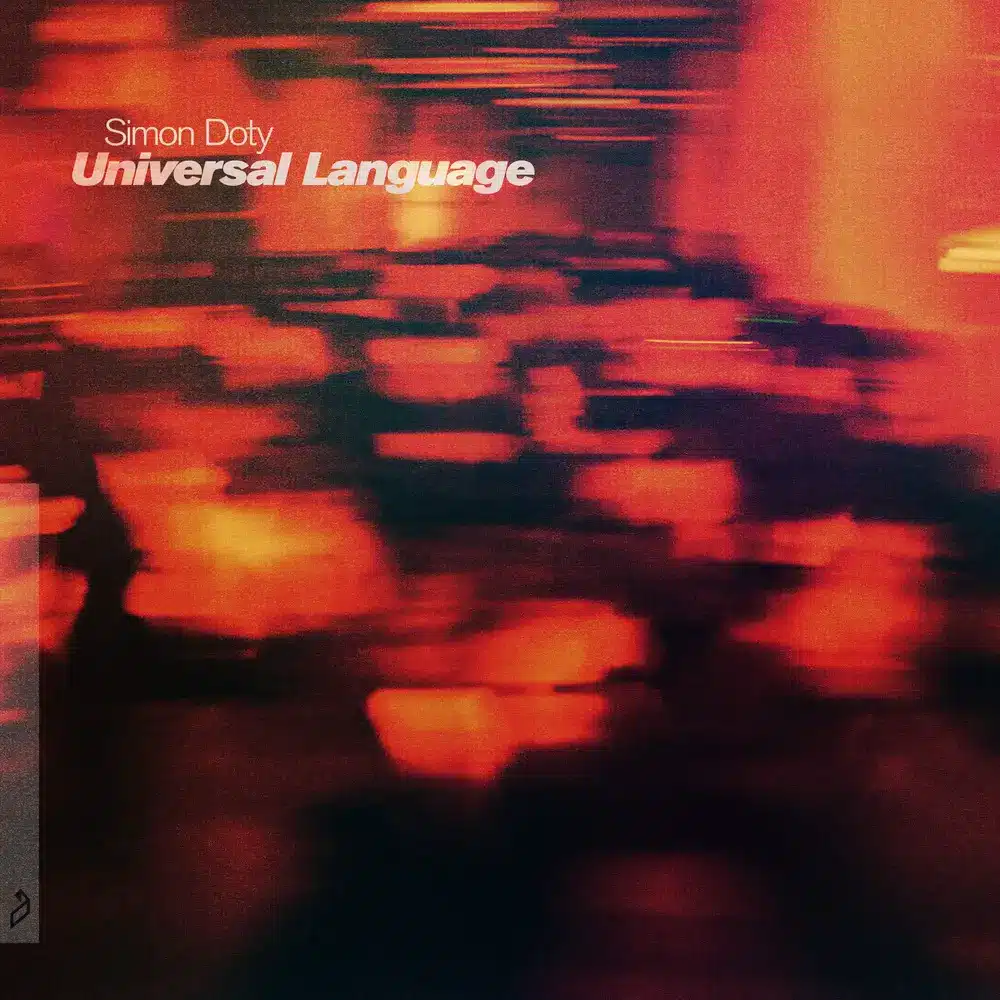 ---
Follow Simon Doty:
Website | Facebook | Twitter | Instagram | SoundCloud