Brooklyn-based duo MEMBA joins forces with fantastic collaborators to deliver dynamic sounds on their latest EP, UNI(*)N.
---
Although MEMBA might be based out of the Northeastern region of the United States, they've continued to showcase their world-influenced sound over the past five years. Their unique sound was prominently put on display with releases like SAGA-I and SAGA-II, the latter of which found a home on ODESZA's Foreign Family Collective, along with their PHASE series and other stunning singles. Now, fresh off an appearance at Okeechobee and a Brownies & Lemonade event last month, MEMBA is back with new soundscapes to explore on UNI(*)N.
Out now on ANTNNA, UNI(*)N is a six-track EP that sees MEMBA lean heavily into their global influences while adding some solid collaborators into the mix who help take the tunes to the next level. The Brooklyn-based duo kicks this trip off with "BACK ONLINE," a track that brings pluko, EVAN GIIA, and Biicla along for the ride. From the gorgeous vocals to the hypnotic beat, this track isn't just dancefloor-ready but emotionally stirring as well.
This EP is filled with a melting pot of genres, styles, and cultures – like mixing Indian folk with UK garage – just the way we like it. Collaboration at this level, across the entire planet, sending files back and forth, wasn't possible even a few decades ago – it feels exciting to be able to make any sound, anywhere, with anyone from any country. We feel like we learn the most when writing with other people.

MEMBA
The second track, "Thru The Ceiling," is dripping with powerful energy as Elohim's vocals are put front and center before the swelling build drops into a bassline that will dominate every sense of your being. VinDon joins in on the fun for the next two tracks, "Skybender" and "Apply The Pressure." The former of the two began as a dark rap song before being transformed into a new direction with fresh chords, while the latter brings Party Favor into the mix for an energetic, drum and bass-fueled ride into the night.
"JIYO" arrives as the penultimate track and merges two starkly different worlds as UK Garage and Indian folk music are married to become one. This tasty tune sees Chitralekha Sen's vocals layered over a bassline that you'll quickly find yourself grooving out to wherever you're playing it. And to bring everything to a close, MEMBA teams up with Biicla to make everyone go "INSANE." The fast-paced breakbeat keeps you moving until its final seconds as you drift away into a different state of mind.
Listen to the UNI(*)N EP on Spotify or your preferred platform, and let us know what your thoughts are on this release on Twitter!
Stream MEMBA – UNI(*)N on Spotify:
---
MEMBA – UNI(*)N – Tracklist:
BACK ONLINE (with pluko, EVAN GIIA, Biicla)
Thru The Ceiling (with Elohim)
Skybender (with VinDon)
Apply The Pressure (with Party Favor and VinDon)
JIYO (with Chitralekha Sen)
INSANE (with Biicla)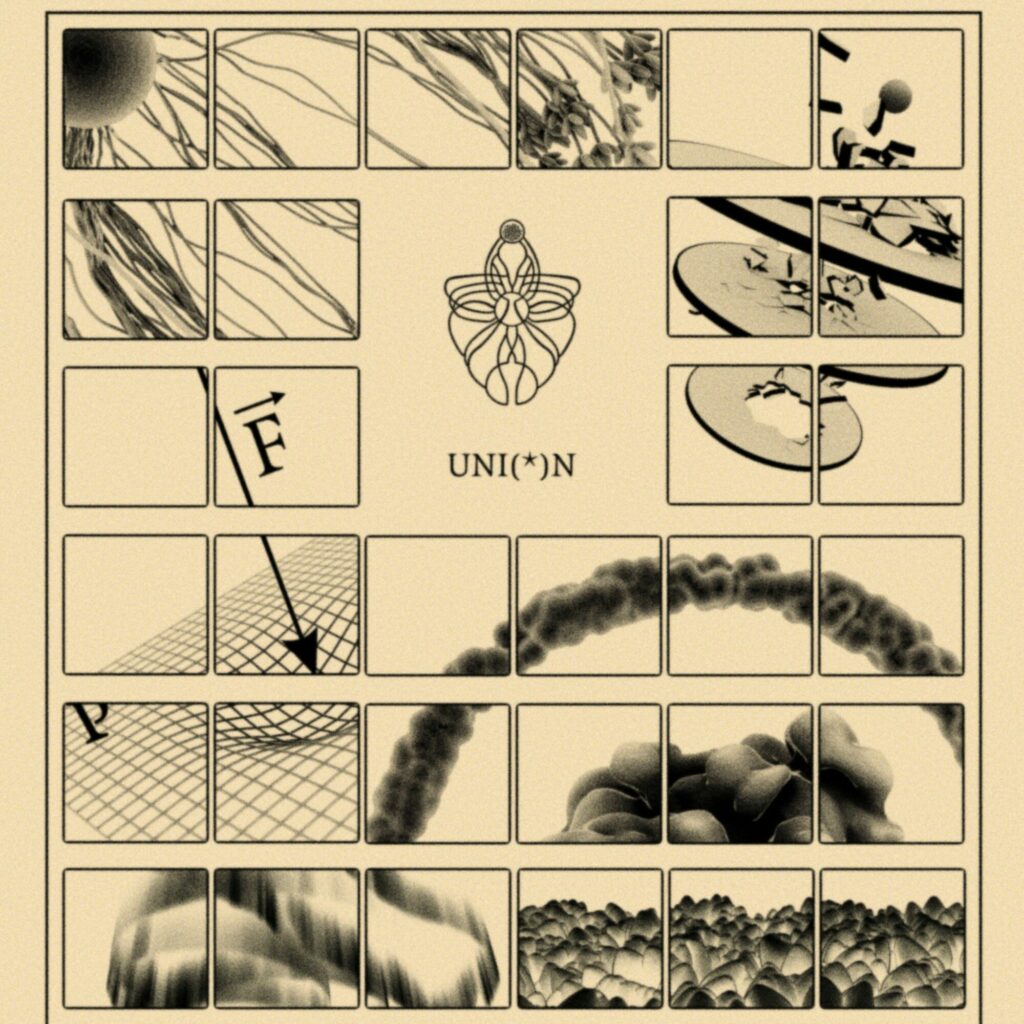 ---
Follow MEMBA:
Website | Facebook | Twitter | Instagram | SoundCloud | YouTube