Hamdi is gearing up to bring mind-blowing sets to the US for the first time, with stops in Los Angeles, Miami, Brooklyn, Atlanta, and more.
---
Rising star Hamdi is one who should be on the radar of any bass lover in the scene right now. His blend of UKG, Grime, and deep dubstep has garnered him quite a massive fan base, making quite the paved way for himself in festival set bookings, featured mixes, and playouts from all sorts of legends like Skream, Sicaria Sound, and Fred Again... Not to mention that his track, "Skanka," has been one of the most rinsed in the dubstep world, putting him on a global vision outside of his European routes.
Now, Hamdi is launching his first headlining tour across the pond to give fans in North America a taste of his sound. His upcoming tour is set to start briskly on April 6 in Washington DC, and from there, he'll set off on a whirlwind of stops that include San Francisco, Chicago, Miami, Brooklyn, Tempe, Austin, Los Angeles, and New Orleans, among others. The tour will then consist of unique experiences like DEF in Atlanta and festivals such as The Untz and his final stop at Lightning In A Bottle. There are even some dates on the list that are still to be announced.
While some of these shows have Hamdi listed as the sole performer, he will be accompanied on some dates by some support like Direct, Player Dave, Zen Selekta, and more. He will also be featured at Nocturnal Nights in St. Louis with acts like Bukez Finezt and machinedrum, as well as support on Dirt Monkey and Jantsen's Full Circle Tour in Portland. Whether you've been rinsing out dubplates since the early days and looking for some modern sounds, or you're dipping your toes in the genre and want to discover the scene's new favorite artist, you're bound to be mindblown by any of these tour date events.
Tickets for Hamdi's tour are available now. Head to his website to purchase your tickets and find out who is joining him in a city near you. Be prepared to have the time of your life, and check back for more updates!
---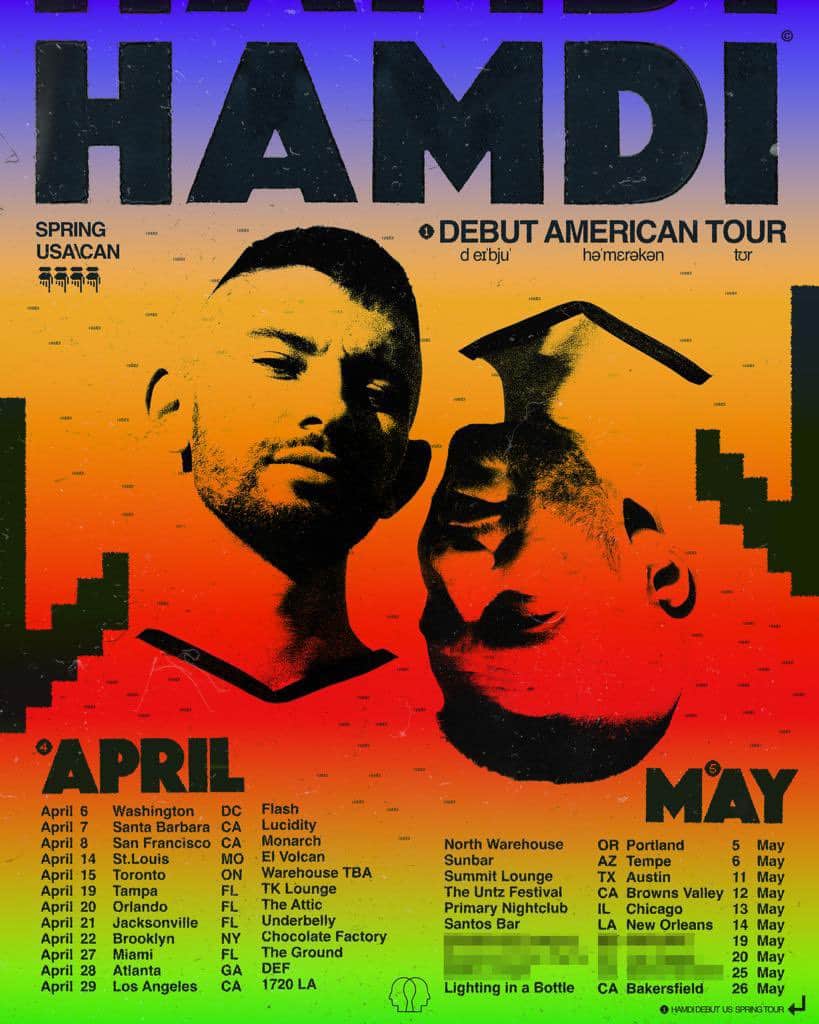 ---
Follow Hamdi:
Facebook | Twitter | Instagram | SoundCloud | YouTube