After unleashing "The Attention Deficit Track" with Jackmaster, Skream circles back with The Attention Deficit EP, out now on Circoloco!
---
Last month, diverse beat makers Skream and Jackmaster got us pumped for the summer season when they dropped "The Attention Deficit Track." The ferocious tribal house banger dropped on Circoloco Records, a brand deeply rooted in club culture, filling us with the drive to pack our bags and make our way to one of their parties at DC-10 in Ibiza. But, if you need any more of a push, Skream is back with the full-fledged The Attention Deficit EP.
Boasting two more feel-good bops that'll pull you straight to the beach for a romp under the sun, this release from Skream is perfect for the summer season. But before we get into the details about the new additions, let's dive into Skream and Jackmaster's thoughts about the title track.
While we're still glowing from the energetic soundscapes of "The Attention Deficit Track" and its accompanying Terrace Mix, Skream ups the ante with "Floral." This beautiful tune kicks off with a punchy rhythm that sits below a mysterious soundwave. The airy lyrics set listeners into a calm state of mind as flickering and siren-like melodic details unveil themselves. "Floral" is the kind of track that you should gravitate to if you're looking for a moment of deep introspection or want to vibe poolside as you watch the gulls fly towards the horizon.
Rounding out the package, Skream is joined by rising star Jansons. The two clearly had the '80s on their mind when they created "Track 3," and the result is an absolute treat for the ears. The uplifting synth tones are the driving force from start to finish, and if you don't feel your feet start to bop with the beat after the first few seconds, then turn the volume up and try again. It's impossible to stay still with the quirky bubbly sound atmosphere filling the room – happy listening, friends!
Grab your copy of The Attention Deficit EP on Beatport, stream the release on Spotify, and let us know what you think about the beats in the comments!
Stream Skream – The Attention Deficit EP on Spotify:
---
Skream – The Attention Deficit EP – Tracklist:
Skream & Jackmaster – The Attention Deficit Track
Skream & Jackmaster – The Attention Deficit Track (Terrace Mix)
Skream – Floral
Skream & Jansons – Track 3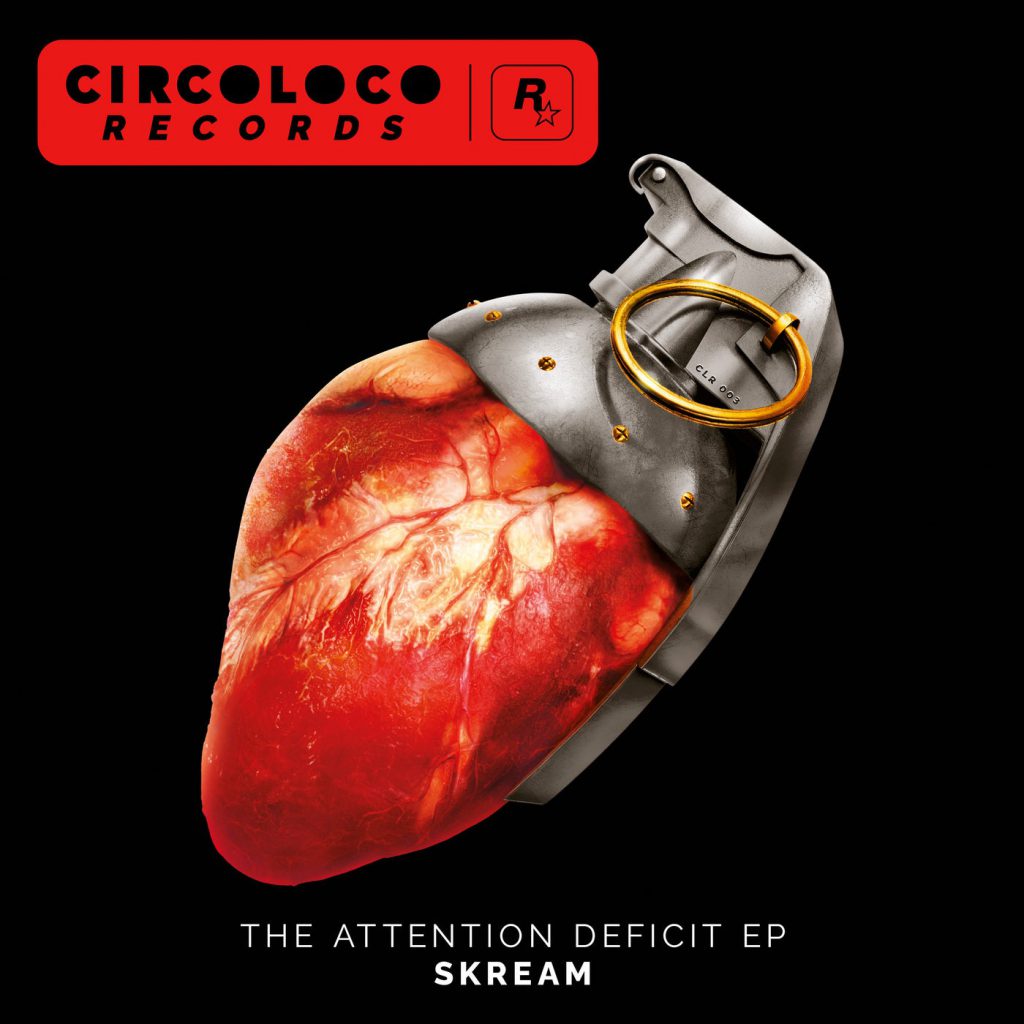 ---
Follow Skream on Social Media:
Website | Facebook | Twitter | Instagram | SoundCloud