Cloonee goes off the deep end with the second volume of the Welcome To Hell series to celebrate the label's one-year anniversary.
---
Just in time for Miami Music Week, Cloonee's Hellbent Records is proud to present the second volume of Welcome To Hell. Featuring a stellar new lineup of artists for the second volume of the series, these producers came locked and loaded and showcase their talent by delivering exceptional house music. The tracks found inside feature an impressive array of global talent, with an eclectic mix of artists from different corners of the world.
Representing the South American hotbed of talent are Brazilian artists Cla$$ & JCult, Viot, Ragie Ban, Felipe Fella and Cesco, and Panna, along with Uruguayan artist Facu Baez. These artists bring their unique sound to the table, showcasing the best of South American electronic music with heavy rolling percussion, hooky samples, and solid vocals, all of which help further define the signature Hellbent sound. Italy's Federico Ambrosi, RICH (ITA), and Crevice also join in on the fun with "Stop The Grains," "No Respondo," and "Rapstar" to add even more international flavor to the compilation, resulting in a well-rounded and cohesive collection of tracks.
The release of Welcome to Hell II marks a momentous occasion for Cloonee, the driving force behind Hellbent Records. This collection of tracks is a celebration of Hellbent's one-year anniversary and serves as a testament to both the label's success and his achievements as its founder and leader. As the label continues to grow and establish itself as a prominent player in the electronic music industry, this release stands out as a significant milestone in its journey. 
Hellbent Records cements its place as a home for cutting-edge electronic music, and Cloonee solidifies his position as a trailblazer in the industry. As fans eagerly await the release of this highly-anticipated collection of tracks, it's clear that Hellbent is here to stay, and he is just getting started. Make sure to stream the album on your favorite platform, and let us know what you think on Twitter.
Stream Hellbent Records – Welcome To Hell II on Spotify:
---
---
Hellbent Records – Welcome To Hell II – Tracklist:
RICH (ITA) – No Respondo
Ragie Ban – My Bank
Federico Ambrosi – Stop The Grain
Facu Baez – Que Mess
Felipe Fella and Cesco – All My Dogs
Pana – Caliente
Cla$$ & JCult and Viot – The Joint
Crevice – Rapstar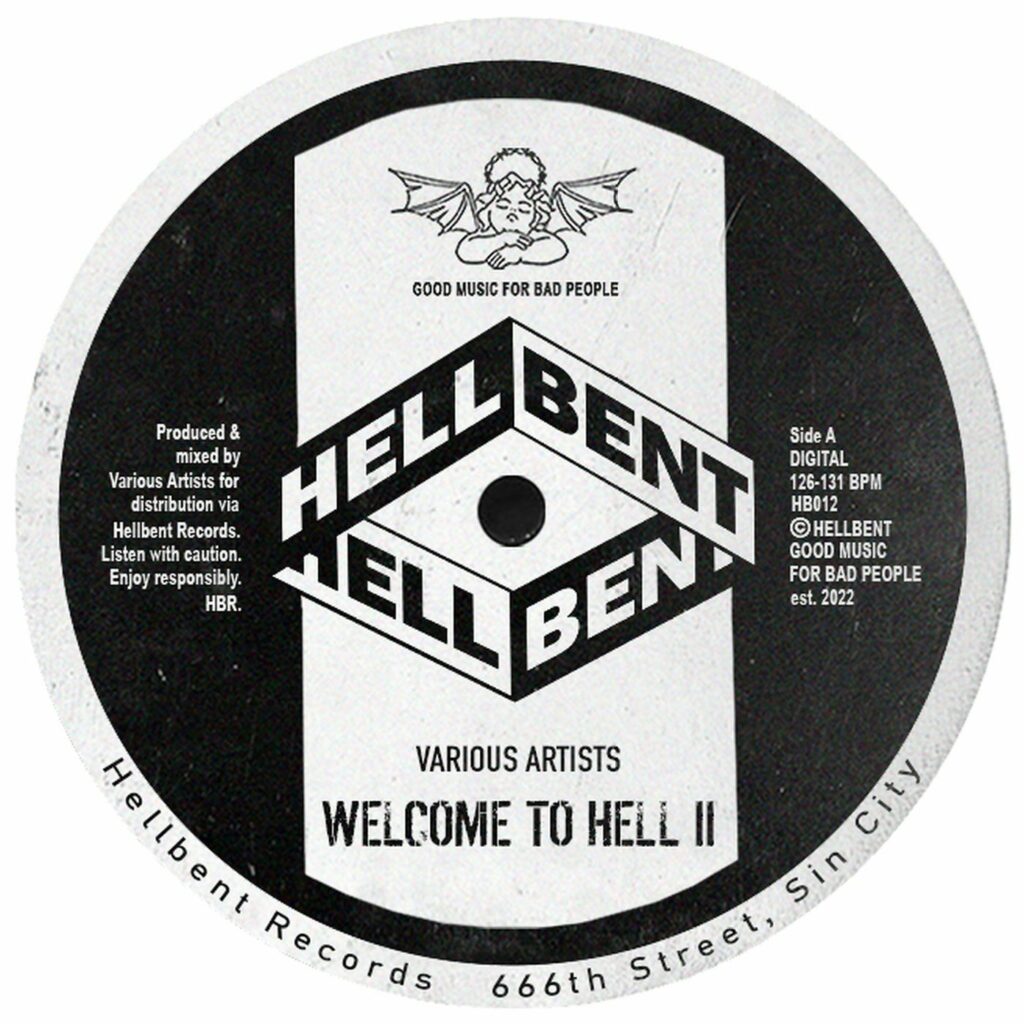 ---
Follow Hellbent Records:
Website | Facebook | Twitter | Instagram | SoundCloud | YouTube