Paige Julia has released her debut project on TRUTH's Deep, Dark, & Dangerous imprint, the four-track Quasar EP.
---
Although the producer is no stranger to a variety of electronic music genres, Paige Julia is a name that's recently been buzzing among the bass music community. Hailing from New Zealand, she has been releasing music for nearly a decade now, ranging from techno and breakbeat, to jungle and drum and bass. While she's yet to embark on a US tour, Paige has appeared at a number of New Zealand festivals and shows, playing in support of massive names like Camo & Krooked and Alix Perez. She was even nominated as New Zealand's Best Electronic Producer in 2021, the same title that TRUTH was appointed in 2017.
While having dipped her toes into almost every kind of electronic music, Paige Julia has found her place within the dubstep and drum and bass varieties as she proves she can effortlessly impress in every realm. Following her recent drum and bass release, "Ease Your Mind" on 1985 Music's latest coveted compilation, Paige is back with the next major win for her bass music endeavors. Her first-ever, fully dubstep-inspired project, and first release on TRUTH's Deep, Dark, & Dangerous label has landed and it happens to be an entire EP.
In classic DDD style, all four tunes you'll hear on Paige Julia's Quasar EP are strictly deep bass business. The term "Quasar" is short for a "quasi-stellar radio source." This deep space phenomenon is similar to a black hole, but one that emits radio waves and strong light. Paige starts off the EP with its title track, a simple but satisfying 140 tune that introduces the listener to the project's crispy bass sounds.
The deep head-nodding beat carries perfectly into the following track, and the previously released single, "Wrath." While sticking to 140, this one increases the energy a bit from the previous, making for a live set dubstep banger that's sure to cause commotion on a dancefloor. The sound design in this tune perfectly captures the essence of Deep, Dark, & Dangerous while having spawned from a lane all Paige's own.
Things get weirder in the third track "Mindsculpt" as one might infer from the title. This bassline truly hits heavy and takes a different, nastier direction with each drop to keep the listener in awe. The final track "Vivi" wraps up the EP with a breezy breath of fresh downtempo air for a little cool-down from the madness. Despite chilling things out a bit, "Vivi" still boasts the perfect amount of distorted bass woven through its floating melodies to keep the track in theme with the rest of the EP. This makes for a wholesome conclusion to the project.
Paige Julia's Quasar EP is out everywhere now. Grab your best at-home speaker setup or headphones to take a proper listen for yourself on Spotify or your preferred platform.
Stream Paige Julia – Quasar on Spotify:
---
---
Paige Julia- Quasar – Tracklist:
Quasar
Wrath
Mindsculpt
Vivi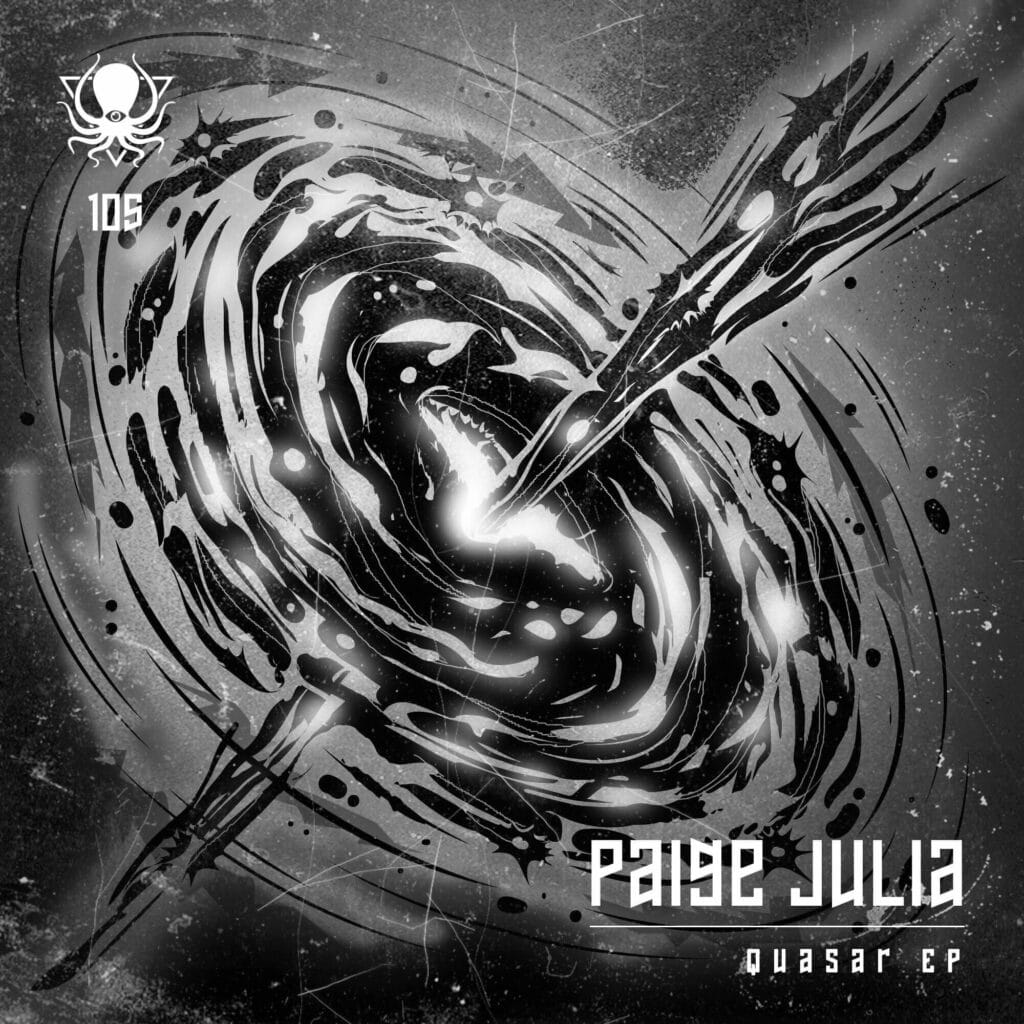 ---
Follow Paige Julia: