Deep, Dark & Dangerous is celebrating its 100th release with DDD100, a compilation packed with 24 fresh dubstep tracks.
---
TRUTH's Deep, Dark & Dangerous is back with an exceptional collection of tunes to finish out another successful year strong. A proper celebration of the label's 100th release, the DDD100 compilation is one that they've been teasing fans with for quite a few weeks now. Featuring 24 tracks, all collaborations between various members of the Deep, Dark & Dangerous family, the compilation is sure to provide your dubstep fix.
Fans have been offered a little taste as to what's in store on DDD100 with each of the singles that dropped in the weeks leading up to the full release. One of them was a much-awaited collaboration between Ternion Sound, Hypho, Pav4n, and Strategy titled "Relentless." This UK-style tune is everything one could have expected from these talented artists and undoubtedly helped build the excitement for the rest to come on the compilation. Deep, Dark & Dangerous leaders TRUTH teased one of their two contributions and the opening track of the project, "Connected Illusions" with Youngsta and N-Type, ahead of the full release as well.
Related: Want to get a deeper look into how DDD100 came together? Check out our interview with Tristan from TRUTH.
With every track on DDD100 being a collaboration, listeners will get to hear how so many new pairings can produce together, some for the first time. Long-time Deep, Dark & Dangerous residents Colt Cuts and The Widdler join forces for "Mecha" while Wraz and Distinct Motive team up on a heater dubbed "SSN-21." Rising star Chef Boyarbeatz returns to the label after his recent debut EP on the imprint that turned heads. In not one but two tunes, Chef shows off his knack for that signature 140 BPM sound that fans know and love with help from the legend Leo Cap on "Real Murder" and the fast-rising dubstep queen NotLö on "Swamp Salute."
Dubstep dons MYTHM and ENiGMA DUBZ have been hyping up "Reality" in live sets recently. While the track is well-produced with plenty of deep wubs and other swirling elements, the repeating sample becomes a bit redundant, almost taking away from the tune. The legend Rez makes quite a splash with a new face to the DDD family- Senncoria with their massive tune "Green Ladder," which is guaranteed to floor any dubstep fan. With so much quality music from talented producers, there's no doubt you'll find something to love on DDD100 if you love deep dubstep.
DDD100 is out on all platforms, so grab your best speaker setup to listen to this beast of a collection, and let us know your thoughts on Twitter!
Stream Deep, Dark & Dangerous – DDD100 on Spotify:
---
Deep, Dark & Dangerous – DDD100 – Tracklist:
Truth, Youngsta, N-Type – Connected Illusions
Hypho, Ternion Sound, Pav4n, Strategy – Relentless
Khiva, JLEON – Jupiter
Chef Boyarbeatz, Leo Cap – Real Murder
Abstrakt Sonance, ColtCuts, Confusious, Rider Shafique – From Birth
Lampa, Widow – Follow Me
Mythm, ENiGMA Dubz – Reality
Wraz, ColtCuts – Scars
Mesck, Woven Thorns – Known Enemy
Cartridge, Lampa – Blabba Mouth
Basura, Slaine – Marches On
Oxossi, Hypho – Lana
ColtCuts, Cartridge – FxCK
Karnage, Dayzero – Heavenward
Internal Frequency, Outsider – Before The Fall
The Widdler, ColtCuts – Mecha
Wraz, Distinct Motive – SSN-21
Truth, Pushloop, Kwizma – Cataclysm
REZ, Senncoria – Green Ladder
NotLö, Chef Boyarbeatz – Swamp Salute
Roklem, Sebalo – Inner Turmoil
Enochi, Bisweed – Shinobi
City1, Substance – Bad Cave
Leon Switch, Widow – Fallen Angels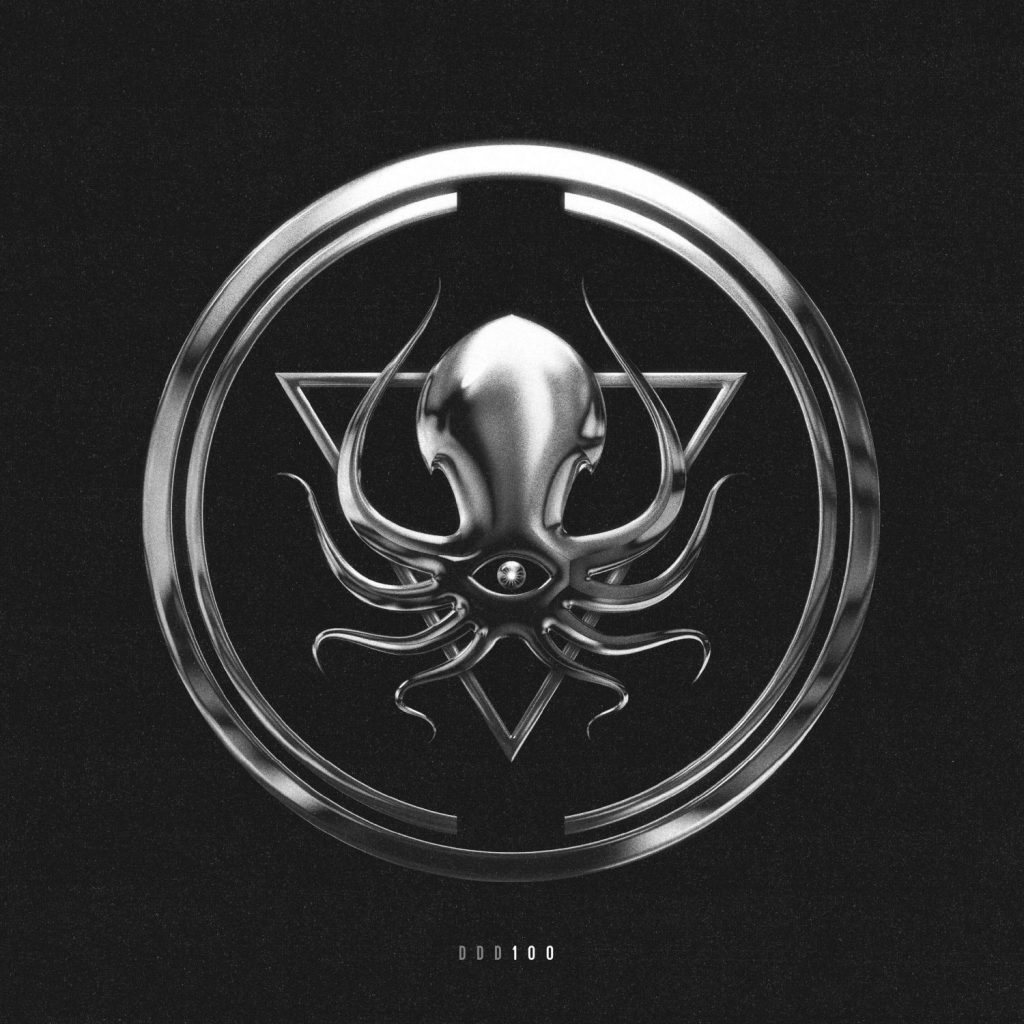 ---
Follow Deep, Dark & Dangerous on Social Media:
Facebook | Twitter | Instagram | SoundCloud | Twitch | Bandcamp