Grum expands on the soundscapes he's built and creates a new progressive Unreality with the release of his latest Anjunabeats album.
---
Just over a decade ago, Grum released his debut LP Heartbeats, drawing influences from '80s synthwave and winning over fans and tastemakers alike. Following his second LP, Human Touch, and sharing stages with Tiësto, Fatboy Slim, and Above & Beyond, in 2015 he signed his Trine EP to the Anjunabeats imprint, and from there became a progressive mainstay on the legendary label.
While Grum saw success with each new addition to his discography, he wasn't without his share of challenges. His third album and first on Anjunabeats, Deep State, had to be reworked last minute due to reasons out of his control. Not one to be discouraged, Grum rewrote the album and released it in November 2019 to widespread acclaim. With a mix of the 80's influences that dotted his previous albums and glitchy, forward-thinking progressive house, Grum had solidified himself as a progressive titan.
Following Deep State, Grum started to branch out, launching his own Deep State imprint to showcase progressive talents such as Entel and CYA, as well as his own non-Anjunabeats productions. With that, Grum now returns to Anjunabeats with his second LP for the UK-based label, Unreality.
Keeping with previous collaborators Don Youdan and Natalie Shay, as well as adding Sealine and Sarah Appel to the cast, Unreality expands on the conceptual electronic universe Grum had birthed with Deep State, ambient Isolation EP, and his Reconnection EP. A gritty, hard-hitting progressive album which stays true to the sound he's known for as well as adding some future classics to his already stacked discography, Unreality cements him as one of the best in progressive.
Below, we explore Grum's Unreality on Anjunabeats, his fourth full-length album, so listen on Spotify or your preferred platform, and keep reading for our take on the producer's latest.
Stream Grum – Unreality on Spotify
---
The Question of Reality; The Answer in the Form of the Unreality.
The title track opens the album in cinematic fashion, and immediately delivers the synth-driven compositions that Grum has been heralded for over the last decade while leading seamlessly into Natalie Shay's first contribution to the LP. "Don't Look Down," a melodic, progressive synthwave track which are made into a catchy late night cruising tune by Shay's vocals. Sarah Appel subsequently follows with her first contribution, "Faded Memory," and Shay returns with "Taking Over Me," which completes the first portion of the album, the section laying out Grum's love for '80s synth pop in conjunction with his distinct style of progressive.
"Only A Dream" marks a separation in style, moving towards the club-oriented progressive house that has made him a household name.
Capturing the cinematic composition of the title track, "Only A Dream" blossoms into a heavy hitter that reminds Grum fans what he's capable of. With Appel's second contribution in "Come Alive," and Youdan's first entry, "Be The Horizon," hints of Grum's hit track "Stay" decorate the second section of the album. Teeming with ephemeral vocals, the pair of vocalists make these two tracks future favorites for progressive fans everywhere.
After another cinematic cut in "Last Light" marking the third section of the album, "Virtual Companion" offers Grum's first peak-time moment. A dark and haunting moment, Youdan and Grum draw influence from previous collaborations. At first, Youdan's vocals showcase an almost hypnotic reverence of an A.I.-like companion, before Grum's production turns it into another soon-to-be classic from the Scotsman.
"Closer Apart" has tinges of melodic techno influences with Shay's light soprano vocals pushing the production into atmospheric heights as an anthemic demonstration of why she is one of Grum's most frequent collaborators. The last credited vocal cut on the album comes from Sealine in the form of "Disconnected." One of the most memorable contributions from the album, with crushing synths and Sealine's aggressive vocals dominating from start to finish. It sets up perfectly for the follow-up, "Pattern Recognition." Led by a hypnotic vocaloid and hard-hitting analog synths, it strikes hard, and demonstrates Grum at his most aggressive and most trademark sound.
The album starts to cool a bit by the penultimate track, "Look To The Light," seeing Grum return to his '80s influences in typical fashion.
He opts to close with the triplet-dominant "Our Cosmic Insignificance," combining almost all the elements throughout the album into a closer that truly give this album the polish it deserves. It offers a cinematic and anthemic forray into the gravity of the Unreality so carefully shaped, programmed, and birthed by Grum over the course of the album.
In plain words, this album offers much more than a well-crafted body of work. Unreality is a cohesive culmination of the storied career of one of dance music's most in-form producers. It is a pocket universe, full of ambience and background, as well as powerful songwriting in both subject and precision, and a wide array of Grum's production pedigree and influences. It offers a look into what has made this progressive heavyweight the producer he's has become over the last decade, while also showing what he's capable of going forward, in a way that has become a lost art, which makes it all the more immersive with each listen.
Enjoy your trip through Grum's Unreality? Let us know in the comments below, and follow Grum on socials!
---
Grum – Unreality – Tracklist:
Unreality
Don't Look Down (feat. Natalie Shay)
Faded Memory (feat. Sarah Appel)
Taking Over Me (feat. Natalie Shay)
Only A Dream
Come Alive (feat. Sarah Appel)
Be The Horizon (feat. Don Youdan)
Last Light
Virtual Companion (feat. Don Youdan)
Closer Apart (feat. Natalie Shay)
Disconnected (feat. Sealine)
Pattern Recognition
Look To The Light
Our Cosmic Insignificance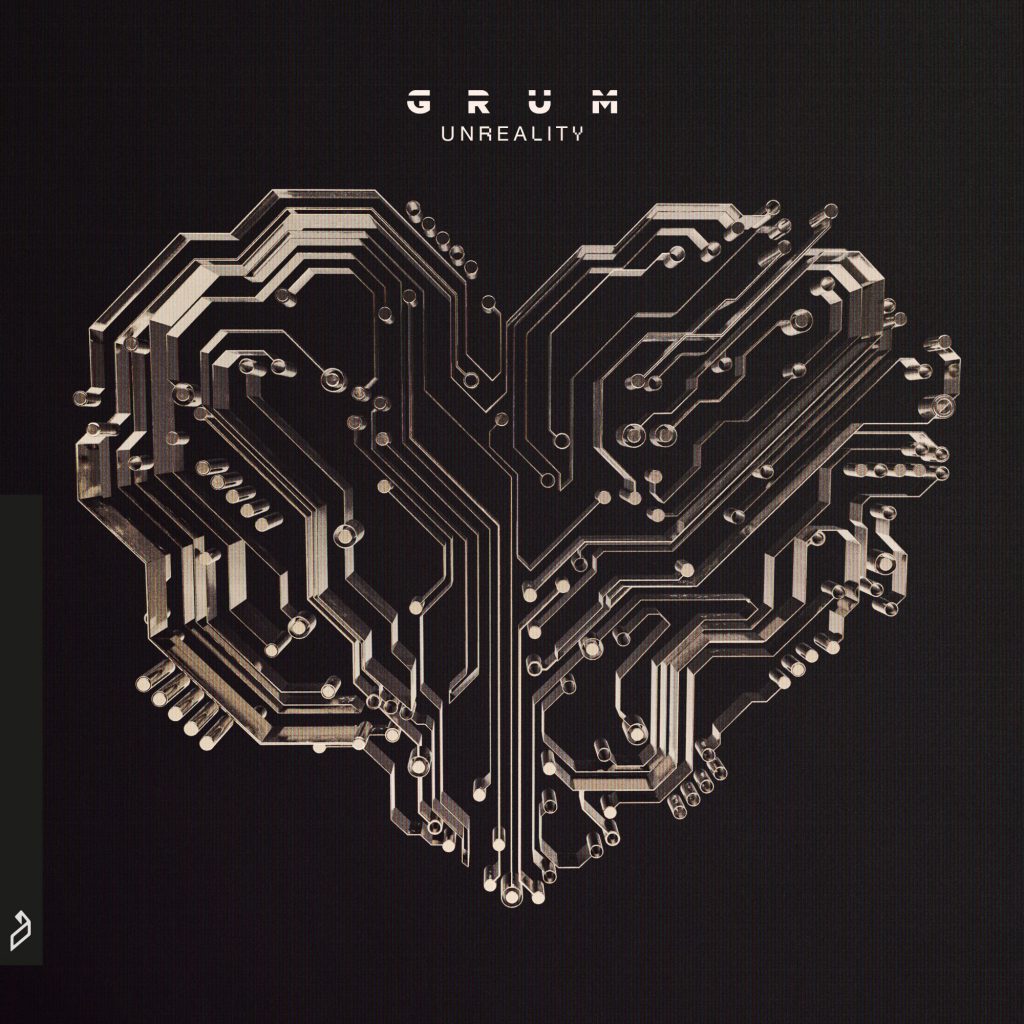 ---
Follow Grum on Social Media:
Website | Facebook | Twitter | Instagram | SoundCloud | Spotify