Dr. Fresch curates a hearty helping of tunes from Wolvero, Sentido, Adame Twins, and more on House Call Records' Caller ID Vol. 3.
---
The next wave of house artists might only be beginning to sink their teeth into the scene but they're already packing plenty of heat with their releases. This is most prominently seen on labels like House Call Records, with Dr. Fresch consistently curating some of the freshest tunes in the scene from artists that are right on the cusp of breaking out. Most recently, the label dropped the third volume of their Caller ID compilation series that highlights that mission with some insane tracks that are sure to have you bumping right along with them.
House Call Records' Caller ID Vol. 3 features eight selections from some of the best bubbling names in the scene right now. AK RENNY and DEVOWR. lead the charge with some stripped-back bass house grooves and an infectious vocal on "The One" that will leave your engines revved and your feet ready to shuffle. Another standout among the collection arrives second as Saber and Noise Cans delivers that "Fiyah" that you need to keep yourself warm this winter – this one is sure to ignite dancefloors at festivals throughout the rest of the fall and deep into the winter months.
If you're on the hunt for even more shuffle-ready beats, then Wolvero's "Highland" and Sentido's "Ameru" will certainly do the trick. And those who loved glitched-out, futuristic house sounds should put on Adame Twins' "Feeling Great" and Merow's "Welcome Aboard" to get their fix as they blast off into the cosmos. Listen to Caller ID Vol. 3 on Spotify or your preferred platform, and tell us which tune you danced the most to on Twitter!
Stream Caller ID Vol. 3 on Spotify:
---
Caller ID Vol. 3 – Tracklist:
AK RENNY, DEVOWR. – The One
Saber, Noise Cans – Fiyah
Dyce, TRYPBOX – FTS
Wolvero – Highland
Hypedelic, NETWERK – Underground
Merow – Welcome Abroad
Adame Twins – Feeling Great
Sentido – Ameru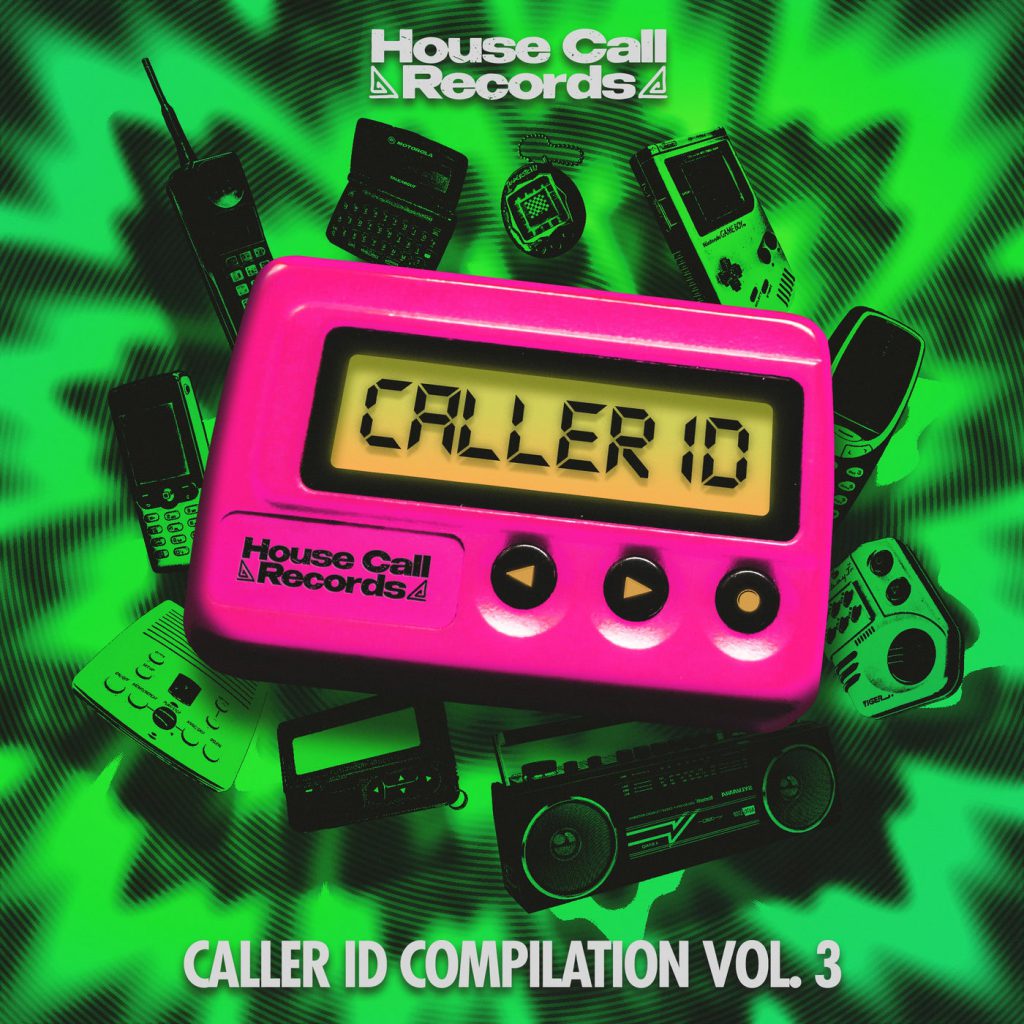 ---
Follow House Call Records:
Website | Facebook | Twitter | Instagram | SoundCloud