Dennis Sheperd releases Onwards // Upwards and pushes his creativity beyond its bounds with vocals from Diana Miro, Mira Feder, and more!
---
For the last couple of years, trance and progressive producer Dennis Sheperd has gone on a creative bender, dropping the glistening sounds of Find The Sunrise before jumping on curation duties for In Search Of Sunrise 18 with Matt Fax and Markus Schulz. This weekend he keeps the productivity flowing with the unleashing of Onwards // Upwards, an album that allows the dance floor dominator to reach even deeper into his bag of tricks to turn out a body of work perfect for any occasion.
The world has already been made privy to some of the gems that line the tracklist, like "Wishful Thinking," "The Fall," "Intouchable," and "Sugar Coat," showing off a colorful cast of vocalists and collaborators, including MR. CLN, Gid Sedgwick, York, Iris, Brandon Le, Jonston, and more! From beginning to end, listeners get to bear witness to deep singer/songwriter emotion, and at other times, soothing instrumentals will float the spirit into a pure state of bliss. On the other hand, there's certainly no shortage of soundwaves that demand you drop what you're doing and dance, and every once in a while, your jaw may hit the floor as your body vibrates from bolts of underground power.
With that in mind, let's get into some of the highlights. "Cryptoverse" deserves a major shoutout as it has one of the most haunting melodies of the lot, seeping its way into the brain with a collection of twinkling synths and swelling notes that prance above a techno-driven undertone. It truly acts as a unique energy pulse when bridging the aching emotion of "Sugar Coat" to the dreamy vibe of "Every Little Thing" featuring Nadda Mercenary. It's the type of track that comes out of nowhere, instigating an unhinged ruckus on the dancefloor, specifically when nestled in between two progressive mood-setters.
As the album strides forward, there's much to be said about "The March" with George Jema. This track will make you yearn for mainstage madness as the fireworks explode overhead and the playful drum beat tickles every sense of the human experience. The tempo has just enough oomph to keep the feet stomping, while the mystical melody enhances the experience by pulling listeners deep into their own imagination. Placement matters, and "The March" acts as the perfect segue into "This One" with Scott Cameron and RELEJI – a peak-hour combination of transcendent uplift and spicy bassline kick.
From here, Dennis continues to prove that he's no one trick pony with the hands-to-the-heavens trance vibe on "This One" with Scott Cameron and RELEJI before diving into some breaks action on "Hearts" featuring Elliot Johns. The latter is an unexpected addition that oozes cool character and grace making it impossible to avoid getting swept away by the breezy melodics and gorgeous vocal delivery. But don't slam that repeat button just yet because Dennis closes out with what fans are calling his best offering to date, "Torture," featuring Mira Feder. This one is high-octane from stop to finish, so prepare to sweat!
Now that we've teased you with a few standout selections, it's time to grab your copy of Onwards // Upwards on your favorite music platform, stream the album below on Spotify, and let us know what you think about the music on Twitter.
Dennis Sheperd – Onwards // Upwards on Spotify:
---
Dennis Sheperd – Onwards // Upwards – Tracklist:
Intouchable (with Brandon Le)
Denials (with Diana Miro)
Run
Sugar Coat (with Joston)
Cryptoverse
Every Little Thing (with Nadda Mercenary)
Wishful Thinking (with MR. CLN and Gid Sedgwick)
Limitless (with Koni Blank and EKE)
The March (with George Jema)
This One (with Scott Cameron and RELEJI)
The Fall (with York and Iris)
Hearts (with Elliot Johns)
Banishora (with Nic Toms)
Torture (with Mira Feder)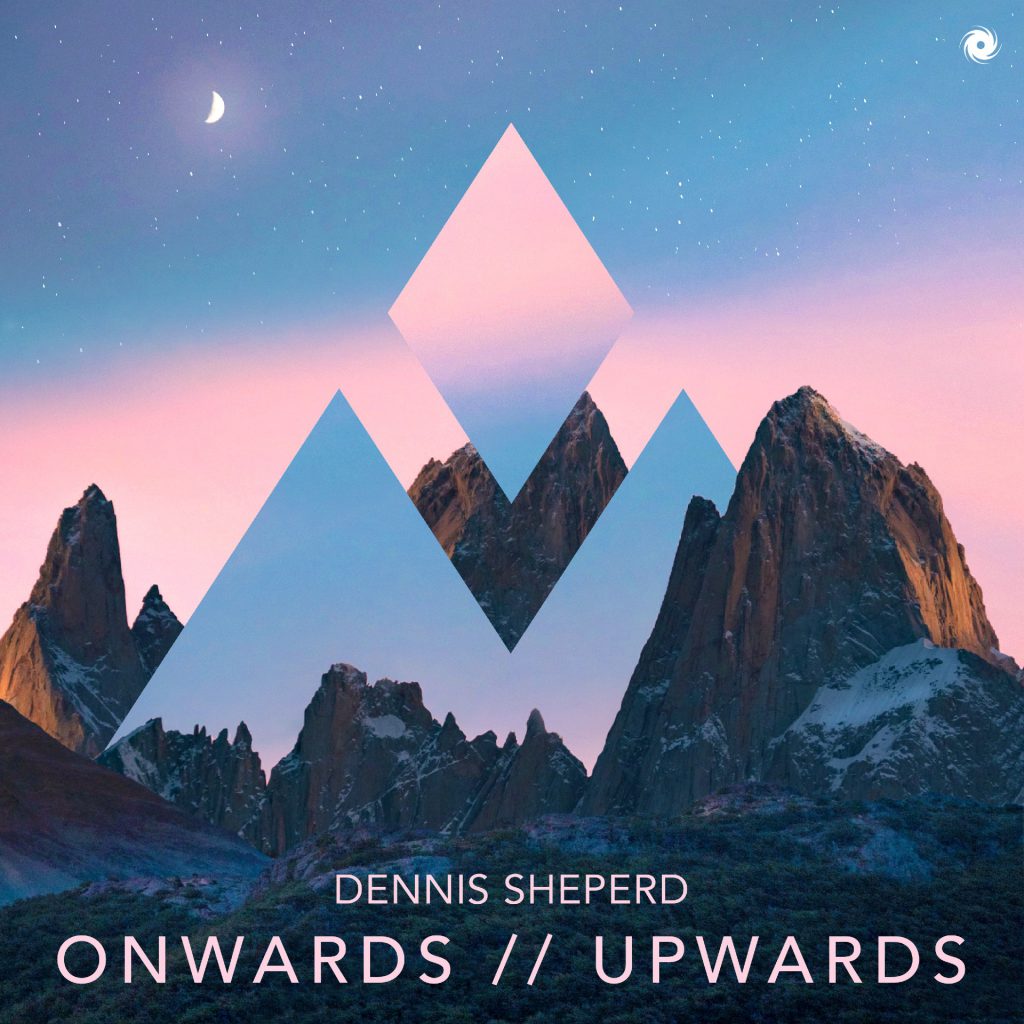 ---
Follow Dennis Sheperd on Social Media:
Website | Facebook | Twitter | Instagram | SoundCloud | YouTube | Twitch