Markus Schulz returns on the 18th edition of In Search Of Sunrise and rallies Matt Fax and Dennis Sheperd for additional mix duties.
---
Few series mean as much tot he community as In Search of Sunrise. What began under the then trance-focused Tiësto in 1999 still carries forth in 2022. Talent changed over the years – after Tiësto left the series in 2008, Richard Durand picked it up in 2010 and carried it forward for four years. Then, the search went dark until Markus Schulz took hold again in 2018, who carries it onward today.
As a compilation series, In Search of Sunrise ticks many of the boxes for trance fans. It offers moody Balearic vibes. It offers ecstatic moments of energy. It creates sonic caverns to get lost in, while it keeps the water ever flowing forward to move listeners towards the climatic moment. Once dubbed the "the Superbowl of mix comps" by Mixmag, this curation and experience remains paramount to the sonic craftsmanship of the talent at hand.
For the 18th hole of the course, Markus Schulz returns to guide us down the first rabbit hole in search of the next sunrise. Stuffing his mix full with 20 tracks, Markus keeps the vibes on point with tracks from Above & Beyond and Mat Zo, Purple Haze, Giuseppe Ottaviani, Mike EFEX, NOMADsignal, and Grum. He also tosses in some original pieces, including a collaboration with Ferry Corsten, and some classic remixes.
Next in line is the immense Matt Fax. This mix caters to the moody elements of the search for sunrise. Matt brings in works from Solarstone, Hoopoe, BT, and Eco, while also bringing his own works into the mix, including, like Markus, a few remixes of some very classic tracks in the trance world.
Finally, Dennis Sheperd weaves the final pieces of the sonic tapestry. Dennis spatters his own works about – including a few collaborations with trance legends like York and JES. Besides his works, Dennis brings in less familiar names like Hypaton, Florida Forgotten, George Jema, and Freak E Beatz. The journey unfolds evermore.
While the 20th edition of the mix is clearly on the horizon, this 18th edition sparkles with moods and tones to carry the summer onward. While we all chase that sunrise, at least we have yet another a brilliant soundtrack to chase the dawn's rise one more time. Kiss the summer off in the only sensible manner by grabbing the sunrise in this soundtrack to dawn on Spotify or your preferred platform.
Stream In Search Of Sunrise 18 on Spotify:
---
In Search Of Sunrise 18 – Tracklist:
Mix 1 – Markus Schulz
Markus Schulz – When the Light Breaks in Sarmi
Emma Hewitt x Markus Schulz – Into My Arms
Will Atkinson – Pipe Dreams (Jerome Isma-Ae Remix)
Kyau & Albert – Falling Anywhere (David Broaders Remix)
Markus Schulz x Ferry Corsten – Equinox
Grum – Our Cosmic Insignificance
Markus Schulz x Copini – Atlas
Above & Beyond and Mat Zo – Always Do
NOMADsignal – Ever Forward
Daxson – First Light
Probspot – Blueberry (Markus Schulz Down the Rabbit Hole Remix)
Giuseppe Ottaviani – Fahrenheit
Purple Haze – Manoeuvres
Mike EFEX – Evolution
Rapid Eye – Circa-Forever (Markus Schulz Down the Rabbit Hole Remix)
Markus Schulz presents Dakota – Manray
Jam & Spoon – Odyssey to Anyoona (Wehbba Remix)
Mario Ochoa – Gaia
Daxson – Hakuba
Markus Schulz – From the Ridge
Mix 2 – Matt Fax
Matt Fax – 4:38 AM
Gouryella – Gouryella (Matt Fax Remix)
Matt Fax – Compass
Kamaya Painters – Summerbreeze (Matt Fax In Search Of Sunrise Remix)
Solarstone – Island
Matt Fax – Longing (Matt Fax In Search Of Sunrise Mix)
Eco – Let You Down
Hoopoe – Matahari (Narel Remix)
SØNIN – Cry (Club Mix)
Chicane – Autumn Tactics (The Thrillseekers Remix)
Salt Tank – Eugina (Michael Woods Remix)
Solarstone – Seven Cities (Original Atlantis Mix)
BT – Mercury & Solace (BT 12″ Mastermix)
Matt Fax – 5:49 AM
Mix 3 – Dennis Sheperd
Dennis Sheperd x Brandon Le – Intouchable
Simon Leon – The Slow Dusk
Kudus – Signal
Tim van Werd featuring Diana Miro – Too Many Games
Sunny Lax – Ayahuasca
Dennis Sheperd & JES – By My Side (Joston Remix)
Dennis Sheperd x York x Iris – The Fall
Sunnteck – Explorers (DIM3NSION Remix)
Dennis Sheperd x MR. CLN x Gid Sedgwick – Wishful Thinking
Paul Arcane – All We Ever Need
Minus One – As Memories Fade (Dennis Sheperd Remix)
Freak E Beatz – Here 4 U
Florida Forgotten – Without You
Dennis Sheperd x Mira Feder – Torture
Liuck & London Thor – Until I See You Again
Hypaton – Treasure Island
George Jema – Meet Me At Sunset
Dennis Sheperd & Freak E Beatz – Break The Ice
DJ T.H. & Deirdre McLaughlin – Over And Over Again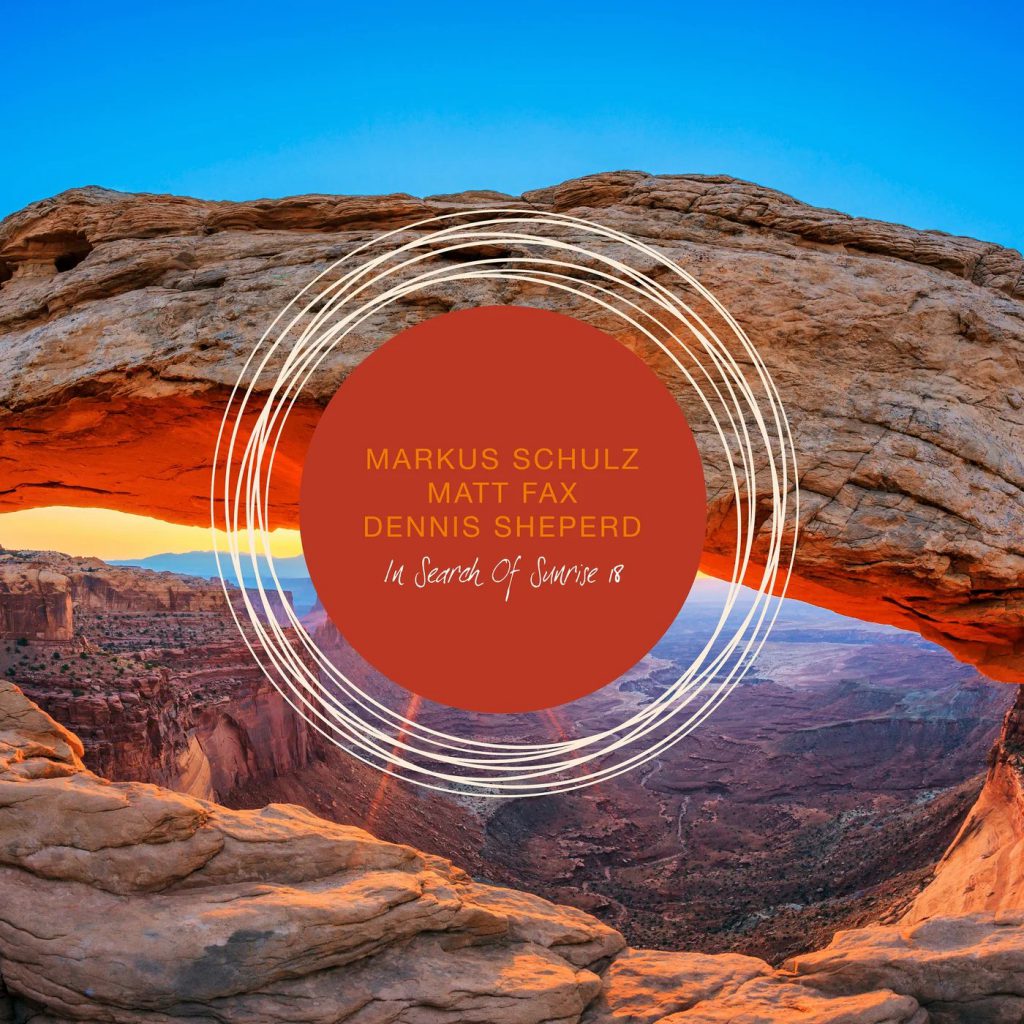 ---
Follow Markus Schulz on Social Media:
Website | Facebook | Twitter | Instagram | SoundCloud
Follow Matt Fax on Social Media:
Facebook | Twitter | Instagram | SoundCloud
Follow Dennis Sheperd on Social Media:
Website | Facebook | Twitter | Instagram | SoundCloud | YouTube