Be prepared to get down and dirty with the perfect dose of heavy sounds provided by NotLö on her self-released EP, Outskirts.
---
NotLö is quickly becoming a name loved by many in the bass music scene and only continuing to increase her reach with every set played. It's not hard to see why she is adored by so many with a heart full of love and a mind full of crave-worthy music. With a talent shining through so radiantly and a personality to match, the potential of this amazing artist is unmeasurable.
Although 2022 has just begun, NotLö has wasted no time to continue her rise through the ranks. So far, she has already blessed her fans with memorable performances at Gem & Jam and Okeechobee and is set to shatter minds again at Ubbi Dubbi this April. She's also joining LSDREAM on his Peace, Love, and Wubz tour and planning to join the Deep, Dark, & Dangerous crew in a Portland warehouse for a stacked night of underground sound.
On the music front, NotLö has brought the heat with her single, "Catnip," along with a release on CloZee's label Odyzey, "Within," that put a bass face on everyone in attendance of her recent shows. Now her listeners have new additions to look forward to seeing live with her latest self-released EP, Outskirts.
Dancing with the heavier side of bass, Outskirts shows off more of the raw talent our beloved bass baddie has to offer. Take a listen for yourself on your preferred streaming service and keep reading for my thoughts on NotLö's most recent release!
Stream NotLö – Outskirts EP on Spotify:
---
Welcome to the Outskirts, where you can't escape the darkness and you dont want to either.
The title track, "Outskirts," comes in to set the mood of the EP with sexy riffs and background noise that gives you an eerie unknown feeling that you can't help but crave more of.
The second track, "Light Up," immediately grabs the attention of anyone who listens and brings forth a plethora of obscurities that keeps you happily invested the entire runtime. Mix that in with the perfect addition of percussion, and this song has just the right sounds to get you busting out your favorite dance moves.
Bringing in some outside perspective midway through the EP, the next few tracks feature a couple artists that compliment the project perfectly.
The first collaboration on the EP is just here to restate what "YOUALREADYKNOW" – that BroMosapien and NotLö know how to throw down. This catchy track engulfs you with a swarm of heavy halftime, leaving you loose and warmed up for what's to come next.
Blessing us with the marriage of sounds between NotLö and the goat Conrank, "Backup" jumps into the mix to keep the energy at max levels. With that deep, dark, and dangerous feeling bass lovers desire to experience the most slathered all over this one, it's sure to be a fan favorite.
Flipping the script, "Hold Me" gives us a taste of the drum and bass powers this guru of sounds possesses, and can we say more, please? There's nothing more irresistible than the intertwinement of deep bass vibrations and drum and bass, and this track melts the two together flawlessly indeed.
Outskirts is truly a showcase of NotLö's talent and her impressive array of sound design capabilities. This EP has a little taste of it all from dubstep, halftime, and her first drum and bass release. It's only a tease of what is to come from the dubplate queen and her project, so be sure to keep your eyes and ears alert for all the new material she has in the works. Until then, be sure to stream Outskirts and let us know what you think in the comments about this EP!
---
NotLö – Outskirts EP – Tracklist:
Outskirts
Light Up
YOUALREADYKNO ft. BroMosapien
Backup ft. Conrank
Hold Me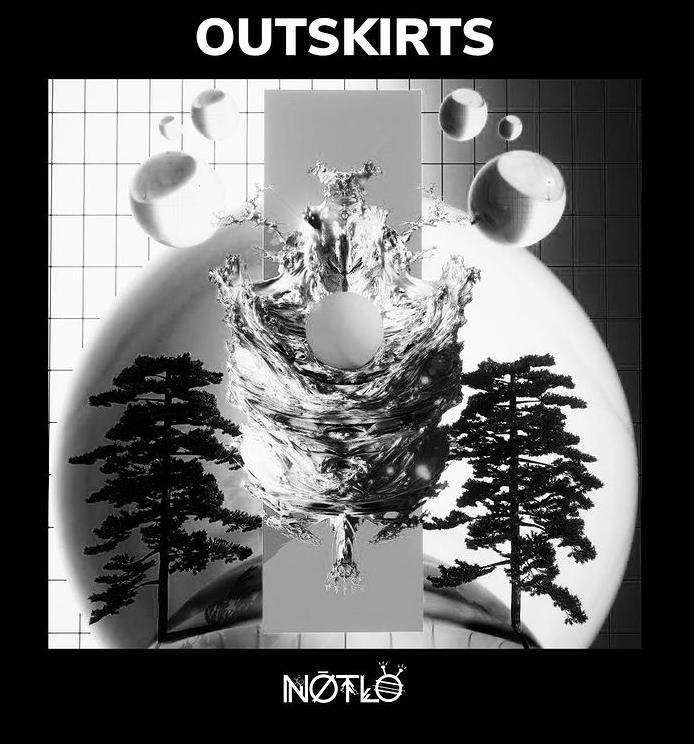 ---
Follow NotLö on Social Media:
Facebook | Twitter | Instagram | SoundCloud