The latest release from Ternion Sound on Deep, Dark & Dangerous is Clutch, a four-track EP filled with dubstep at its finest.
---
If there's any group that has had the entire dubstep scene in a chokehold as of late, it's Ternion Sound. The talented trio hails from Minneapolis, Minnesota, and they've been steady grinding in the underground since forming their group at Infrasound Festival in 2016. With a dedication to sound system culture and an ode to UK-style dubstep in their music, Ternion Sound has solidified a highly-respected presence in the community that is only snowballing.
Ternion Sound had a wildly successful run of touring so far in 2022, having made appearances at festivals like Shambhala, Outlook, Kosmic Kingdom, and of course, Infrasound's spring edition. They also have a knack for curating some of the most unique club-style events, like their shows at Define Everything Future's boiler room in Atlanta, Mishawaka Amphitheater in Colorado, and their recent 360-style Chicago show alongside the UK talents of Innamind Recordings.
On the release front, the trio has dropped tunes on a number of notable imprints over the years like Artikal, Duploc, Manuka, and Next Level, and now they're making their return to Deep, Dark & Dangerous with their latest EP, Clutch. This release also marks a huge musical milestone for the trio, as two of the tracks, "Clutch" and "Tralfamadore," premiered on the coveted UKF prior to the full official release.
Opening up the EP is the title track, "Clutch." Setting the overall eerie vibe of the EP with its echoing intro and a sinister sample, this tune offers a bouncing bassline with sounds true to the triad's signature style. This one was made to be wheeled back, and if you've seen a Ternion Sound set recently, you may have heard them do just that with this track.
The second track and definitely the heaviest, "Tralfamadore," introduces an old-school movie vibe, as its namesake and even the snarling vocal stabs heard in the tune come from the film Slaughterhouse-Five. This tune is a beast in itself, and it only builds in intensity as it plays out. There's no question that this ridiculous beat helps make this EP a well-rounded release, and it's surely going to stun on sound systems.
Echoing chirps introduce the following track, "Let Me Out," in a way that sounds reminiscent of an old horror film. This track shows off a lurking, low-end dubstep sound that is simple but sweet. Wrapping up the tune is an eerie piano finale before things get a little weirder with the next. Closing out the EP is the fittingly titled "Scrambled." This bubbly beat is a crowd pleaser that Ternion Sound has been rinsing in their live sets for around a year now. However, it has since gotten a facelift for its final form, with even deeper bass underneath the wobbles.
Make sure you get a proper speaker setup ready for this one because the Clutch EP is out now on Spotify or your preferred platform!
Stream Ternion Sound – Clutch on Spotify:
---
Ternion Sound – Clutch – Tracklist:
Clutch
Let Me Out
Scrambled
Tralfamadore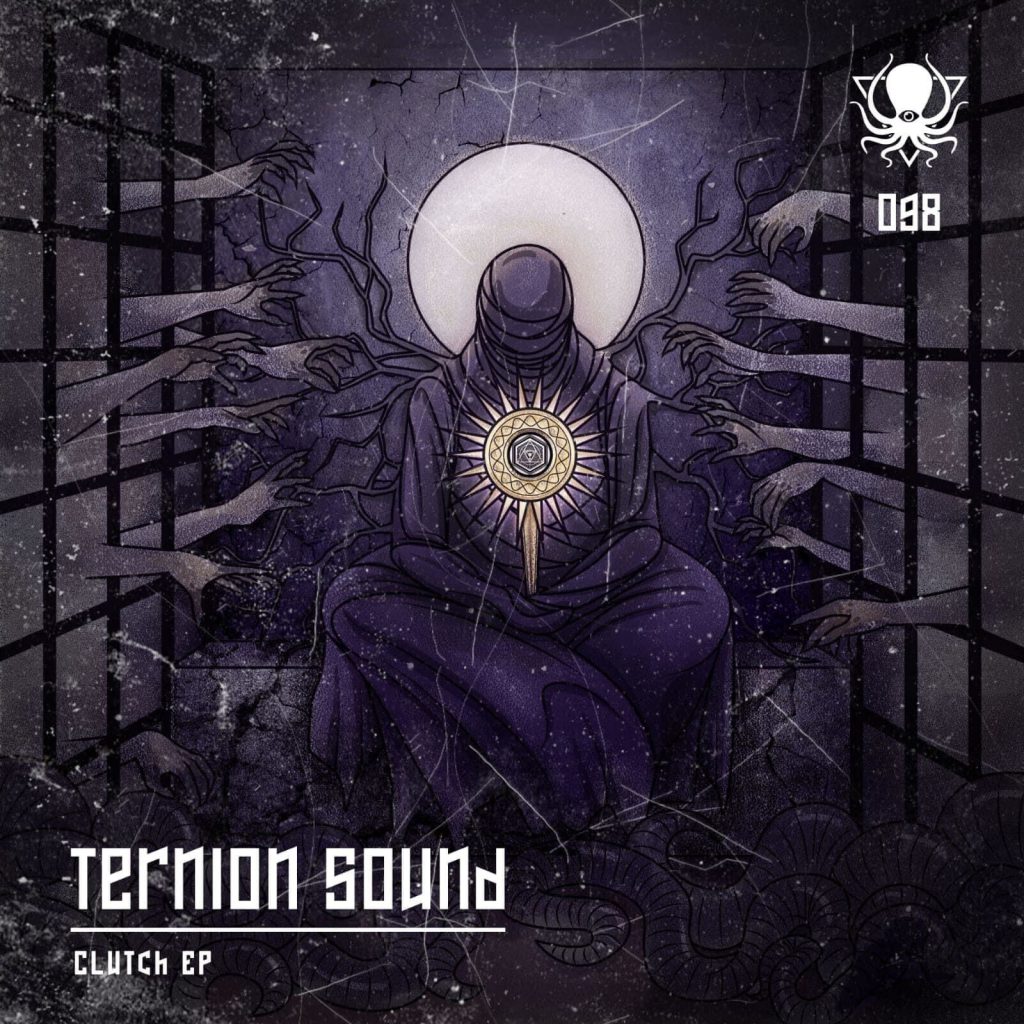 ---
Connect with Ternion Sound on Social Media:
Facebook | Twitter | Instagram | SoundCloud | YouTube | Twitch