Rising techno artist Clawz stopped by ahead of her set at Escape Halloween to chat about her experiences in the scene and more!
---
The American techno scene is always hungry for women artists who have the passion and the prowess to carry things forward, and Clawz is fixing to be the next artist to fill that role. From her SoundCloud mixes to her live performances, the burgeoning DJ and producer is consistently throwing down energetic sets that fuse together 90s rave nostalgia with forward-thinking modern sounds. Whether she's dominating underground warehouse shows in LA or booking slots at festivals like Escape Halloween, every time Clawz hits the decks, it's an experience for the books.
When it comes to global innovation in techno, America has some catching up to do, and Clawz will be the first one to tell you that. One thing she's doing to help pioneer that push and defy expectations is championing the Neo Acid Techno sound. The specific techno subgenre blends elements of old-school rave together with pieces of genres like trance to create a sound that is dark and driving yet full of dancefloor-worthy energy, and Clawz is proving herself to be the torchbearer of this sound here in the states.
Her dedication to the scene alone is enough to warrant her launch to techno super-stardom, but her incredible artistry and boundary-pushing production skills vouch for it as well. We caught up with Clawz to get some more insight into her musical background, her thoughts on the state of techno in America, advice to other aspiring women techno producers, and more. She spun up a high-octane mix of club-ready bangers for us as well – be sure to check it out on SoundCloud, and read on for our full conversation with Clawz!
Stream EDMID Guest Mix 345 || Clawz on SoundCloud:
---
Hey Clawz, thank you so much for talking to us! To get an idea of your background, what were some of your first experiences with music in general, and with electronic music specifically?
Thank you for this opportunity and I'm very excited to interview with you! My first experience with music goes all the way back to when I was a kid, I remember asking my parents for a keyboard and taught myself how to play take me out to the ballpark. I was in a jazz piano band and took lessons all through highschool. My family always played rock and roll and 90's bands in the house.
My first concert was the Jonas Brothers. [Laughs] I was into rock, punk and screamo. When I went to college in Arizona, I was introduced to EDM by my friends. Flume, Disclosure, RL Grime, and Zeds Dead were my first interests, and my first rave was a Zeds Dead show. From there I ventured through dubstep and trap, big room, electro, house and now techno. 
Your love for techno was sparked by your experience traveling to Berlin. What was the scene like there, and what about it led to you discovering your passion for techno?
Yes, Berlin heavily influenced my interest in Techno! The scene there is unlike anywhere else. There are endless clubs and parties, all playing techno on amazing sound systems with some of the best lighting and perfectly curated venues. You can party 24/7, Berlin never sleeps. Many clubs stay open for days, one party can be from Friday night to Monday afternoon. We went to one club called Sisyphos that was having a seven-day straight party for New Years.
The ravers there are incredibly kind, respectful, friendly and most importantly have a deep love and knowledge of the music. They dance and express themselves without judgment or care. For example sometimes who's DJ is less important than the culture, it can be a superstar DJ or an OG legend, the music is the main act. People are less concerned with the hype. Everyone is dancing in this reality and you can truly let loose and be free. Seeing the way the DJs curated such an experience and being whoever they want and escaping the stress of the world for a time is what inspired me. To be able to give people that release and enjoyment is what drives me to become a techno artist. I want ravers to feel the happiness I do on the dancefloor.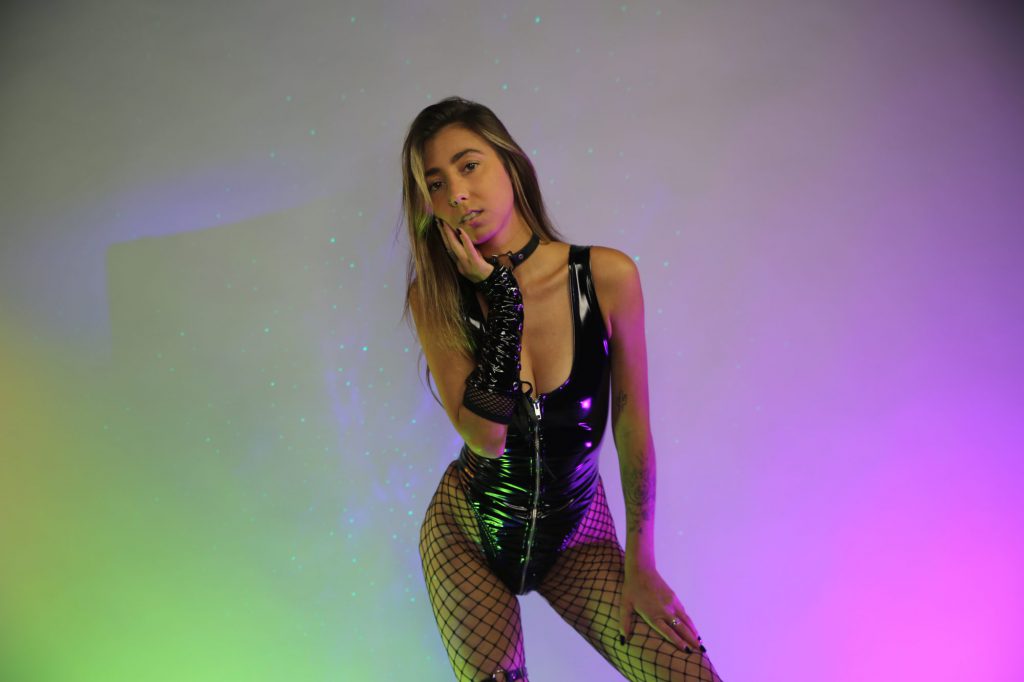 Following up on that, how do you think the techno scene in America compares to other places around the world, like Berlin?
The scene in America is its own thing. We are in our own bubble and I wish sometimes people would take the time to step out of their comfort zone and explore something different. Techno is truly global and American EDM is exclusive to America. You can almost think of it like soccer vs. American football. Like we love our football but it's really only popular here in the states.
Technically techno started in Detroit and many of the founders took the sound to Berlin where it became what it is today. Detroit and Chicago have strong scenes, with the Movement Festival being one of the biggest techno shows in America. NY, Miami, LA are all super dope and other new scenes are popping up every day. In particular Twisted Lines in ATL's scene is close to Berlin vibes with its own American twist. The scene in the US has been more underground for years and it's just now infiltrating the mainstream with groups like Factory 93 booking big artists from Europe.
In LA, the underground warehouse scene is thriving thanks to crews like 6am and Incognito. I've noticed more and more people at the warehouse every weekend. Exchange is finally starting to book techno artists. A big difference from Berlin, is that parties in America don't go for days. Clubs in the US are only until 2am and the underground till 6 am. It doesn't really allow that environment to thrive and become a whole world if it's only a few hours. 
Generally speaking the kind of techno played is becoming faster, more EDM friendly. Meaning there are remixes, '90s rave sounds, and playfulness compared to the more serious, business vibe of the Drumcode era. Techno in Europe is pounding, driving harder techno and it's getting faster and more ravey. The sound is so advanced there because they have it in their everyday lives.
America is just getting into things that were popular in Berlin a few years ago. It does seem like techno is progressing faster lately and America is finally catching up. There are tons of European DJs and there aren't many American techno artists. More are popping up and leading the scene like Sara Landry, Sam Wolfe and Drakk. I hope this will help the American Techno scene become its own. I hope to be a leader in the movement. Right now I think I'm the only DJ in America playing Neorave.
The specific genre of music you make is described as Neo Acid Techno. What are the characteristics of Neo Acid Techno that differentiate it from other subgenres? 
Neo Acid Techno is high energy, it has the structure of techno with its drive and percussion elements. Different from other subgenres like hypnotic or industrial techno, it has a lot of builds and drops. It can have more vocals, remixes of popular songs (pop influence), many elements from the old-school '90s rave with bouncy basslines, classic rave synths. Most importantly, crazy acid basslines. Acid is the main character and the basslines range from playful melody to dirty, to sassy always dominating the room. The tempo is fast and the tracks are hype.
Neo Acid also borrows a lot of influence from the '90s rave hard dance scene. It has hardcore, gabber, and hardstyle elements with aggressive samples and chaotic energy. Neo Acid can have trance influences with beautiful melodies and builds. The most important idea is that Neo Acid is a tribute to the rave in the 90s when subgenres weren't so strict and the rave was booming with creativity all while keeping the 4X4 drive of techno. Neo Acid Techno is a mashup of many genres making it diverse and exciting from start to finish.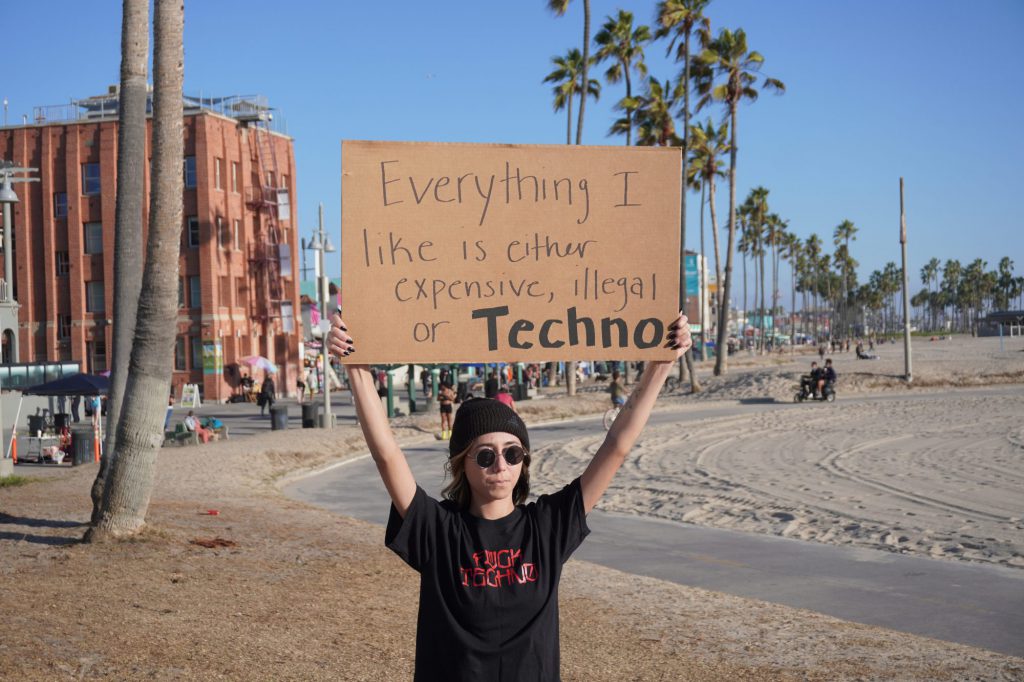 What energy do you like to evoke in your mixes and live sets? How do you want people to feel when they listen to you?
I like to invoke an exciting, crazy energy in my mixes in live sets. It's fun to play with emotions and lead the crowd on a journey. That may be a very dramatic epic sounding build and a dirty drop or an aggressive chaotic acid, or a remix that people can sing along to. I plan my sets according to the energy I want at that time.
I start out many sets with a bang, announcing that Yo Clawz is here, and buckle up cause it's about to get crazy, I want people to be excited for what's coming next. After the intro I create a vibe and set the stage, draw them in then continue to ramp up to a peak, playing tracks that you're losing your mind to. Also making sure to give moments of rest and time to vibe out, being careful not to burn out the floor. It's all about a balance. I want people to feel euphoria, nostalgia, chaos, amazement and happiness. If people leave the show thinking, "what the hell just happened that was insanity," I know I've done my job well. 
As a producer living in LA, what opportunities have you gotten that you might not get living somewhere else? Do you plan to stay there for a while?
As a producer in LA, opportunities are all around us. I make it a point to show up, support the homies and be out in the scene. I've had the chance to talk face-to-face with many influential people. This has led to bookings, chances to learn and ask questions from the artist that inspire me.  We are lucky to live in LA because we get a ton of artists coming through and I'm able to see them perform and constantly stay motivated. LA is a music town and there are a few big dance music schools and incredible producers.
I have two teachers right now, Demek and Selective Response. Both have taught me so much and have a special place in my heart. I love the scene in LA and the friends I've made here. The people throwing parties and helping to create this community are amazing and I'm grateful to play my small part and really support them. If they aren't on your radar check out Singularity, Control Room, Techno Fam, Aftertraxx, UBL, AYCE, Veluda, Operandi, Fun, Technoids, Space Taco… the list goes on. I take a lot of pride in saying that I'm part of LA's underground. Having started here, I'd like to continue contributing and helping it grow.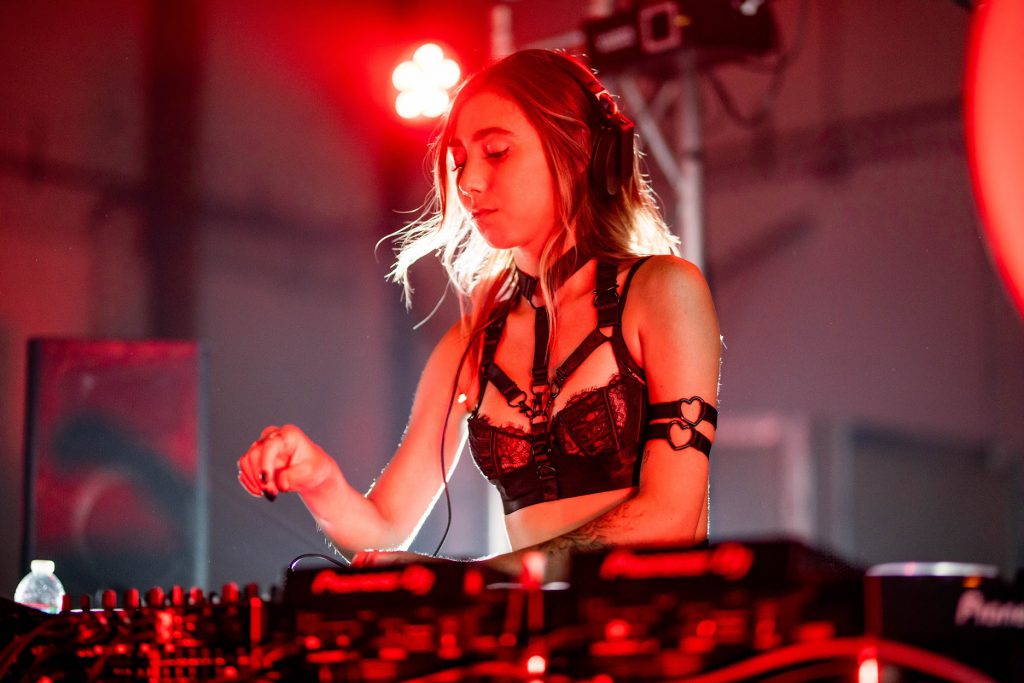 What have been some of your favorite shows you've played, and do you have a dream festival or venue you'd like to play a set at?
Some of my favorite shows I've played at recently have been for 6am Group at Reform Festival 2022, their yearly Techno festival; in the warehouse for Work Presents when I closed for None Of The Above; Incognito and Dirty Epic's warehouse party when I closed for Fatima Hajji with my friend Karma; in Atlanta for Twisted Lines at their Block Party. And my most favorite so far was at Space Safari Festival in Belgium for Rave Alert (a Belgian collective and booking agency).
My dream festival and venue list is huge but on the top of that list for festivals is Awakenings Festival and ADE, Verktnip Festival. Venues would be Gashouder (In Amsterdam), Berghain (in Berlin), Kompass Klub (in Belgium), and Fabrik (Madrid and London).
Can you tell us a little about your upcoming releases and what's in store for you?
For upcoming releases, I've been working on my first EP, and I hope to release it in January 2023! I've only been working on production for a year now and am eager to have my own music put out. What's in store for 2023, we're working on a tour in America as well as Europe and Colombia. I recently joined a well-known booking agency (yet to be announced) and I'm super excited to be working with them. My goals are to keep performing in new cities and get my original music out into the world.
Finally, in such a male-dominated industry, what advice would you give to other women looking to make their mark on the techno scene?
In a male-dominated industry, women and women-identifying have been making huge strides. Of all the dance music genres techno has the most women running the show! In techno we see women like Amelie Lens, Charlotte De Witte, VTSS, Nina Kraviz, and Sara Landry (and many, many others) at the top. My advice to women looking to make their mark on the scene is be confident and know you belong. If you are putting in the work, you are being kind, and making moves, people will respect and support you.
In techno in particular there isn't a lot of wiggle room for nonsense. It takes time, dedication and you have to have skills. If you are confident in yourself in the techno world, it will be acknowledged. You may find yourself in a room full of industry people being the only woman, if so be proud to be there. Have a commanding presence to be taken seriously. Show them the work you put in when you get up on that stage. Techno is hardcore man or women you have to be good or it's gg. Most importantly, support other women and bring them into the community to help it grow and thrive. We are killing it and the more the merrier!
---
Follow Clawz on Social Media:
Facebook | Twitter | Instagram | SoundCloud